Gettin' Twiggy with it
Spring brings new beginnings…and spring cleaning…Clearing up back yards and gardens is hard work, and will leave many of you with huge piles of debris from fallen trees like branches, sticks and twigs…This post features a selection of doable twiggy DIY ideas from the blogosphere. Hope you'll be able to find one or two nuggets of inspiration in there, they're the perfect excuse to take a break to indulge in some DIY fun! (Ps. check out a previous post for home decor DIY Ideas for Branches, here!)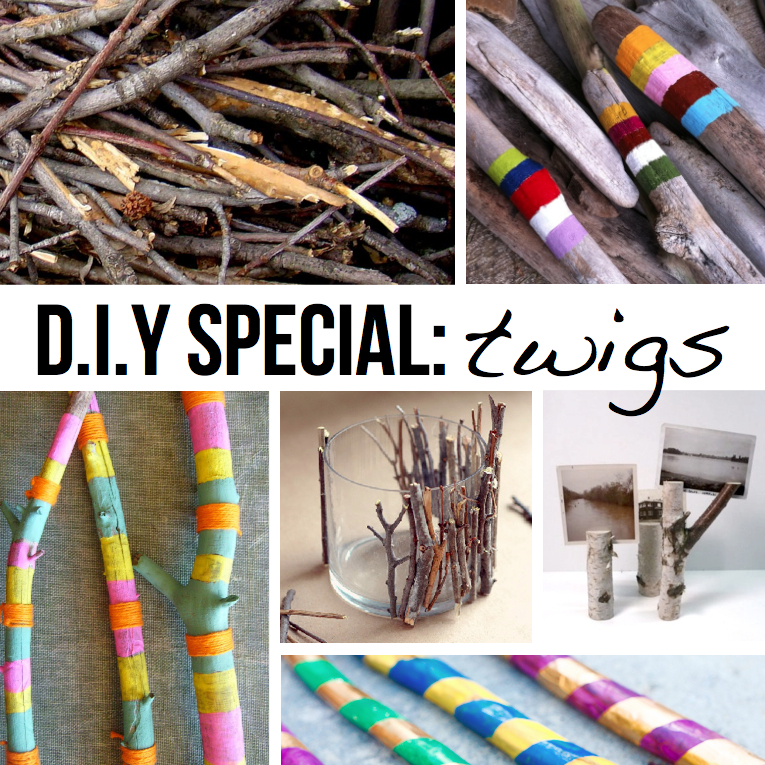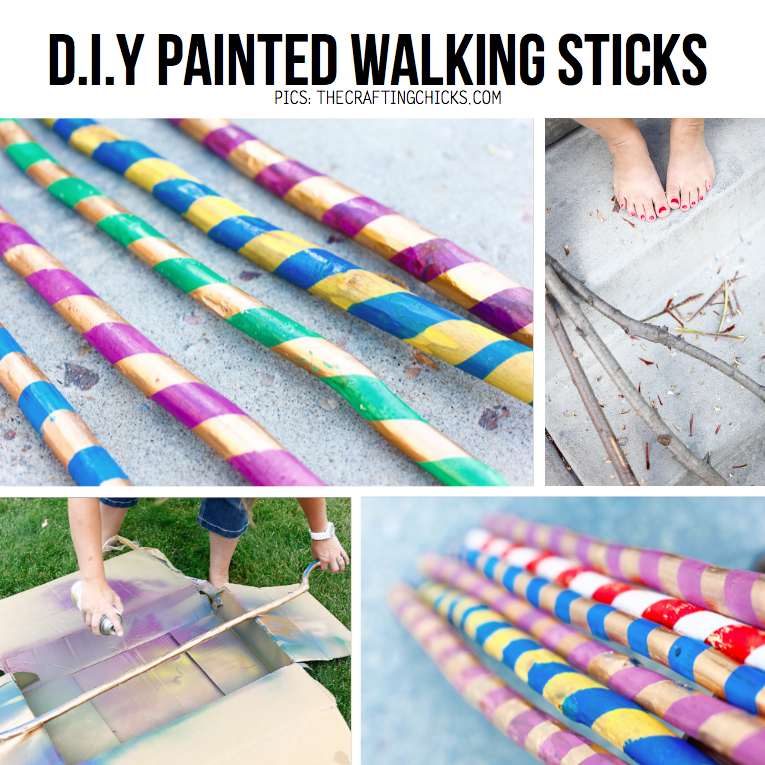 Crafty ensemble The Crafting Chicks made these very cool stripy walking sticks, DIY TUTORIAL, HERE!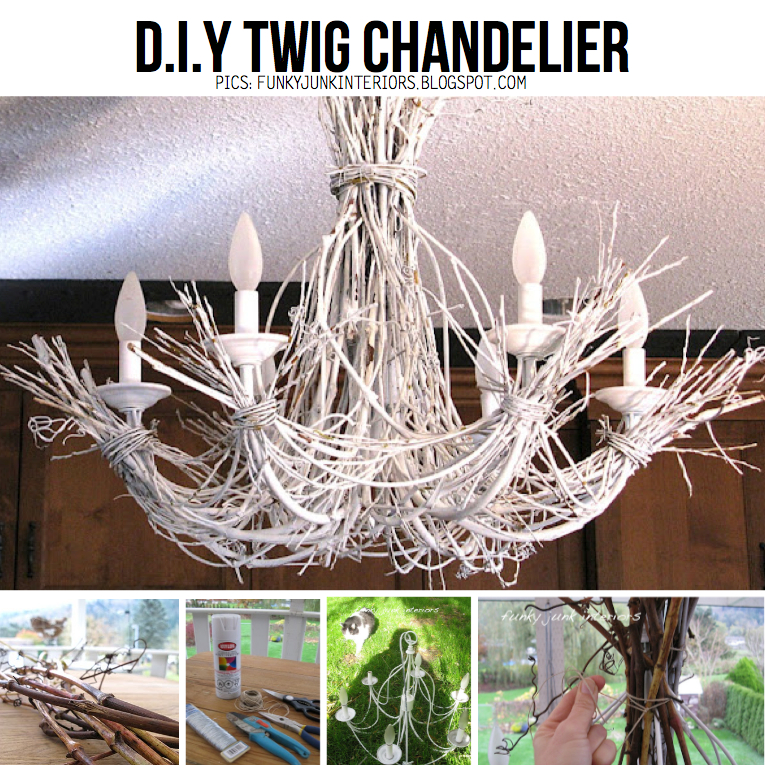 Twigs and a thrift store chandelier is a great DIY combo, check out an awesome DIY Twig Chandelier tutorial here
Twigs + Yarn = Sculptural eye candy! DIY TUTORIAL from Aesthetic Outburst, HERE!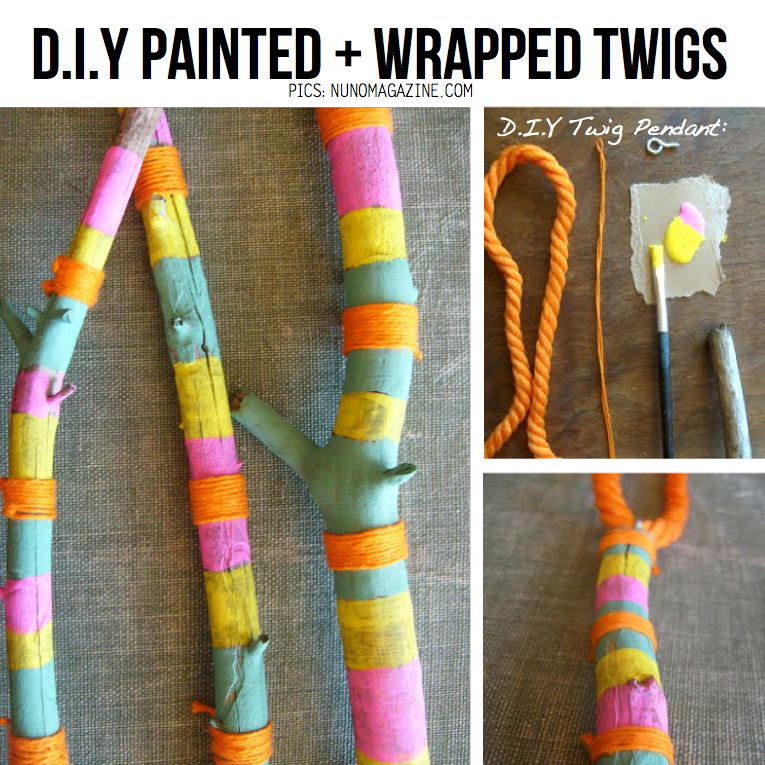 Can't choose between painting or wrapping your twigs? Go for both like Nuno Magazine did! (ps. they also made some cute mini twig pendants) check out the DIY Tutorial HERE
Twig + Frame Display
Got an old frame lying around the house? Give it a splash of paint and combine with woodsy twigs to create a great looking display (via here)
Chop Chop Stool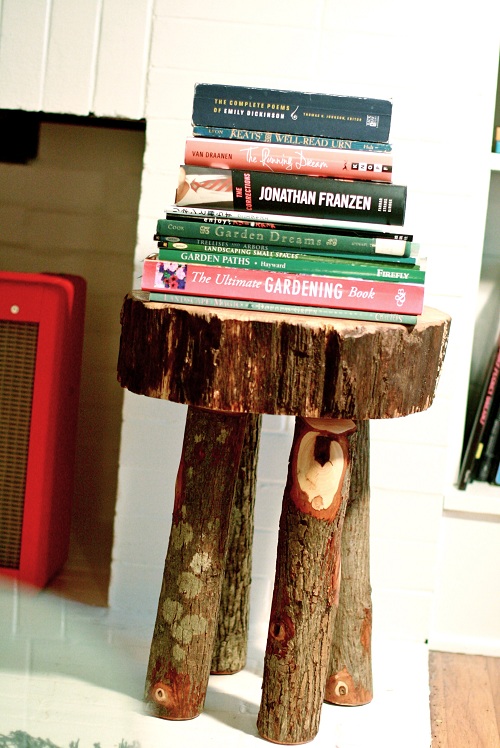 DIY Inspiration, via DesignMom.com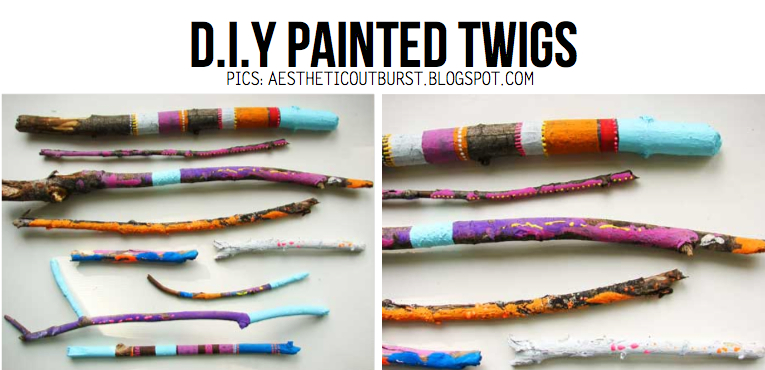 A dash of paint is all there's to it! These painted twigs was made by Abbey of awesome blog Aesthetic Outburst
Stripy Twigs
DIY Twig Candle Holder from Fossil.com, DIY TUTORIAL HERE!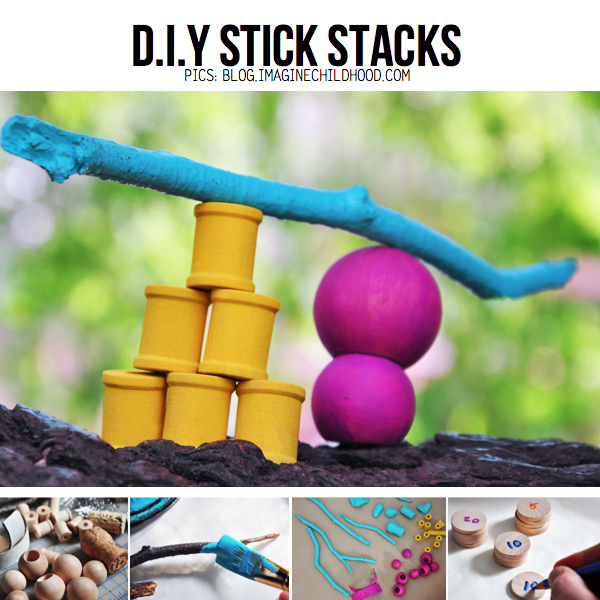 Why not make a game from twigs and odd bits lying around the house? DIY Tutorial from Imagine Childhood, HERE!
Twig Centerpiece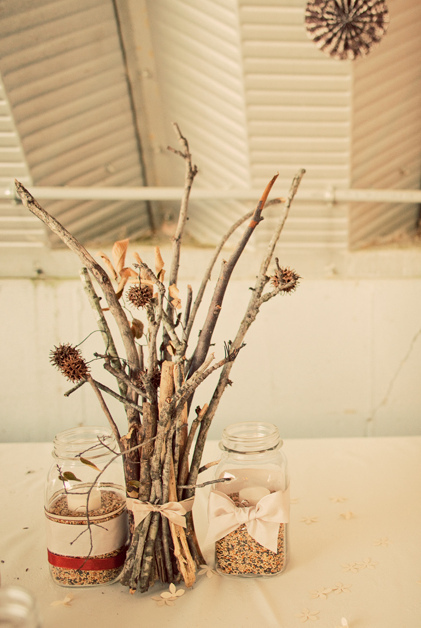 Twig Centerpiece DIY Idea via HERE
Bouquet of painted Twigs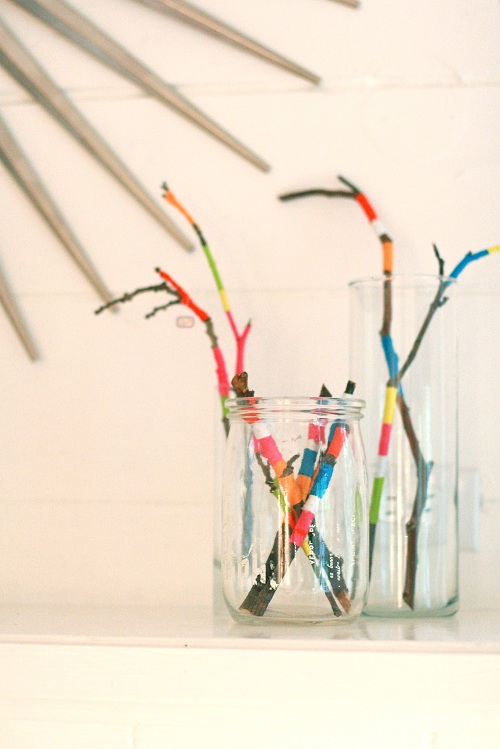 DIY Inspiration, via DesignMom.com
Dotty Twigs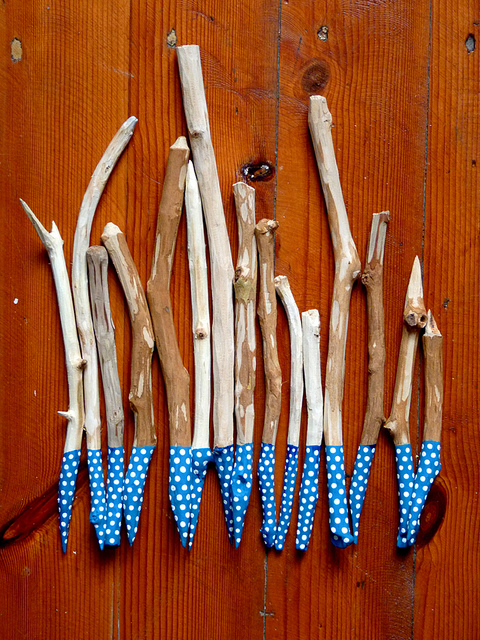 Photo by Alse Hirsute, via HERE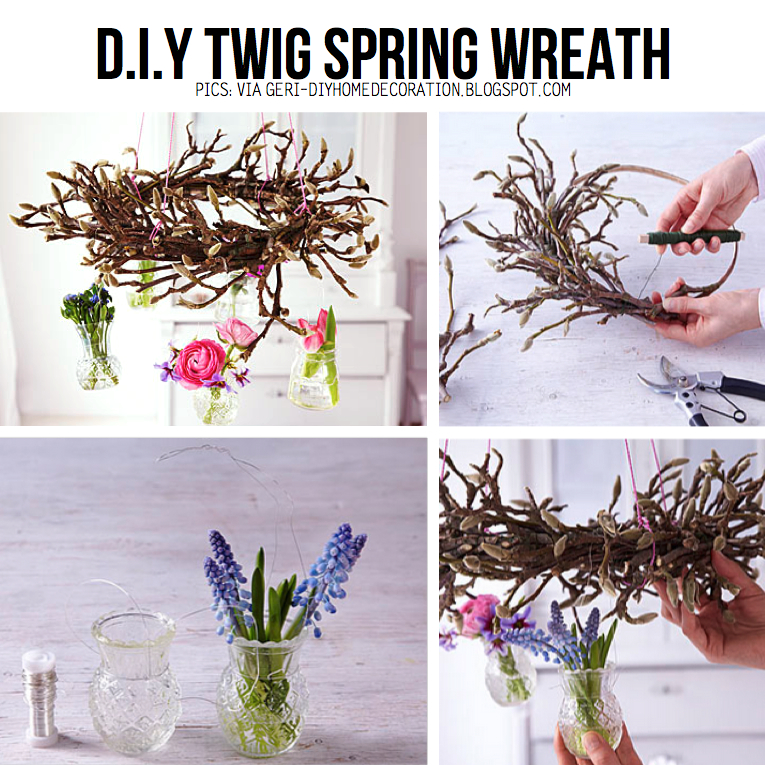 Greet Spring with a DIY Twig Wreath, TUTORIAL HERE!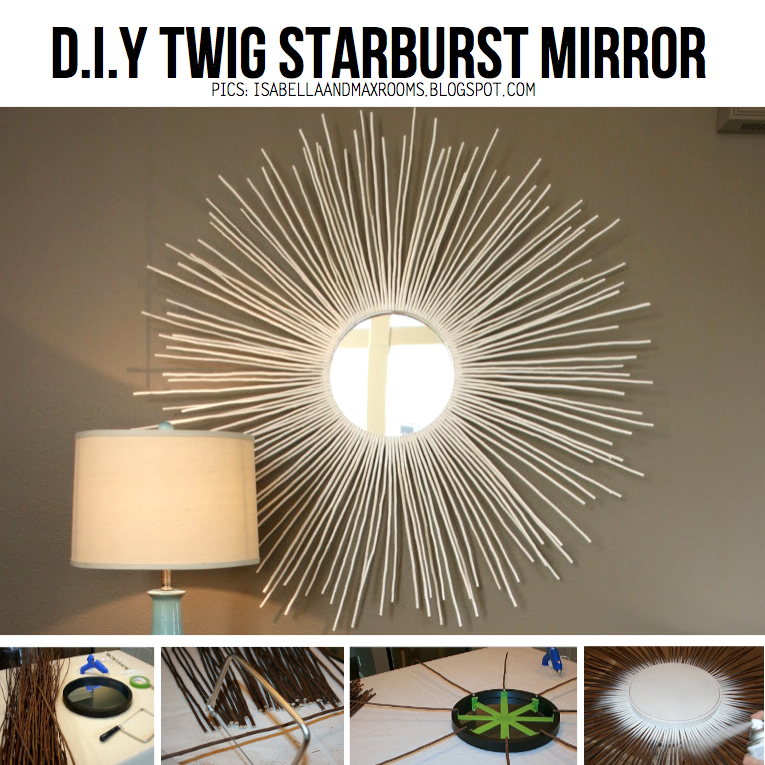 Awesome DIY Twig Starburst Mirror tutorial from Isabella & Max, HERE!
Twig Photo Display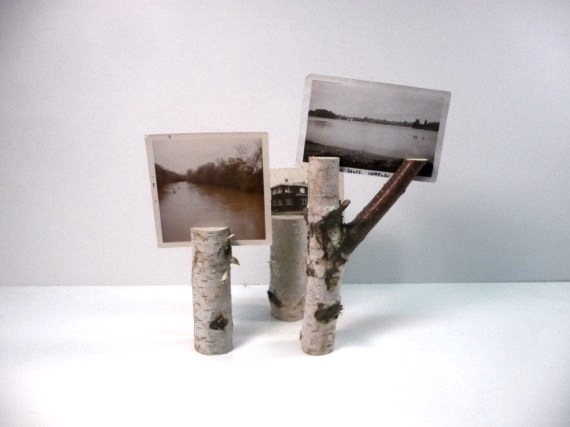 D.I.Y Twig Photo Display, via here
The original?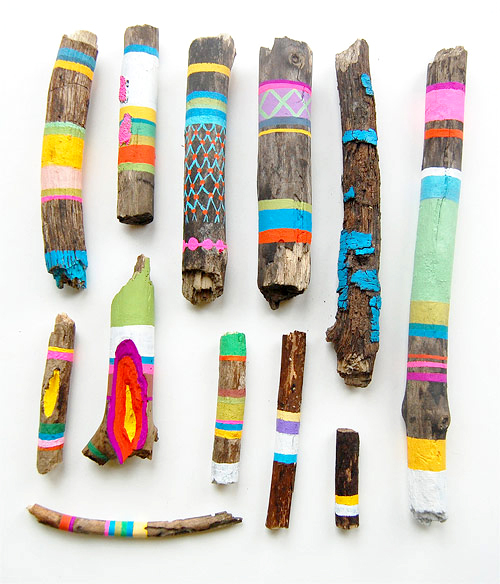 I wrote a post on the painted sticks by Ginette Lapalme a while back, here lovely creations seem to have triggered a storm of twig mania, so she deserves some trendsetter credit!
Good Luck Hacking!