Tip-to-toe Tribal D.I.Y
Think 'Mad Max meets Pocahontas' to score some of this season's fierce yet fun-loving tribal looks. You'll find the trend opening up lots of ideas for creative re-use of old stuff lurking way back in your wardrobe. To get you started, I've gathered a full range of tip-to-toe ideas from crafty bloggers around the D.I.Y blogosphere, showing us that a little D.I.Y dash goes a long way  – enjoy!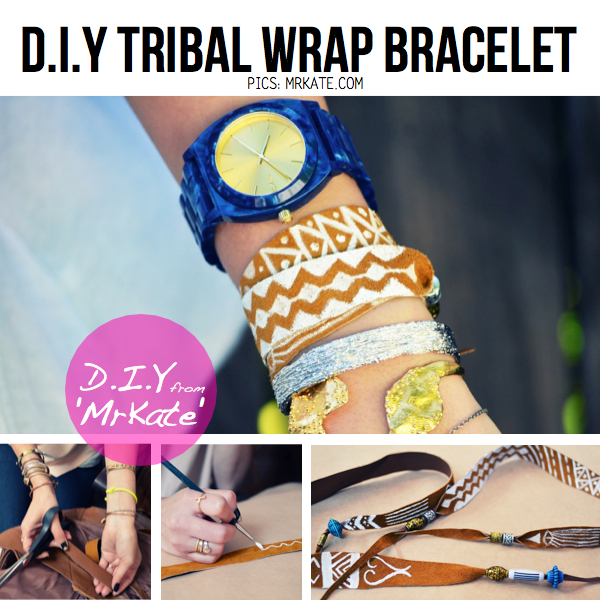 Reinvent ill-fitting old suede pants to tribal print wrap bracelets, learn how from 'Mr. Kate', DIY TUTORIAL HERE
The tribal heels from 'A Pair and a spare' adds D.I.Y dash to old shoes in an instant, DIY TUTORIAL HERE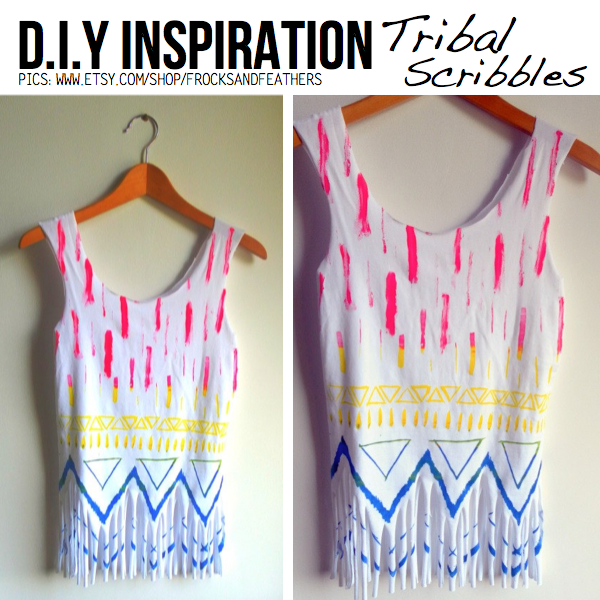 Pimp an old tee or tank inspired by the awesomeness from Etsy vendor Frocks & Feathers, read more here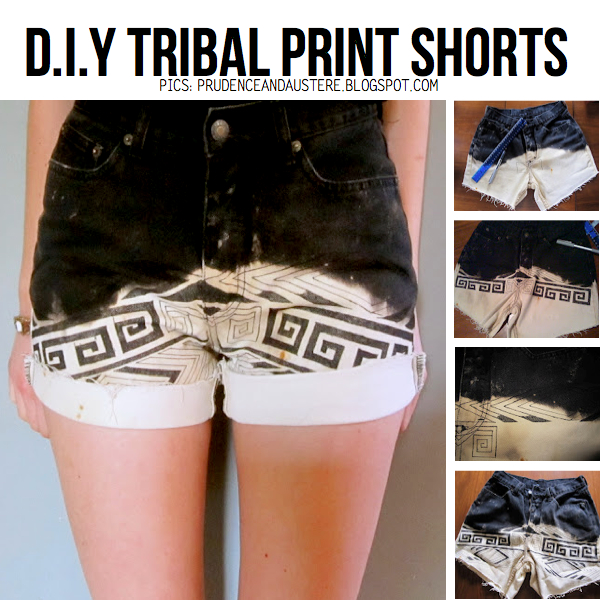 Turn your jeans cut-offs into bleached Tribal doodle shorts! DIY from 'Prudence & Austere', DIY TUTORIAL HERE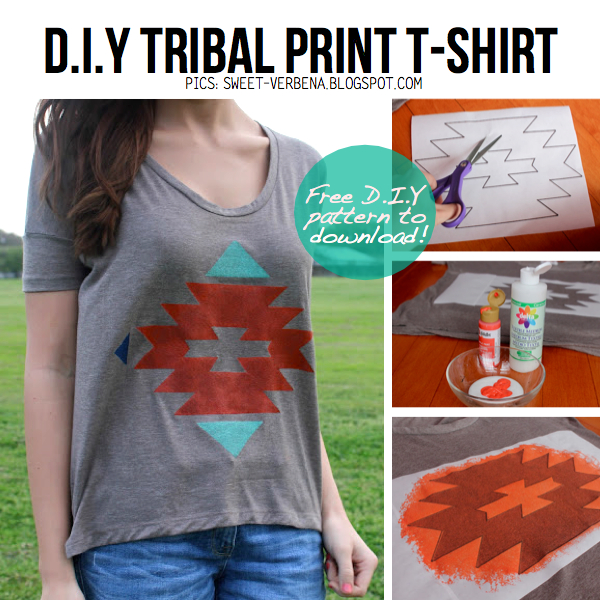 Get started pimpin' an old tee or tote asap! DIY tribal pattern from 'Sweet Verbena' – PATTERN & DIY TUTORIAL HERE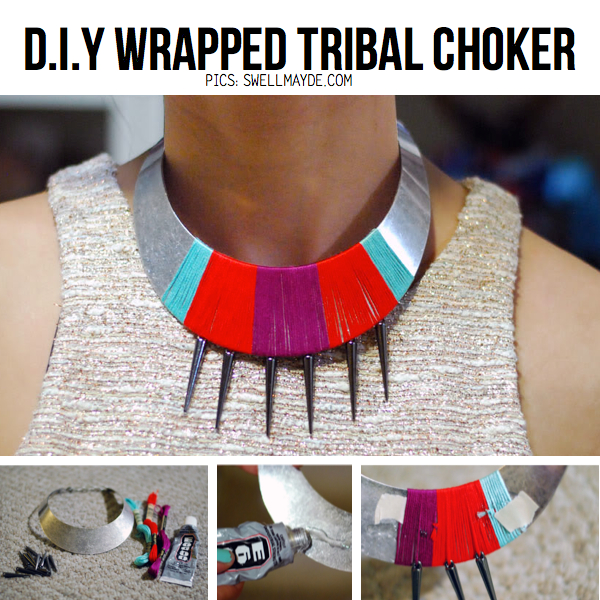 Aimee of SwellMayde came up with this great idea to reinvent an old plain choker – DIY TUTORIAL HERE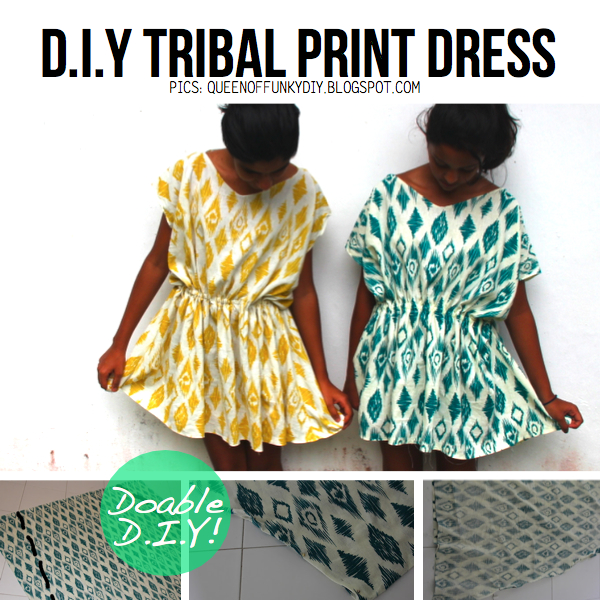 14 yr old Tara, a.k.a 'The Queen of Funky DIY', brings you a tutorial to a Doable DIY Tribal dress! DIY TUTORIAL HERE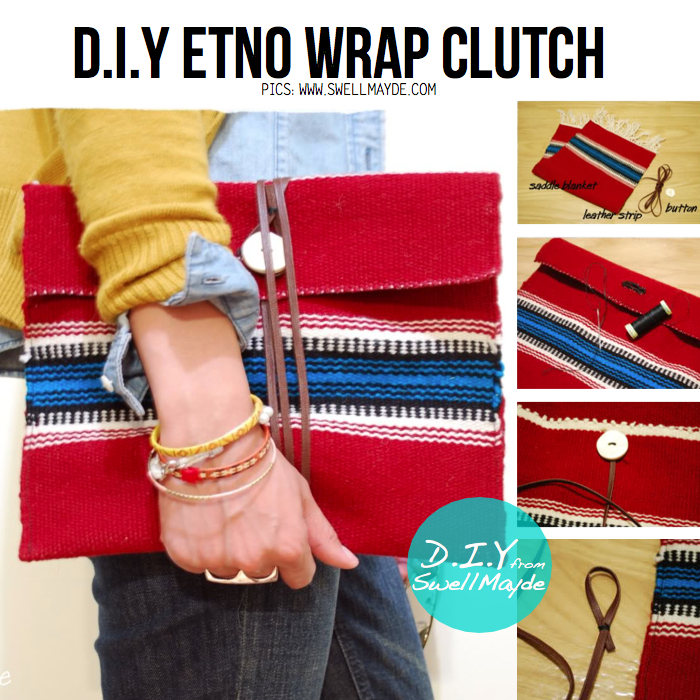 More DIY from Aimee of SwellMayde, check out her blog for a gallery of dazzling hot D.I.Y! The saddle-blanket-turned-etno-clutch is merely one example – DIY TUTORIAL HERE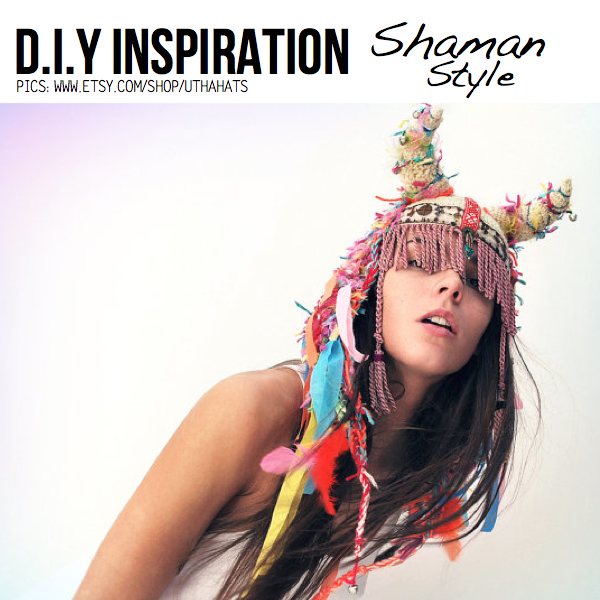 A bit on the crazy side, but still pretty awesome! Check out the 'Utha Hats' Etsy shop here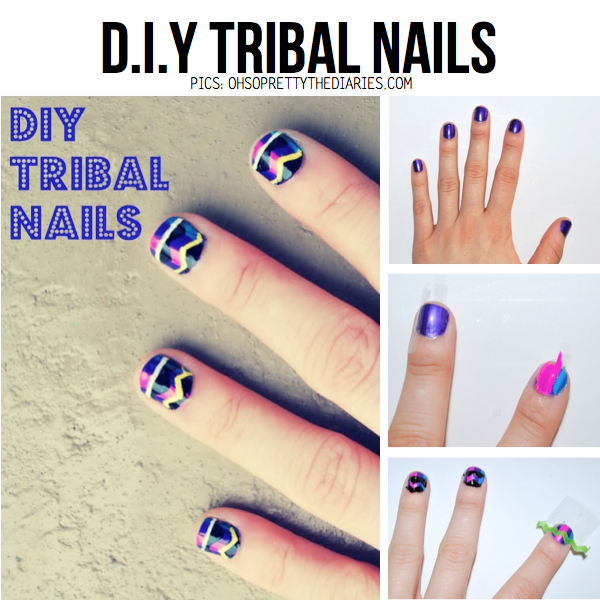 For the full-on, no-nonsense tribal look, go for the tribal nails as spotted on 'Oh So Pretty The Diaries', DIY TUTORIAL HERE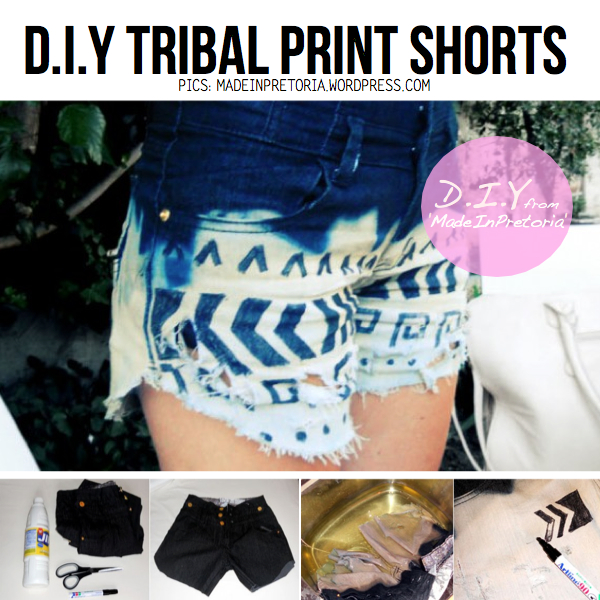 …couldn't resist some more tribal print shorts! These ones are from blogger Anje of 'Made in Pretoria' – DIY TUTORIAL HERE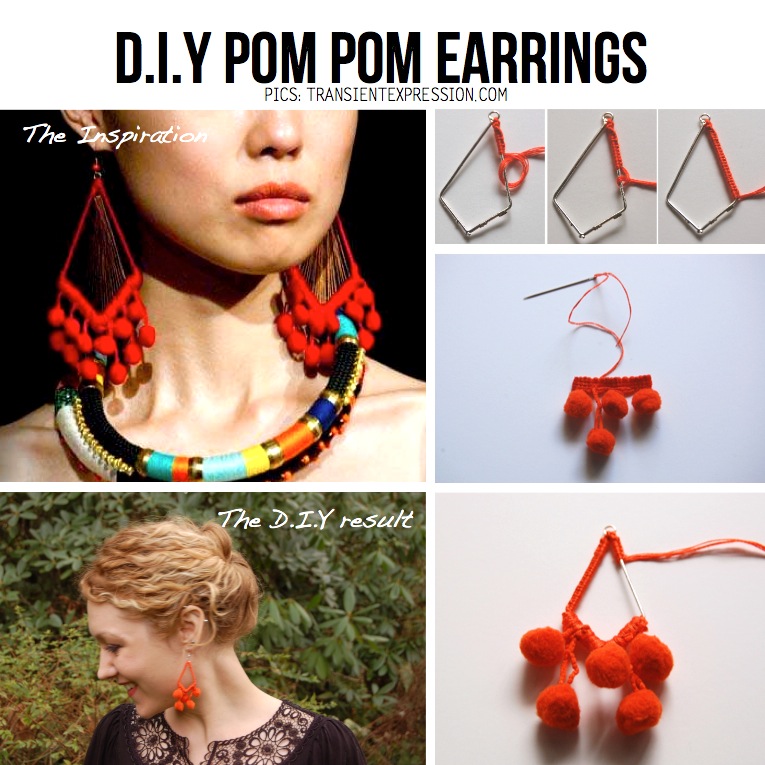 I've previously featured these Pom Pom Earrings in my Pom Pom DIY Special, their tribal feel gives them a place in today's round-up too! Check out the DIY Tutorial from 'TransientExpression' HERE
Good Luck Hacking!