Spring Cleaning D.I.Y Ideas
Spring means time for spring cleaning & high time to make those dreams of organized bliss come to fruition! Living in a creative home, you probably know that documents, clothes and craft supplies don't organize themselves…To get things sorted out and organized you need to set a storage infrastructure! I've gathered a bunch of DIY ideas & tutorials to get you started, here they are:
Organize important documents and odd bits in an orderly yet colorful way! Let the Rainbow Organizer, made from 7 Ikea "Mackis" with painted fronts, inspire you! DIY idea from here!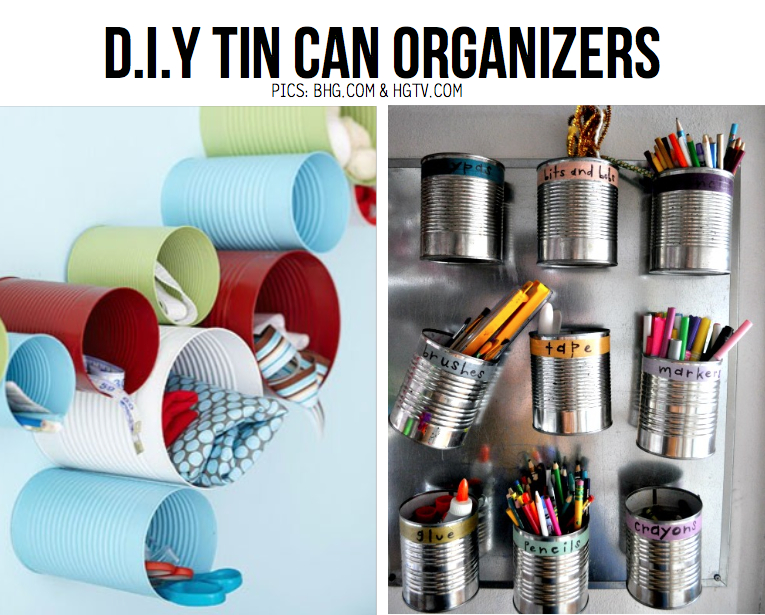 Old tin cans are excellent for organizing odd bits around the house, your craft stash in particular! via Bhg.com & via here
Everyday organizing becomes a lot easier if you have lots of hooks around your space! Why not grab some old wooden toy blocks to recreate these stylish hooks in no time! via here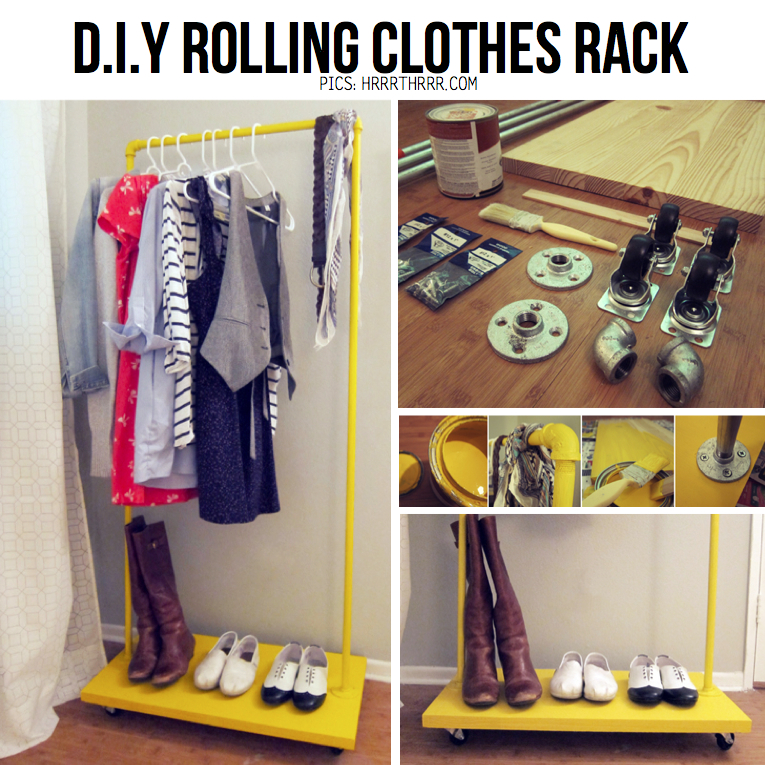 Hallways and bedroom are often messy due to clothes…Why not organize your hallway or that corner of your bedroom with a D.I.Y rolling clothes rack? This yellow piece of eye candy was brought to you by awesome blogger Heather of  HrrrThrrr, which features full DIY tutorial!
 ps! DesignSponge made a green version, read more here.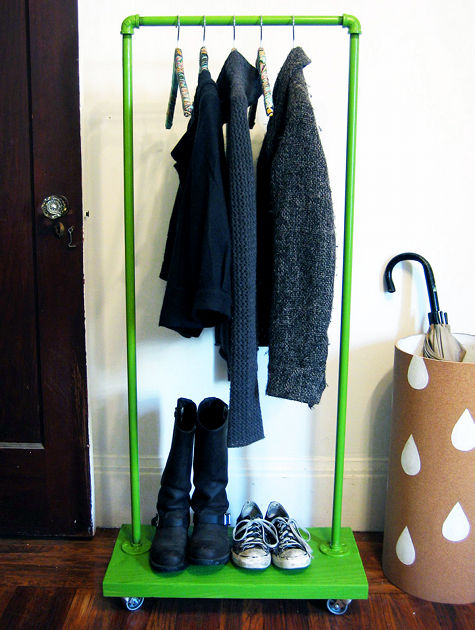 Seize control over your box of ribbons with this clever hack! The pics show two takes on the same DIY Ribbon Organizer hack (to the left) blogger Halsey of Spunky Junk appears to have come up with the 5 dollar hack first, but this blog features a great tutorial too – all you need to get organized is a plastic basket with holes, two bits of rod and a couple of elastics!
Make use of the forgotten space behind a door! Why not organize your stash of wrapping paper and other crafty stuff inspired by the DIY tutorial from Brooklyn Limestone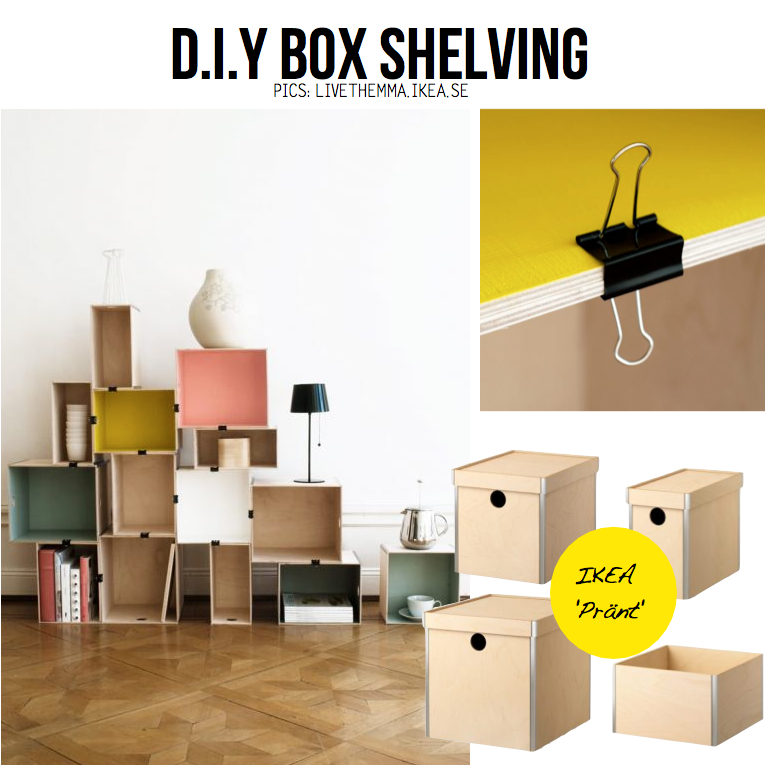 Shelving using sturdy boxes is an easy peasy DIY idea, featured above is a hack using IKEA plywood box 'Pränt' and cleverly jointing them using clamping clips, via here
Glass jars and washi tape can do wonders for your stash of old pens and paint brushes! (via here)
A real-world pinboard is great for everyday organizing! Idea & DIY tutorial from The Happy Home Blog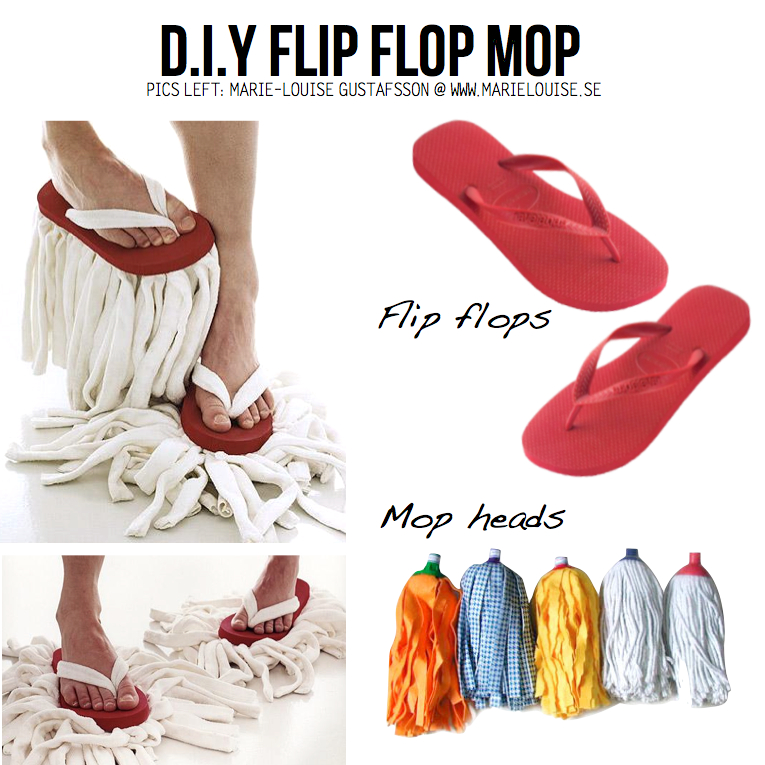 Why not top off your spring re-organizing session with a some flip flop mop hopping? (Flip Flop Mop pics, via here)
Lastly, when you're done organizing & mopping…add some last TLC with some hacky florals!
Paper Polygon vases from A Subtle Revelry, DIY Tutorial here!
Good Luck with your hacky spring cleaning!