Sucker for Soccer D.I.Y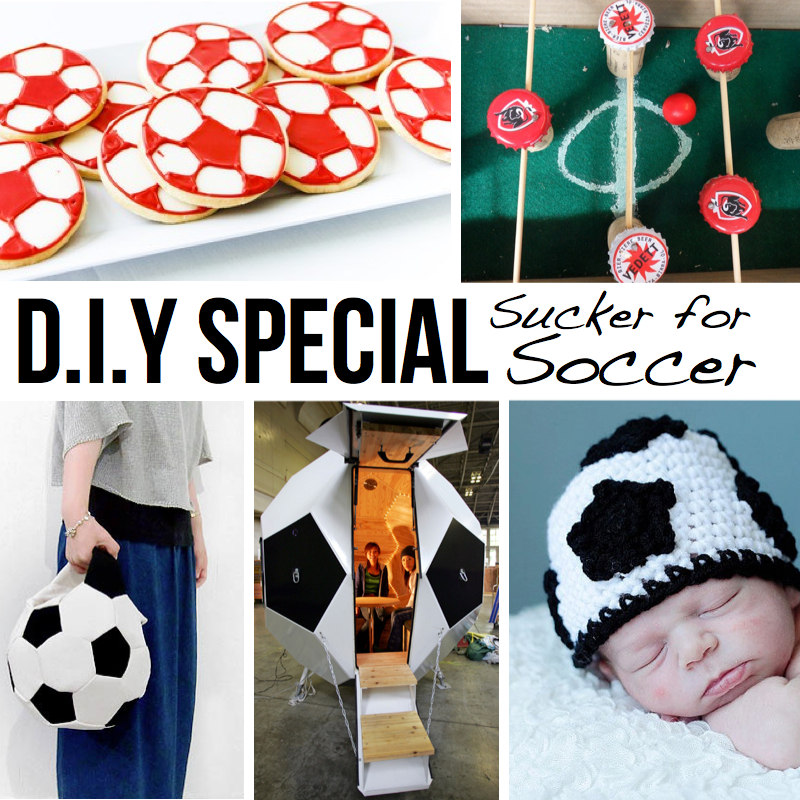 I'm a sucker for soccer. Following the European championship has been a great pastime the last couple of weeks, but it's all coming to an end within a couple of days;-/ That's why I'd thought I'd compile a Soccer D.I.Y special, to keep some of that fun going way after the grand finale on Sunday….- Enjoy!
Japanese brand 'Ore' makes soft soccer ball bags, whereas German 'Abteil' upcycles used balls, turning them inside out and adding shoulder straps – Both pretty cool ideas!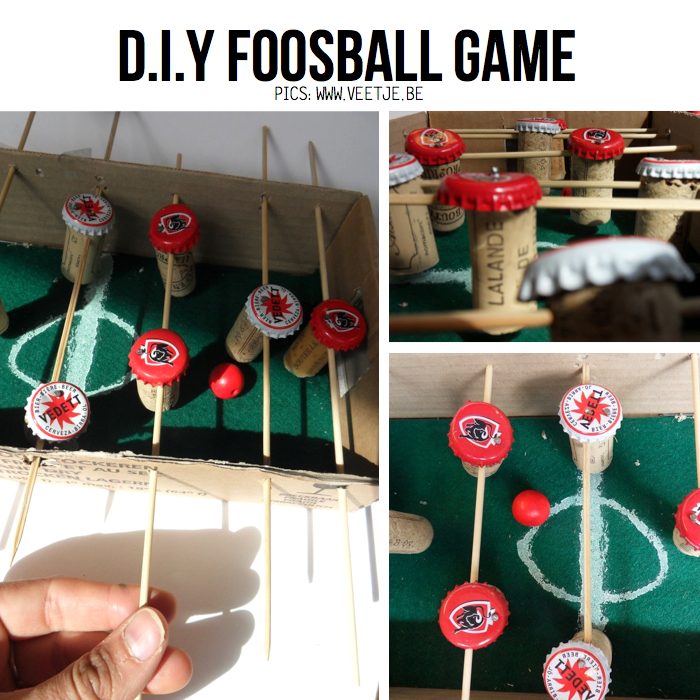 BBQ sticks, corks, caps, a shoe box and some paint=Awesome Foosball DIY from Veetje.be – DIY TUTORIAL HERE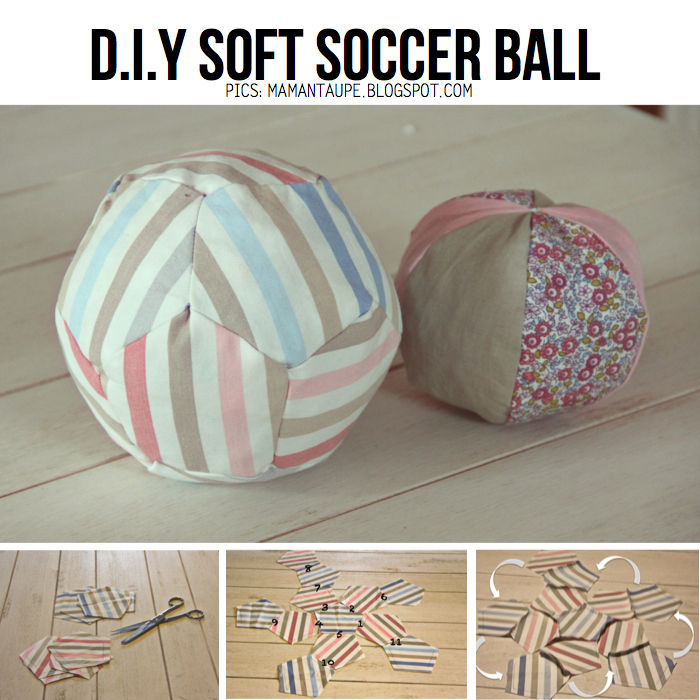 Make your own soft soccer ball with a little help from an awesome 'MamanTaupe' DIY TUTORIAL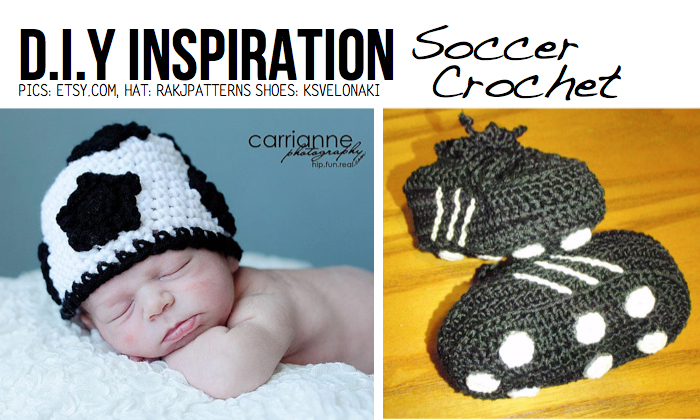 Get the pattern for a soccer crochet hat HERE, and for the soccer shoes HERE
Soccer cookies D.I.Y Tutorial HERE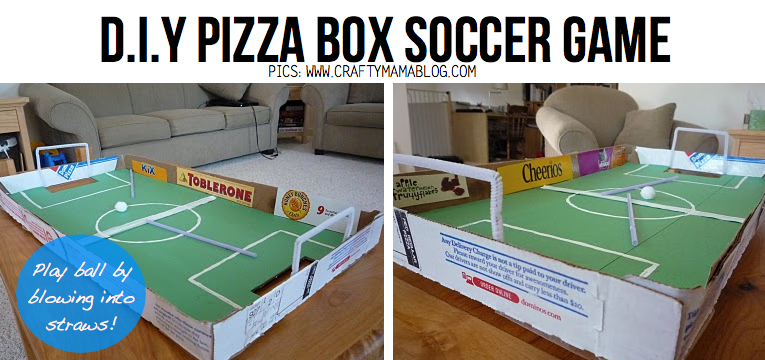 Pizza Box DIY, where the challenge is moving the ball by blowing into straws! Crafty Mama – DIY TUTORIAL HERE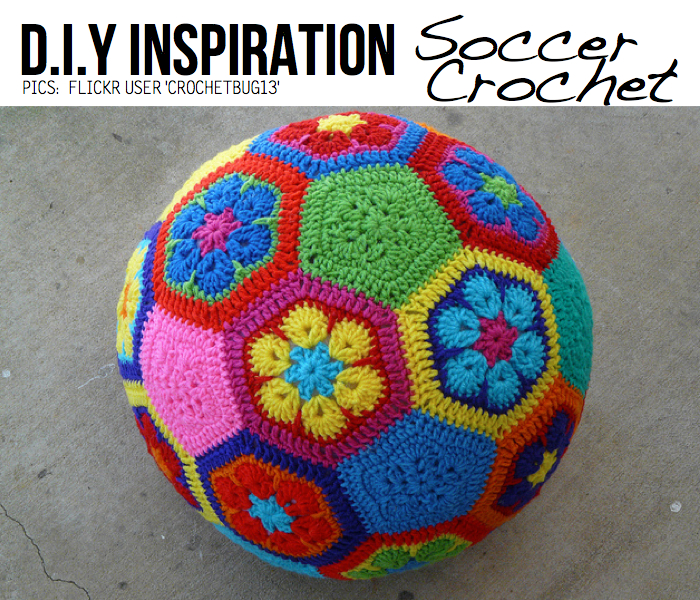 Stunning piece of soccer crochet from crafty 'CrochetBug13', more amazing stuff here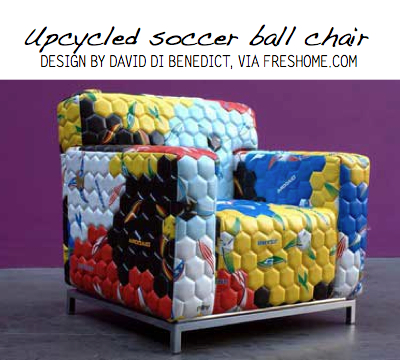 via here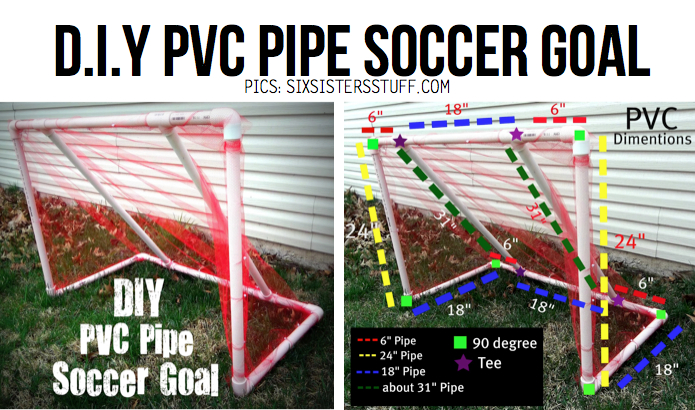 Cheap & sturdy soccer goal made from PVC pipe by crafty gal's over at 'Six Sisters Stuff' – DIY TUTORIAL HERE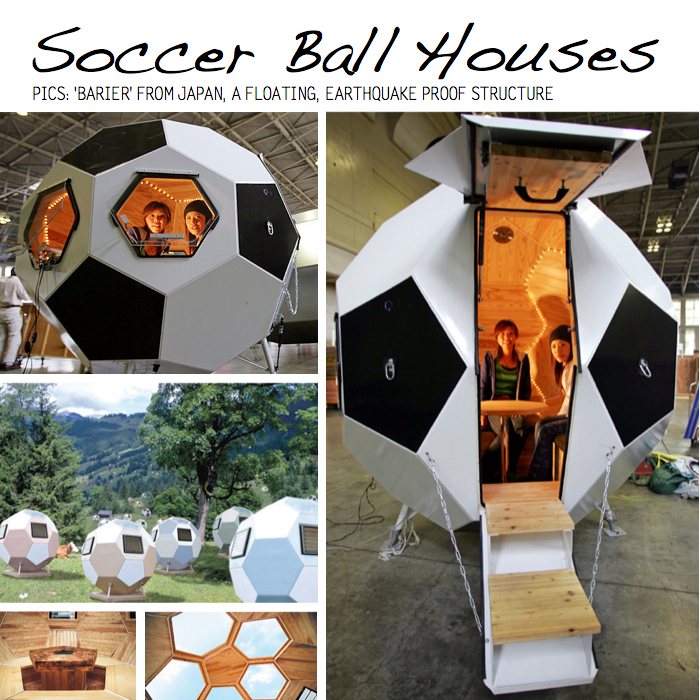 Last but not least, I imagine hardcore soccer fans will find the Japanese 'Barier' houses an inspiration, read about them in this Treehugger article
Good Luck Hacking!