Top-5 Downhill Upcycling
So winter´s coming…In the white winters of the Northern hemisphere, this means it´s time for skiing, ice-skating and other fun stuff. But, it so happens that for doing all this fun stuff, you really need well, a lot of stuff. And, as innovation, especially of ski making, is progressing every year, countless pairs of skis are deemed outdated and left in forgotten dark corners of crowded garages and attics. (re-)Making something out of these old skis makes the perfect combo of Zen and Fun! Here are 5 ideas to get you started with your own ski recycling projects:
1 – Clothes Rack
What you need to make a upcycled ski clothes rack are: a.) 3 skis b.) threaded rod (L:40cm×diam:2cm)+2 end nuts to match diam c.) 4 sets of threaded rod (L:4cm×diam: 6mm)+8 nuts to match diam d.) a drill to make holes in the skis (always use protective gear when drilling!). This cool version was spotted at an Urban Outfitters NYC store. If don´t have as great looking "cool" old skis to work with – why not spray paint the thing in a monochrome hue?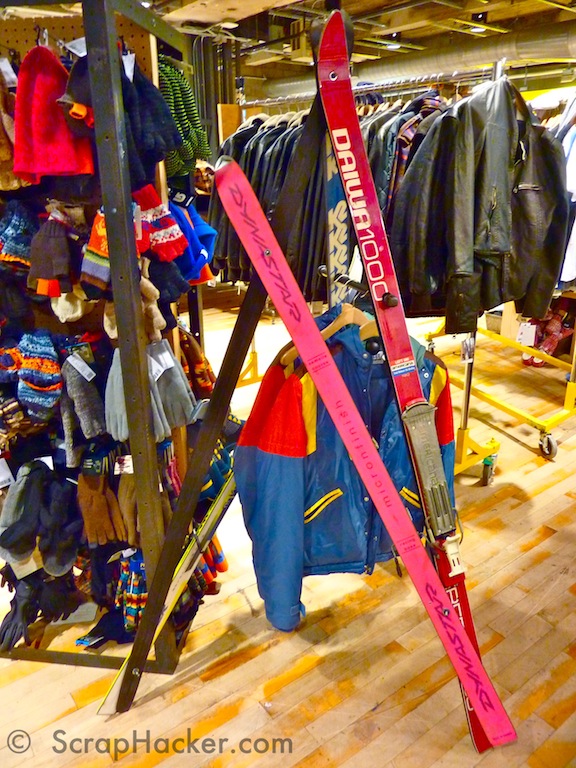 I you look closely you can see how the skis are jointed by the threaded rod and nuts.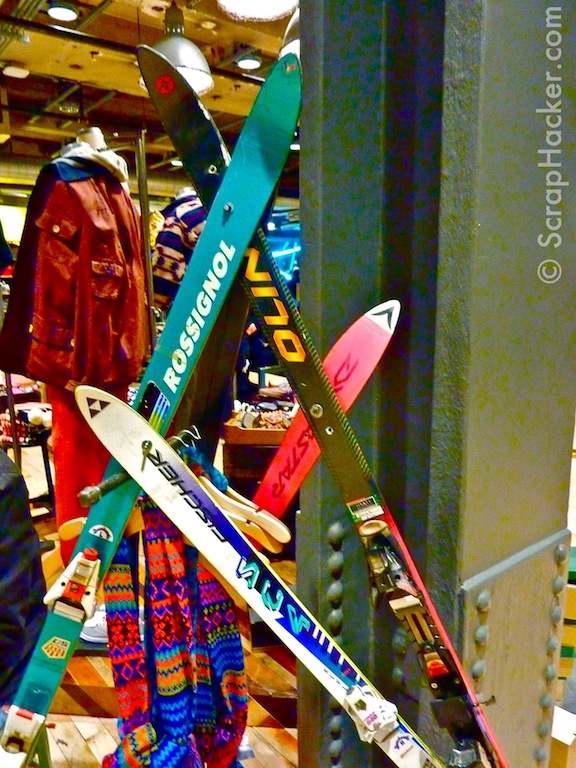 The example above more of a "showy" piece than a practical one…I saw another version of the upcycled ski clothes rack that featured a more classic functionality and as well as a vintage feel. Hooks have been added to the top, and the bottom has been reinforced.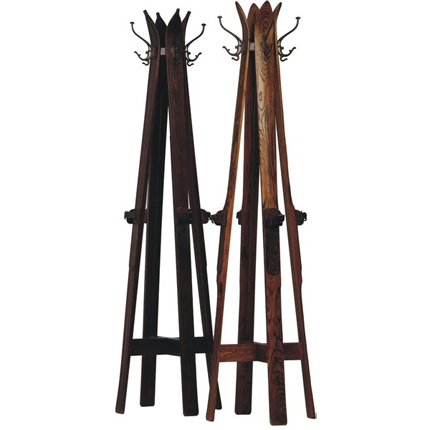 2 – Sofa
Moving on to the next ski upcycling idea…a sofa! There are plenty of examples of cool upcycled ski sofas out there. Here´s a few ideas to get your own creativity flowing…This first example is entirely made of skis. Other versions of the upcycled ski sofa often have a solid base of some kind, perhaps from an old bench or old chairs…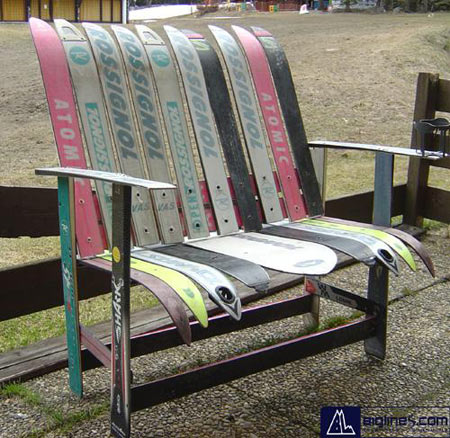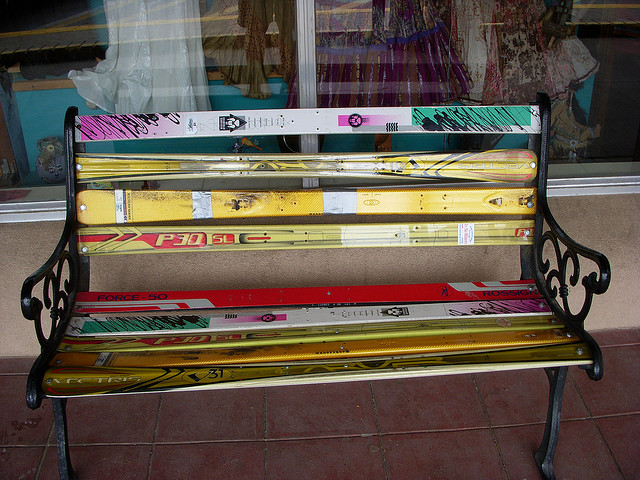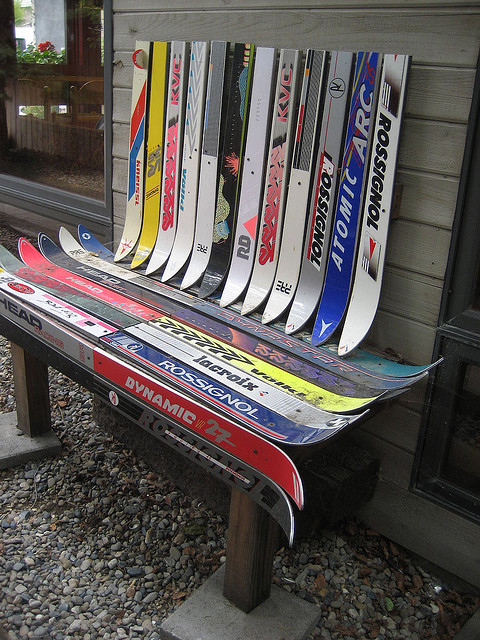 Of course, using old snow boards works great too!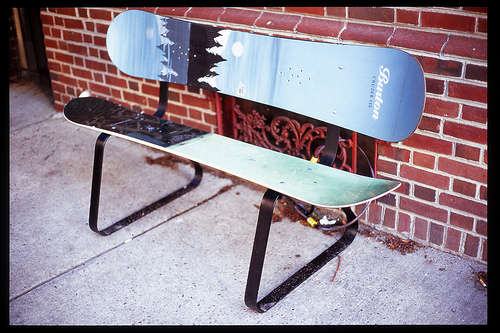 3 – Coat Rack
To upcycle old skis into a coat rack you need to drill some holes and get yourself some hooks!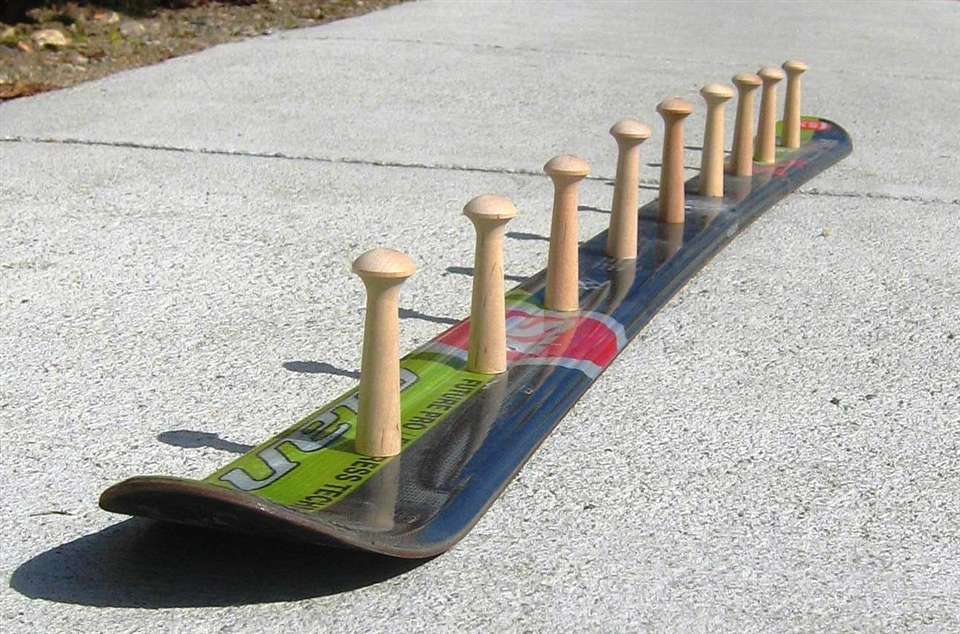 4 – Shelves
Upcycling skis into shelves is a straightforward hack – all you need are some shelf brackets…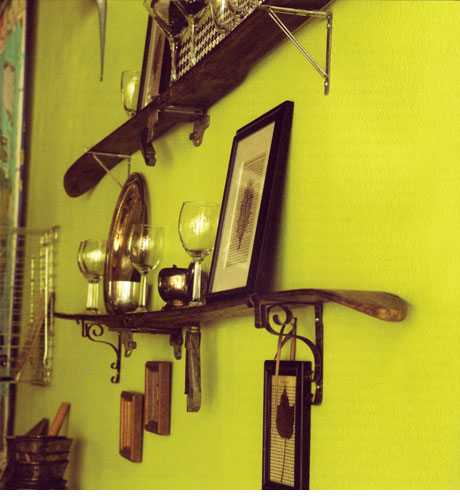 5 – Adirondack chairs
 The shape of skis make them the perfect raw material for Adirondack chair. In addition to the 3 pairs of skied out skis needed to make a upcycled ski chair, some pieces of wood are needed when building the base.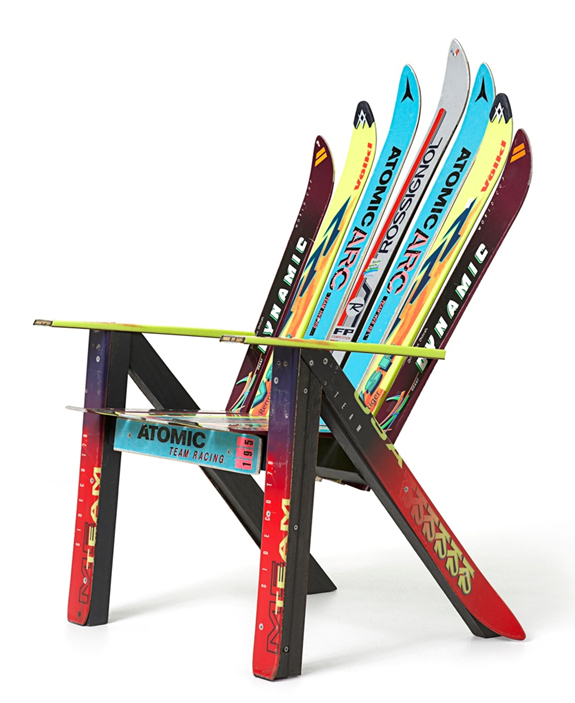 To make a ski chair – check out this tutorial:
Or this one!
Photos:
www.toolmonger.com
Flickr user Neenyd
www.flickriver.com
www.barefootfloor.com
www.seeingdesign.com

www.coatrackshack.com
www.letaretro.se
www.brownlow.net.au