Scribbling with Scrap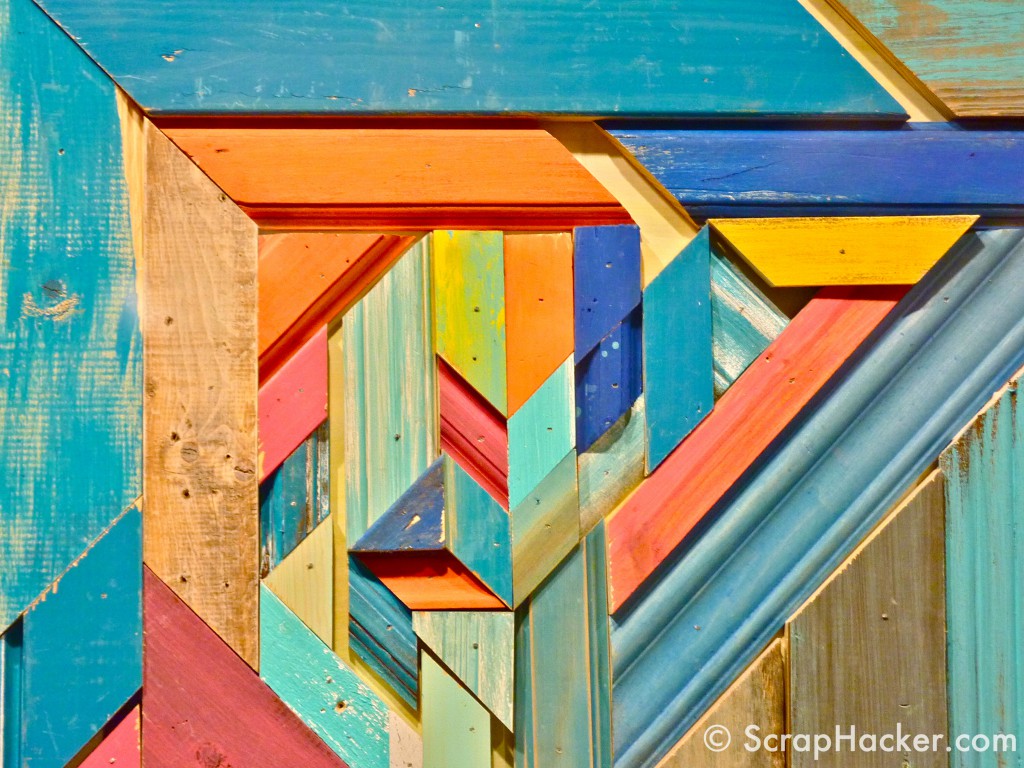 Feast your eyes to these pieces of eye candy – details from a window display of the Anthropologie Store @ Chelsea Market, NYC. The scrap wood collage is made from various pieces of spline all matched together with mating 45° cut edges to form a tight and contained effect.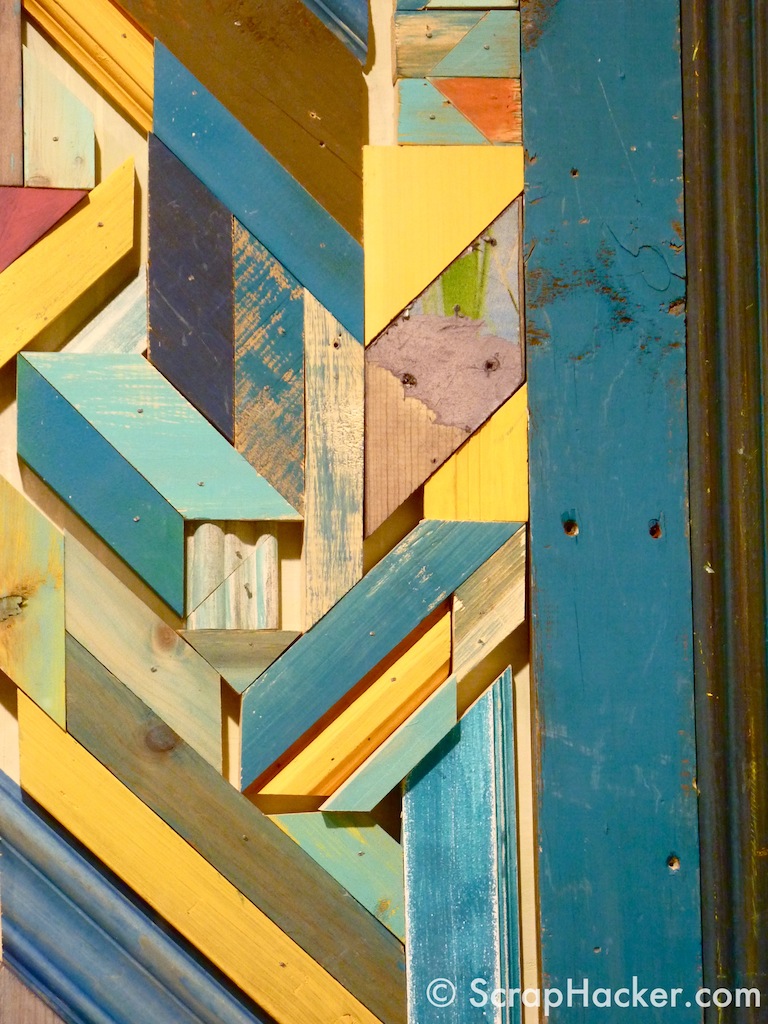 Acheiving that kind of precision might not seem that tricky, but it actually is…What you need to help you is a Miter box, Craft Magazine recently featured a great How-To use a miter box guide, check it out here. With the help from the miter box you can saw exact angle, ensuring great results when building things like frames or skirters.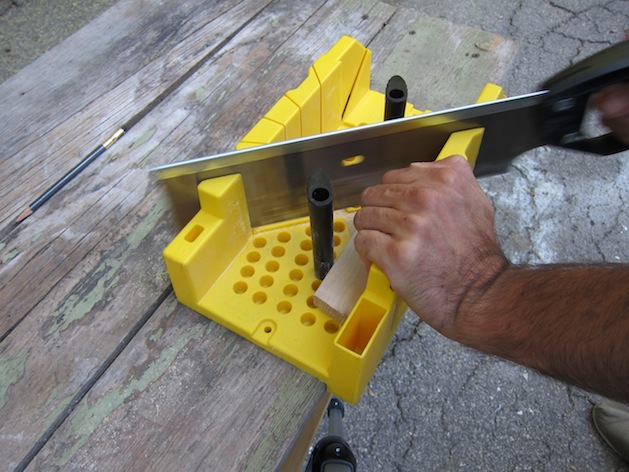 Then again, you could always skip the 45° angles and go for the more rustic look with a right-angled version which also looks very cool if the proportions and styles of the scrap components have been varied…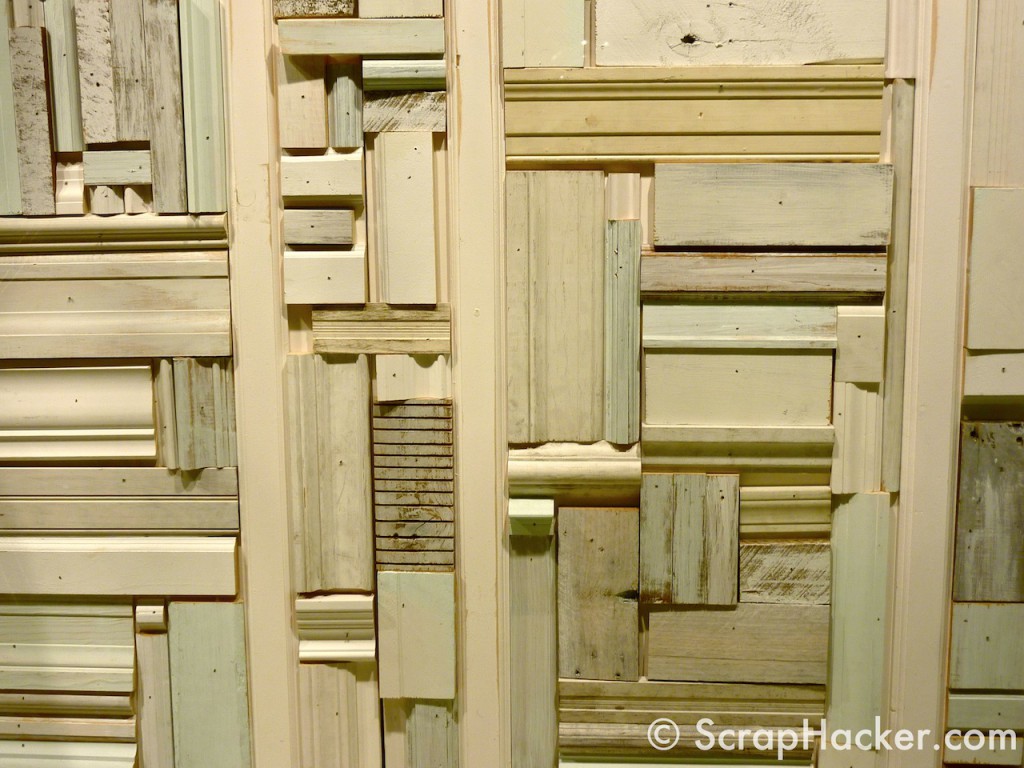 See below for the bigger picture, and how the 2 different techniques work together in the window display. Making your own scrappy art work is not that tricky, so be on the lookout for those old pained scrappy spline and batten pieces!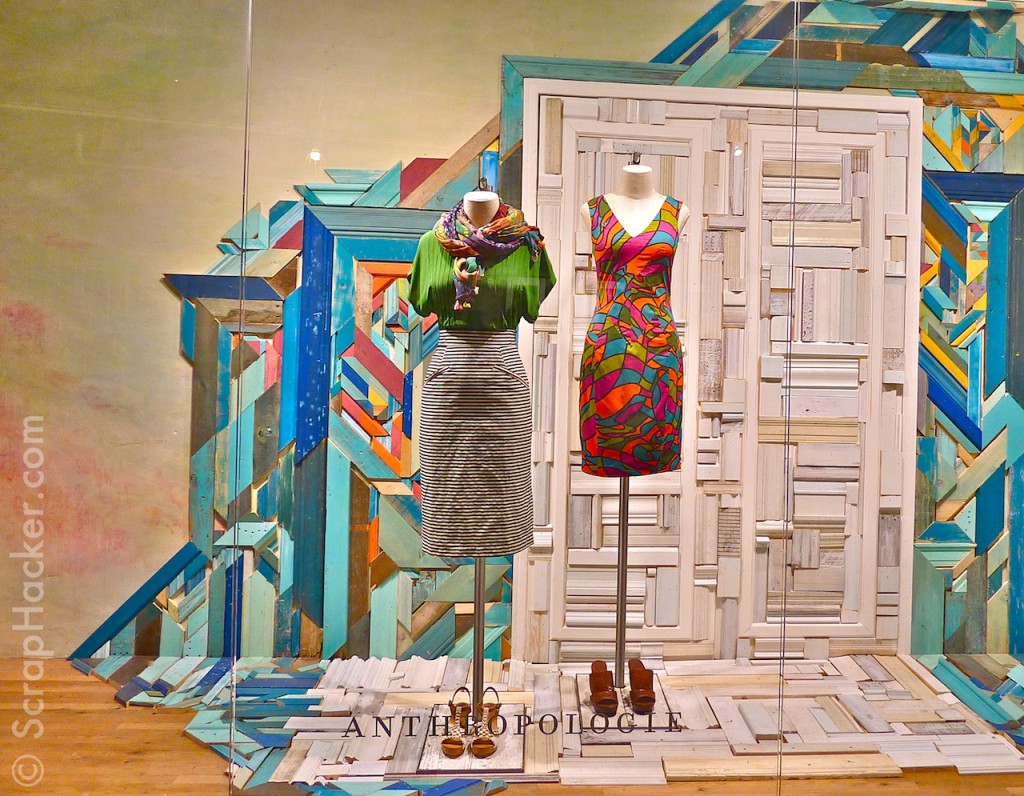 Chelsea Market, NYC