Ctrl+Alt Create
Artist Sarah Frost creates found object and found form sculpture. Her Qwerty Sculptures consist of thousands (and thousands…) of keys from old qwerty keyboards…It´s a multifaceted ScrapHack, filled with any kind of meaning you want it to be. Sarah´s Qwerty work travels the world, a permanent installation can be found @ The James hotel in NYC.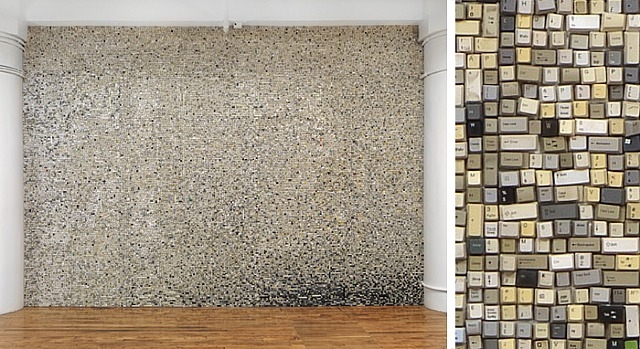 "Each key has a unique history and bears the imprint of the thousands of taps by countless users."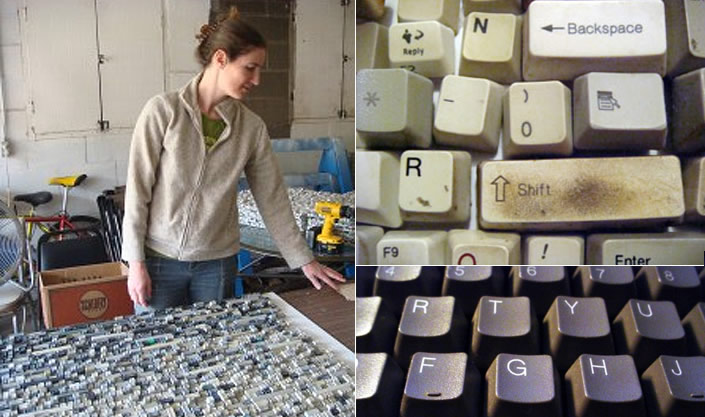 "Frost's pieces, made entirely out of cast-off keyboard keys, discarded by an array of users from individuals and small businesses to financial institutions, government offices and Fortune 500 companies, can cover whole rooms."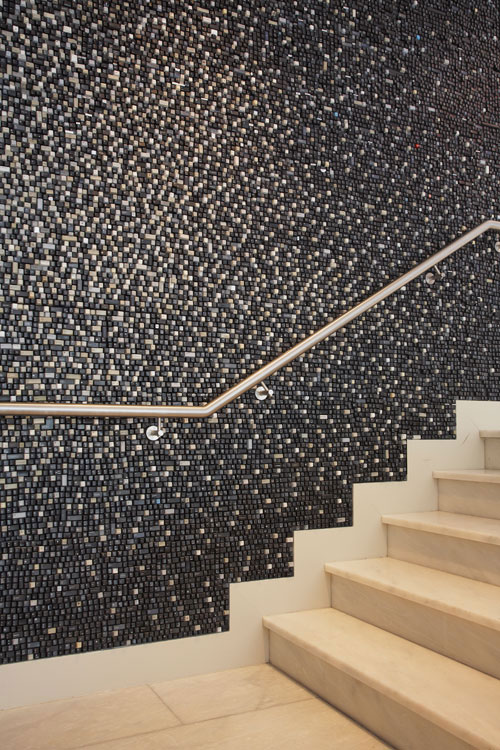 Installation @ The James hotel in NYC.
Quotes:
www.jameshotels.com
Pictures:
www.sarahfrost.info
Visit The James Hotel, 27 Grand Street (SoHo, NYC)