Life (is) in the shade
You´ve gotta love the this recent project by Ryan Frank… cause it´s goddam great! AYO – or "Add Your Own" – invites us all to play and collaborate (and who doesn´t want that?). The idea is to sell lights without lampshades, and encourage users to re-cycle locally!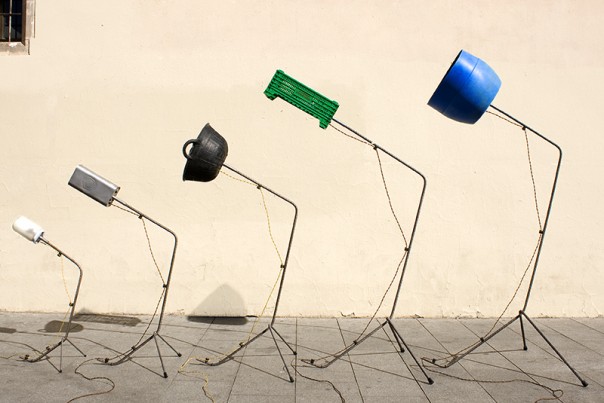 The A(dd)Y(our)O(wn) lighting range gives everyone the chance to be part designer, part manufacturer. Made from rebar and natural rubber, the lights are designed without lampshades to encourage the re-use and re-cycle of everyday objects from garden, house or street.
For Roomservice Design Gallery Ryan fitted the lights with a series of iconic Spanish objects salvaged in the streets of Barcelona such as fruit crates, olive oil tins and pickle jars…This is a really inventive take on collaborative production as well as creative eco-friendlyness – Way to go Ryan, can´t wait to see more of your stuff!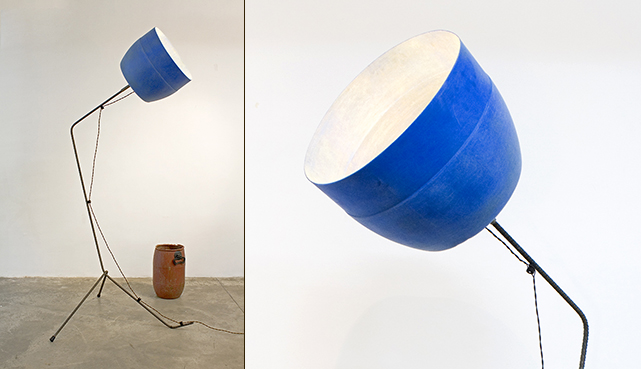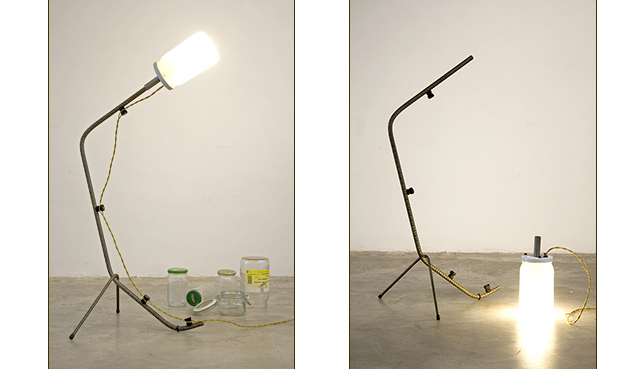 All photos from www.ryanfrank.net