Shrunk to Funk D.I.Y
For me the days prior to New Years always seem full of inspired thoughts on the potential greatness of next year. As such, I tend to have a Zen moment want to clear out stuff I no longer use, or find creative ways of re-use. Browsing the MakeProjects website I found this great idea, that will make that accidentally shrunken favorite woolly sweater of yours shine anew in 2012! Check out the pics and tutorial below (quoted from the MakeProject tutorial available here)…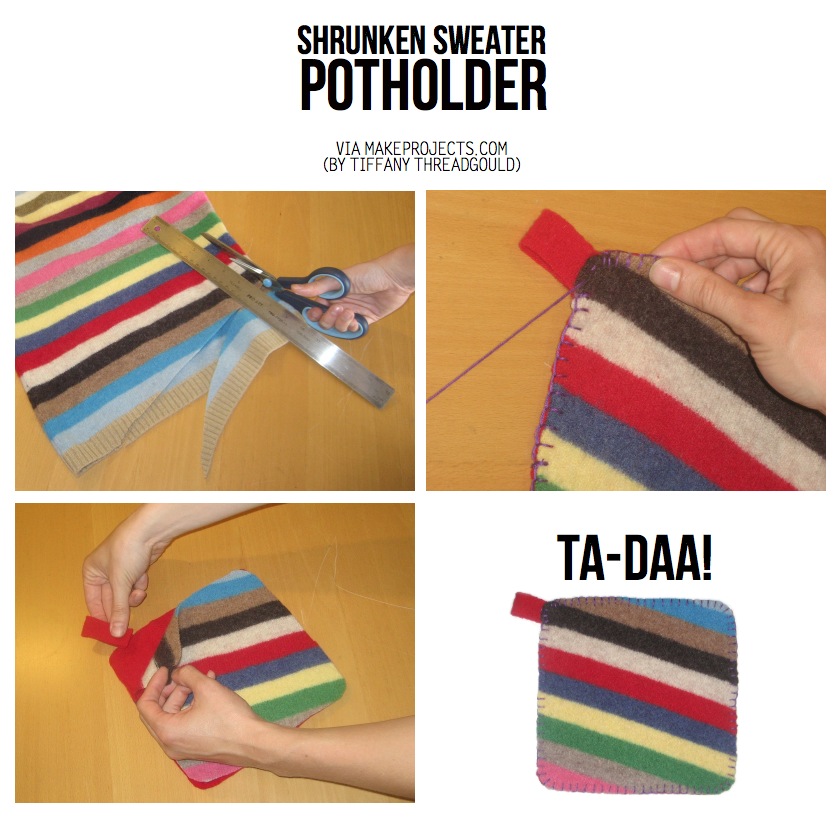 Step 1 – Grab that Shrunken Sweater / Felt your sweaters
Put your sweater in the washing machine on the hottest setting. Add a small amount of detergent, and wash. Then dry on the hottest setting.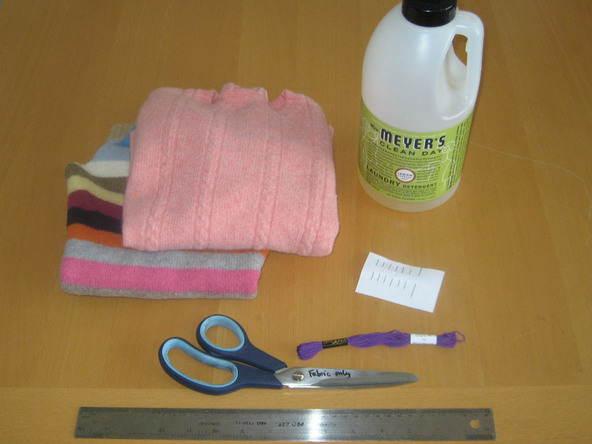 Step 2 – Cut your pieces
Cut a 7″ square from each sweater. Round the corners. Then cut a third piece 4″×¾". This will become the hang tab

Step 3 – Assemble the potholder
Stack the 2 squares with their right sides facing out. Fold the hang tab piece in half. Insert its open ends between the 2 squares in a corner and pin in place. Then pin around the perimeter of the potholder.
Step 4 – Blanket Stitch the edges
Thread your needle with embroidery floss and tie a double knot. Start a stitch to the left of the hang tab and about ¼" from the edge. Then pull the floss up and around in a loop, coming out at the same starting point. Thread the floss through the top of the stitch.   Stitch up and around, making a second stitch about ¼" from the first. Before pulling the floss tight, bring the needle through the top of the stitch.   Continue stitching ½" from the previous stitch and bring the needle back through the loop before you pull the stitch tight. Stitch around the entire perimeter of the potholder in this way.
Step 5 – Finish with a running Stitch
When you come back around to the hang tab, simply sew a running stitch through it. Secure the floss on the ends with a double knot and start using your new creation.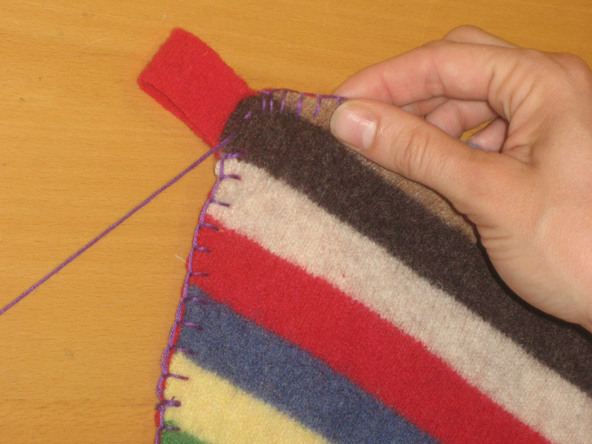 Step 6 – Enjoy!
Pics & words of tutorial was quoted from MakeZine feature by maker Tiffany Threadgould