D.I.Y Plastic Bag Craft
Get crafty with plastic bags! Today's post explores DIY Plastic Bag Craft, a fusion of traditional craft techniques like embroidery, crochet and braiding with the everyday plastic grocery store bag. I've gathered a pick of 6 awesome ideas to get your hacker juices flowing…First out are the awesome embroidered grocery bags by artist Josh Blackwell. They might not be very practical, but they're insanely inspirational nevertheless. I can really envision Josh's pretty embroidery patterns working well on regular (textile) totes as well, can't you?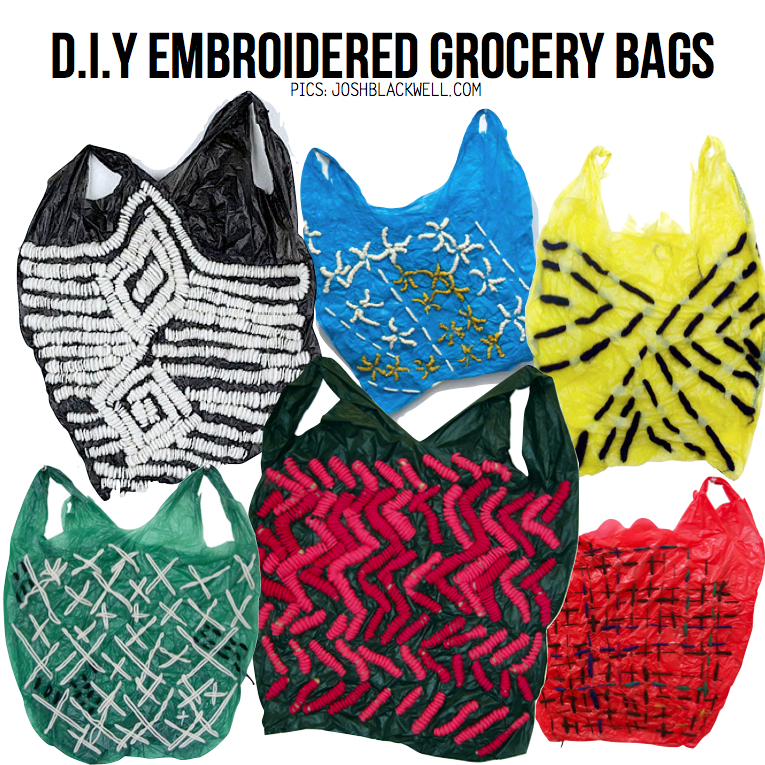 There's something very poetic about turning plastic bags into something as pretty as this…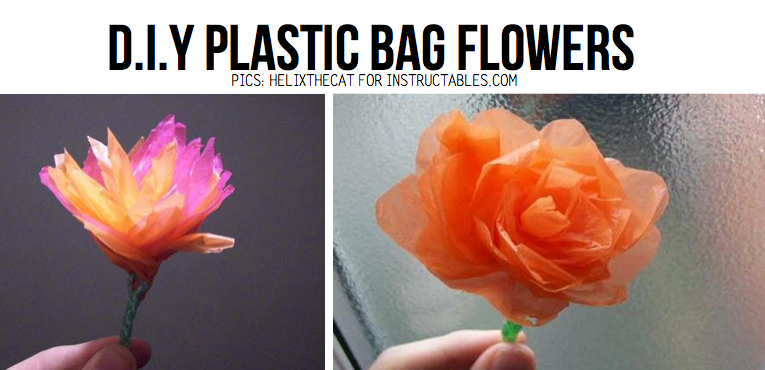 DIY Tutorial for Reycled Plastic Bag Flowers from HelixTheCat for Instructables.com, HERE!
Artist Virginia Fleck works exclusively with recycled plastic bags, forming them to stunning mandalas using a fusing technique. Her site specific, ecologically conscious art works have been commissioned for several high profile, green building projects including US Embassies and Whole Foods World Head Quarters in Austin, Texas, read more here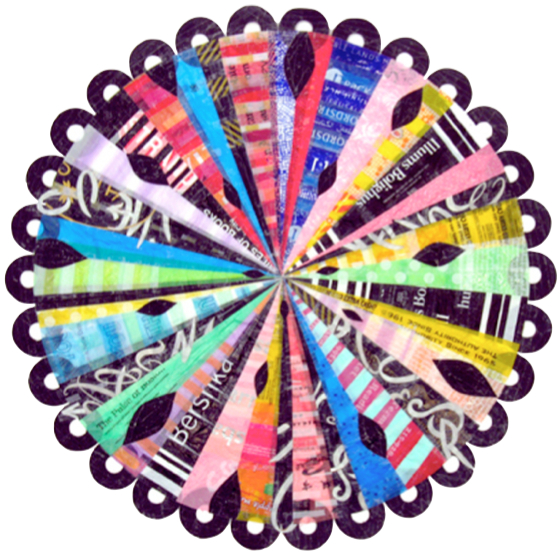 Wanna' get crafty with some fusing of your own, then head to EtsyLabs archive and follow their awesome DIY Plastic Fusing Tutorial (ps. fusing plastics can involve toxic fumes, so follow tutorial carefully and always work close to an open window or preferably outside!)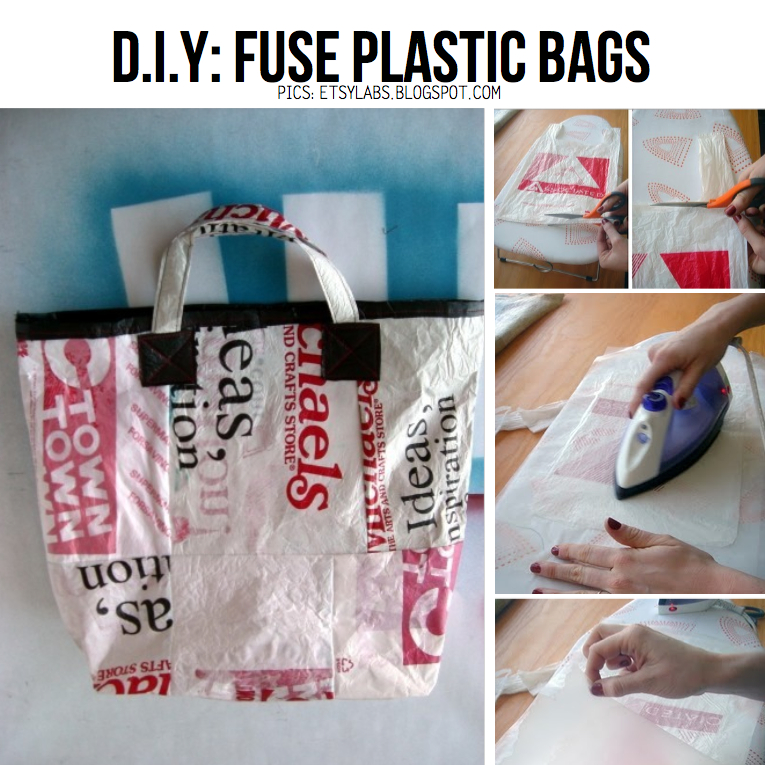 Pics via EtsyLabs
The braided plastic bag rug below is made by hacky Swedish upcycling designer Maria Westerberg
Let Maria's work inspire an awesome D.I.Y plastic bag rug of your own, just follow the steps in the DIY Tutorial for a Braided Grocery bag Rug, available from Instructables:
DIY Braided Grocery Bag tutorial from WalkerBarb for Instructables.com, HERE!
Going from one technique to another…Crocheting plastic bags works fine too…Pair inspiration from hacky blog MyRecycledBags (who made the tote bag below left) with a detailed D.I.Y Plastic Bag Crochet tutorial from Etsy (below right) and you're on the way to D.I.Y  discovery of a plastic bag tote! A good idea is to start out with a tutorial on how to turn plastic bags into plastic "yarn"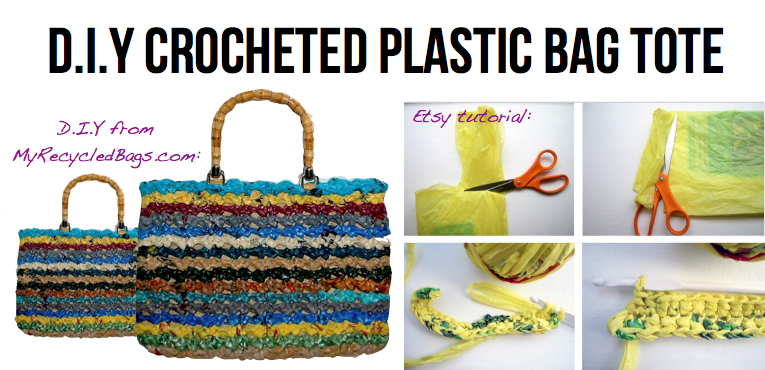 The crocheted plastic bag sandals from Craftster won't exactly score you fashionista points, but with my hacky eyes, they're a really awesome idea still, check out the DIY Tutorial for them here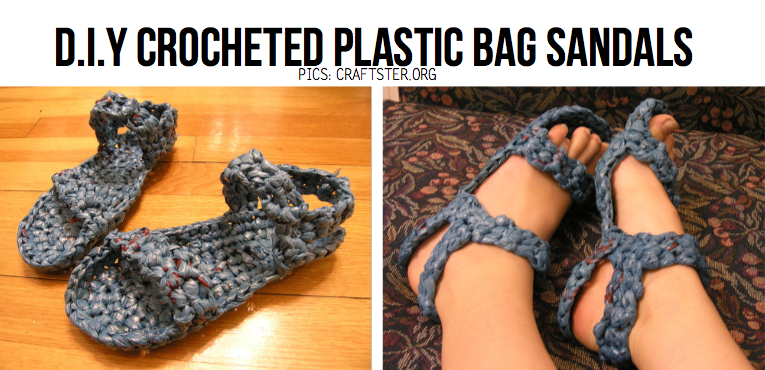 A considerably more chic plastic bag shoe are the designs by Camila Labra for Botas Dacca in which fusing bags with heat has acheived a thick resilient sheet of polypropylene retaining its water-proof, light-weight and non-toxic qualities.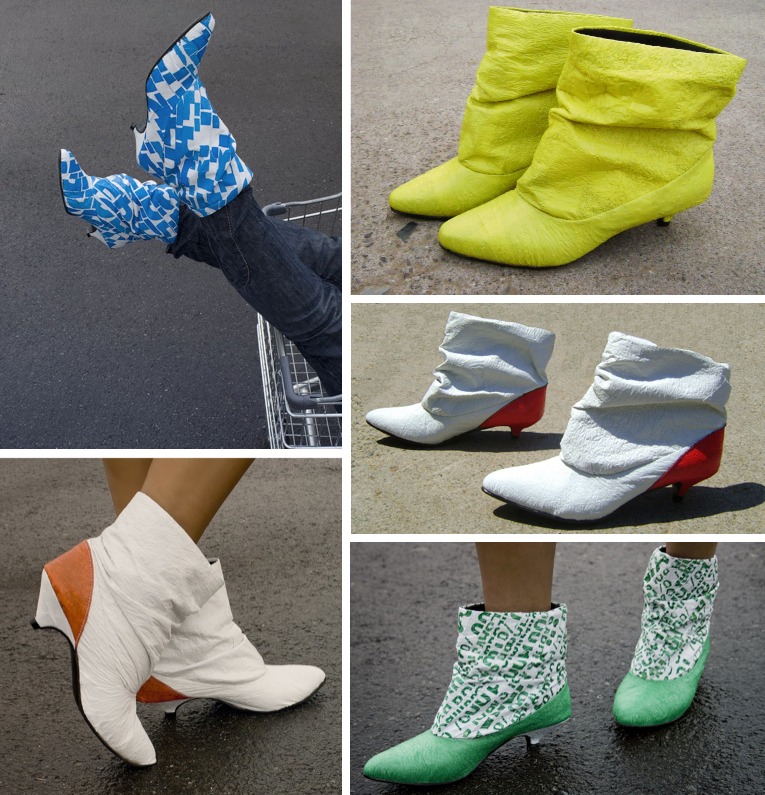 Me, I don't quite know how to pull off Camila's hacky idea at home, but you're clever and will probably figure that one out one way or the other! Hope these ideas got your hacker juices flowing….
Good Luck Hacking!