Pimp an old tee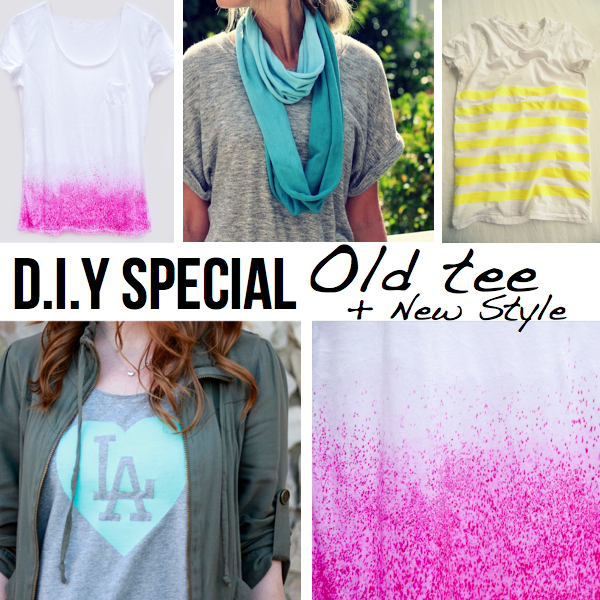 With temperatures rising so is the annual epidemic of fashion fever, making many of us feverishly hit the high street (although our wardrobes are already stuffed full…). This post celebrates the power of re-invention of a wardrobe staple – old t-shirts. Infusing and old tee with some contemporary style means that fashion quick fix is waiting in the dusty corners of your wardrobe…When you've found yourself a remake candidate, get crafty asap! Here are 5 easy peasy drab-to-fab projects from the D.I.Y blogosphere to get your own ideas flowing – enjoy!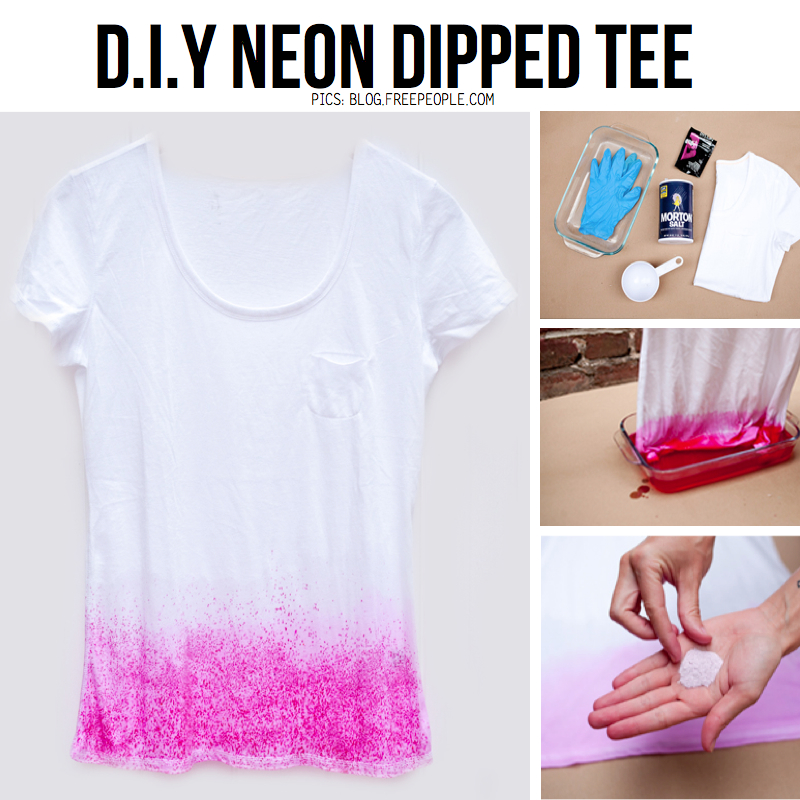 D.I.Y from 'Free People', check out the full DIY TUTORIAL HERE
Lauren of 'Calico Skies' has made a great screenprint tee, to make your own, check out the DIY TUTORIAL HERE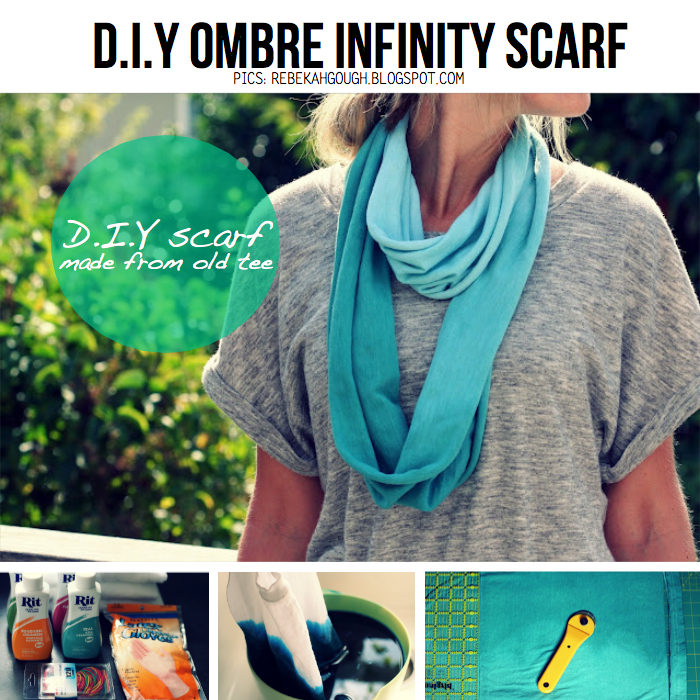 Rebekah of blog "A little Sunshine when skies are grey" made an awesome DIY ombre inifinity scarf from an XL white t-shirt, to make your own, check out her DIY TUTORIAL HERE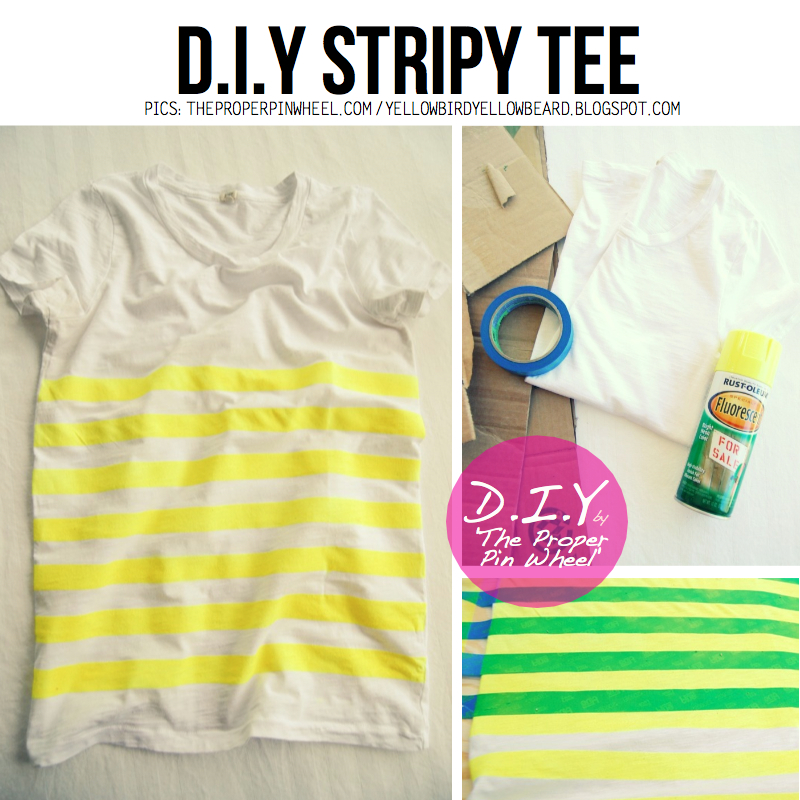 Lexy of blog 'The Proper Pin Wheel' wrote a really cute guest post for 'Yellow Bird Yellow Bird', featuring this crisp DIY tee, check out the DIY TUTORIAL HERE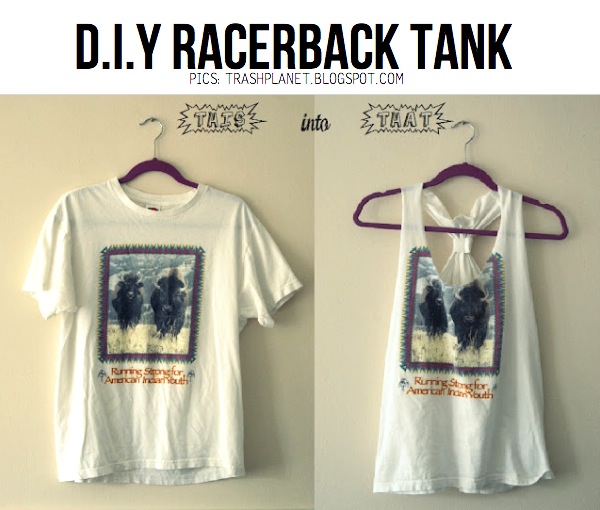 Laura of 'Trash Planet DIY' made a racerback tank from an oversize tee and compiled an awesome DIY TUTORIAL
Good Luck Hacking!