Pillowcase Pimpin' D.I.Y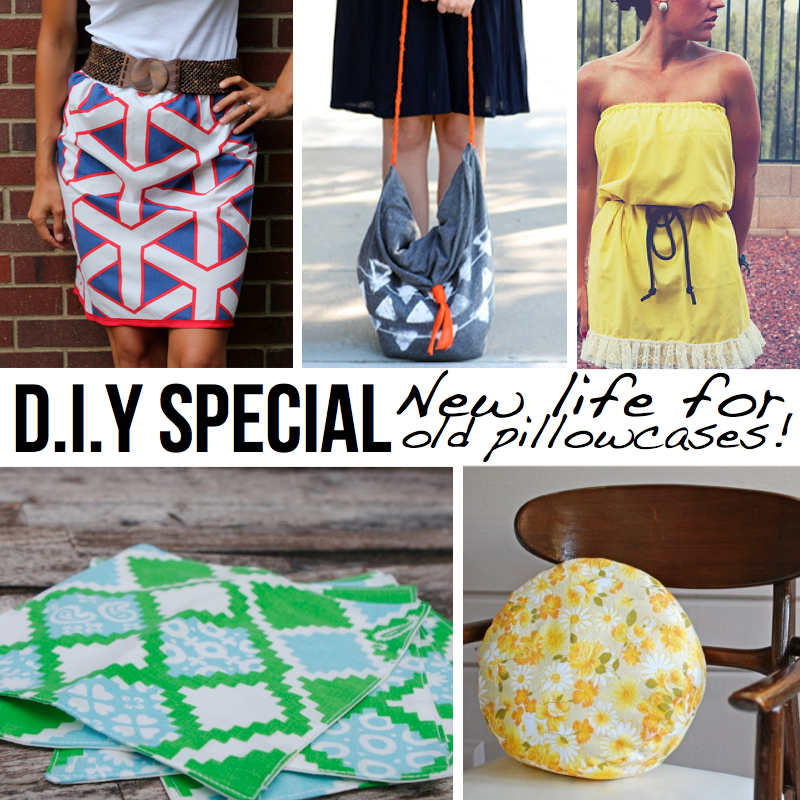 Big stashes of bed linen are impractical, yet often we hang onto old sets for the love of a great print or a great memory…This post features ideas on how to inject new life into old pillowcases, instead of having them lurking around in a dark corner of the closet. If you happen to be leading a zen lifestyle (with no pillowcases around the house to hack) you could simply head to a local thrift store, where I guarantee you'll find piles of graphic geometric or cute florals to choose from….What to make? Here are some ideas – Enjoy!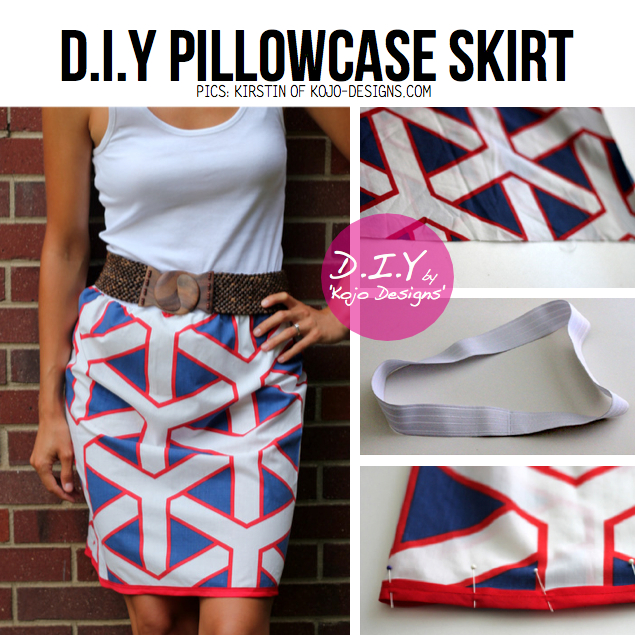 Awesome cool pillowcase skirt from Kirsten of 'Kojo Designs', score the look by following this DIY TUTORIAL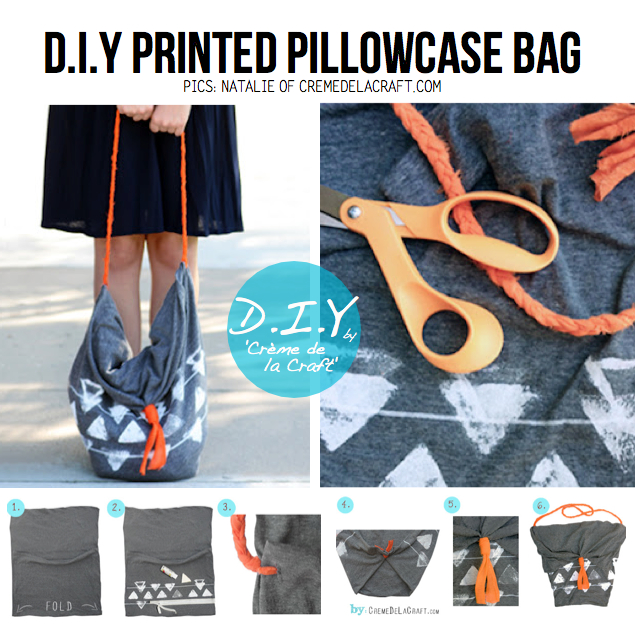 No-sew, printed pillowcase bag, one heck of a hack from Natalie of 'Crème de la craft', DIY TUTORIAL HERE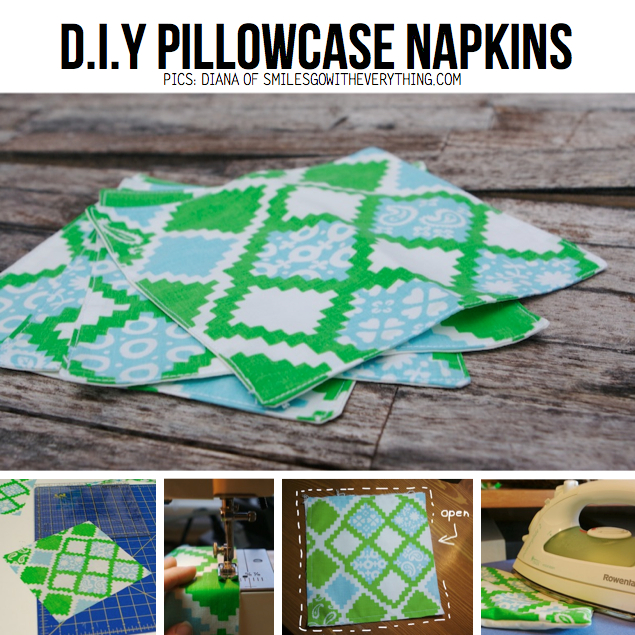 Vintage Pillowcases made into napkins, by Diana of blog 'Smiles go with Everything', DIY TUTORIAL HERE!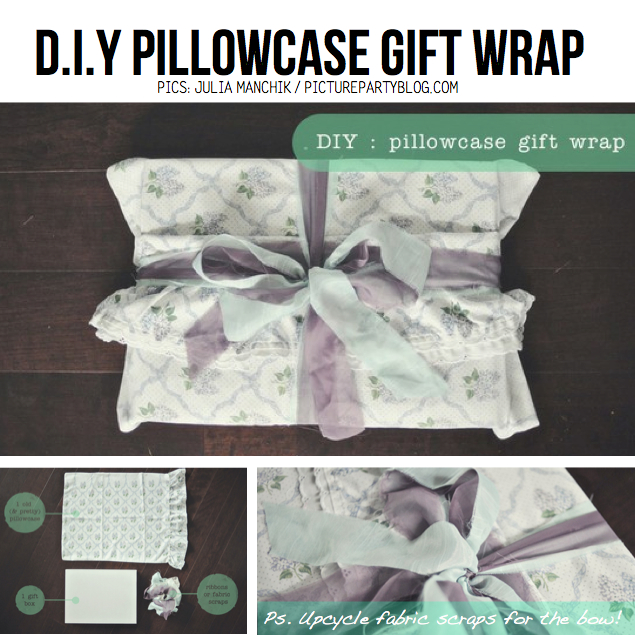 Talented photographer Julia of the 'PicturePartyBlog' turned an old pretty pillowcase into a stunning gift wrap creation, check out her exquisite DIY TUTORIAL HERE!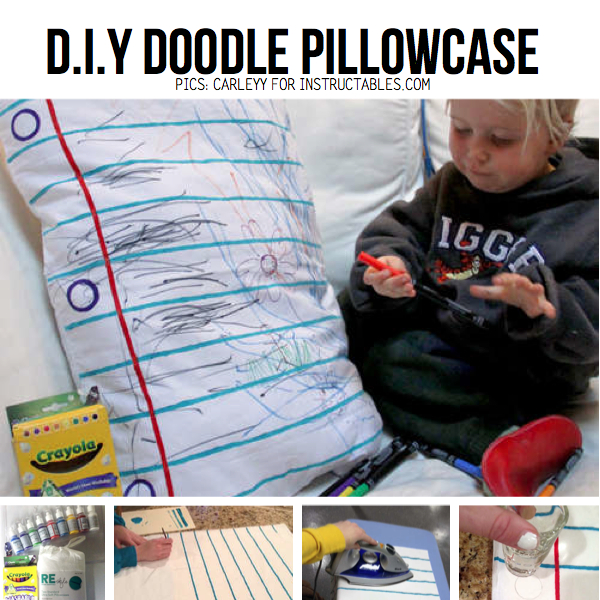 Use washable markers on the doodle pillowcase, just pop it into the washer between uses, awesome DIY TUTORIAL HERE!
Hacky chic style with the DIY Pillowcase dress from 'Julias Poppies', DIY TUTORIAL HERE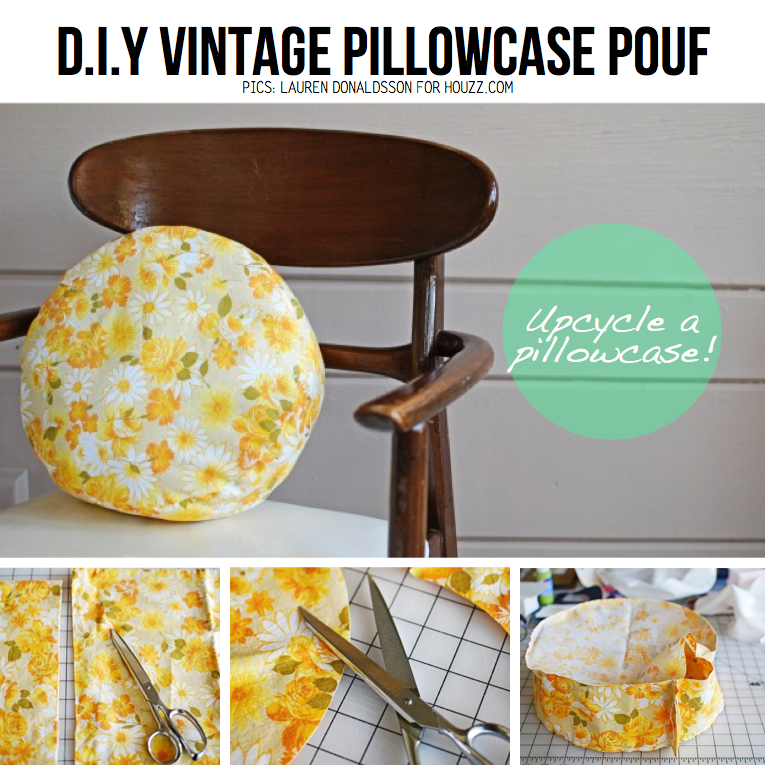 Upcycle a vintage pillowcase into a more contemporary looking pouf! Check out this DIY tutorial by crafty gal Lauren
Make cute baby dresses from old pillowcases with the PATTERN & DIY TUTORIAL from 'Prudent Baby'