The King of Upcycling
Dutch design star Piet Hein Eek has arguably been one of the most inspirational, influential and successful furniture designers during the last couple of years. Along with a highly productive studio, he has launched a large variety of pieces in his signature patchwork style, with scrap wood laid put in eclectic patterns and drenched in a high gloss varnish…His stuff is pricey, but inspiration is free at least – So let his work be your inspiration and get ScrapHacking!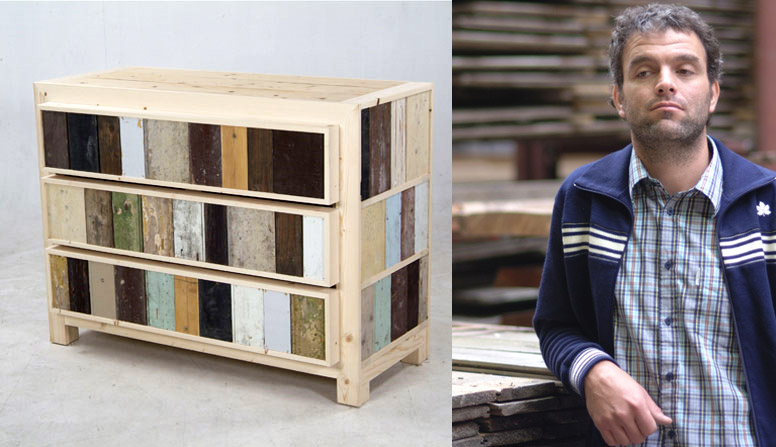 Photo from
www.greenupgrader.com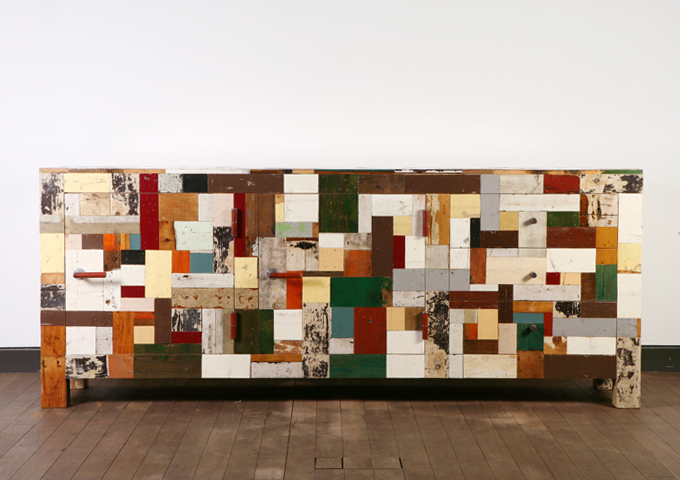 Photo from
www.firstofaugust.com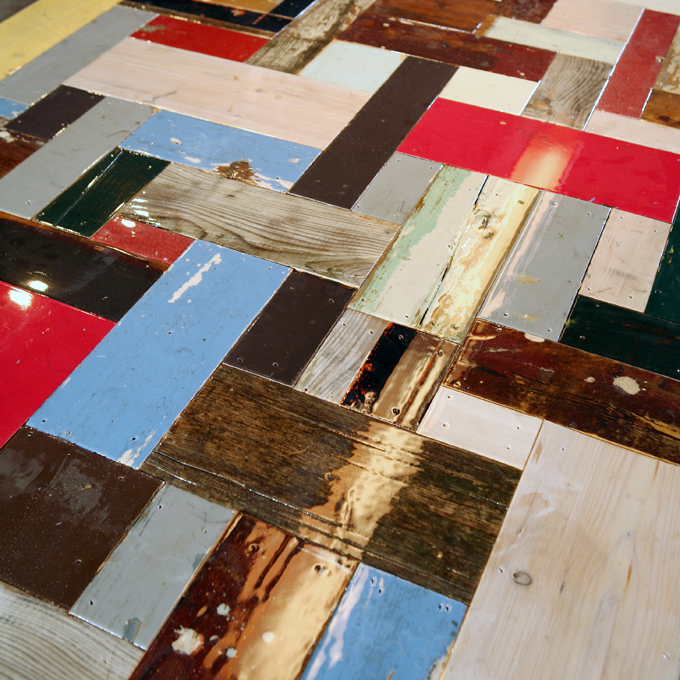 Photo from
www.spacecroft.tistery.com
Other ventures include the opening of restaurant, shop and art gallery in association to the huge studio complex in Eindhoven.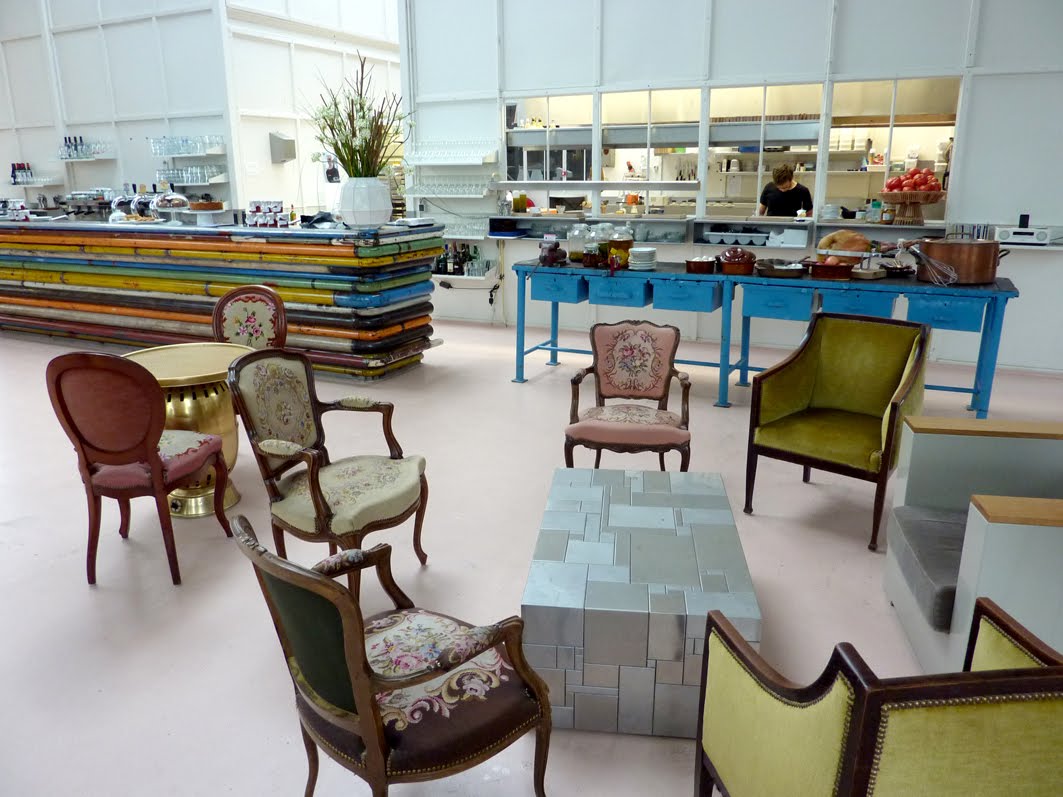 Photo from
www.thisgirllel.com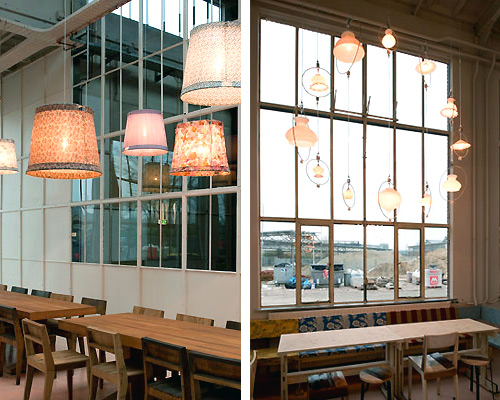 Photo from
www.anthologymag.com
Commisioned Door project (for Geusebroek & Alliantie)
"…we ultimately came up with an idea that was far better than the original one. We covered the enormous walls, on which the photomontages and old building materials were to be placed, in their entirety with old doors (partly from the containers with materials that had been preserved). The result is far more convincing than the original idea and also fits in much better with past projects we have done…" (quote from Piet Hein Eek Website)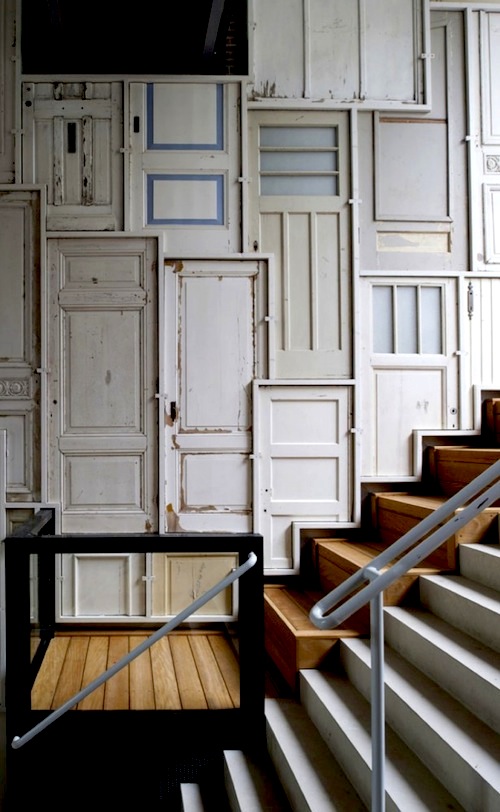 Photos from
www.pietheineek.com 
Some of Piet Hein Eeks free work
This metal Tube Bench is made of tube cut-offs…(photos from Piet Hein Eek Website)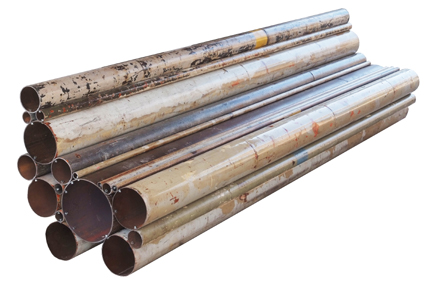 …that are joined together at the ends with simple threaded rod screws and matching nuts.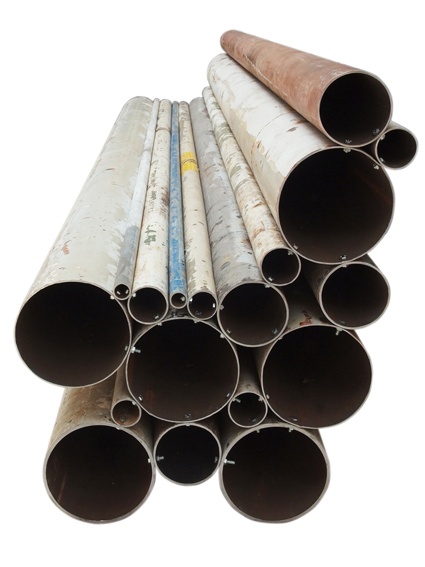 Wallpaper designs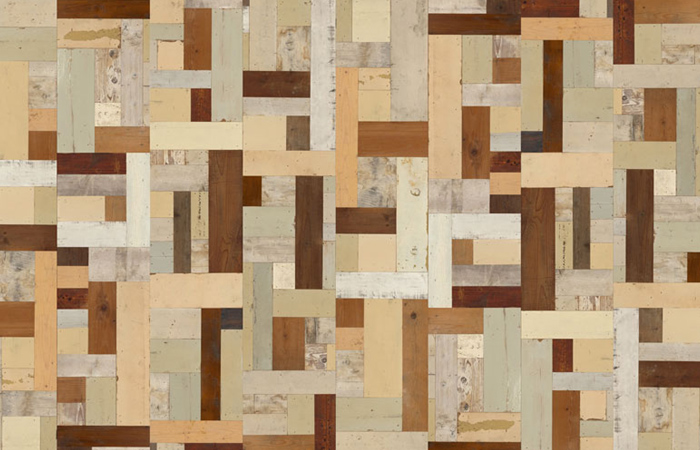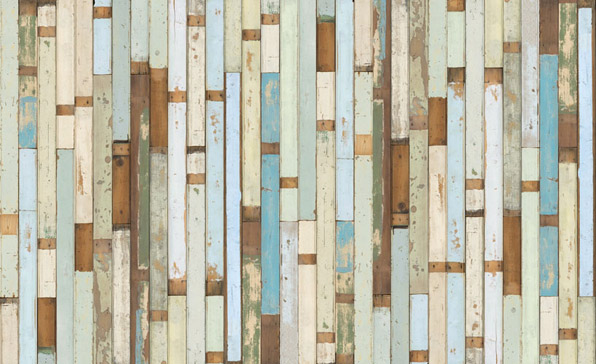 Wallpaper photos from:
www.hypebeast.com
www.interiorzine.com

www.samanthacleminsson.wordpress.com
For more of Piet Hein Eek
Visit the website @
www.pietheineek.com
Visit the Eindhoven Complex @
Halvemaanstraat 30, Eindhoven
– Phone : +31(0)404009005 (Restaurant opening hours:  Monday closed, Tuesday-Saturday 10:30-23:00, Sunday 12-23)