Genius in a bottle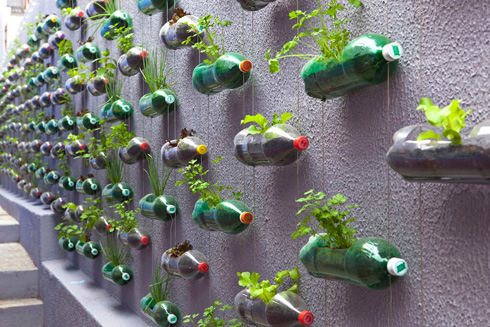 This genius hanging garden in the form of old plastic bottles, strung together and planted with flowers, spices and medicinal herbs, was designed by Brazilian design studio Rosenbaum. The vertical garden was part of TV show Caldeirao do Huck which help boost the quality of life of poor families.

The PET bottle wall was part of a drastic home makeover project for a family in the outskirts of Sao Paulo. The response to this hack was massive, so the team @ Rosenbaum decided to feature a D.I.Y manual in their site – which I feature below:
A D.I.Y tutorial of the Pet Bottle Vertical Garden
This is what you need:
MATERIAL
2-liter PET bottle empty and clean;
– Scissors
– Clothesline rope, cordage, twine or wire
– For those who choose to wire or wire rope, two penny washers are needed for PET bottle
/ / METHOD FOR MAKING
Cut the plastic bottle, as shown below.
To fix the bottles, we make two holes in the bottom of the bottle and two at the top of the bottle. In addition to the holes to pass the rope, you need a small hole in the bottle. The water used to water the flow needs to change. After that, pass the rope through a hole and pull the other.Many people ask us how to make the bottles do not "slip" the rope (or twine, or cordage). Thanks for your help and participation. With this in mind, we prepared two designs, with two suggestions.
For those using string: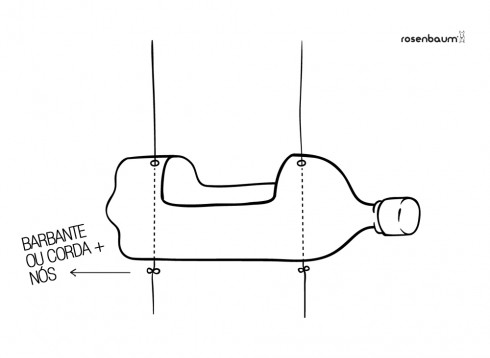 For those using wire: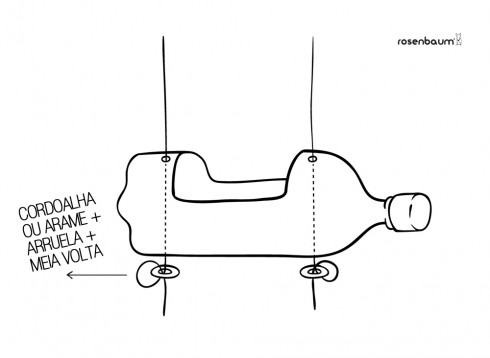 The last step is to pull the structure straight as seen in the back of the picture below: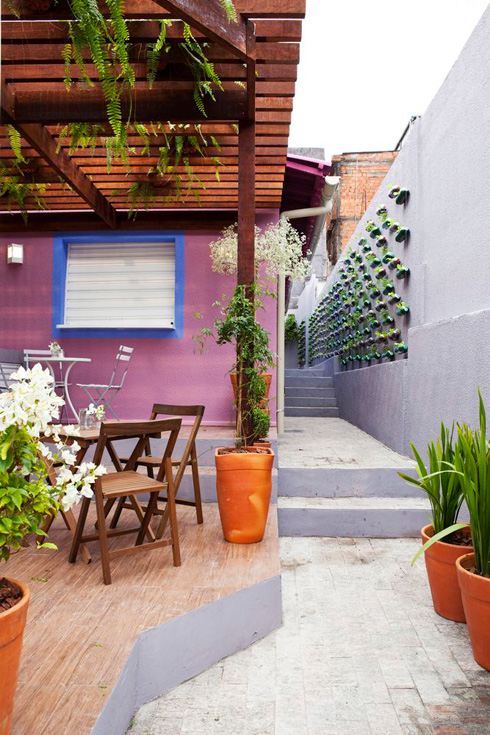 PICS and instructions from www.rosenbaum.com