Top-15 Pallet Sofa Ideas
I find it really fascinating that something as standardized as a shipping pallet can rock so many varying looks simply depending on the finishing touches! Whatever your style preferences, rest assured – you can create a pallet sofa to suit your very own aesthetic and functional needs. If you´re feeling a D.I.Y urge, check out my previous D.I.Y feature – The D.I.Y How-To-Guide on how to build a Pallet Sofa Bed (which can accommodate 2 guests).
All you need for cosiness on a budget are some pallets, a dash of paint, some wheels/furniture legs and to top it off with mattresses & cushions! Here are some nuggets of pallet sofa style inspiration I found on the web – Which look is your favourite?
Breezy summer style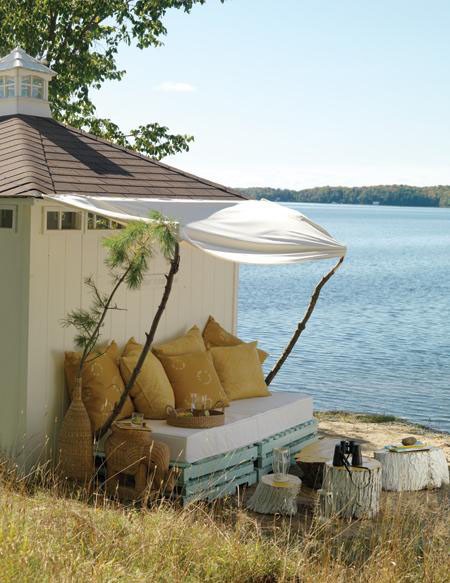 Child friendly version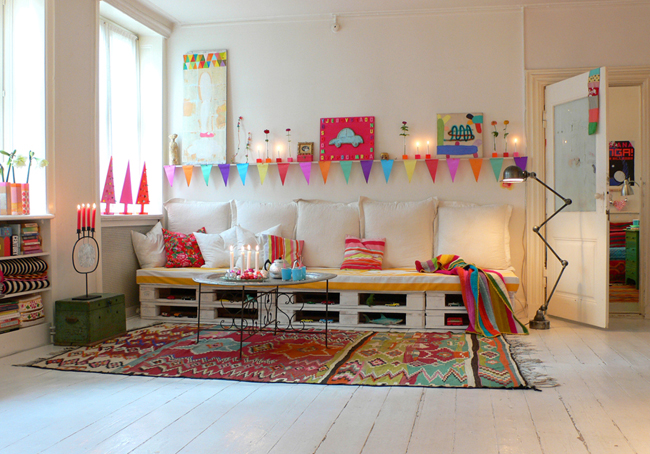 Pale Blue hues…

Sleek Modern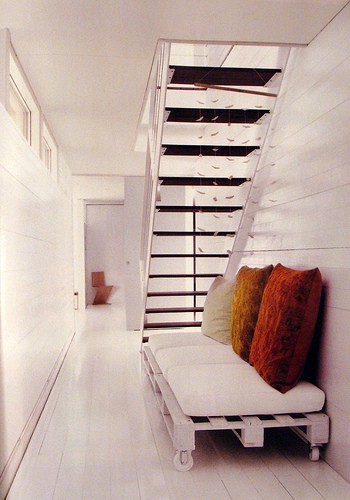 Happy Bohemian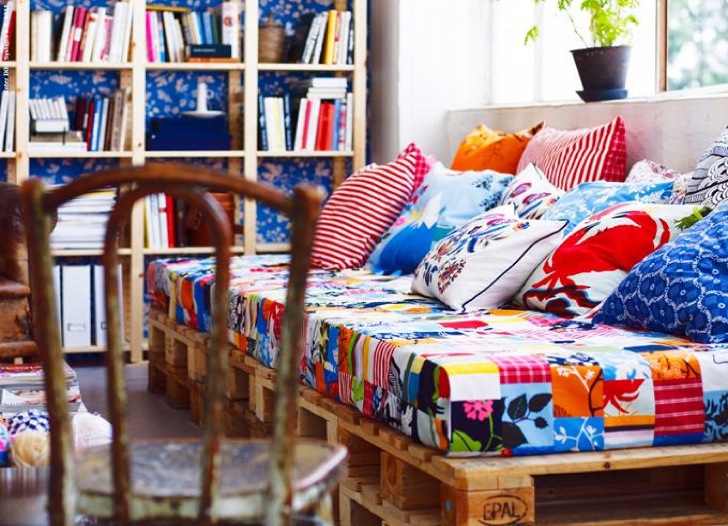 Casual Bohemian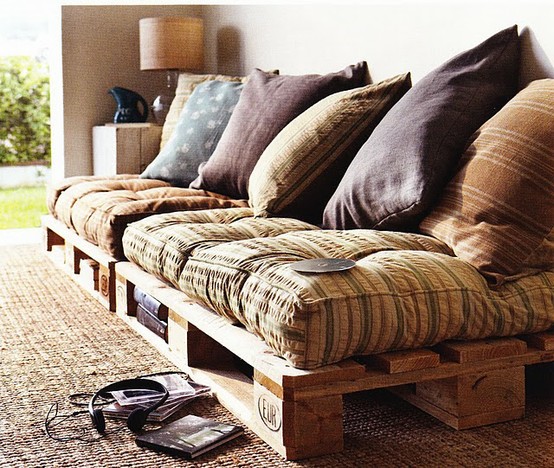 Romantic Country

Pale & Scandinavian

Cosy & Practical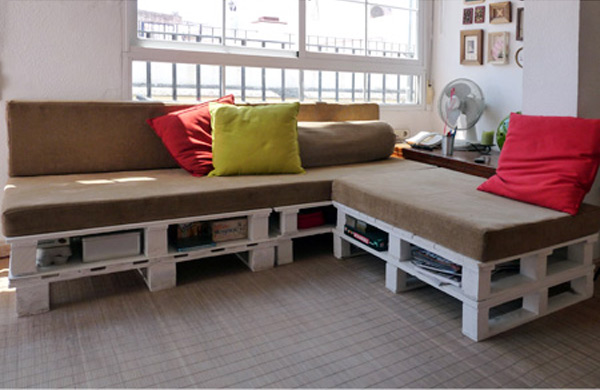 Chic & girly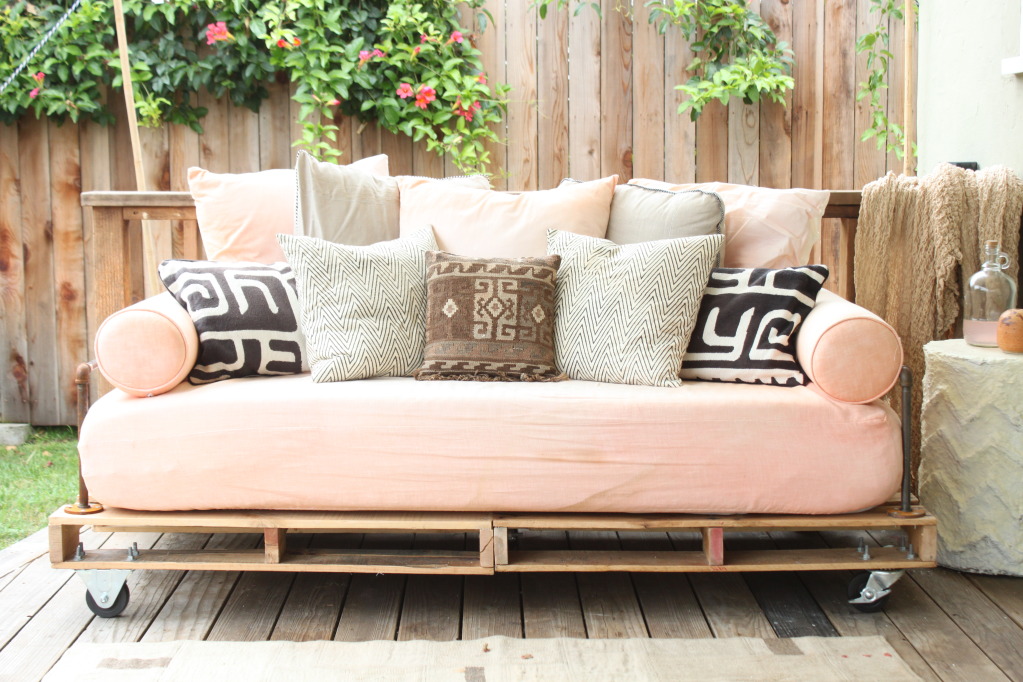 Boyish & Blue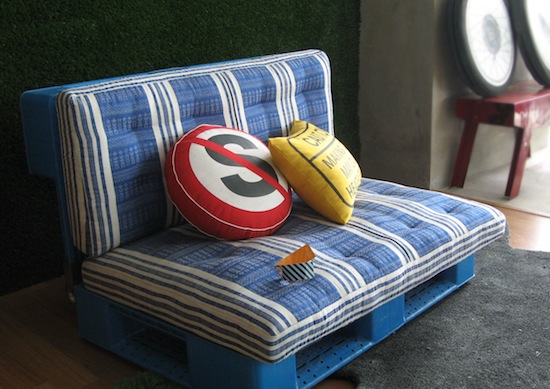 Plain & Graphic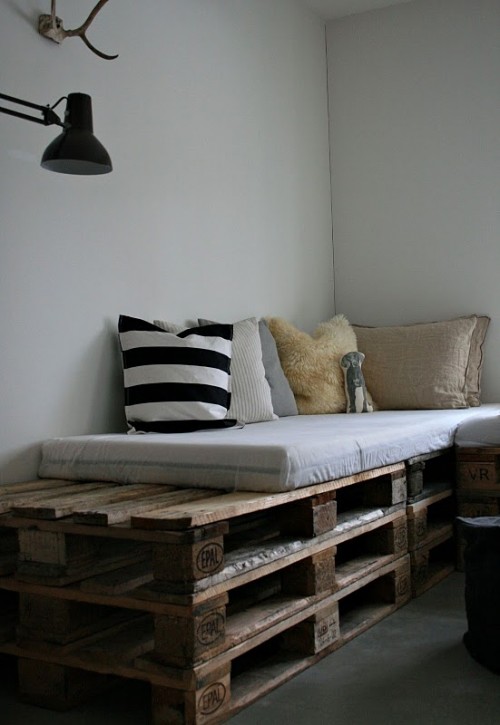 The Advanced one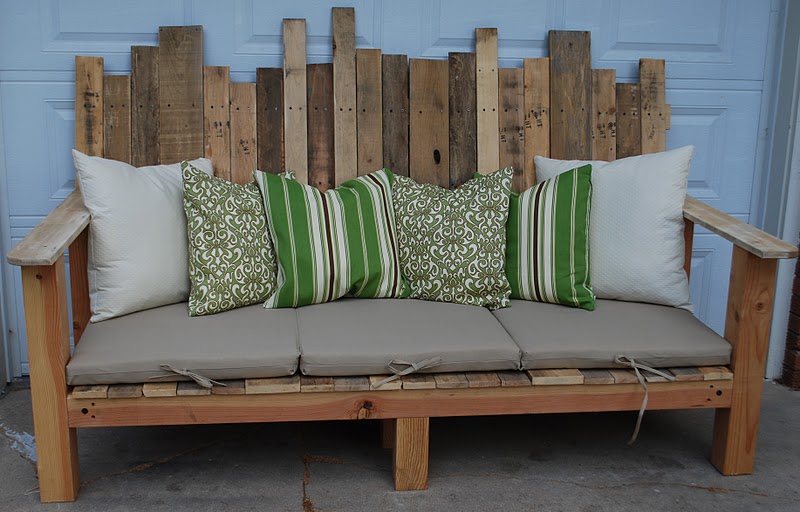 For a great step-by-step D.I.Y tutorial of this more "advanced" hack –
Click here!
Lastly….
The ScrapHacker Sofa Bed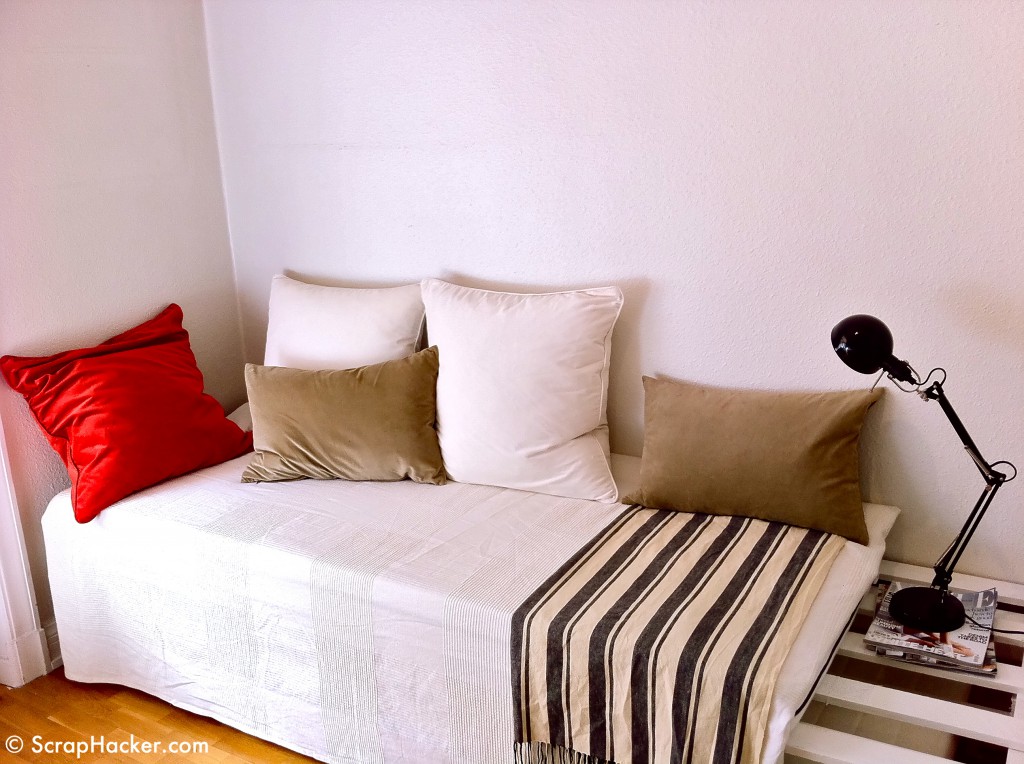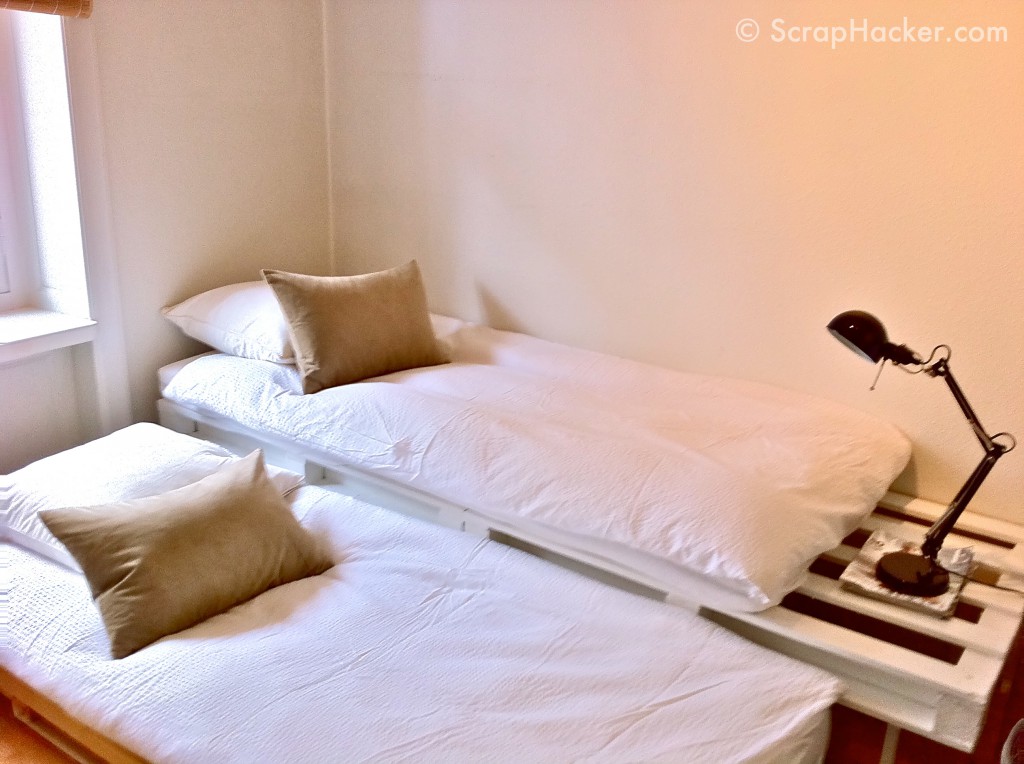 Oki – so there you go! What are you waiting for?!
– Get started on your own pallet sofa asap!
Photos:
Breezy Summer style:
www.seaseight.blogspot.com
Child Friendly Version:
www.sofarec.com
Pale Blue Hues:
www.seaseight.blogspot.com
Sleek Modern:
www.vi.sualize.us
Minimal:
www.seaseight.blogspot.com
Happy Bohemian:
www.inhabitat.com
Casual Bohemian:
www.pinterest.com
Romantic Country:
www.ashleyannphotography.com
Pale & Scandinavian:
www.naturalhomeandgarden.com
Cosy & Practical:
www.shelterness.com
Chic & Girly:
www.seaseight.blogspot.com
Boyish & Blue:
www.recyclart.org
Plain & Graphic:
www.shelterness.com
The advanced one:
Full tutorial @ www.bandbsnestinteriors.com
The Pallet Sofa Bunk Bed:
http://scraphacker.com/diy-sofa-bed/