D.I.Y Pallet Coffee Table – A 7-step Tutorial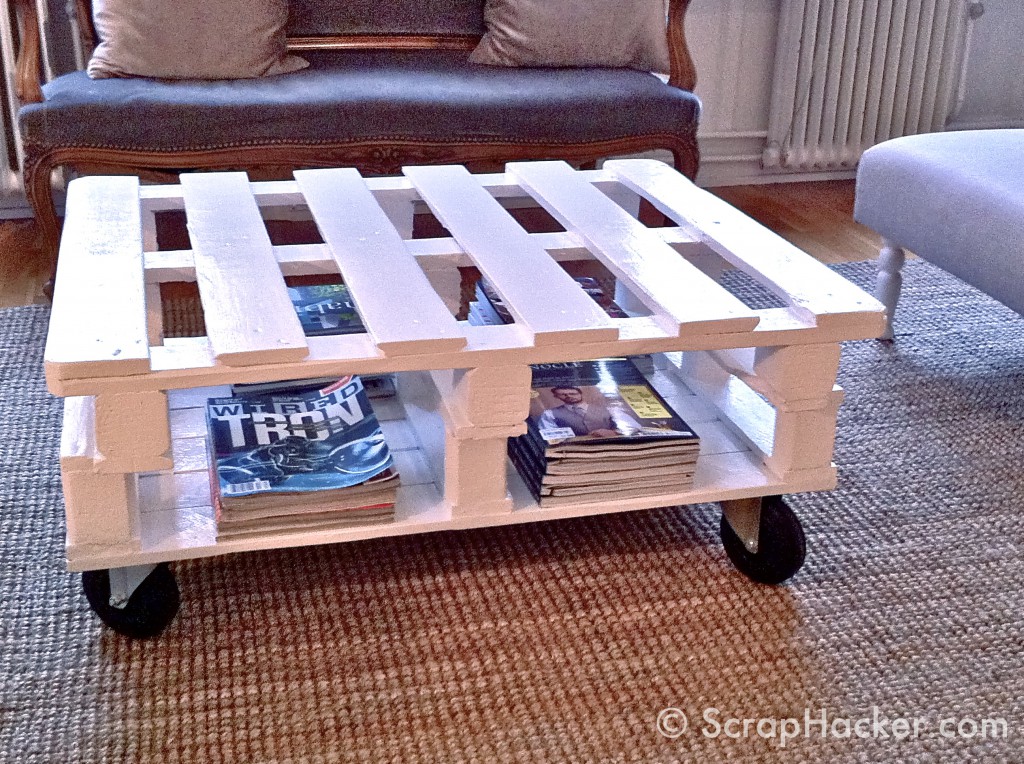 The first ScrapHack was a coffee table. Want one too? It´s an easy, no-fuss construction. If you find some good scrap – I´ll help with the hack – Just follow the pictures and see how I did it.
Step 1. Find Two Scrap Pallets
The ones I used didn´t really match in terms of size, but I kind of like that they´re odd! One was covered and one was the classic open" shape.
Step 2. Sanding!
Step 3. Filler!
Step 4. 2 become 1!
Step 5. Add some wheels!
Step 6. Paint Job!
Step 7. Enjoy!
The Coffee Table has lots of room for magazines! You might think i´m crazy for not filling the gaps – but I simply like the fact that you can see its origin.
A good idea though, is to have a big tray up your sleeve as one of those can come in handy for times you have guests that aren´t as used to your table as you´ll be…A bonus with this design is resting your feet on it is extremely ergonomic as  your heels fit/rest into the gaps! That fact also means you can also use your feet to move the table around – having never imagined that would be something I appreciated, I now think I would have a hard time adjusting to having a static, hard coffee table again!