Step up your game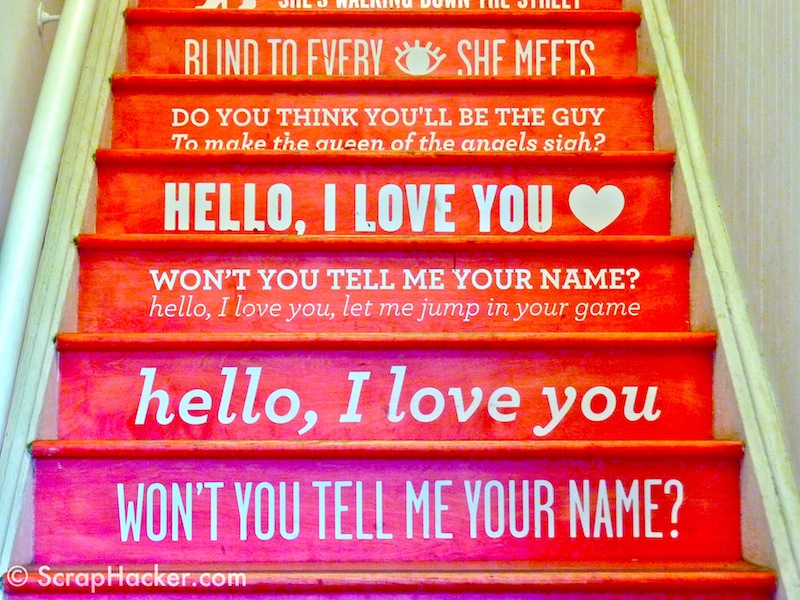 This idea has great D.I.Y potential should you be so lucky to have a home with some kind of stairway…Climbing stairs is often a bore…Could flirty, encouraging words make it less boring? Concept store Opening Ceremony gives the latter strategy a try, and has clad a crimson red stairway with flirty opening lines, making climbing stairs effortless and fun. Bold color and bold words make a great combo – who could resist the temptation of stepping inside?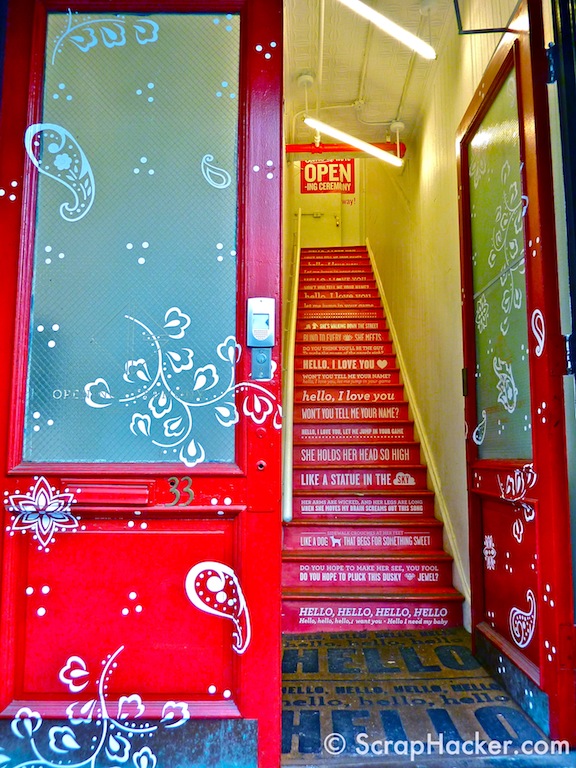 Sprawling florals, reminiscent of those of Hawaiian shirts, stretch across the bright red doors…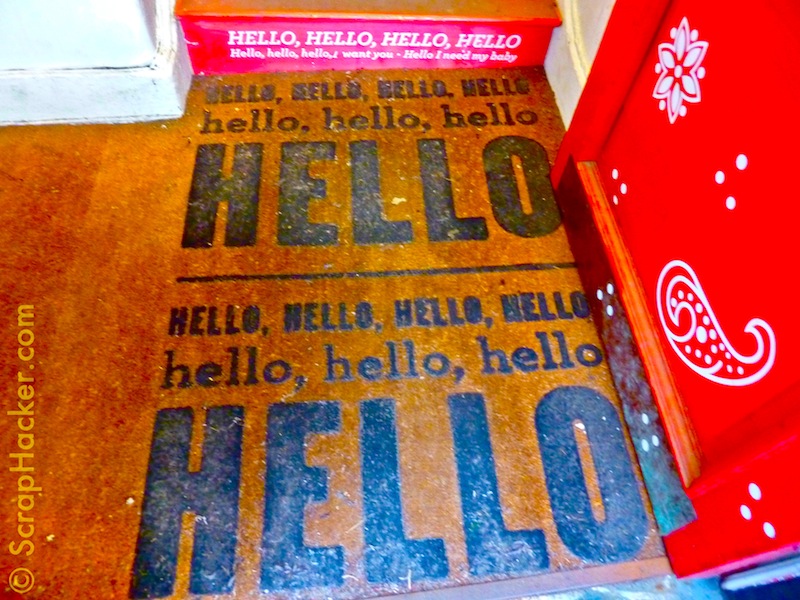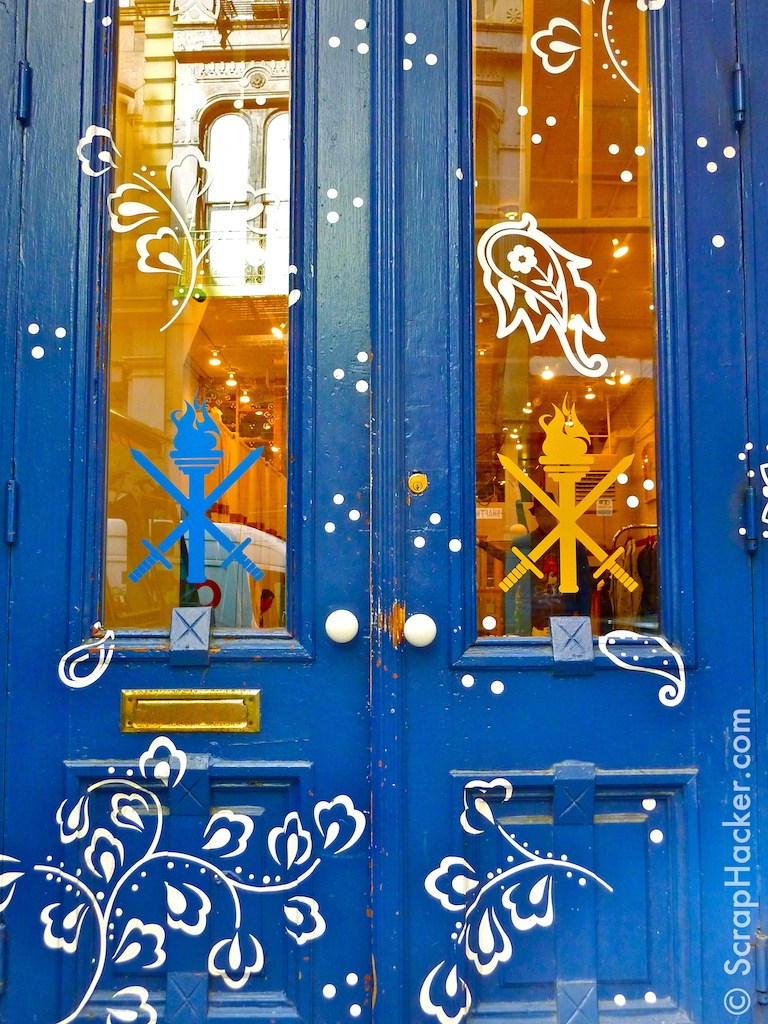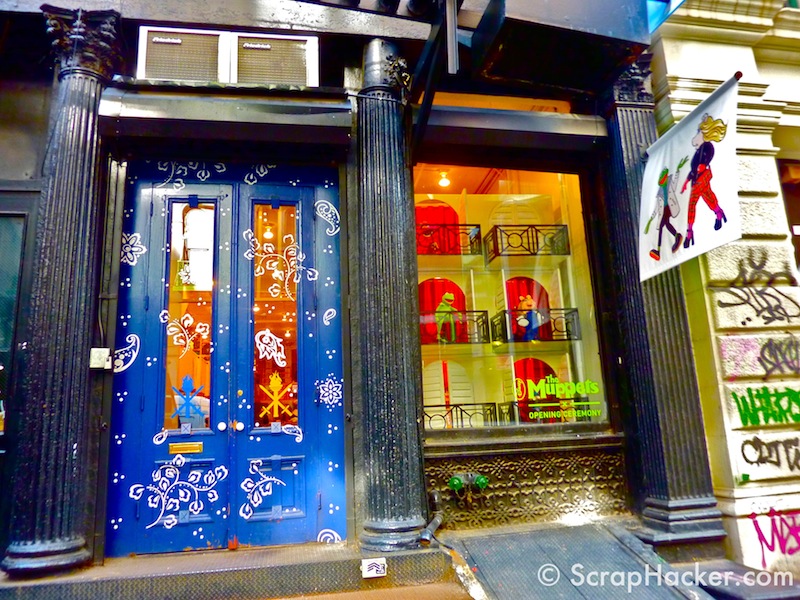 Opening Ceremony masterminds…
Humberto Leon and Carol Lim. Read a great Opening Ceremony story in NYMag – Read here.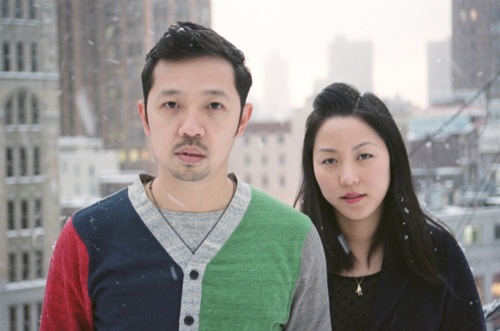 Interior Design snaps @ Opening Ceremony
Well inside, Opening Ceremony features tons of inspirational decor ideas…As if that weren´t enough, the brand boasts amazing innovation skills, and launches great collaborations and projects on a regular basis. Visit the Opening Ceremony Website for the latest news….
"Opening Ceremony is a multifaceted environment comprised of retail spaces, showroom, and gallery that establishes a new international creative forum in downtown Manhattan. Opening Ceremony brings together emerging American talent with both young and established designers and artists from abroad."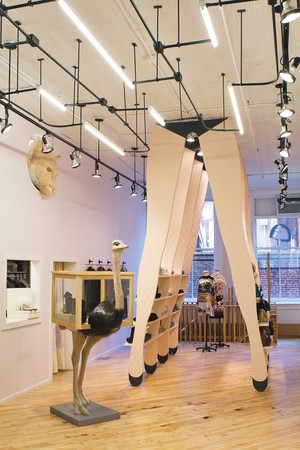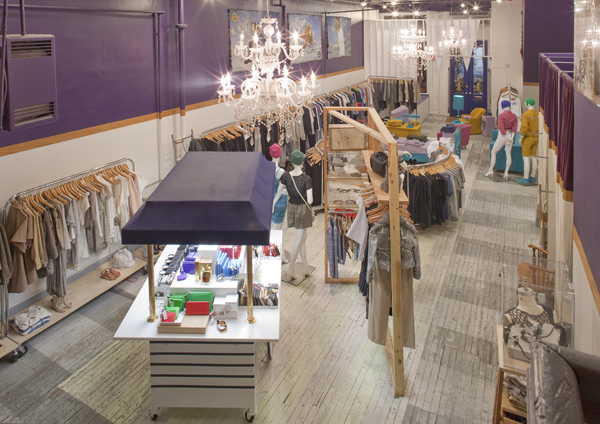 pics: Leon&Lim/www.porhomme.com
Interior snaps: www.openingceremony.us & www.societeperrier.com
Visit Opening Ceremony @ 35, Howard Street, NYC