Blind(-s) Patriotism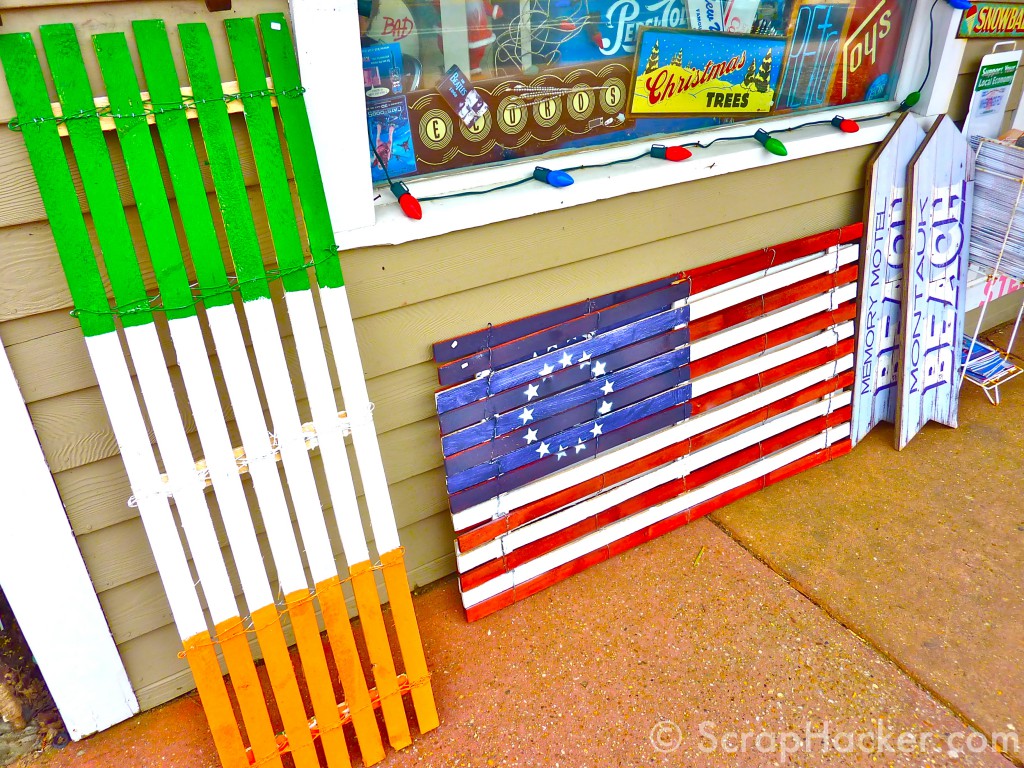 During my last visit to Montauk (which is situated at the eastern tip of Long Island, outside NYC) I spotted some cool flags outside a giftshop on MainStreet (next to Shagwong restaurant)…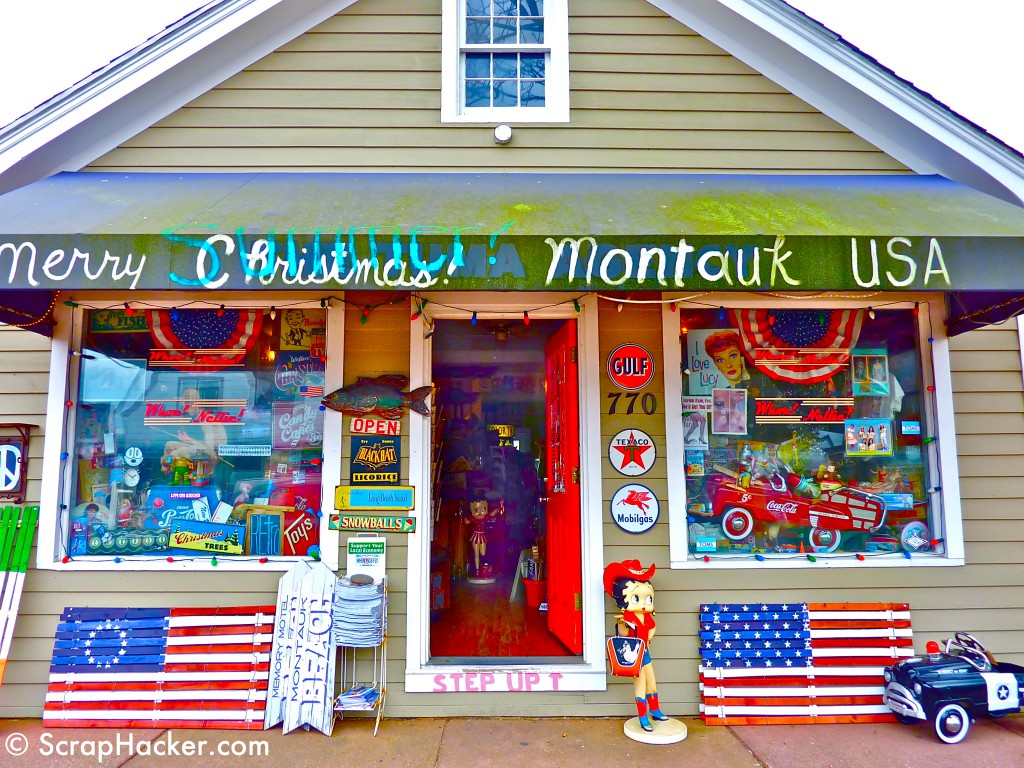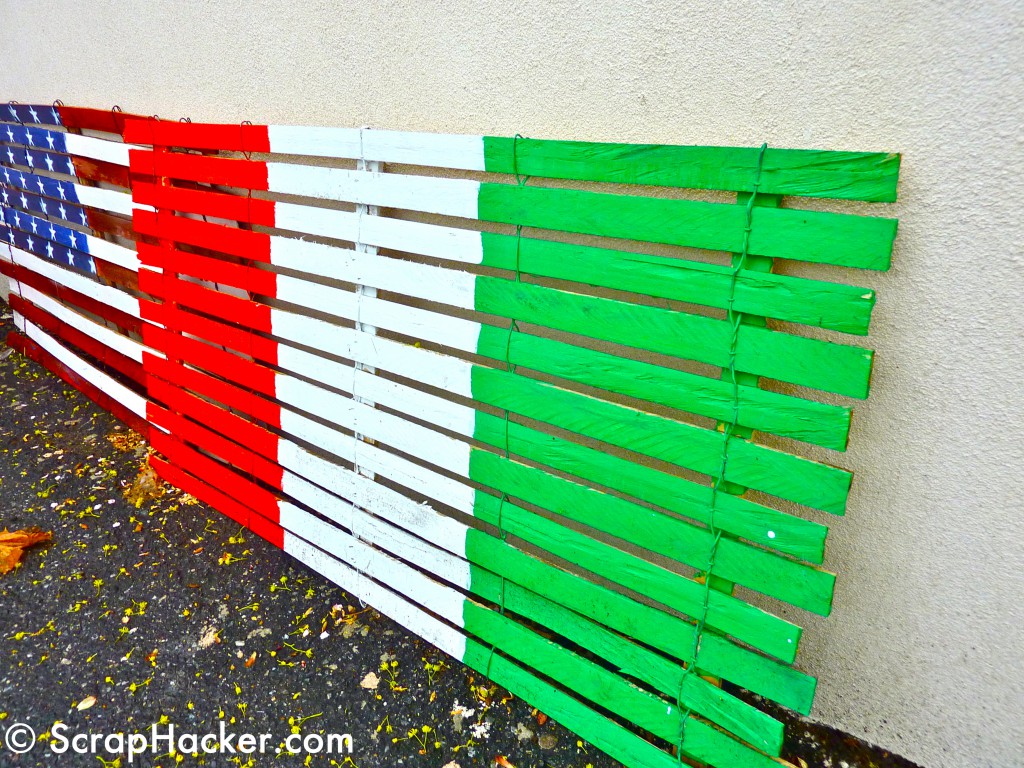 The shape reminded me of wood blinds (i don´t think they are made out of old blinds although they looked like they could be!) – so the flags made me think of a easy scraphack! The idea I got was to upcycle parts of broken/discarded blinds like the ones featured below…As you all know, it takes just a  few actual broken pieces to break the function of an entire blind, hence there´s room for some clever upcycling!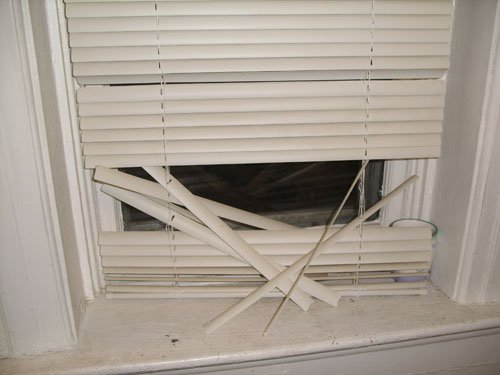 Studying the photos above you can see that what you need for the Blinds-to-flag Hack is the following:
The Blinds-to-Flag ScrapHack!
Old wooden blinds Paint & brushes 3 pieces of scrap wood/flag (to serve as mid-section and end support, pieces should be the same as the height of the flag). A staple gun (maybe, some additional wire for support)
Well, that´s the idea, so get in touch with your patriotic side and start hacking!
To visit the Montauk giftshop, head to: