Mixtapes revisited
Remember these? Back in the days, cassette tapes were the epitome of pop culture, the heart beat of the Walkman era. Then came the advent of sharp and shiny Compact Discs, and these analog ancestors were tossed into landfills or dark corners of the attics of the world.  Today, multiple media generations later, these great-great-grandparents of MP3 and of iTunes seem to have no place what so ever in the world. However, some sharp ScrapCyclers out there have come up with innovative re-use of this pop cultural icon, making a sliver of the analog heritage live on in the era of digital, take a look at these great DIY ideas involving any number from 1 to 7200 cassette tapes…
House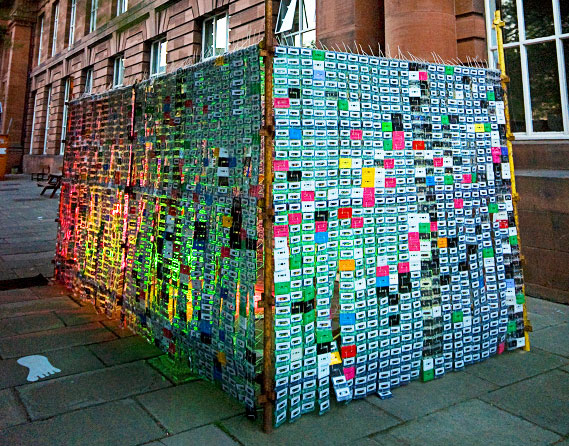 Emmett McNamara a student of the Edinburgh College Of Art made TapeHouse in 2010, using no less than 7200 cassette tapes organized by organized and arranged according to color and even to some extent by genre, read full story over at InHabitat.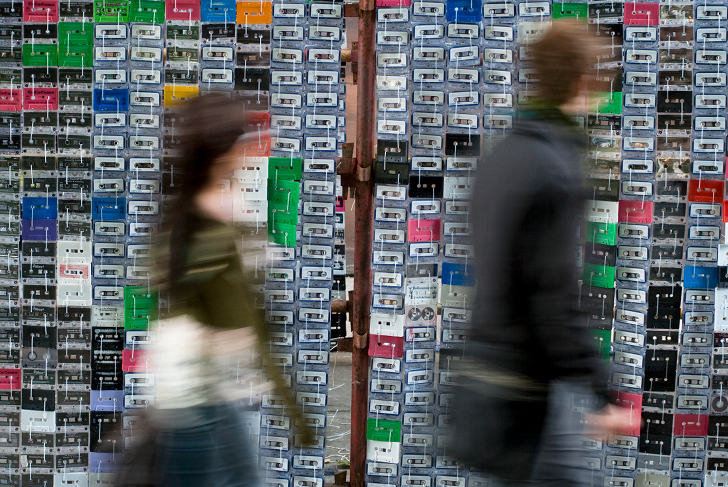 Chairs
Simply adding a "woven" cassette seat or back to a chair frame makes an instant statement. Looks can be varied depending on coloring of the cassettes and the shape of the chair frame. I´m thinking spray-painting a cassette chair in a monochrome color would look great too.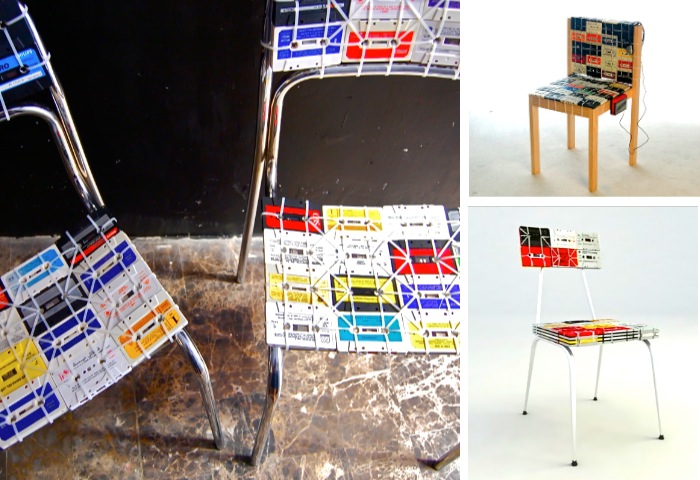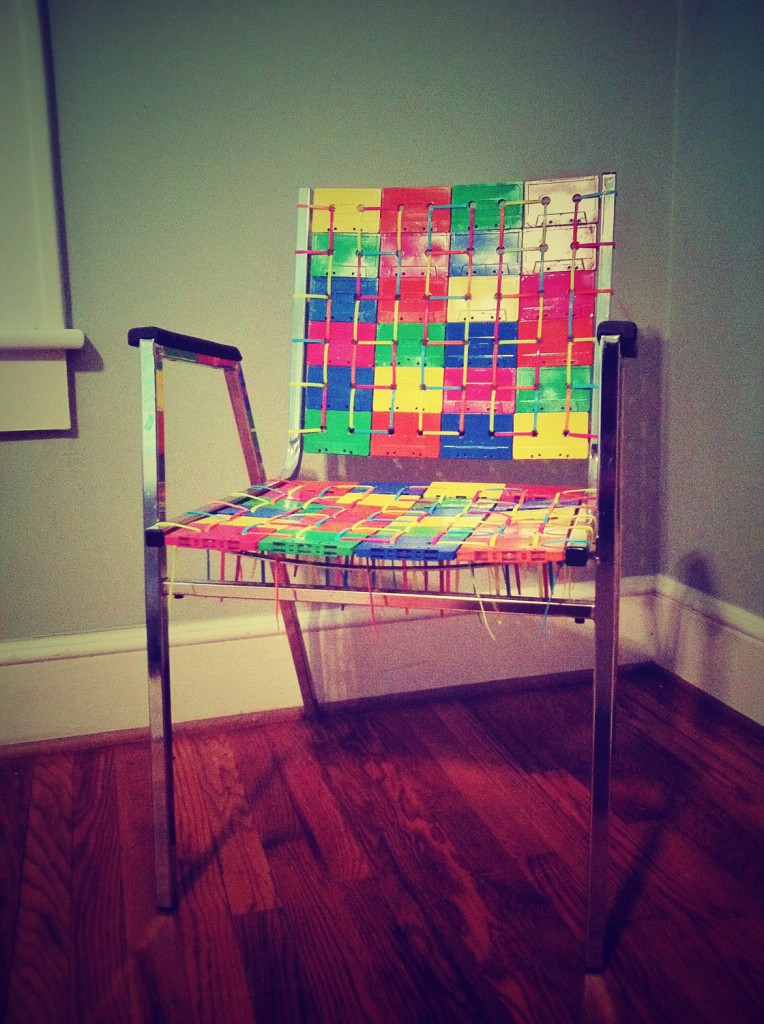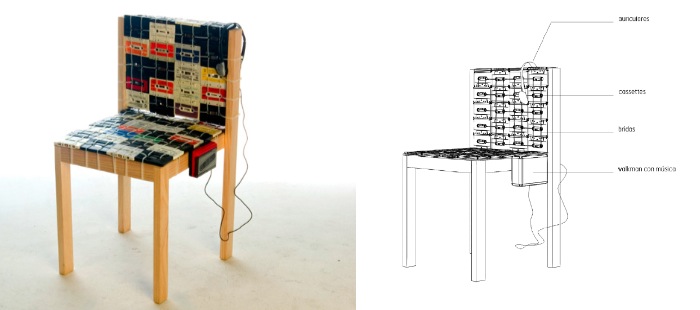 A common technique applied is a kind of weaving, where cassettes are laced together by what to me seems to be plastic
White Cable Ties – like these ones from Amazon.

Purse
DIY tutorial for the Cassette Tape Purse available here

Mirror
A round mirror, a bunch of cassette tapes, some spray paint and some glue could score you a DIY look-a-like to this mirror from  Umbra, spotted at ElleDecor made from 35 chrome-plated vintage tapes lining a round mirror
Lamps
The same type jointing technique is used when making these lamp cubes. Looks can be varied in a great many ways. You´ll need 36 tapes to make a cube like this one: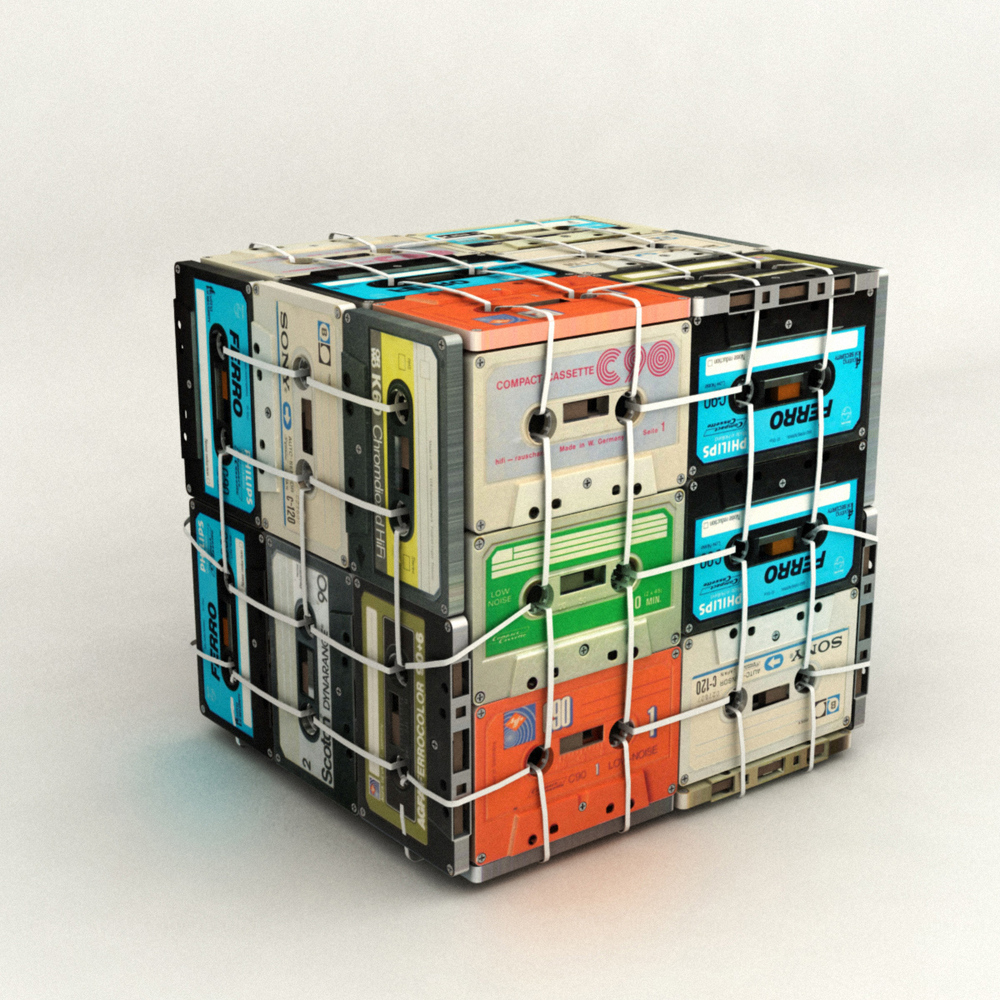 Chandelier
DIY tutorial on a cassette tape chandelier available here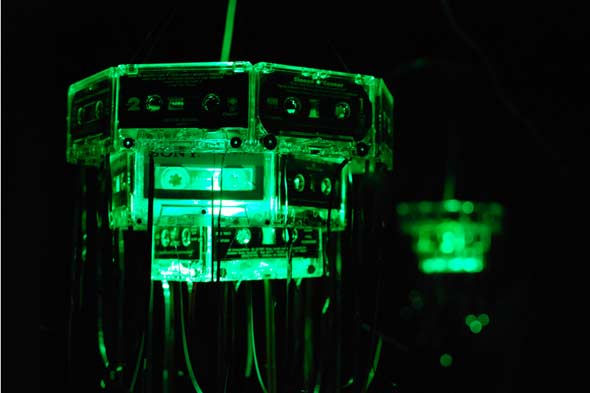 Wallet
Re-using an old cassette to make a wallet is a crafty trick that has gained some success. A great tutorial is available here
Notebook
Tape Dispenser
Idea from this UK-based company.
Pencil Holder
A few cassettes and some glue will score you a pencil holder, this one is from this Etsy shop.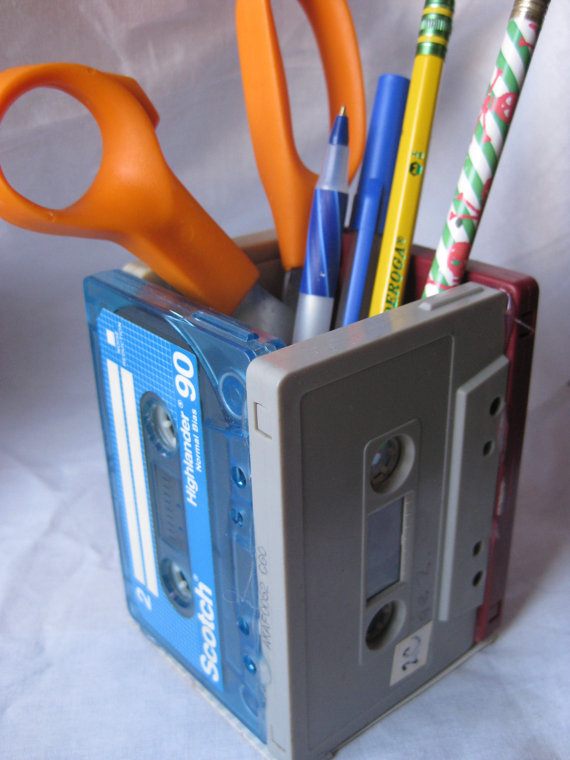 Room dividers
Close to 1000 cassettes were used in creeating this room divider/cupboard. It shows the effect of using cassettes as wall cladding.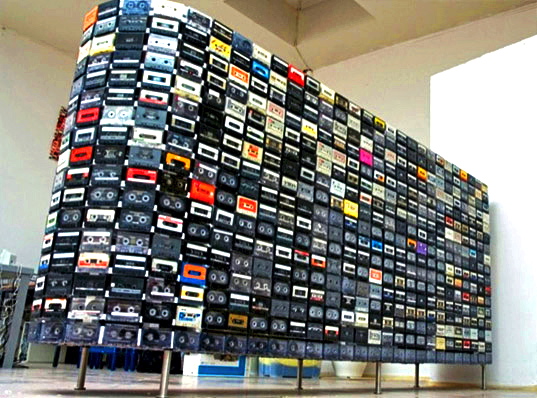 Got more cassette tape hack ideas & examples? Do comment & link below!
Pics came from here:
Cassette Tapes:
Gizmodo.com
Cassette Tape House:
InHabitat.com
Cassette Tape Chairs:
Recyclart.org
;
HobbitHoleCreative Etsy Shop
;
ElleDecor
Cassette Tape Mirror:
ElleDecor
Cassette Tape Purse:
SierraClub.org
Cassette Lamps –
CubeMe.com
Cassette Tape Wallet:
InHabitat.com
;
Environmentteam.com
Cassette Tape Notebook:
SomaVenus Etsy Shop
Cassette Tape Tape Dispenser:
J-Me Designs
Cassette Tape Pencil Holder:
SquareSpinster Etsy Shop
Cassette Tape room divider:
Toxel.com