Mish Mesh MashUp
These clever & cool ScrapHacked sidetables -mesh cages filled with books and topped with a simple wooden top slabs- were spotted at my fav ´idea haunt´ Michelberger Hotel of Berlin. The hack shows a great was to make use of old books in this iPad-era (another take on this was featured in the previous post Bench of Thought)
I couldn´t help but think I had seen the type of welded mesh structure before, that it was a standardized piece of some sort…yet, I wasn´t really sure what they were called…Some intense googling solved the puzzle: they´re called ´gabions´!  They´re a "building block" made of galvanized wire that´s used to create retaining walls by stacking them on top of each another…
This is a Gabion…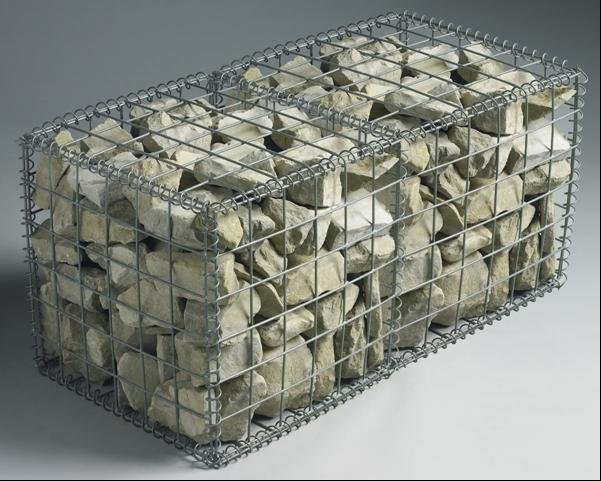 Other uses in civil engineering are using gabions to stabilize shorelines or slopes against erosion as well as serving military purposes (as they, when empty, can be carried relatively conveniently and then on site of use in the field can be filled with soil and rocks to form an effective fortification wall around field gunners.
In The Michelberger…The gabions have gotten yet another function to its list of possible usages…They have been used throughout the lobby space to create a multifunctional dividing structure that simultaneously adds private "sections" as well as a sculptural and quirky cool statement….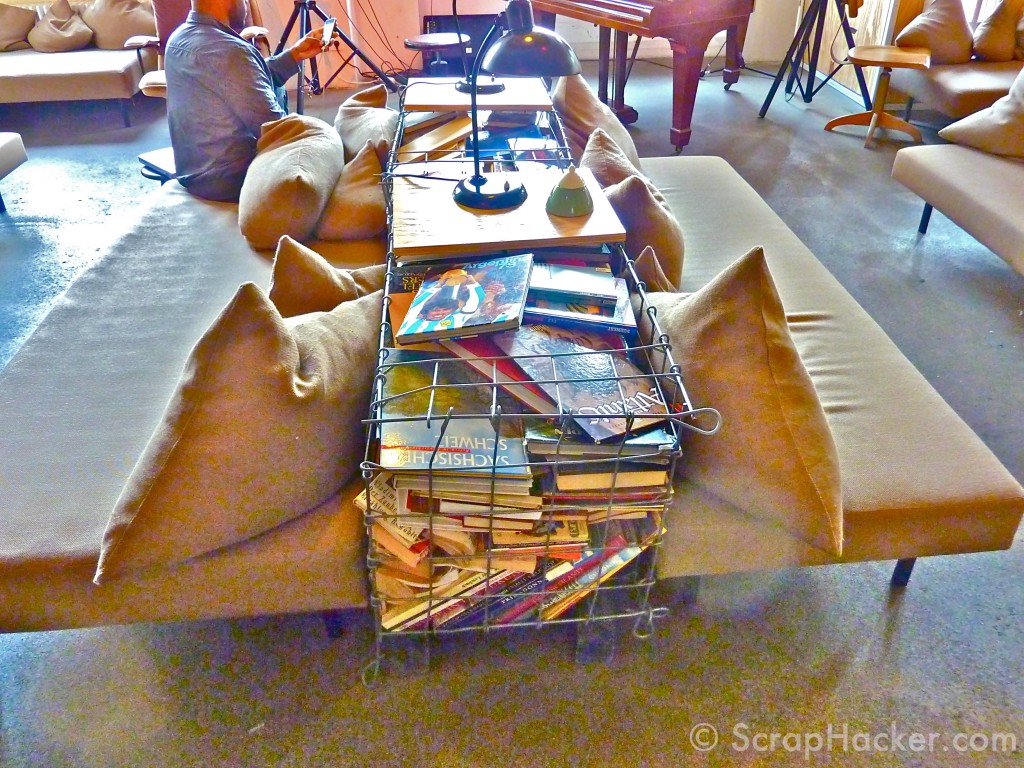 Study the picture below to see how the gabions are put to use…Like the quirky pendants in the photo? Check out my previous posts Mad Mag Lamp and Fringed Lamp for further D.I.Y inspiration from The Michelberger.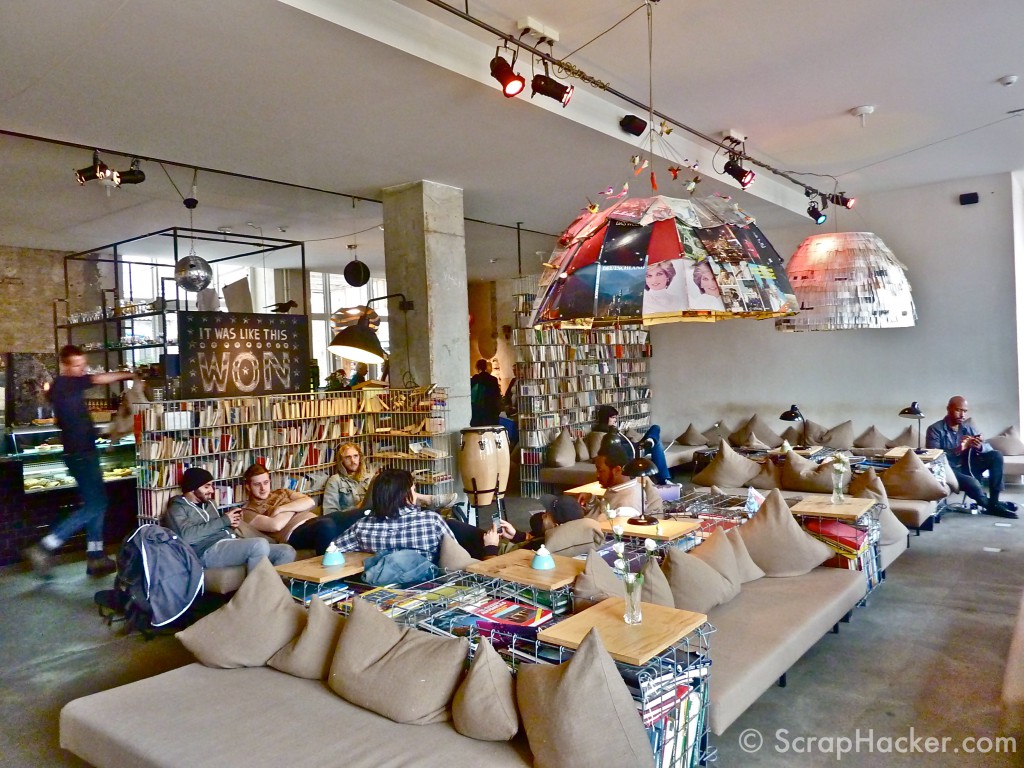 If you´re not to keen on the scrappy look, you could always go for a sleeker version and use logs as gabion filling instead!
N.Y based Garden Designer Rebecca Cole has designed these great optional looks:
Visit The Michelberger Hotel, Berlin
Online @ www.michelberger.com