D.I.Y Fringed Pendant Lamp
Michelberger Hotel in Berlin is a ScrapHacker´s haven, mecca – Wonderland…Ingenuity, style and humor are all important components in the eclectic and lovely Scrappy Chic Decor – needless to say – I´m a big fan! Lighting and fixtures are all special and original, and all hacked, in one way of the other. I´ll feed you all the inspiration nuggets individually, and in detail, to get you practically inspired for some D.I.Y action:
Fringed Bar Pendants
The fringed pendants speak for themselves. The fringes are made of magazine shreds which are glued to the inner lining of the pendant. The effect is a more intimate lighting as the lit scope of light is narrowed down, making the bar the focal point.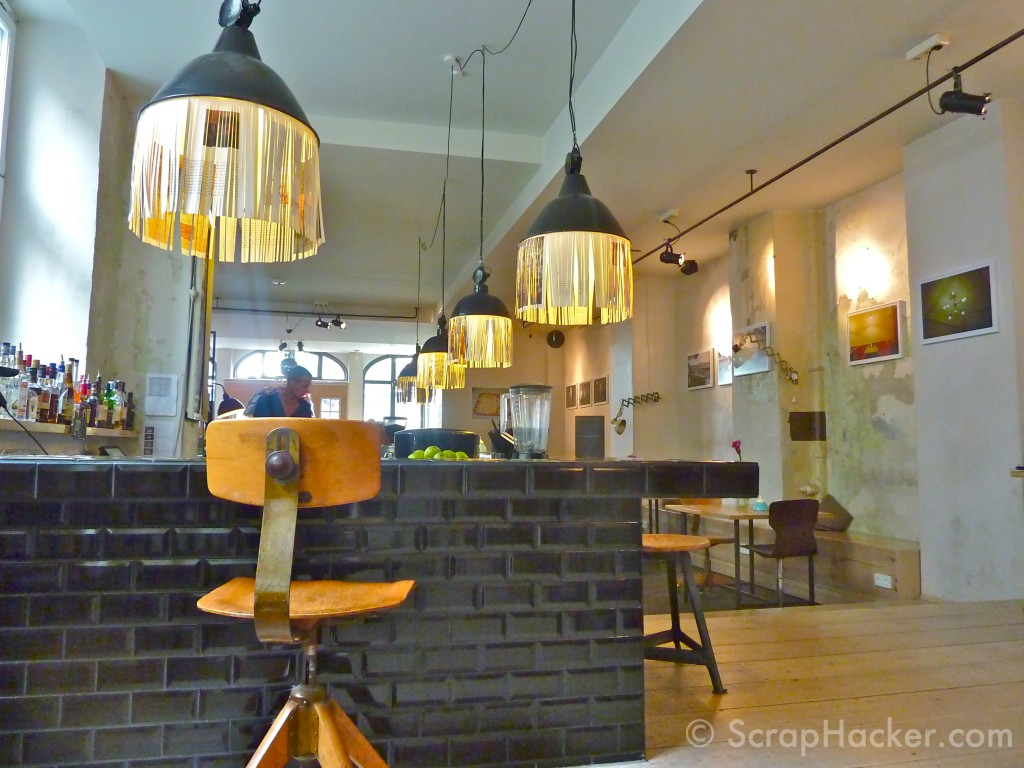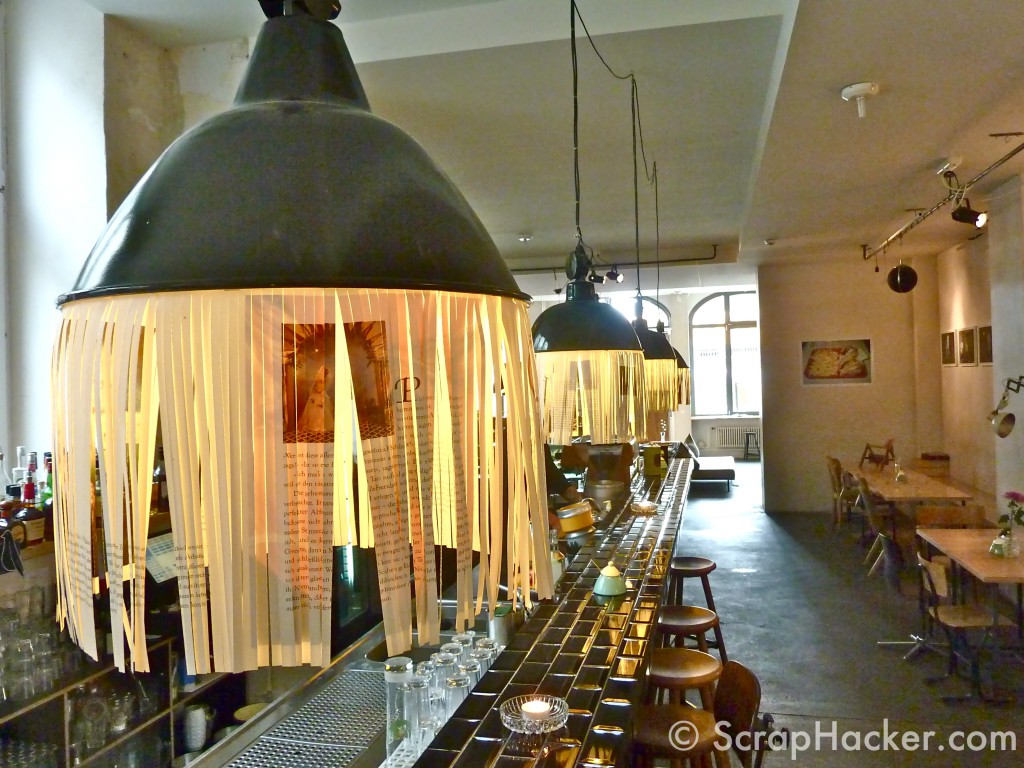 What you need for the Michelberger Pendant D.I.Y:
A pair of scissors or a document shredder
Some old mags´
Some adhesive – Scotch is probably most practical!
A pendant lamp, IKEA´s pendant FOTO (featured below) is a good match if you´re looking for the same style. IKEA´s Foto exists in 3 sizes (25cm/38cm/50cm in diameter) and 3 colors (ivory, black and brushed steel)- so you´re free to create after your own style…
The Hack is pretty Straight forward from there – Best of Luck!
ps. Ensure there´s an appropriate distance between the light bulb and the paper shreds! ds.
Visit the Michelberger Hotel online @
www.michelbergerhotel.com
(great web design there…) In the real world @
Warschauer Straße 39
(U-bahn: Warchauer Strasse)