Match made in Heaven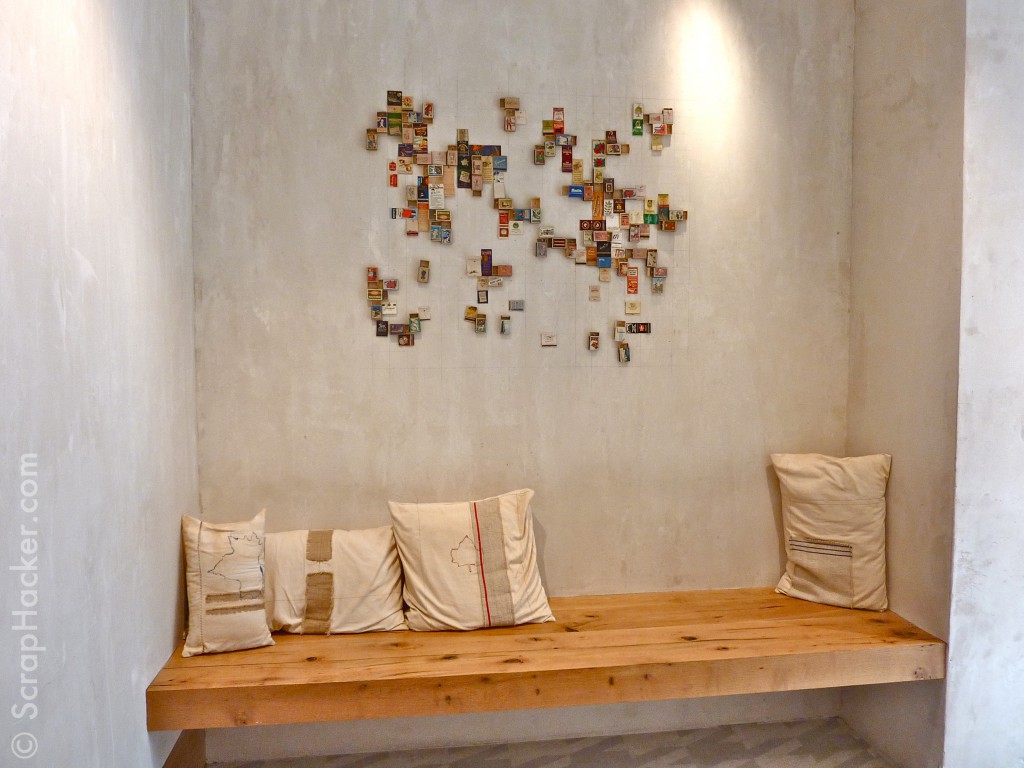 A lovely matchbox wall sculpture caught my eye outside of the changing cabins at Anthropologie London Regent Street store!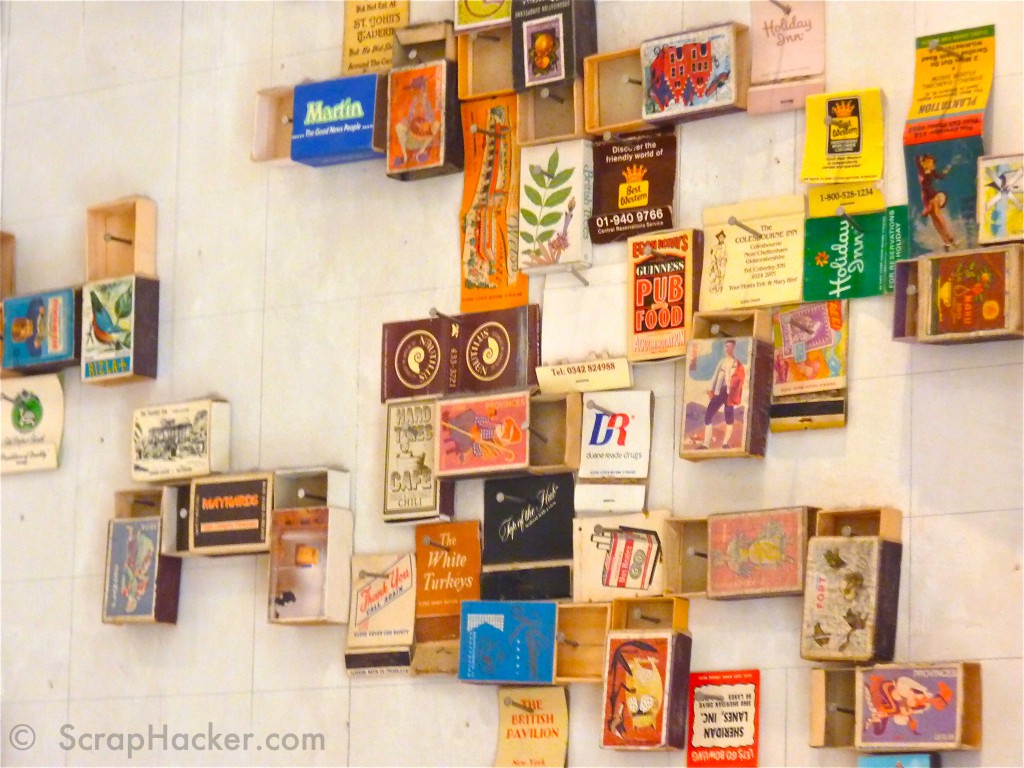 The hack is straightforward – vintage matchboxes were fastened onto the wall and along a grid of penciled lines that were left visible. The effect is a floating, 3D sculpture rich with meaning, association and stories!
This wall sculpture is a great way to breathe life into any collection of gadgets that would otherwise reside in a box somewhere!
What you need for the matchbox wall sculpture D.I.Y:
1. A collection of cool matchboxes!
2. A pencil
3. A ruler
3. Some adhesive!
Good Luck!