Mad Mag Lamp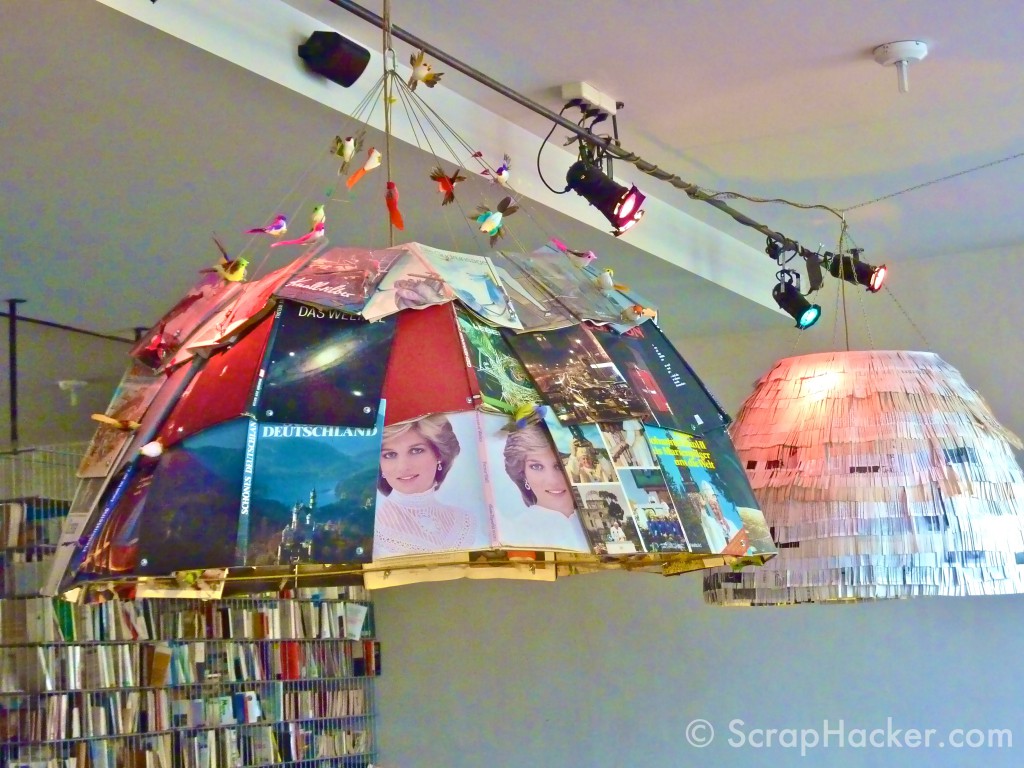 This is yet another example of the abundance of brilliant ideas @ the Michelberger Hotel in Berlin. A steel wire frame has been covered in old book and magazine covers. Strings have been added afterwords, and small colorful colibri reside on top of it.
You can D.I.Y by stripping an old lamp shade or by finding naked frames in a secondhand store. As magazines feature a great variety of pictures and colors this idea is easy to customize into something very unique and very you! In this era of E-books – it feels better to put old books to use than to throw them out – don´t you think?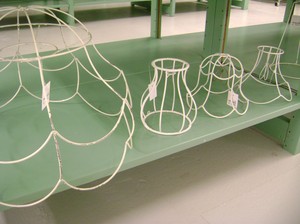 The document shredder was put to good use in the creation of this marvelous layered fringed lamp!
As you can see, the Michelberger features tons of great decor ideas…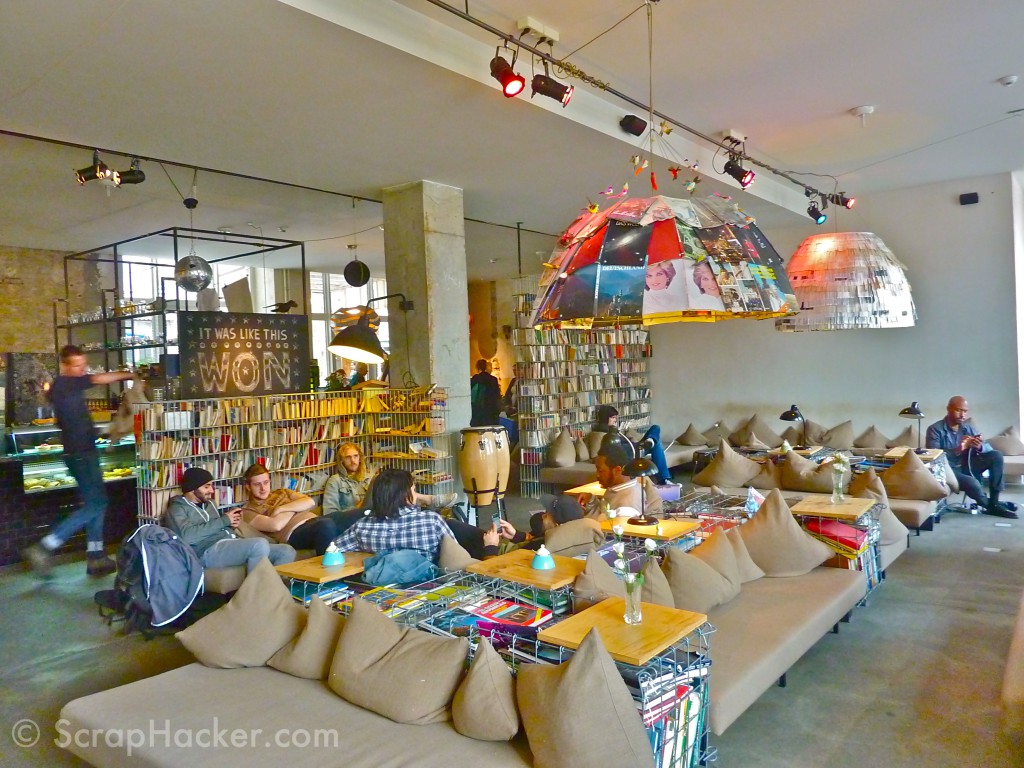 Something in the same style:
The beautiful blog "Under the Sycamore" with magnificent photos by talented Ashley featured a great tutorial of a similar looking hack, but she opted for keeping the wire frame naked. Ashley features tons of great, simple hacks on her blog – Go to her D.I.Y lamp tute here.