Logs of Love from Doha Chebib
Doha Chebib is the designer behind these glorious Log Bowls which she designed for CABIN, a design exhibition by Canadian creative studio Motherbrand that explored Canadian symbols and myths. Chebib is part of the fab Loyal Loot Collective, alongside Carmen Douville, Dara Huminski and Anna Thomas. The collective is Canada based (Edmonton, Alberta) and met while studying at Alberta University. Each group member has a different practical approach. The vision however, is unisonal: "to create objects that will endure and be loved".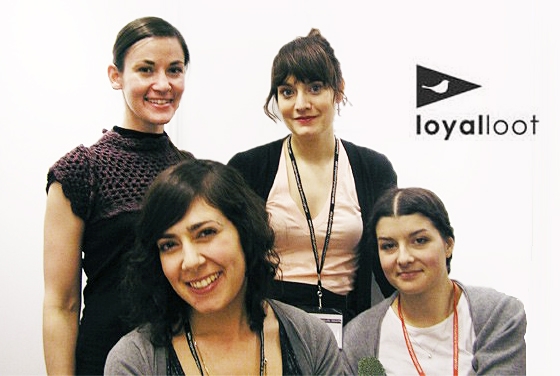 From Left to Right: Anna Thomas, Doha Chebib, Carmen Douville and Dara Huminski.
The Log Bowls are log cut-offs, in varying heights and a 2-10 inch diameter. The cut-offs have been hollowed out and then gotten a high gloss acrylic paint inside cover in a great range of warm hues. The outer lining of bark has been kept intact, creating a eye-popping contrast effect. You can snap up a bowl of your own via The DesignGiftShop.com.
Visit The Loyal Loot Collective online: www.loyalloot.com
Photos courtesy of www.loyalloot.com