Hue-moristic inspiration
For the record…This is not really a ScrapHack, but…this idea has great scraphack potential! This is the Gradient table by Paul Loebach (produced by Areaware). These are Loebachs own words describing his creation:
Inspired by the contrast of rough construction techniques and the soft beauty of graduating hues of color, the gradient table uses four shades of blue to create an ascent of saturation from floor to the table top.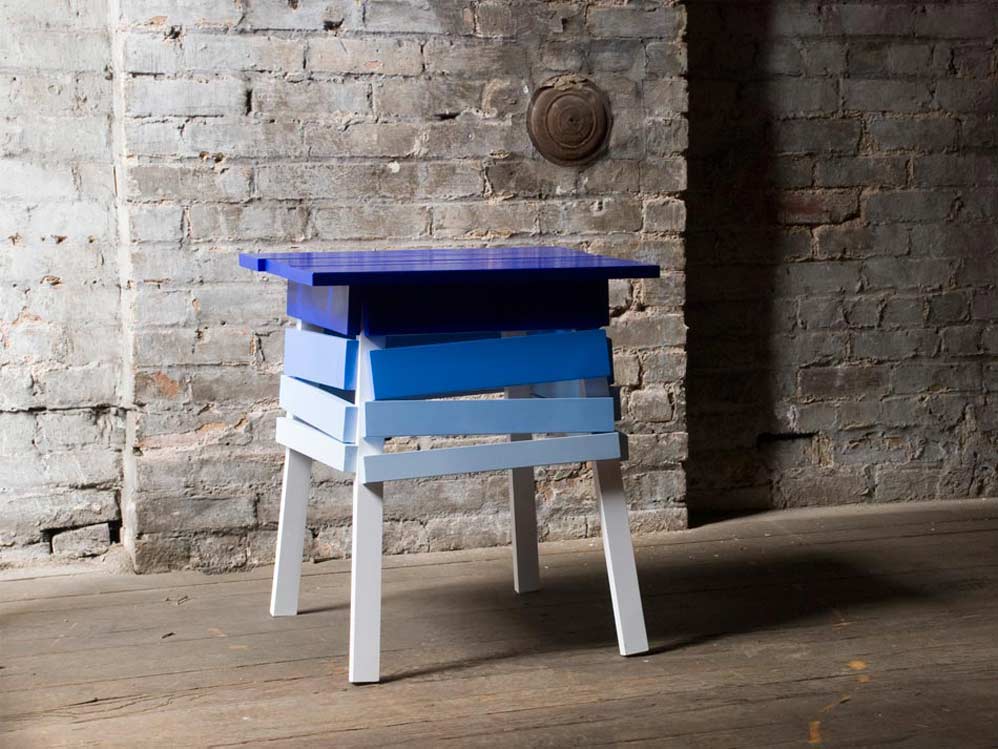 I find the idea of using multiple hues really appealing, the "scrappy" look of the table is really promising – hopefully some of you out there can reinterpret Loebachs idea into your own unique ScrapHacked creations!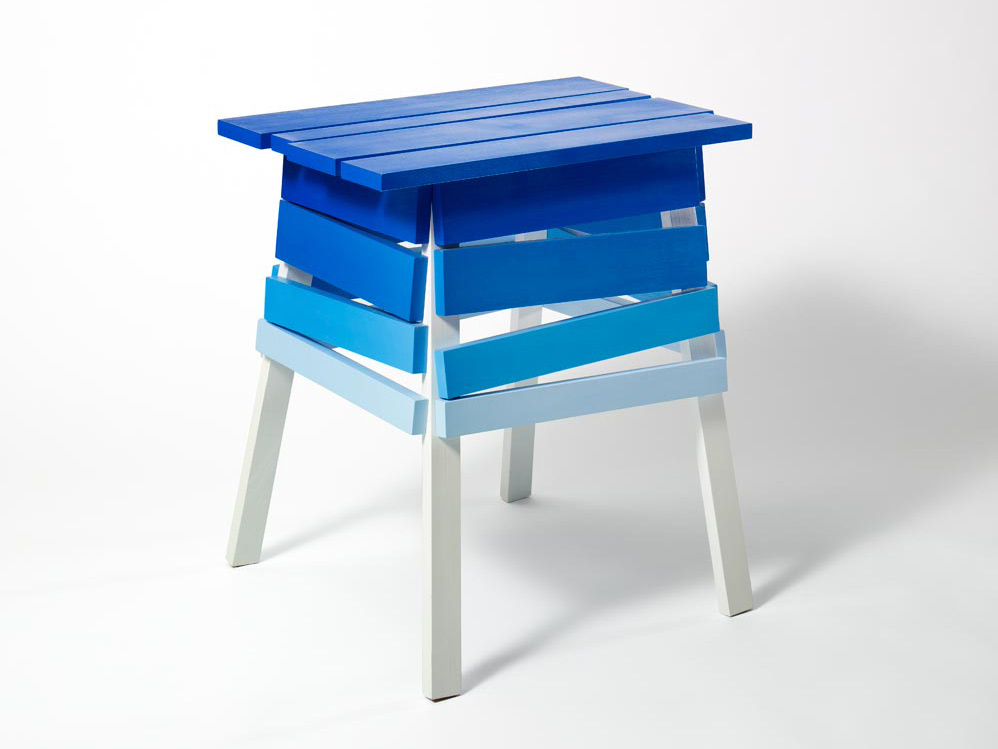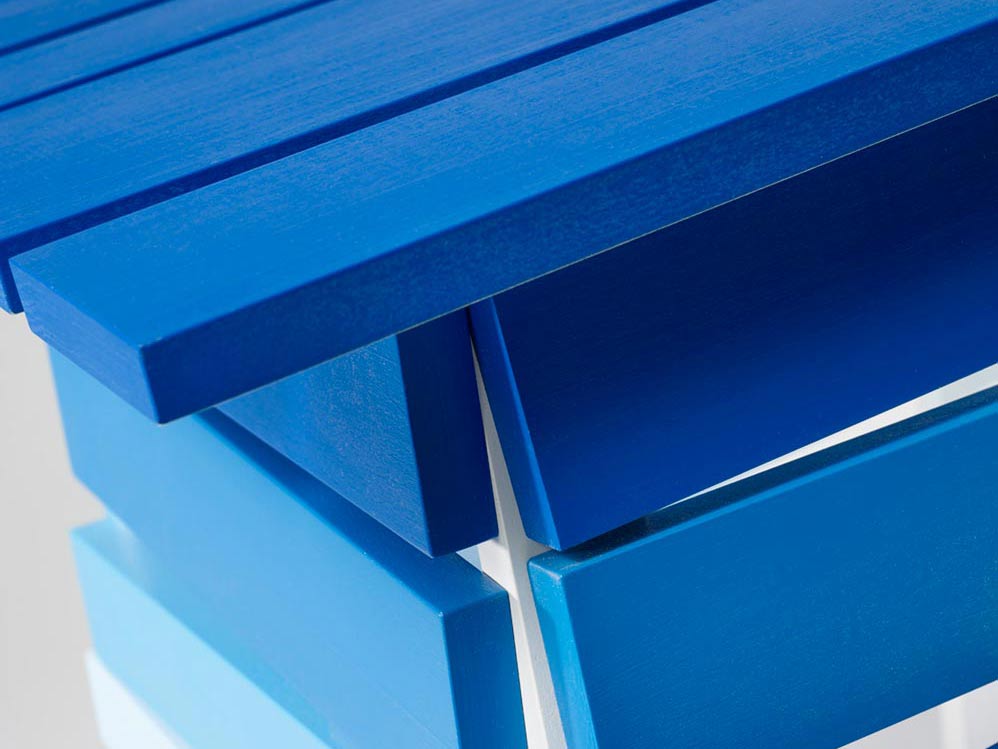 All photos from www.paulloebach.com