New life for ladders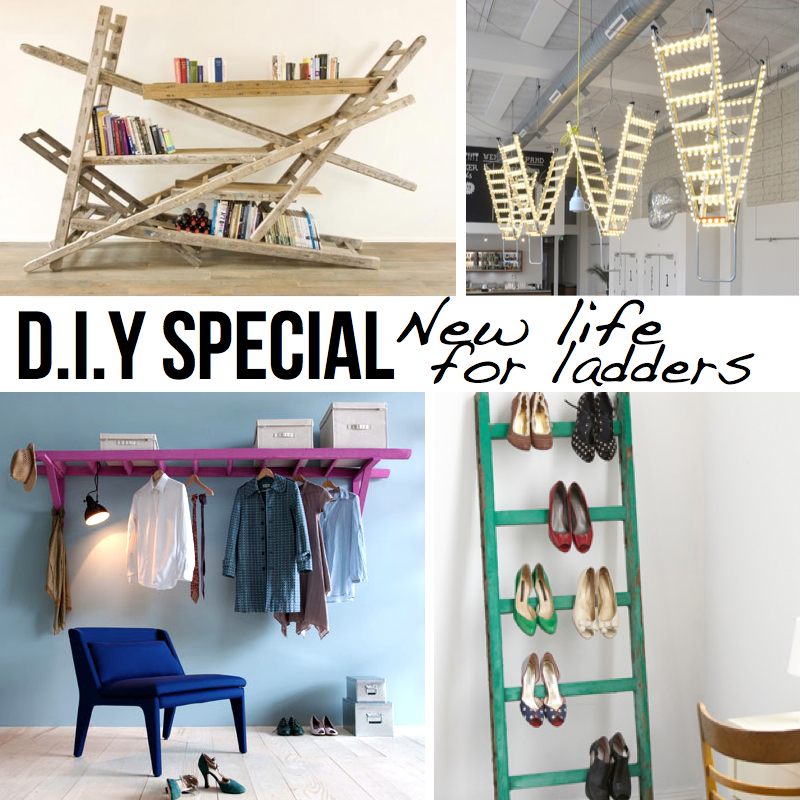 Ladders are versatile structures that can be tweaked into pretty much anything…Suspend them from the ceiling, hang them on the wall or let them stand naturally tall…then add a pinch of creativity to score amazing new functionality and style in an instant! Here's a selection of 10+ hacky ideas to get those DIY juices flowing…Enjoy!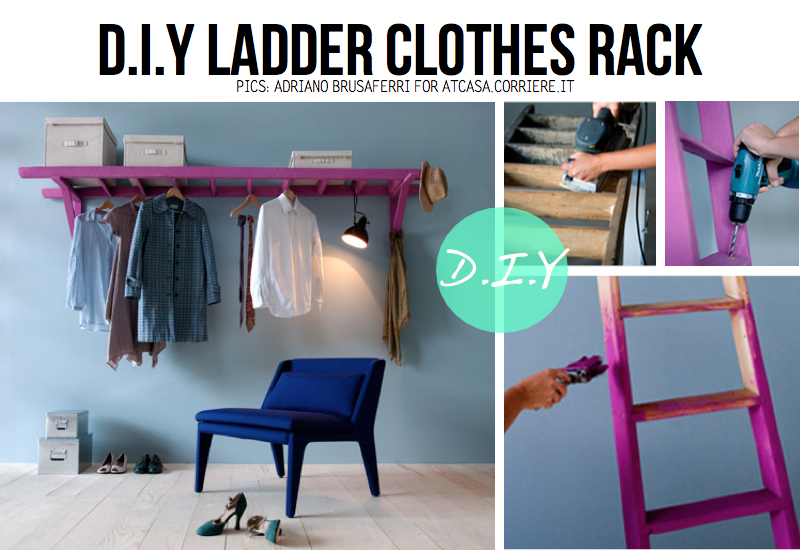 Beautiful D.I.Y project involving a ladder +2 wooden brackets from Italian daily 'Corriere della Serra', DIY TUTORIAL HERE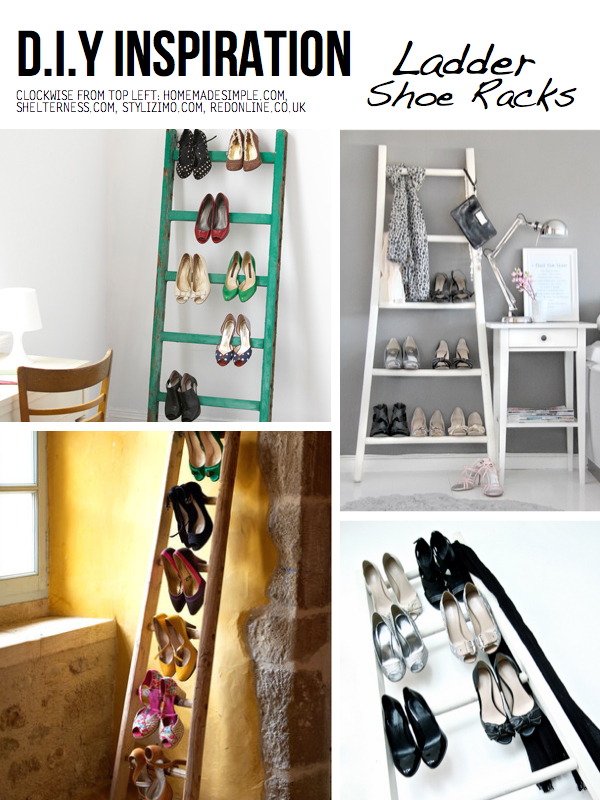 Pics, clockwise from top left: HomeMadeSimple, Shelterness, Stylizimo, RedOnline
Sculpture made from reclaimed ladders, by Dutch Artist Chris Ruhe, spotted via Make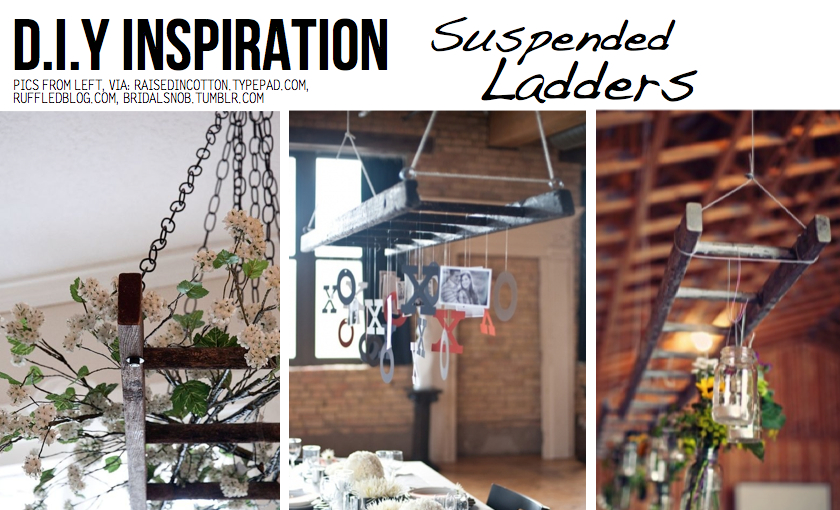 Suspended ladders provides great options for party décor, pics via here, here & here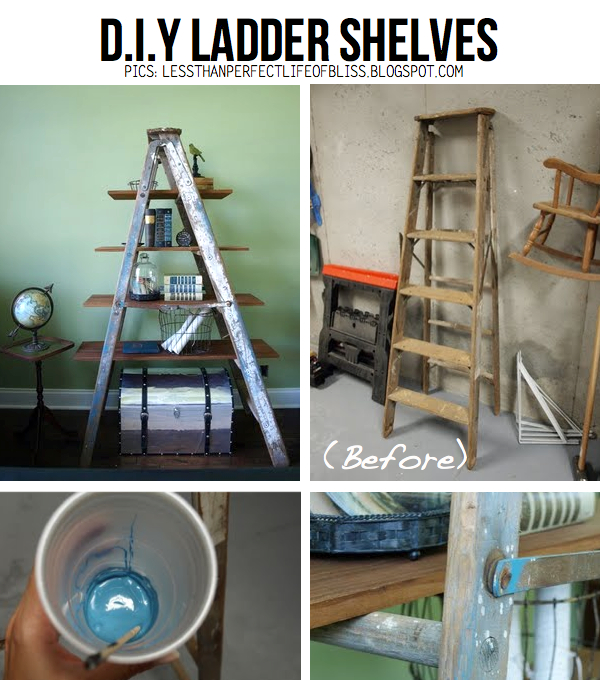 Julie of blog 'Less Than Perfect life of Bliss' shows you the way to score stylish ladder shelves in no time, DIY TUTORIAL HERE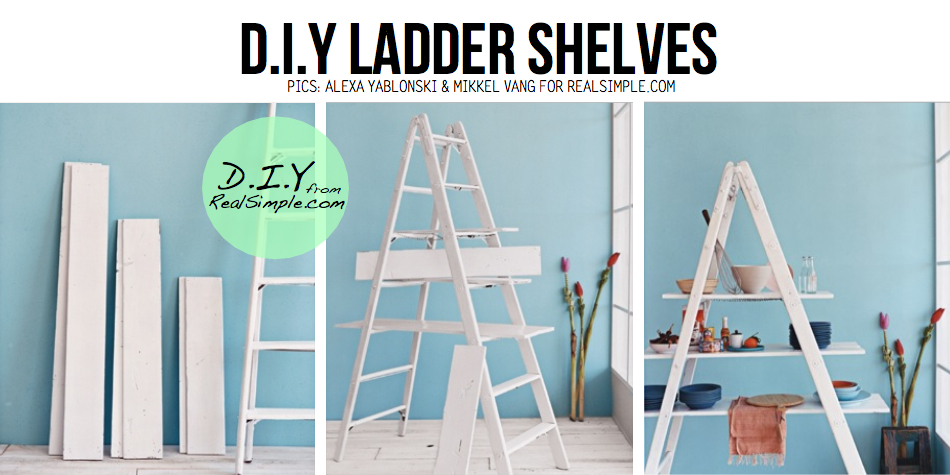 Another set of D.I.Y Ladder shelves, spotted on 'RealSimple', DIY TUTORIAL HERE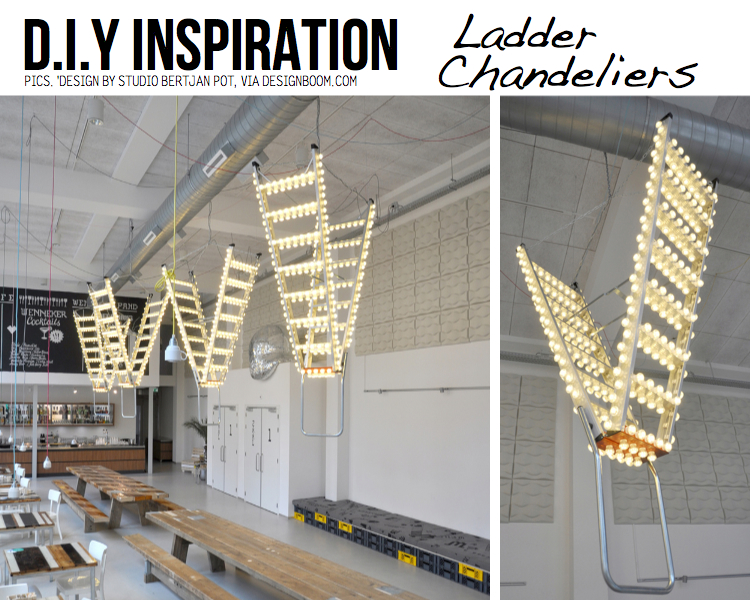 Ladders+LED=Ladder chandeliers designed by Studio Bertjan Pot, spotted via DesignBoom
Awesome idea from blog 'Rock That Horse', check it out here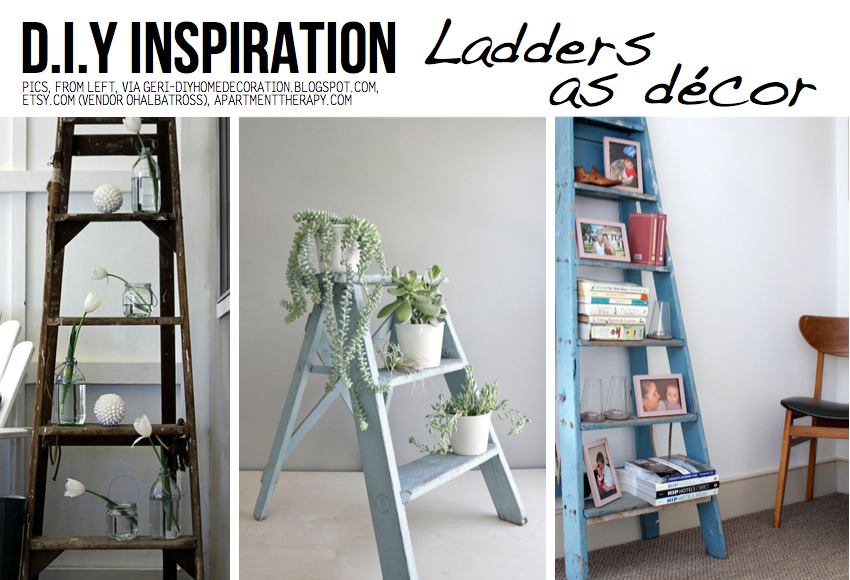 Spontaneous & decorative ladders add instant charm to any nook around the house, pics from left via here, here & here
Hang a ladder horizontally and score some instant bookshelves, pics via here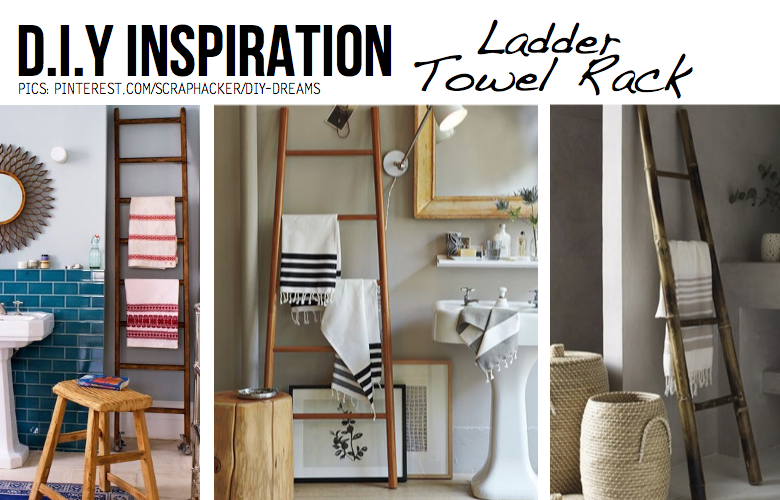 Ladders make awesome towel racks, such as spotted (from left) via here, here & here
Good Luck Hacking!