Knitty Gritty Lamps
Give your home a warm & fuzzy feel with a little help from these knitted lamp ideas. There should be a little something for everyone in this Top-10 pick of mine – Enjoy!
Cable Knits
via ChairToSpare.com
Experimental
The 'Matt' lamp by Ilot Ilov (via ReadyMade)
Snug wool fit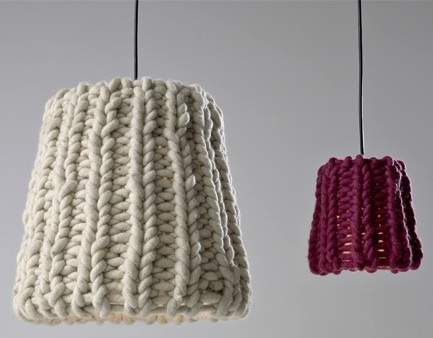 The 'Grandma Lamp' by Pudelnskern
via NaturalModernInteriors.blogspot.com
Quirky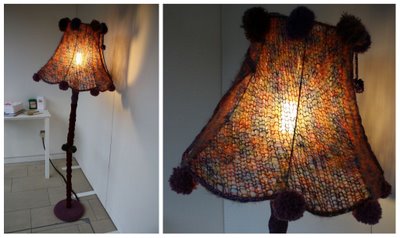 via Pinkbow.net
Magic Macrame
Naked or dressed…
Antler & knits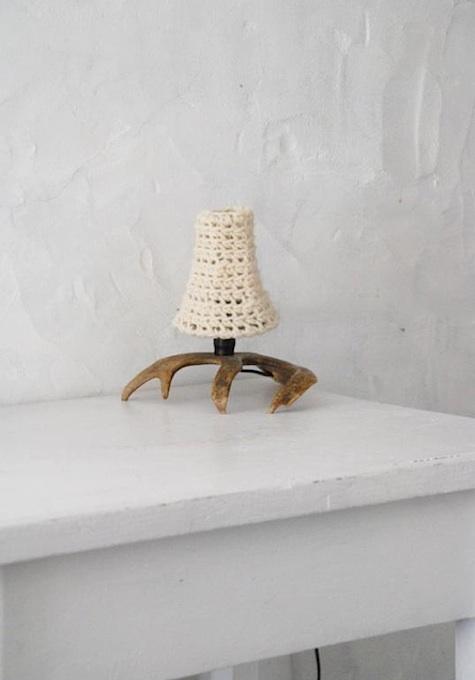 via Loppelilla
More is more

Hope this might inspire some DIY hacking action,
Good Luck Hacking!