Chunky Chic
Judith Seng is a German artist/designer whose pieces makes me all giddy…She combines the chunkyness of brute wood with the gleam of high-gloss paint, creating her signature crisp & hacky aesthetic. The "Trift" series (2009) consists of raw wooden blocks seemingly dipped in gradient shades in a perfectly muted palette. But Seng is no one-trick-pony, something I quickly realized when I stumbled across a feature with a tour of her (and partner Alex Walder) Berlin home and studio over at SightUnseen. The space was full of hacky ideas, all with the fresh take on pieces salvaged from the streets of Berlin. This is ScrapHacking at it´s best…Here are some pics to inspire some D.I.Y action of your own:
Patchwork table
Seng has done a series of awesome patchwork tables (2006) which reminds me of a design by Brit Rupert Blanchard that I wrote about in a previous post.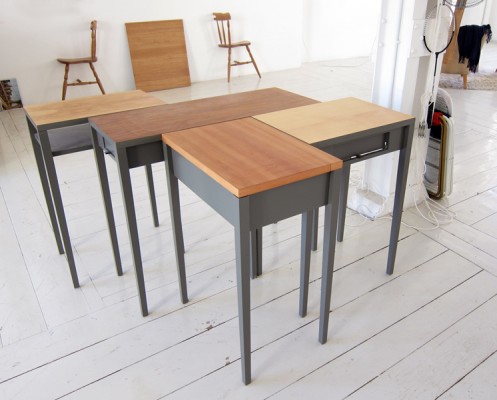 SightUnseen.com
Log stump Thonet chair seat & Dip Dye Table
Amazing how these odd bits look so good together. The glossy sheen of the blue paint and the rugged surface of the log stump are and awesome combo. Best part is…these ideas are both D.I.Y friendly!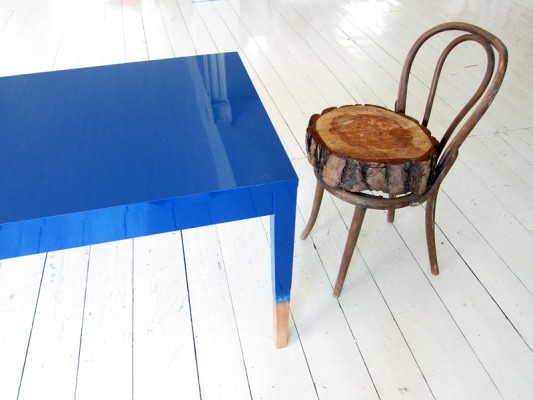 SightUnseen.com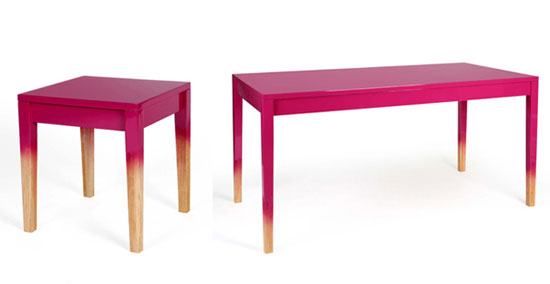 Chopped in half chair
So easy, so brilliant. Chopping a chair in half like this creates instant sculptural wow-factor.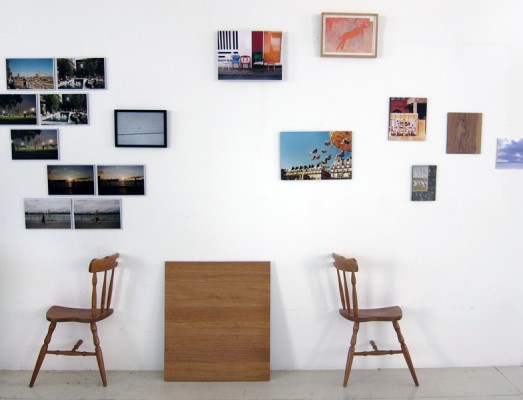 SightUnseen.com
Odd monochrome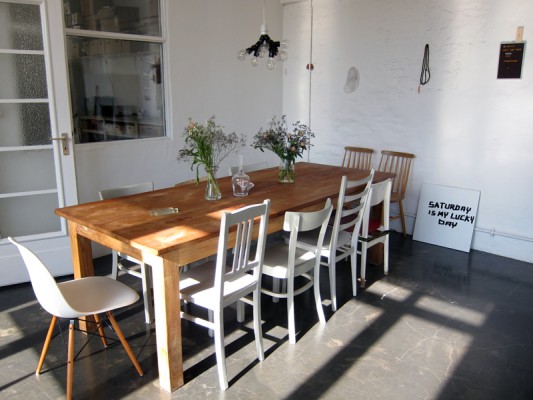 SightUnseen.com
Odd chairs, painted  in monochrome white and now residing in the dining area was initially part of a 2003 arts project (below)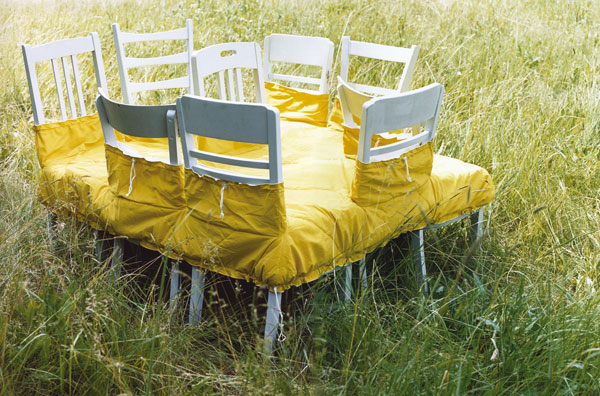 JudithSeng.de
Wan't more of Judith Seng? Head to her website here: JudithSeng.de
  Pics in this post came from here:
Helmrinderknecht.com
SightUnseen.com