Inspired by Sequin Graffiti
Delicate sequin detail in a rugged urban environment has instant surprising wow-factor to it, that's why it might not come as a big surprise that the work by Danish/Czech artist Theresa Himmer is being pinned like crazy over on Pinterest. Himmer lived in Iceland between 2005-2009, and Reykjavík is the venue of her awesome 'street arty' sequin installations from 2006 and 2008. Today, Theresa is living in New York. Read more on her current projects and outlook on the art world in this great interview on Yatzer. Scroll down to let Theresa inspire you (….and let the DIY Sequin Wall Tutorial from OhHappyDay make you go all the way to some hacky DIY action! )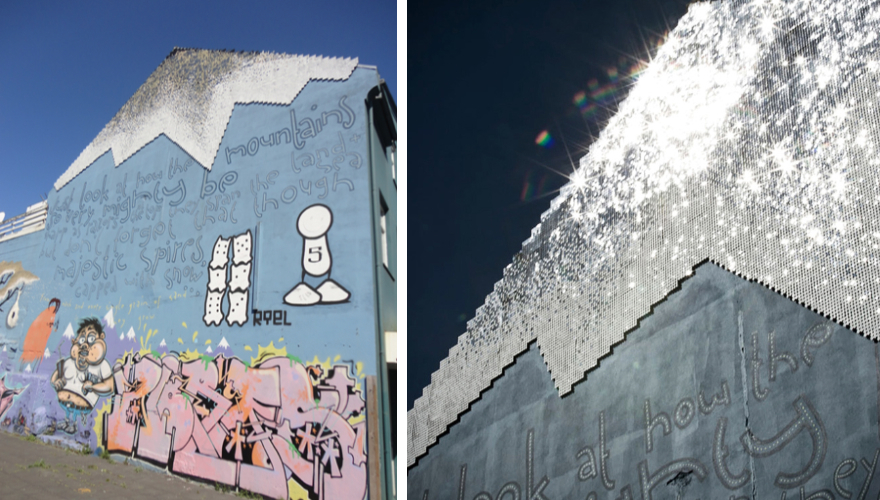 Theresa Himmer, 'Glacier #01' (2008) – Reykjavík, Iceland / Photos by Gunnar Þór Nilsen
Theresa Himmer, 'Waterfall #01' (2006) – Reykjavík, Iceland / Photos by Gunnar Þór Nilsen
You can see from the photos that Theresas sequins are nailed to some kind of board or sturdy fabric which has then been mounted to the facade.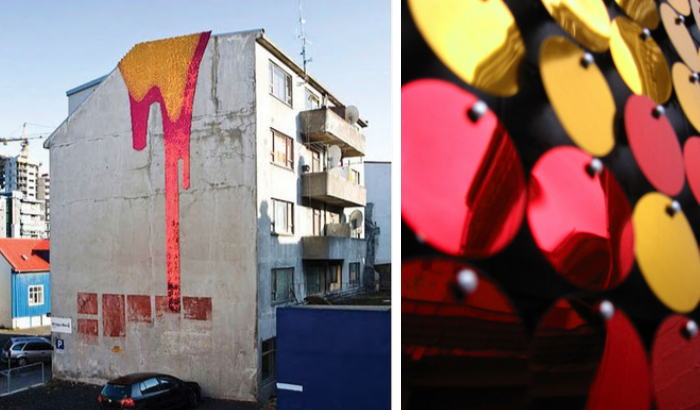 Theresa Himmer, 'Volcano #01′ (2008) – Reykjavík, Iceland / Photos by Kristinn Magnusson
If you find Theresa Himmer's work an inspiration and feel a sudden DIY itch yet don't quite know how to pull it off, then head over to some doable DIY with the awesome sequin wall tutorial from OhHappyDay – DIY Sequin Wall Tutorial – HERE!
More sequin wall inspiration
A Martin Margiela Store front, spotted in this article on ApartmentTherapy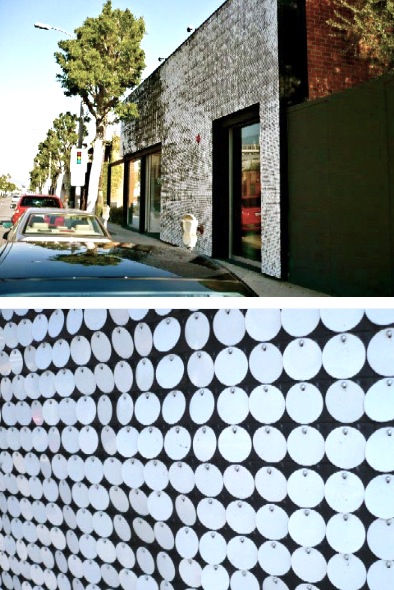 The golden wall below is from the Erica Tanov store in Marin County, California (pic via here)
Good Luck Hacking!