A load of logs…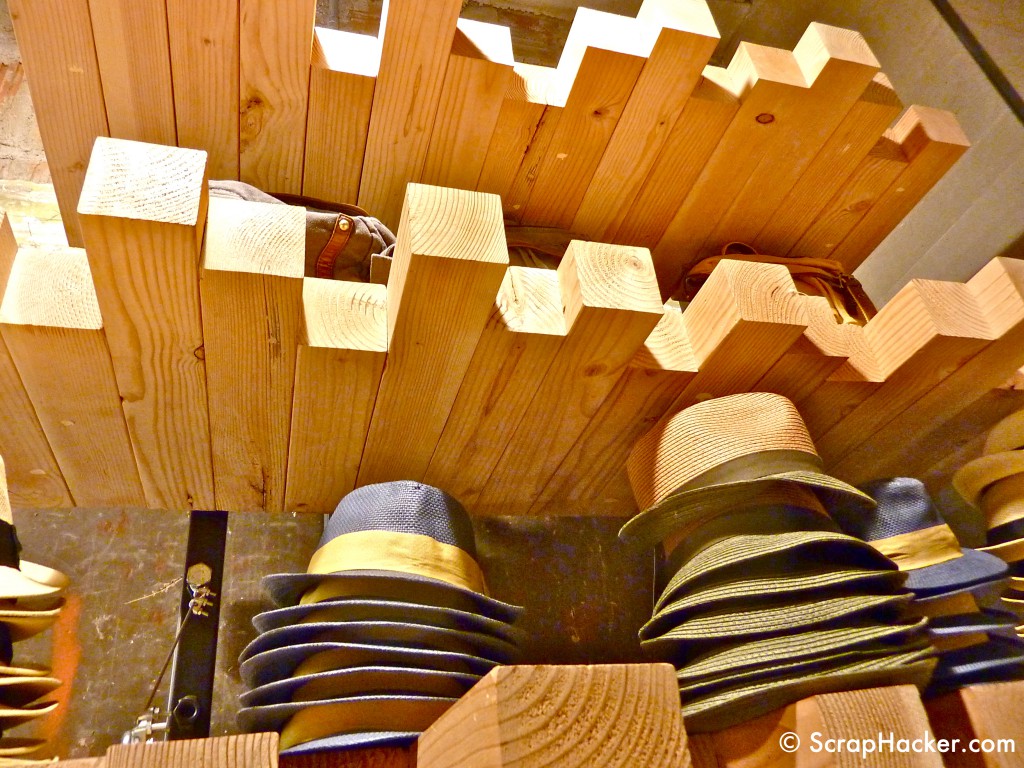 The visual merchandisers @ Urban Outfitters are a creative breed indeed! This Logpile shelf, spotted in the flagship store @ 5th Ave/E 43rd St is one of many strong in-store design ideas. The D.I.Y potential is fairly obvious, what you would need is:
1. Wooden log cutoffs in varying lengths – maybe you have some lying around the house…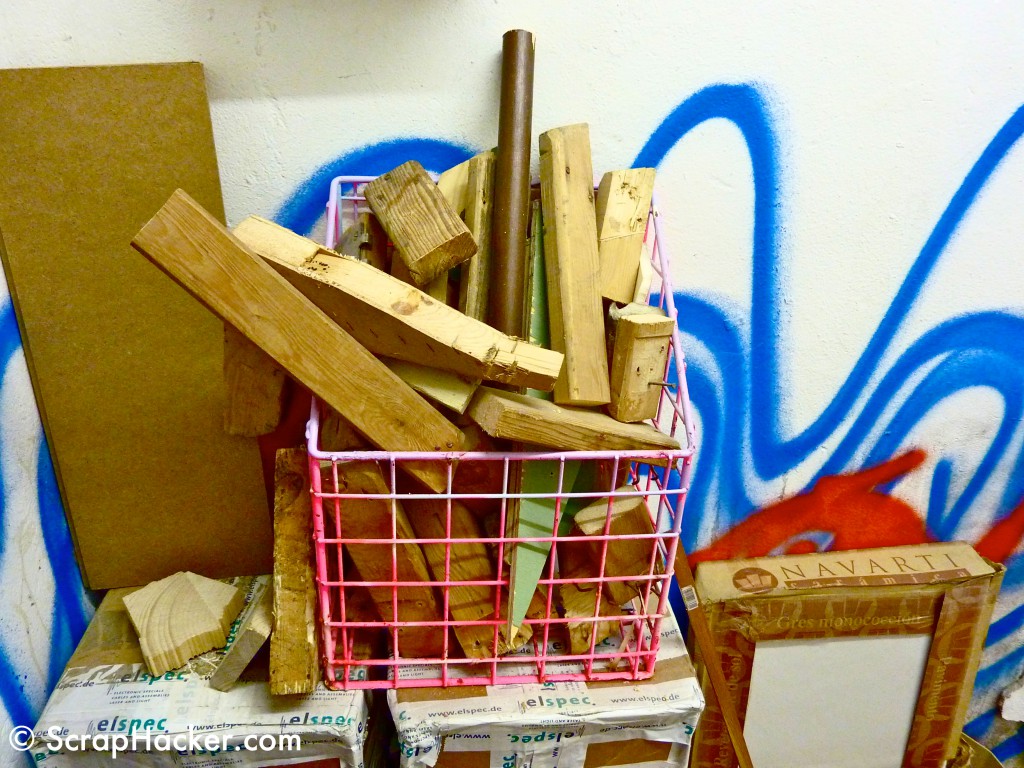 ..if not… then go to your local lumber yard – you can find some cheap alternatives there – featured below I have one example from my local (Stockholm, Sweden) Byggmax, a 45mm´45mm option for 6,25SEK (Swedish Krona)/metre – equal €0.70 or £0.50/metre!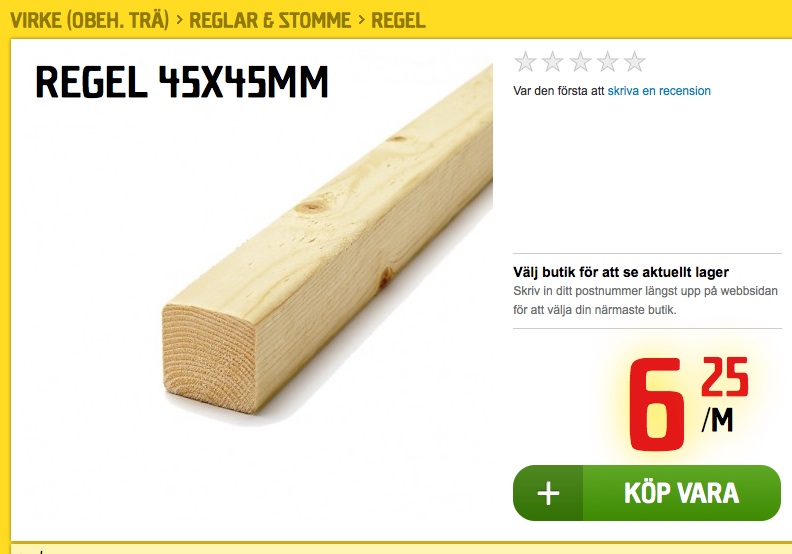 With the 45mm dimension you´ll need about 6 meters for a shelf that´s 100cm long and an average of 30cm deep!
2. You´ll also need some glue to make the logs cling on to eachother! Use white water-based glue that´s specifically for wood! Use a lot of glue! Smear lots of it over the entire surface of both "meeting sides" (using your finger is what I do). A professional carpenter once told me that too little glue was a common "rookie mistake" – You should see the glue being pressed out while clamped together! The excess can easily be rubbed off if you wait about 10 minutes (if you do it directly the glue will be to wet – if you wait to long it will be too dry!)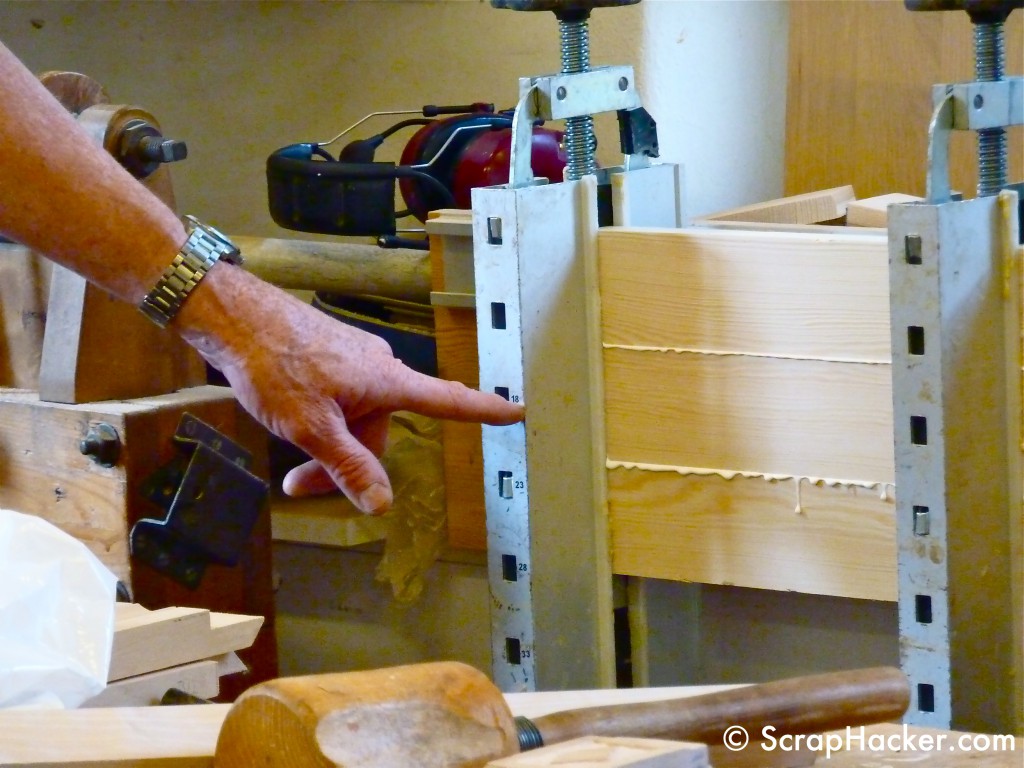 3. Lastly – you´ll need a little something called a "sash cramp" (you´ll need about 4 of them) which is a practical tool that will add pressure in the glue drying process – and hence, provide a strong and durable shelf! There are many kinds – the picture above features a professional one I saw in a workshop, the one below has a good 140cm clamp range and is from hardwear store Clas Ohlson (£9.99)
As mentioned – This is just one example among many creative ideas in the Urban Outfitter stores – Fortunately there are lots of Urban Outfitters´stores around the globe to inspire all aspirational ScrapHackers!
Visit Urban Outfitters online @ www.urbanoutfitters.com Visit them in real life @ a store near you –
click here for global shopfinder
The store I visited was @ 5th Avenue/E43rd Street!