Hacky Hanger D.I.Y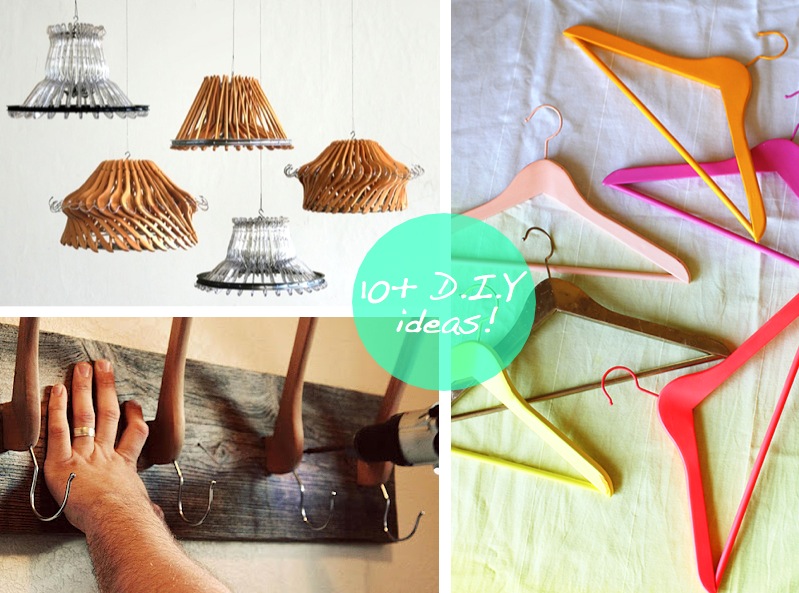 Coat hangers are super easy to come by, you've probably got a bunch of old ones stacked at the back of your closet or in a dusty box in the attic, am I right? Instead of leaving them to that drab destiny, plunge into the pool of inspirational D.I.Y ideas featured in this post! The round-up shows how old hangers can be tweaked into awesome new creations, featuring ideas for wire and wood hangers side by side to make sure there's a little somethin' for everyone in the mix – Happy Hacking!
Super clever an seriously sleek (as always) from Ivana of Love Aesthetics, whose upside-down hanger hook D.I.Y inspired some D.I.Y action from AnnaLeena of 'AnnaLeenasHem'.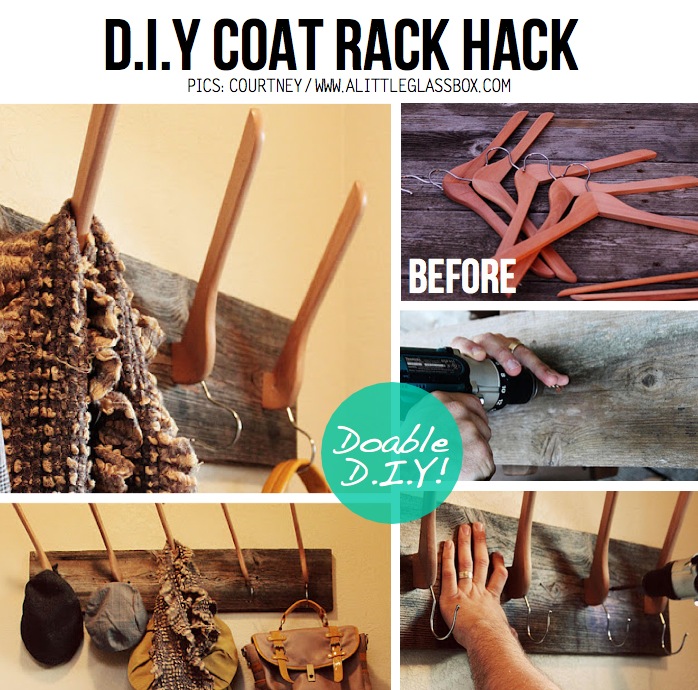 Awesome D.I.Y Coat hanger rack hack from Courtney of 'A little glass box' – DIY tutorial here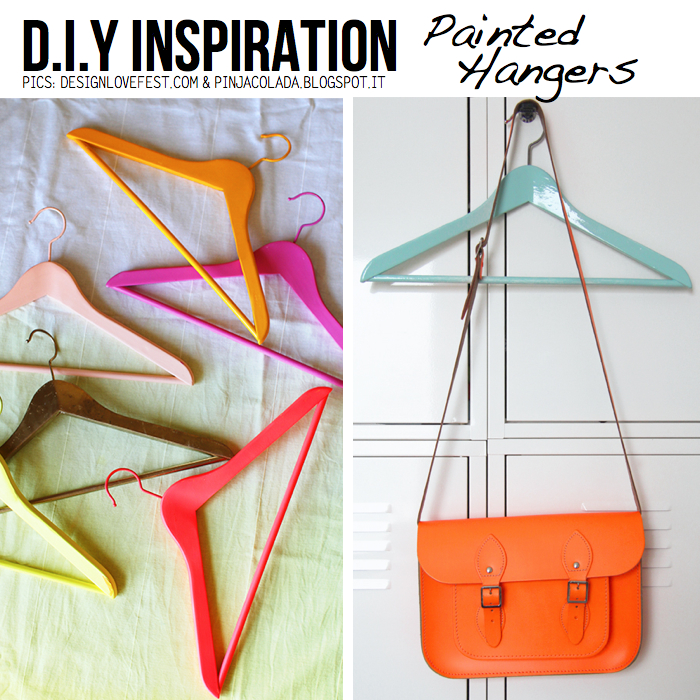 A pop of color to spruce up your wardrobe… via blog DesignLoveFest & 'PinjaColada'
 A lil' tweaking and you're good to go, pics & D.I.Y tutorial from SuperZiper explains how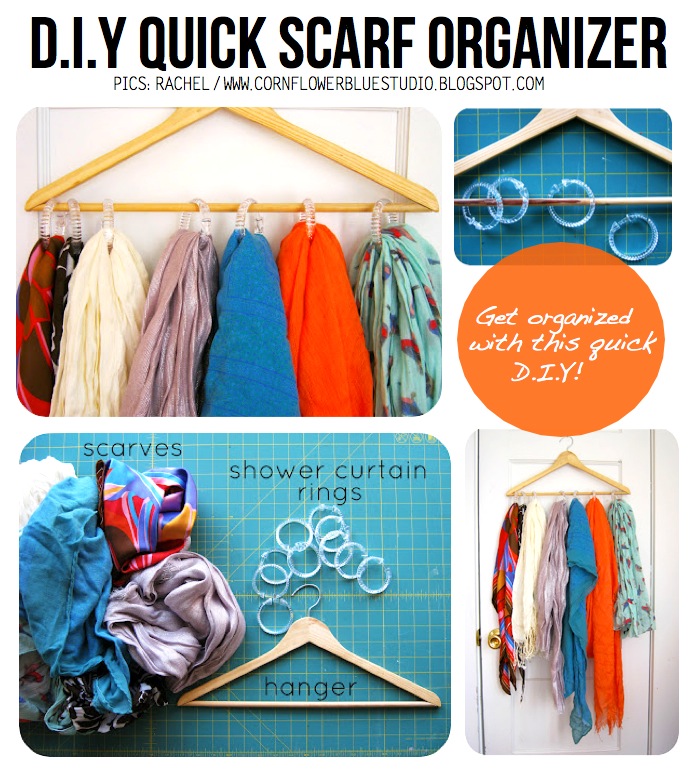 Super clever scarf organizer by crafty Rachel of CornflowerBlueStudio, see her tutorial here!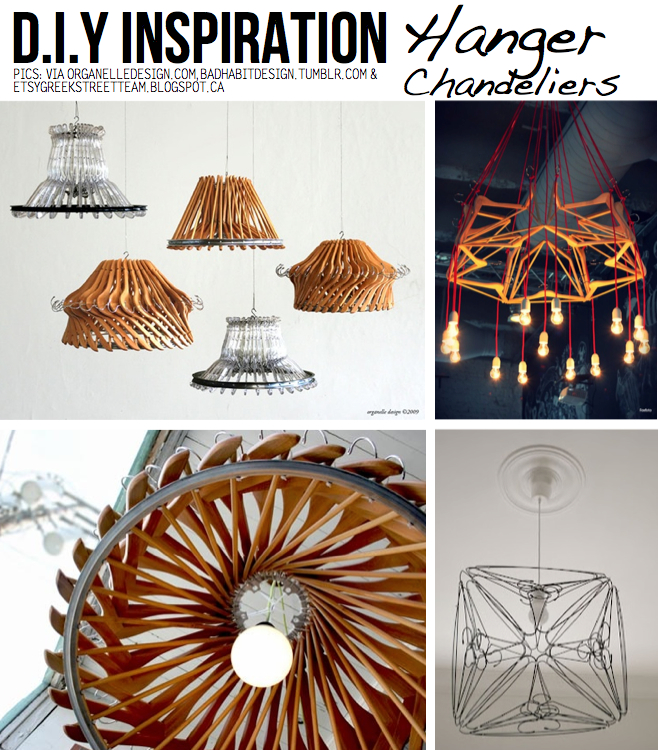 Hanger chandelier inspiration via OrganelleDesign, BadHabitDesign & Etsy Greek Street Team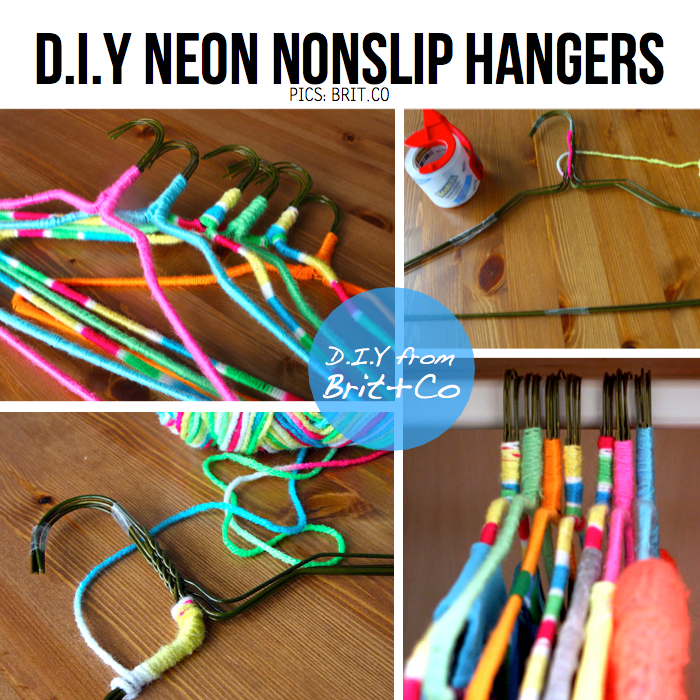 Add new functionality + a pop of color by taking cue from the Neon Nonslip hangers from 'Brit+Co'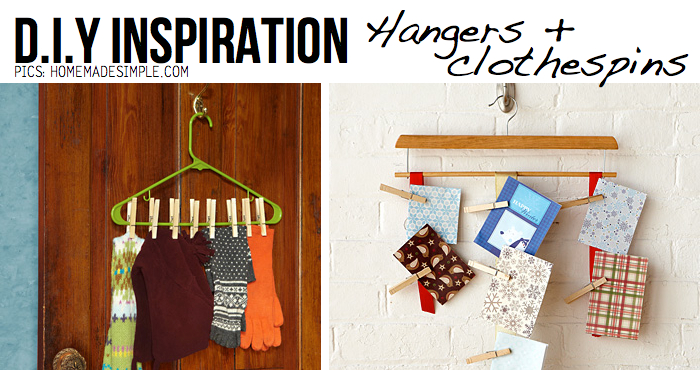 Pics via 'HomeMadeSimple'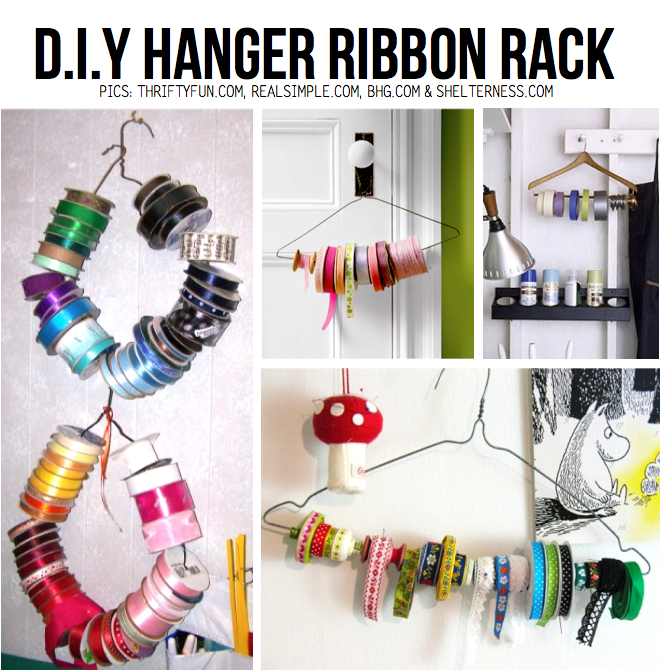 Pics via ThriftyFun.com, Realsimple.com, Bhg.com (via OhLouiseDesigns) & Shelterness.com
Doable D.I.Y Coat Hanger Belt Rack from Martha Stewart, TUTORIAL HERE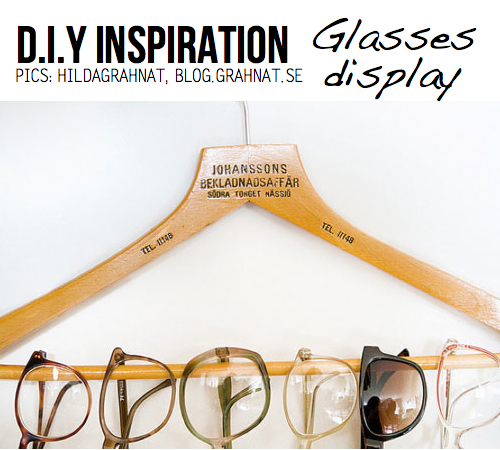 Inspirational pic by photographer Hilda Grahnat, spotted via 'SF Girl By Bay'
Good Luck Hacking!