Ugly duckling to Swan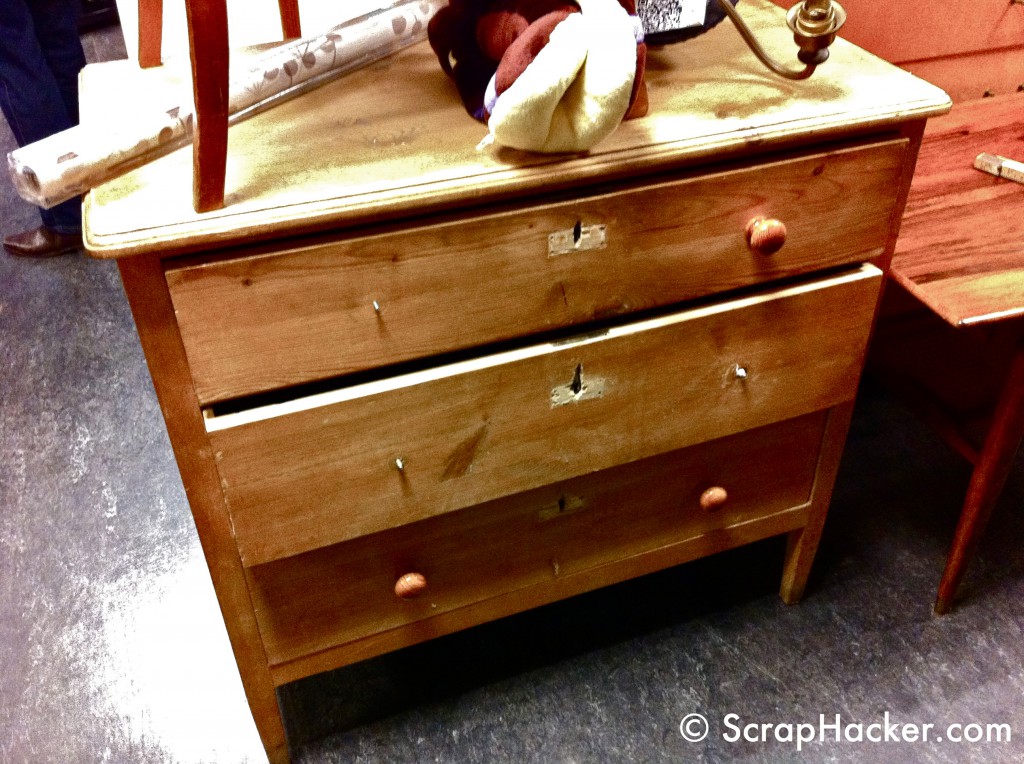 My latest scrap hack involves an ugly duckling chest of drawers I got at a thrift store for $20. Yet, with its neat proportion, some basic TLC involving paint & new doorknobs was all that was needed to transform it into a swan…
Check out the result!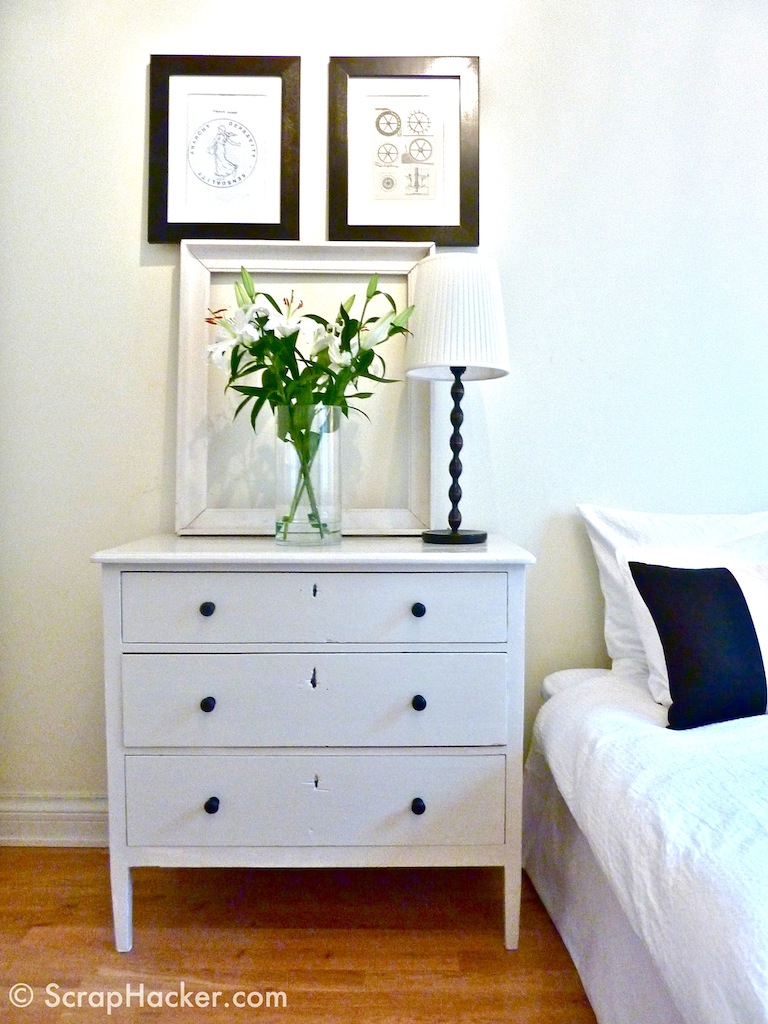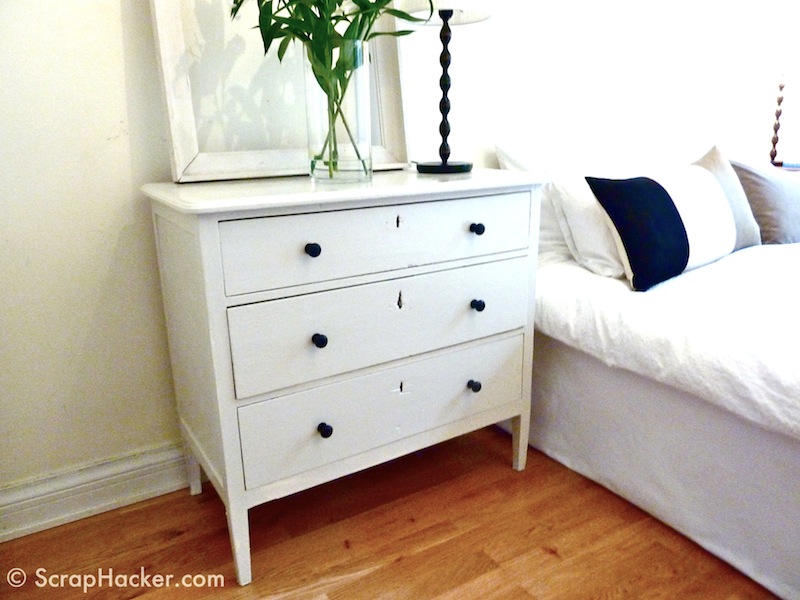 It´s a straight forward hack as you can see from following my step-by-step tutorial featured below. A hack like this comes highly recommended – the simplicity and high improvement factor will leave you and the salvaged piece happy and re-invigorated! Hope seeing these steps will inspire some D.I.Y action of your own – here goes:
Step 1 – Prep
Prep by cleaning & sanding the piece to ensure paint will adhere to the surface.

Step 2 – Wood sealer, primer & Paint
After having brushed off the sanding leftovers, apply 1-2 layers of wood sealer (this prevents yellow stains due to leeky knot holes). After the sealer is all nice and dry, apply a white base coat primer to let dry, then lastly apply paint – I opted for a high-gloss light grey shade.
Step 3 – Customize with finishing touches
Mount new door knobs of your choice. I opted for IKEA´s Fintorp which are $4.99/2-pack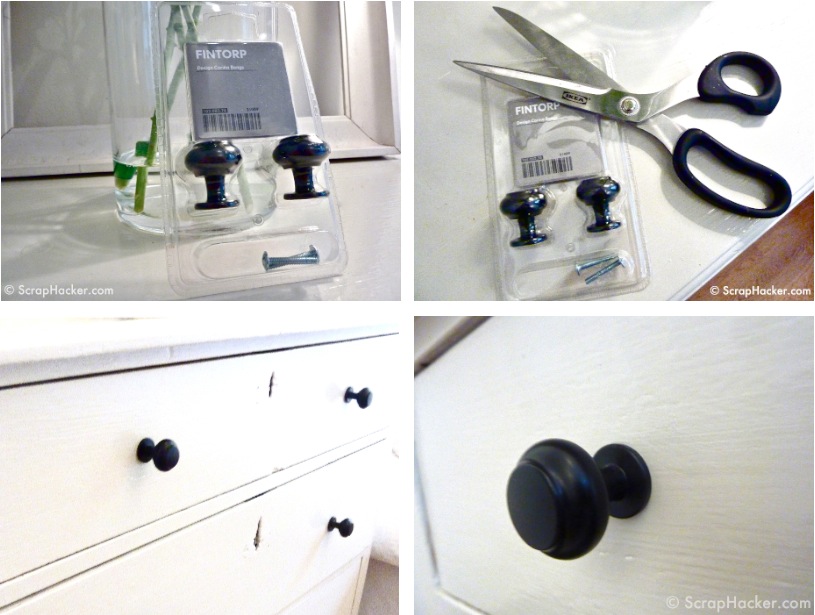 Step 4 – Enjoy!
Before & Afters….


Good Luck with your own hack projects!