Fierce Favela Painting
If I had to select my favorite ScrapHack of all times, the Favela Painting Project by Jeroen Koolhaas and Dre Urhahn (as a team also known as Haas&Hahn) would be it – it´s simple, heart-warming and hands-on. The fantastic project aims at transforming Rio´s slum "favelas" into a works of art, boosting the confidence, and everyday quality of life of its citizens.
Before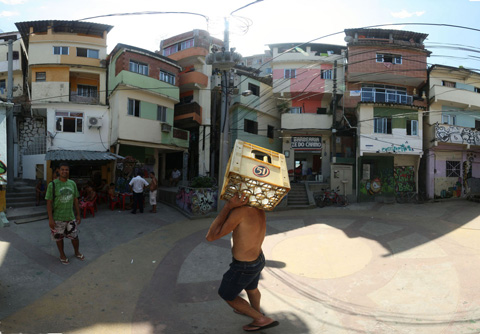 I first heard about the project the other day when attending the Design With the Other 90%: Cities exhibition showing at the U.N visitors lobby, NYC (organized by Smithsonian's Cooper-Hewitt, National Design Museum, through January 9 2012).
After

In 2010, they employed local youth to paint murals over 7,000 square meters (75,000 sq. ft.) of the public square, thirty-four surrounding houses, streets, and the interior of a popular samba studio in the Santa Marta settlement.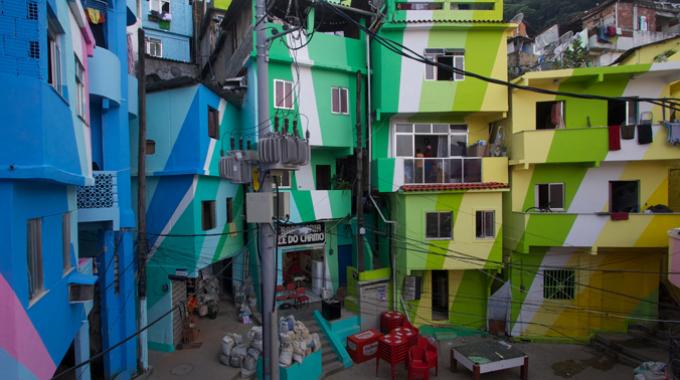 Artistic duo Koolhaas & Urhahn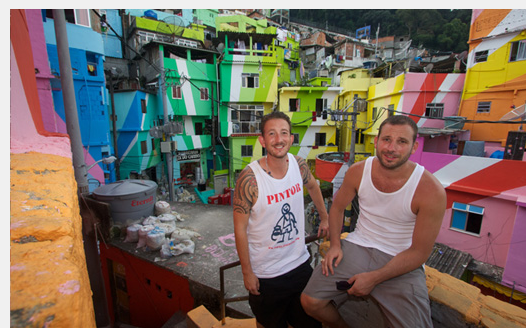 The project boosted positivity (in a area in bad need for a boost) simply by adding art and beauty to the built environment, something that also drove international media attention to the need for improvements.
Painting the local Samba studio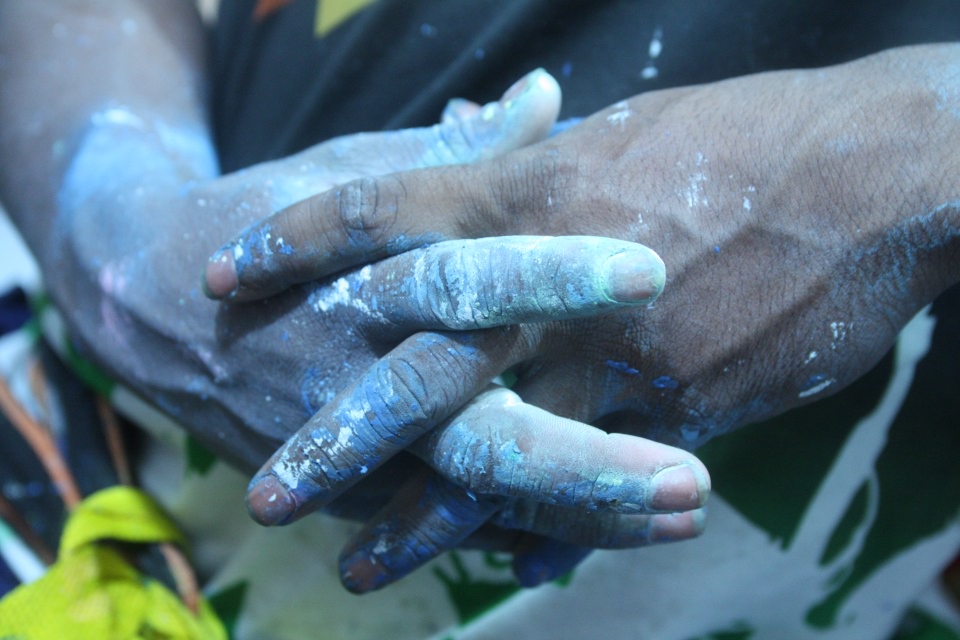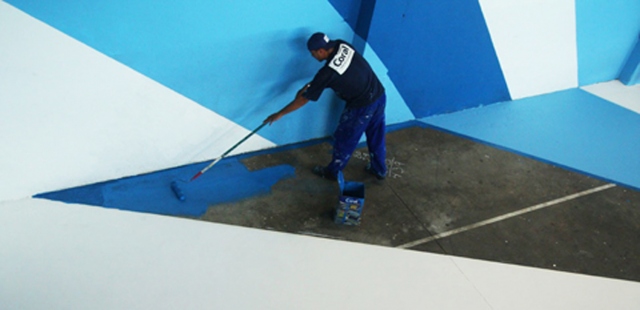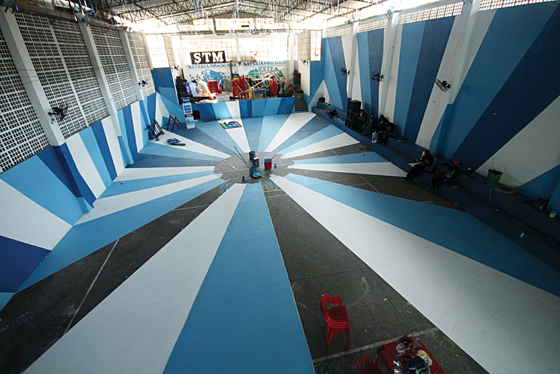 More Favela Painting Photos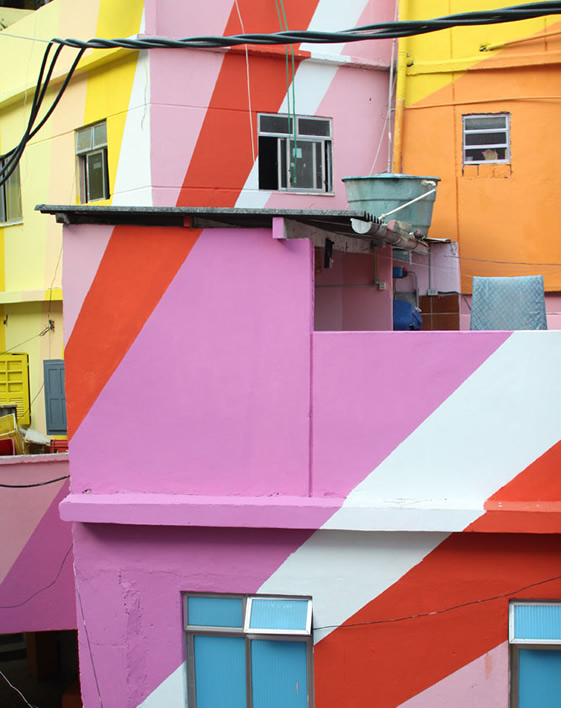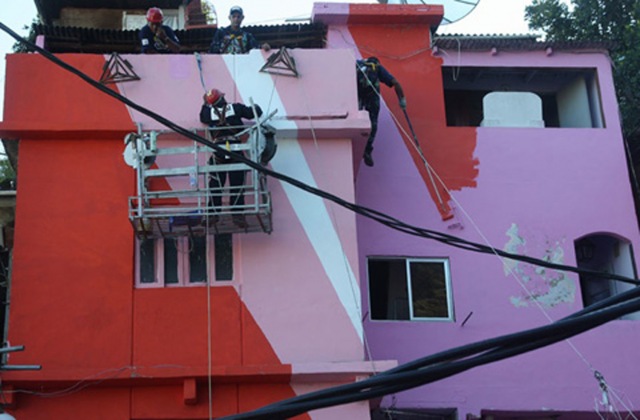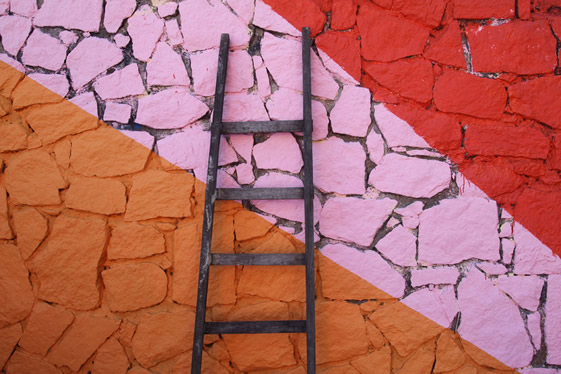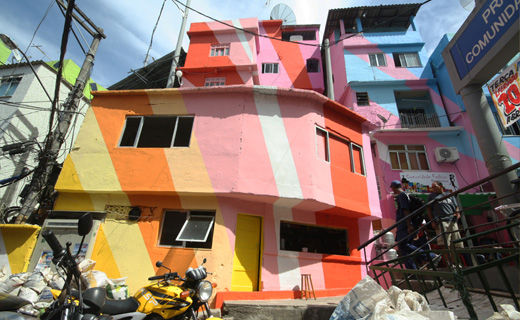 Read more about this awesome project @ www.favelapainting.com or follow on Facebook @ www.facebook.com/favelapainting
Visit the Design With the Other 90% Website website
Visit @ U.N visitors lobby
Pictures from www.favelapainting.com