D.I.Y haven @ EtsyLabs
EtsyLabs, a part of Etsy´s HQ space in Brooklyn's Dumbo, hosts regular craft and inspiration nights. Participants are asked to register online, and are welcome to the labs free of charge. As a guest you´re given access to a creative haven with an excitingly broad range of materials and tools…
The mix of people is refreshingly eclectic. When I went last night, the youngest visitor must have been about 6 and the oldest abut 75 yrs. Pros and newbies sit side by side, concentrating hard on creative tasks and challenges yet chatting away on small things. Charming and witty Etsy employees connect by showing genuine interest and by providing any kind of practical guidance. This is really clever concept I wish we could see more of. Etsy are doing a lot of things right – this is indeed one of those things. Here are some pics from the evening: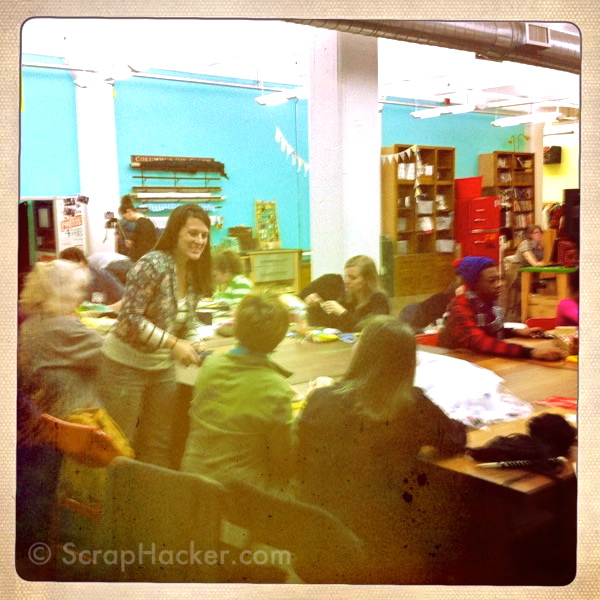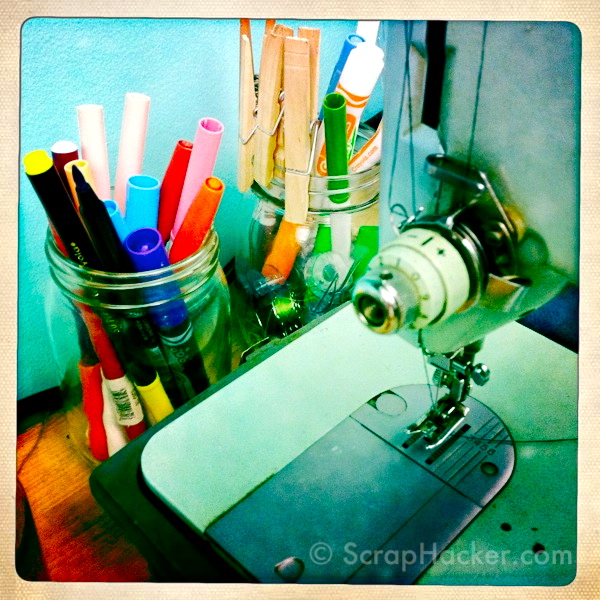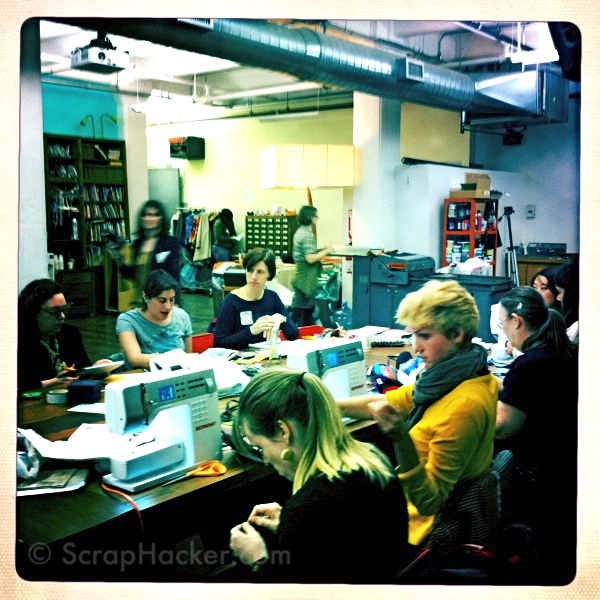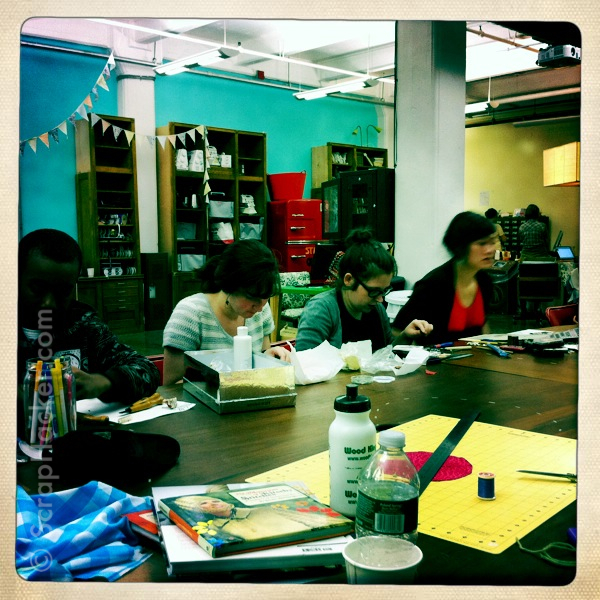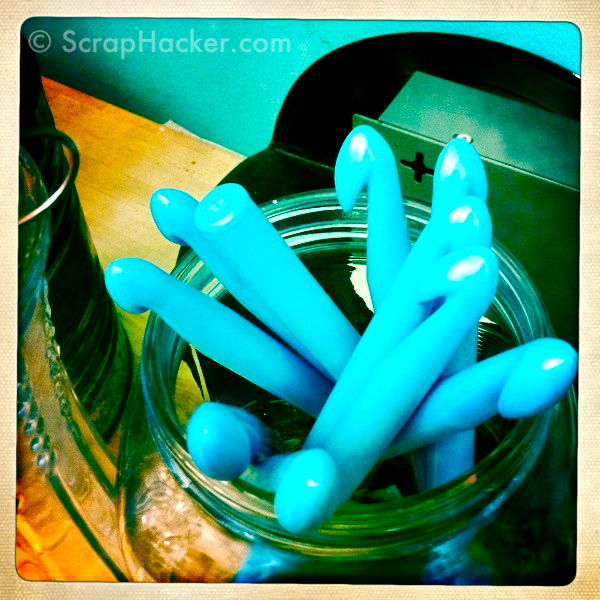 My project for the evening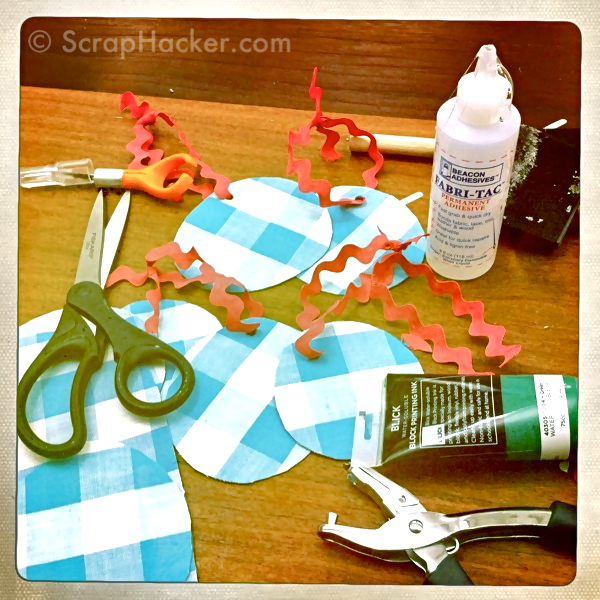 I glued some blue & white checkered textile onto carton, then cut them to a round shape, punched a hole at the top and threaded some ribbon through the hole to create some kind of "christmassy" decoration wibe to it.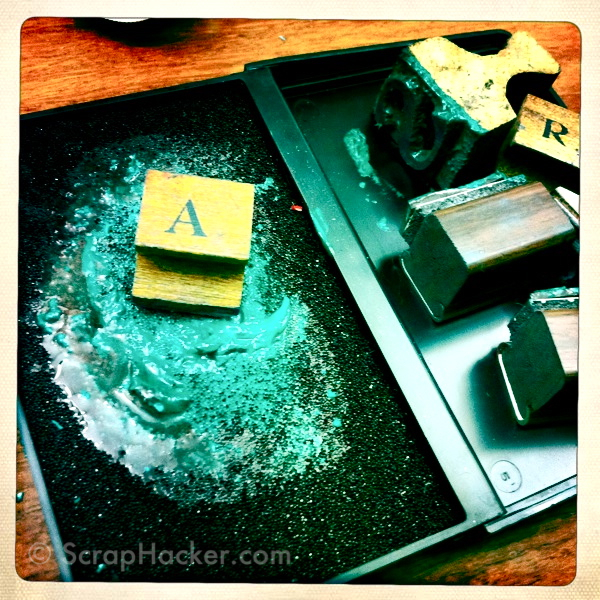 I then used the wooden blocks, green ink and an ink pad to print a message onto the decorations…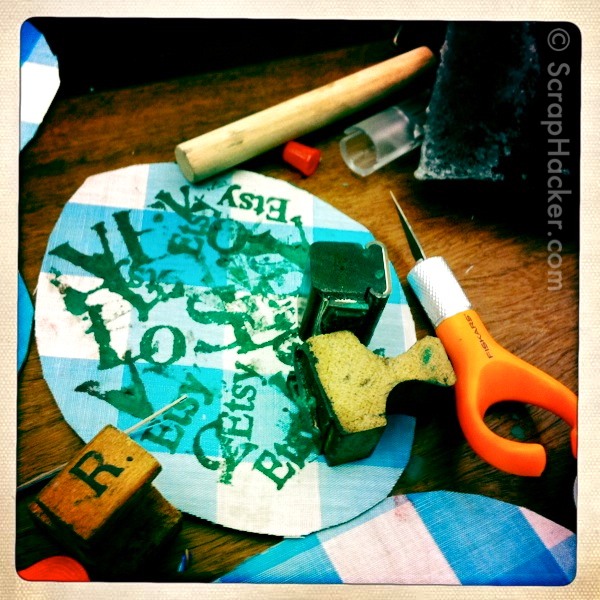 Some trials and errors…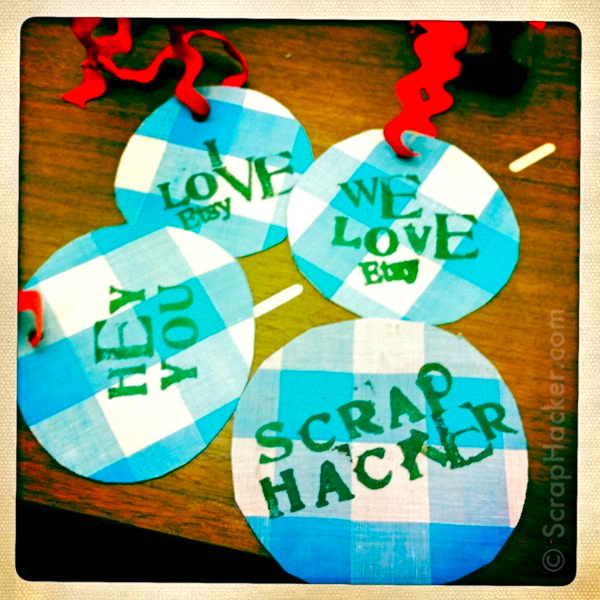 The result! Not superpretty in any way but had lots of fun making them.
For schedule of EtsyLabs Craft Nights, check the events calendar here.
ETSY LABS, 55 Washington Street (Brooklyn)