Pimp your Sneakers!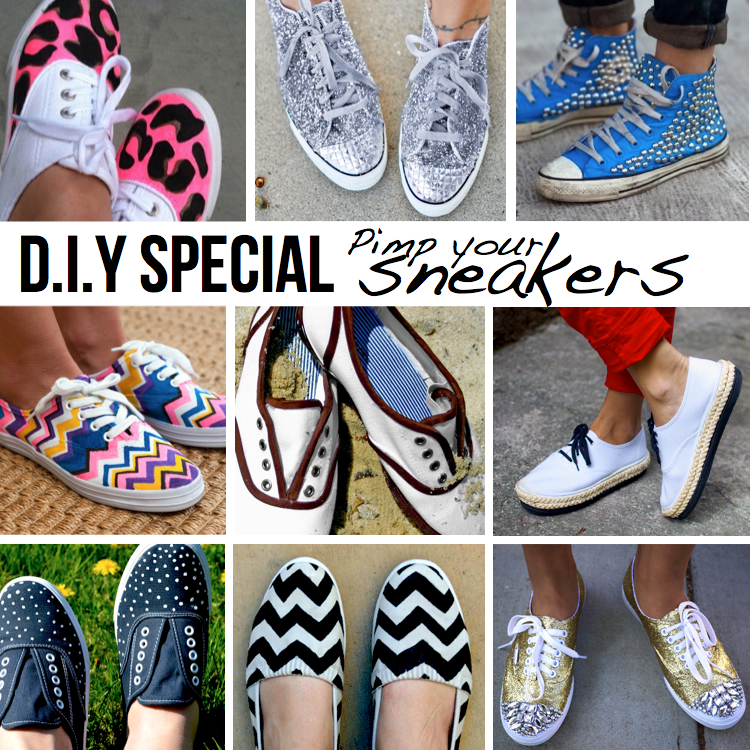 Pimp your sneakers! Get crafty and create your own personalized expression inspired by this Top 10 pick of awesome DIY Ideas & Tutorials for Sneakers, brought to you by from crafty corners of the DIY Blogosphere. Embark on a voyage of DIY discovery of studs, polka dot, super sparkly bling, chevron and budget versions of Miu Miu, Missoni and Prada designs! Links to full tutorials under each pic – Enjoy!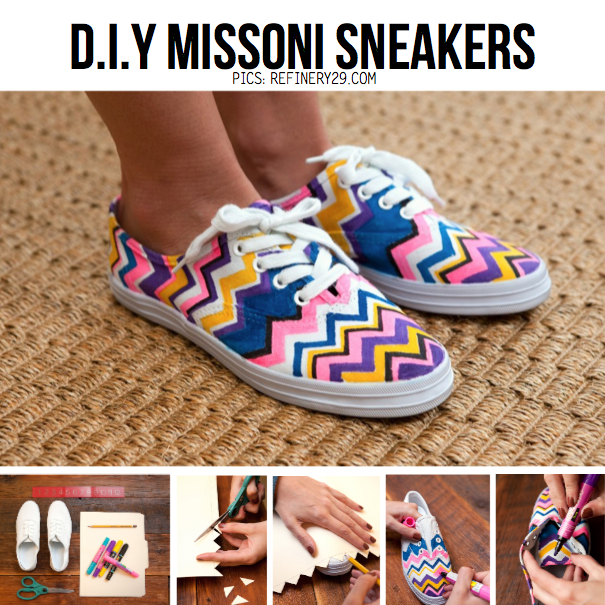 DIY Missoni Sneakers from Refinery29 – DIY Tutorial HERE!
Inspiration pic from Stockholm Streetstyle, Studded DIY Tutorial from TransientExpression – HERE!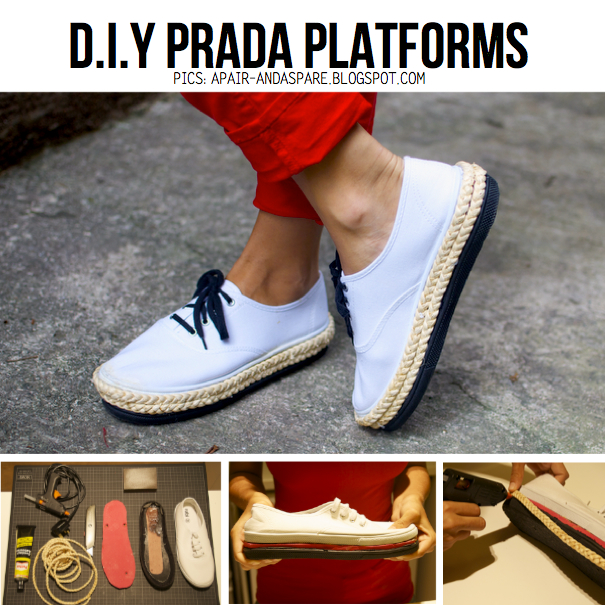 DIY Prada Platform Sneakers from A Pair & A Spare – DIY Tutorial HERE!
DIY from LoveMaegan – Sparkly One-stars Tutorial HERE!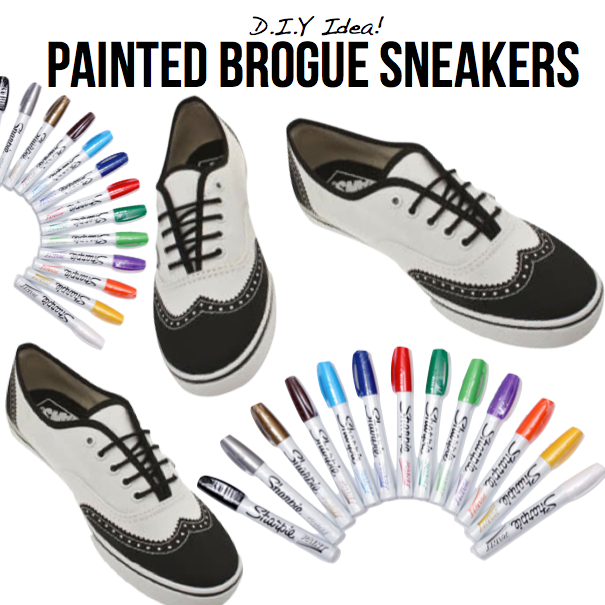 The Brogue Vans (sold by Vans) have great DIY potential!
DIY Polka Dot Sneakers from Golden & Lovely, TUTORIAL HERE!
DIY Leather Trim Shoes – The original source of this great DIY project is unknown! Let me know if you know it! It was spotted via here
DIY Super Sparkly Vans from Honestly WTF, DIY TUTORIAL HERE!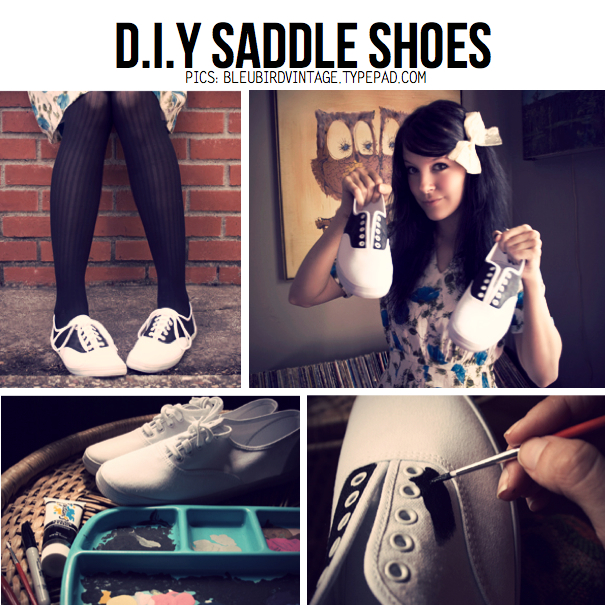 DIY Saddle Shoes from Bleubirdvintage – TUTORIAL HERE!
D.I.Y Neon Leopard Shoes
DIY Shoes by Jessica Hogue, via here
DIY Chevron Shoes from HoneyBeeVintage, TUTORIAL HERE!
Good Luck Hacking!