D.I.Y Rope Hacks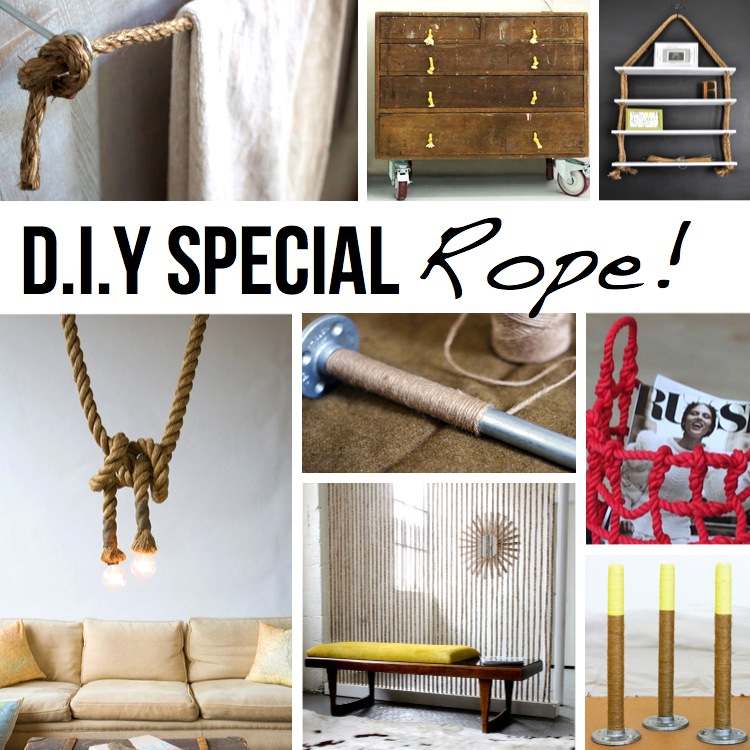 The applications of D.I.Y projects with rope are infinite, so i found limiting the number of DIY ideas for this post super tricky (i've been pinning them like crazy too, so visit my D.I.Y Dreams board for more ideas). I ended up with 10 ideas to which you can easily add tweaks and details to score the style of your choice: nautical, industrial, sporty or country? – You choose! One of my personal favorite ideas is using rope for door handles and door knobs, so very easy and so very breezy…Enjoy & Good luck hacking!
Hooks+rope and you can score yourself a towel rack like this one from 'On My honor I will try', DIY TUTORIAL HERE!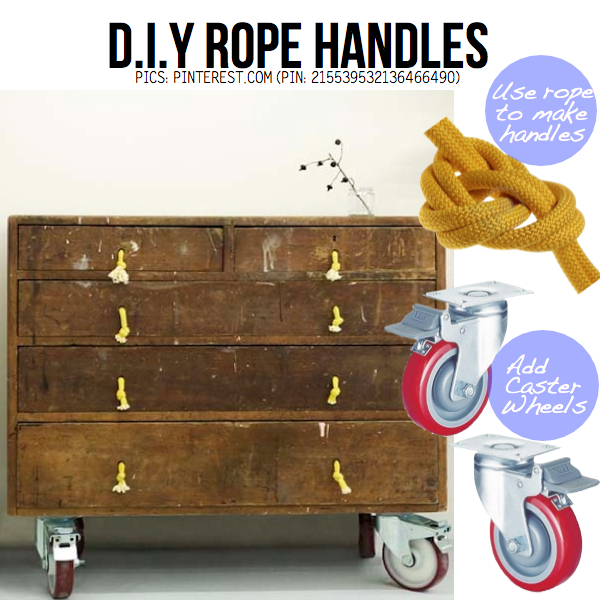 Super pretty DIY Rope Vase from 'Bay Side Bride', DIY TUTORIAL HERE!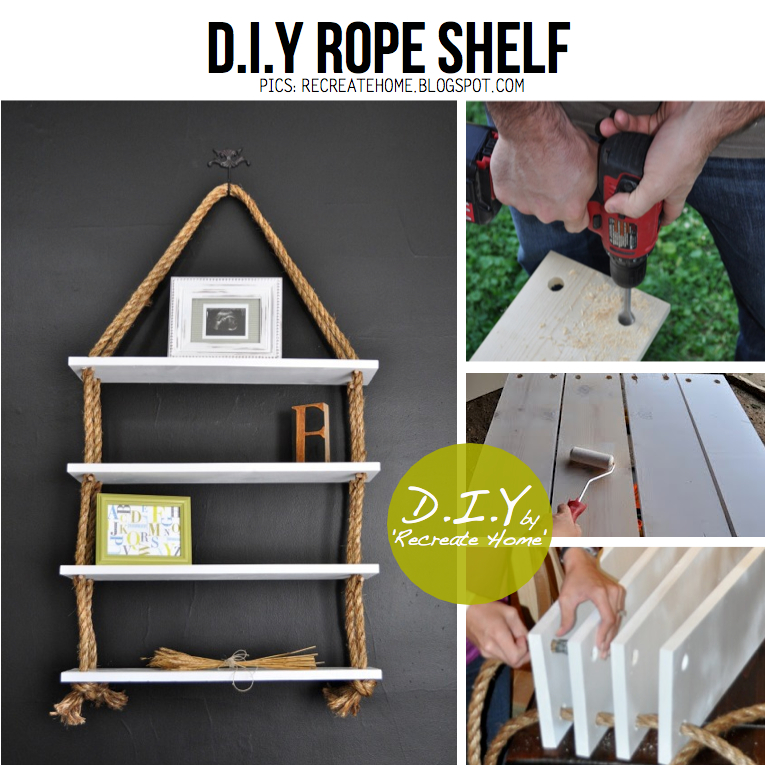 DIY Rope Shelf from 'ReCreate Home', DIY TUTORIAL HERE!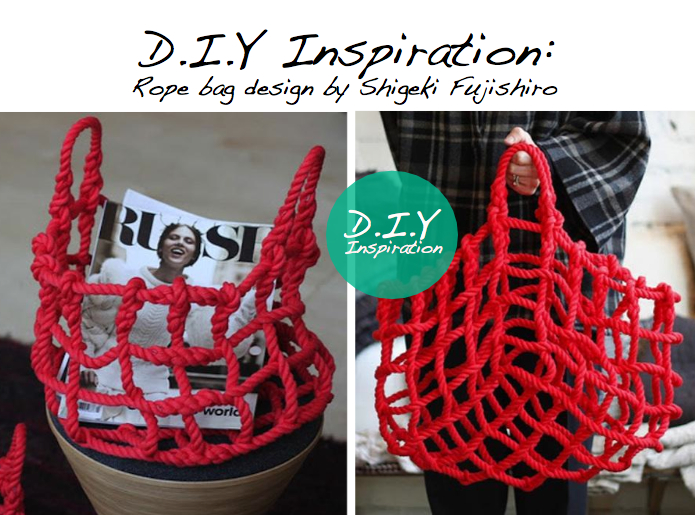 Designs by Shigeki Fujishiro, spotted via Remodelista, read more here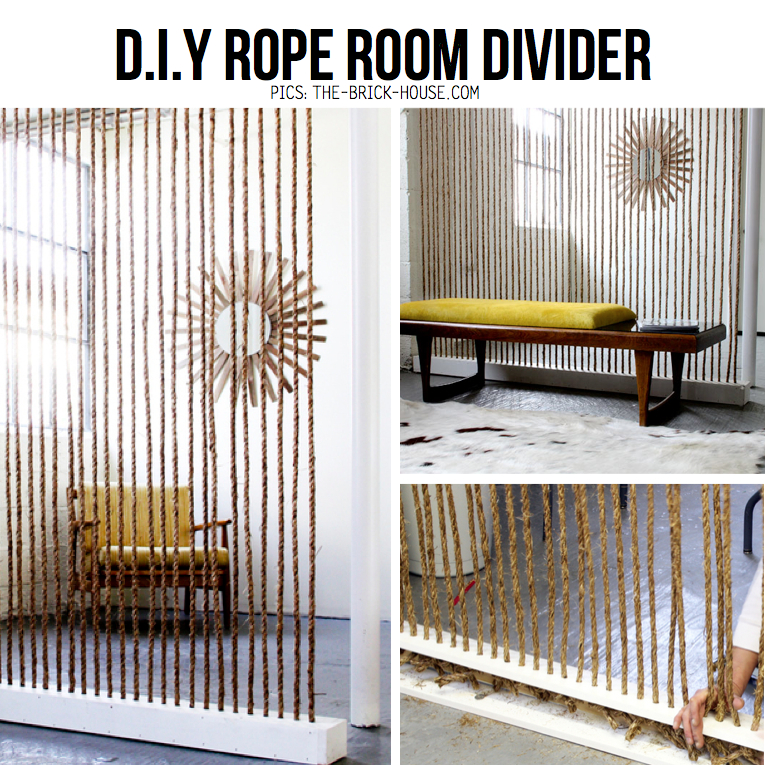 Rope Room Divider from The Brick House, read more here!
Pic right via here, Pic left via here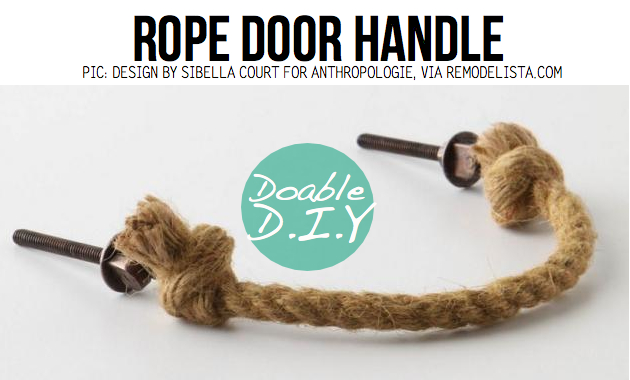 Rope Door handles, read more here
Awesome D.I.Y Idea from 'The Brick House', DIY TUTORIAL HERE!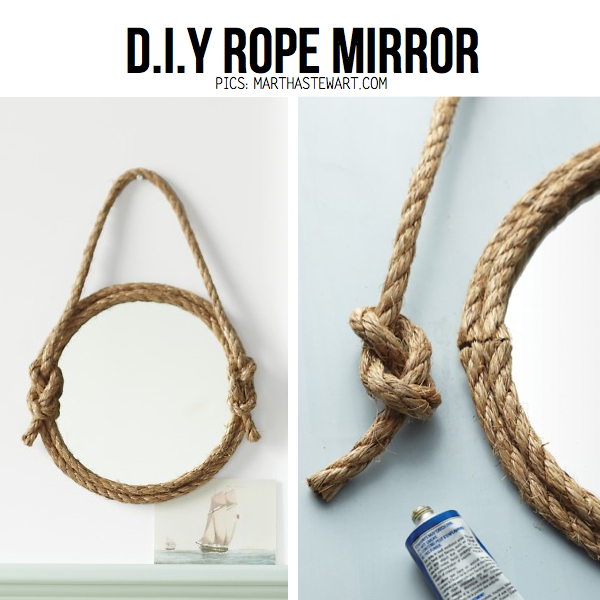 Rope Mirror from Martha Stewart, DIY TUTORIAL HERE!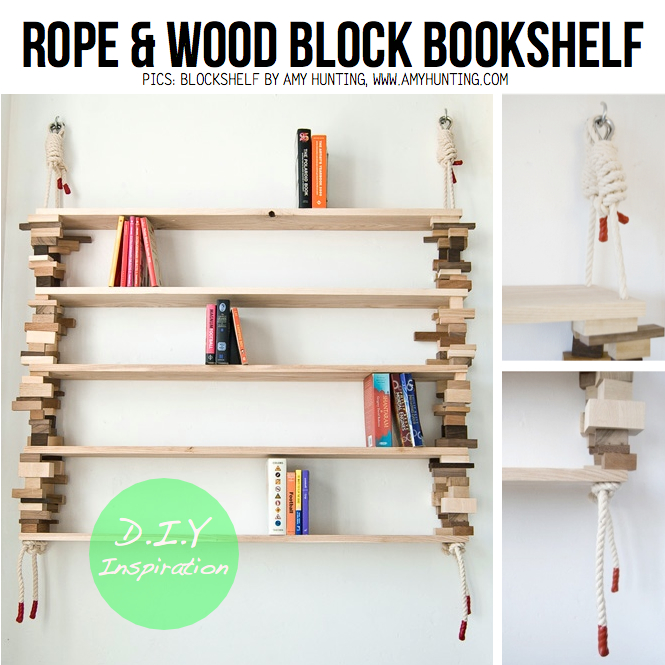 Rope and wooden blocks are the components of the clever 'Blockshelf' by designer Amy Hunting, read more here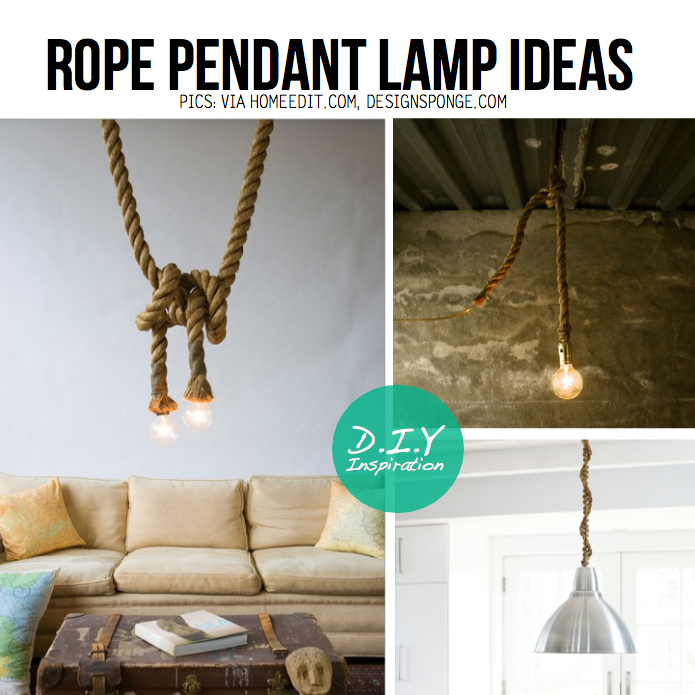 Rope pendant ideas from spotted via HomeEdit & Designsponge
Good Luck Hacking!