New Use for Old Keys
Hacking is all about unlocking & unleashing new potential in old stuff. Hence, hacking keys seems like the perfect symbolic ritual, as there are so many old keys lying around gathering dust just about everywhere. We hang on to old keys, because we know they open something, somewhere…But over time we lose track of what old keys fit where, and their function is lost…What better way then, than to embark on a journey of D.I.Y discovery and let those old keys open the doors to something new and surprisingly different? Here are some ideas to get your D.I.Y juices flowing…Enjoy!
A dab of nailpolish and some ribbon or string and you can score something similar to these D.I.Y darlings from Maize Hutton, DIY TUTORIAL HERE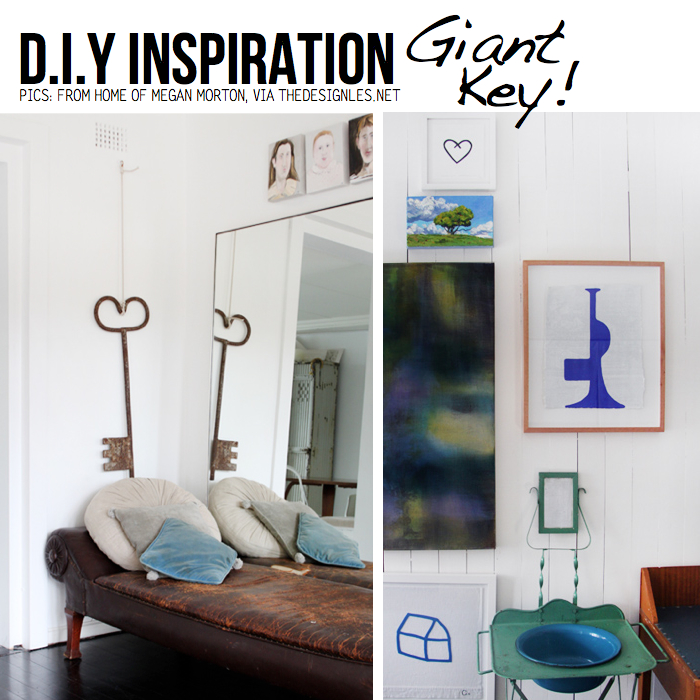 I stumbled across the beautiful home of aussie Megan Morton, featuring a decorative giant key hanging on a wall (among lots of other nuggets of inspiration), full story & more pics on DesignFiles
Let awesome Etsy vendor 'WinterBerryCottage' (left pic) inspire you, framed print right, via here
Driftwood rack from Etsy shop 'Simmons Ranch' & DIY Vintage Frame rack from Shelterness, DIY TUTORIAL HERE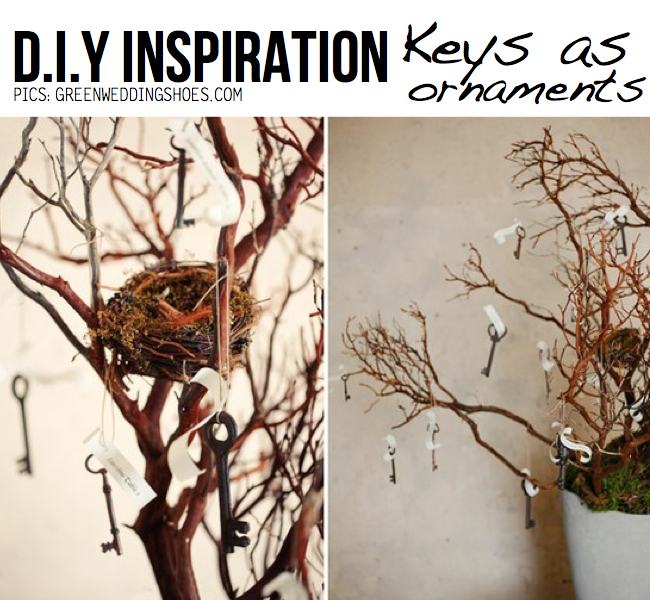 Use leftover keys as decorative ornaments, via 'GreenWeddingShoes'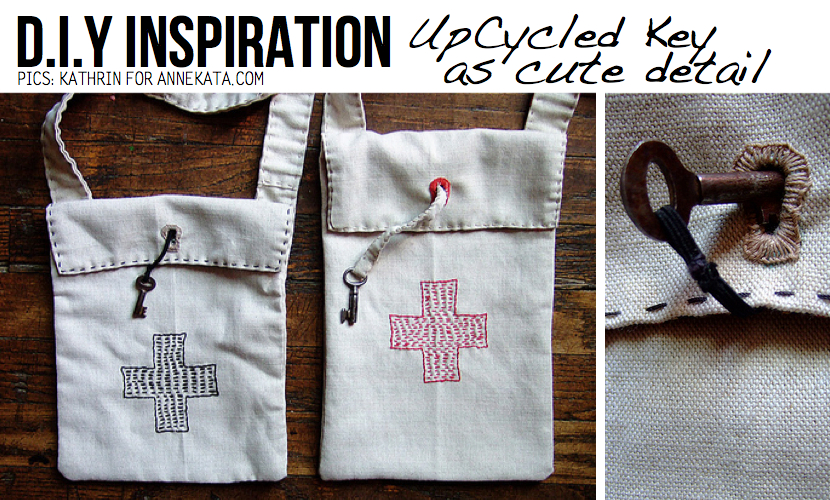 Awesome use of keys as a fun, unexpected detail, from 'AnneKata' – Read more HERE
Learn how to make sparkly keys with a little help from 'Factory Direct Craft', DIY TUTORIAL HERE
This 'less is more' D.I.Y key shelf from Norwegian blog 'Prydelig' is such a little gem! Get the DIY TUTORIAL HERE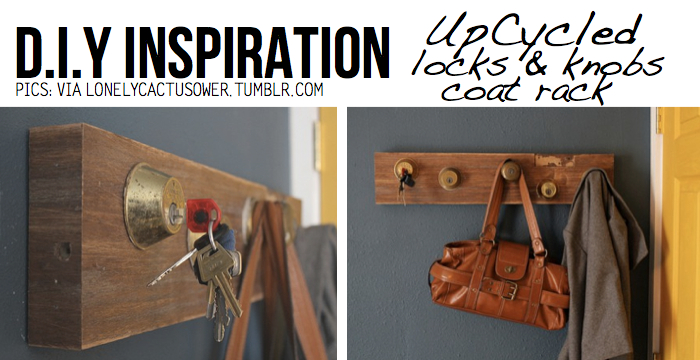 via here
Painted white, adding a little sculptural drama against a backdrop of framed photos, DIY from 'Young House Love'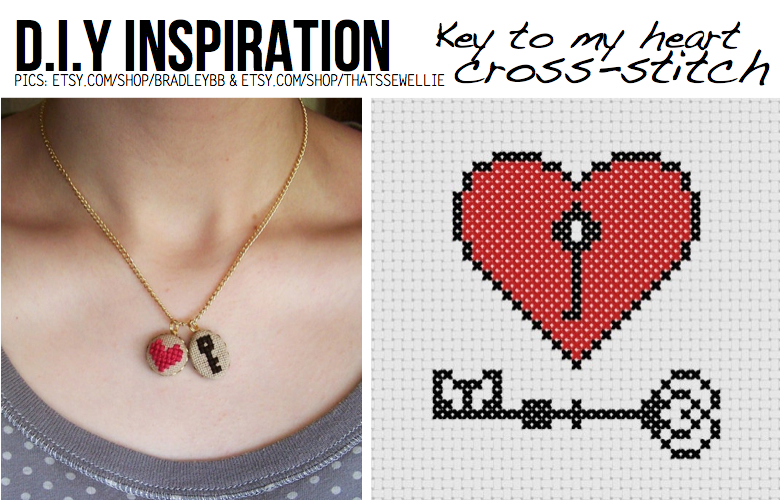 Get the cute cross-stitched pendants from Etsy vendor 'BradleyBB' or go D.I.Y with the pattern from 'ThatsSewEllie'
Lastly, always remember!

Good Luck hacking!