D.I.Y Dresser Dress-up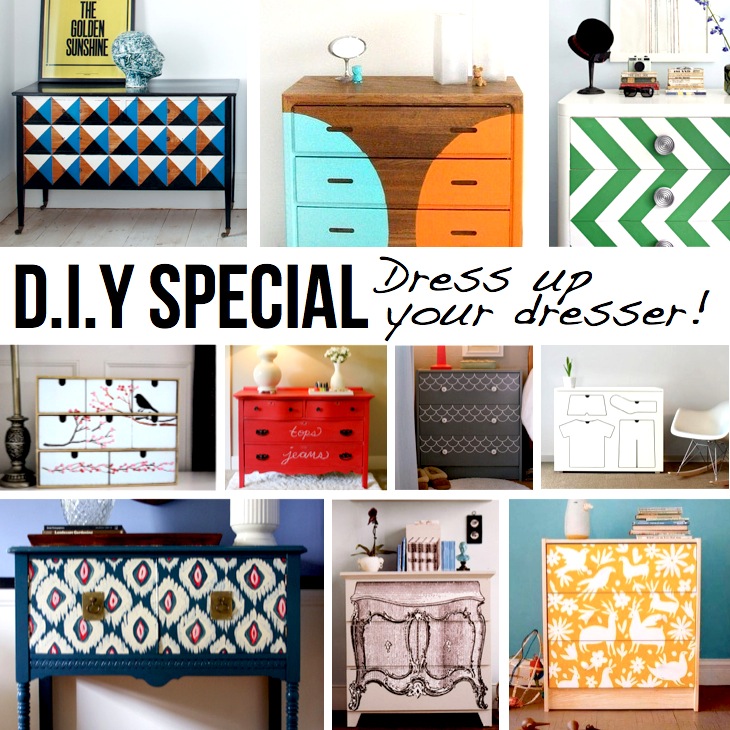 Storage in our homes is often a challenge…and finding storage options that are both practical and personal even more so! Old dressers and chests are abundant in attics and thrift stores, but more than often dingy and uninspired…This post features 15 doable D.I.Y ideas & tutorials on the crafty tricks that will dress up any old dresser into the Cinderella of your home  – Enjoy!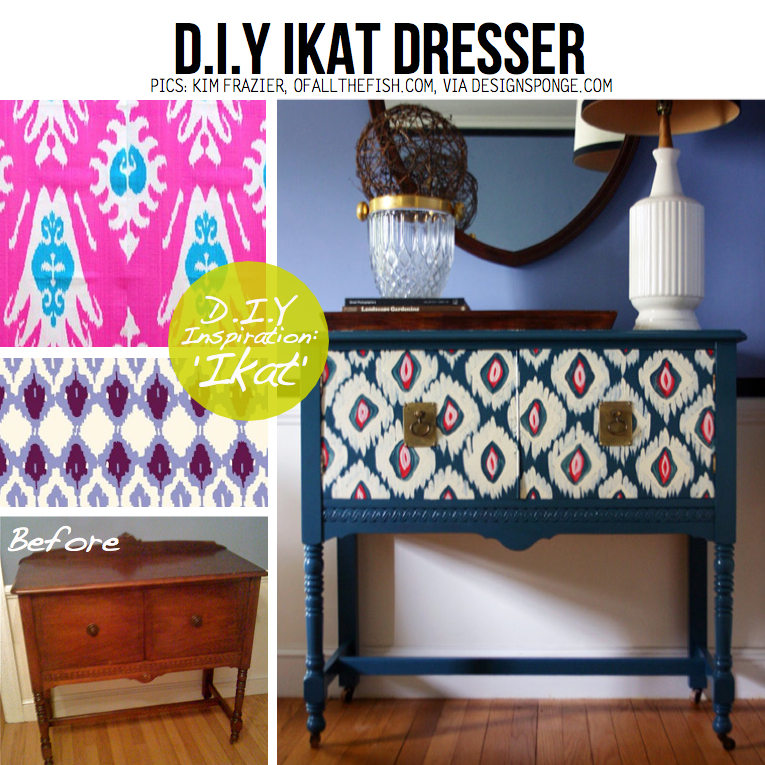 Sizzling Ikat turns an old dresser from drab to fab, by Kim of OfAllTheFish, featured on DesignSponge, TUTORIAL HERE!
DIY Industrial Dresser, check out the awesome rope knobs! By 'Me & Jilly' – TUTORIAL HERE!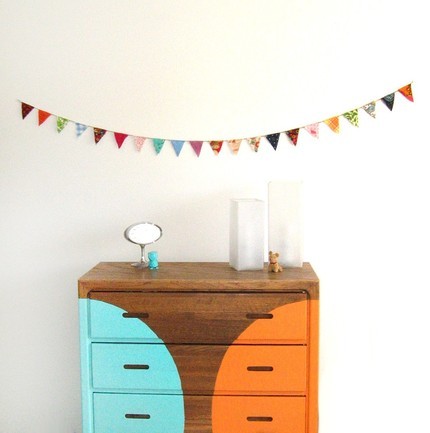 via here
The DIY Decoupage Chest from Martha Stewart is all about Cut, copy & Paste!  TUTORIAL HERE!
Masking tape, paint and statement knobs and you might end up with something like the smashing Chevron dresser above (spotted via here)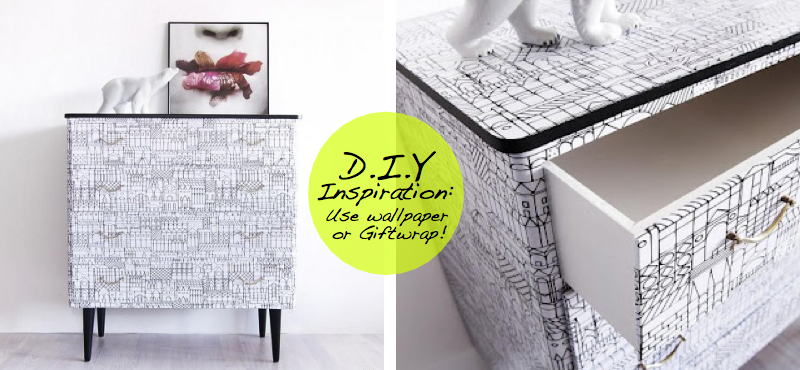 Re-use leftover wallpaper or giftwrap to achieve this look, spotted via here
A 'plain Jane' IKEA Rast Chest was given a total facelift with grey paint, new IKEA Lindsdal knobs and scallop pattern by Kelly Oshiro, featured on DesignSponge here!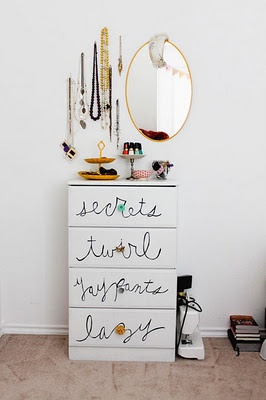 via here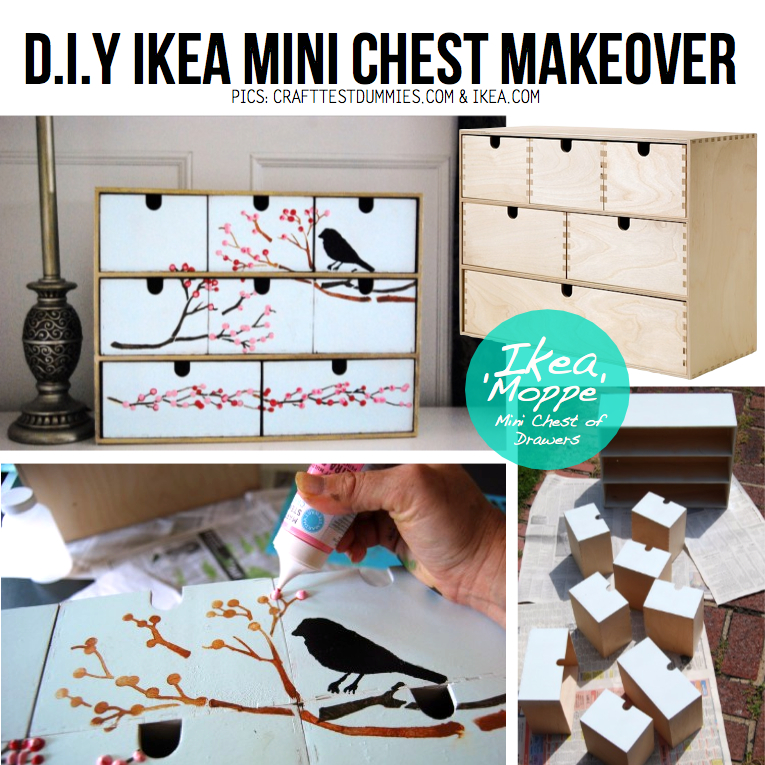 D.I.Y Makeover of IKEA's 'Moppe' Mini chest of drawers from CraftTestDummies, TUTORIAL HERE!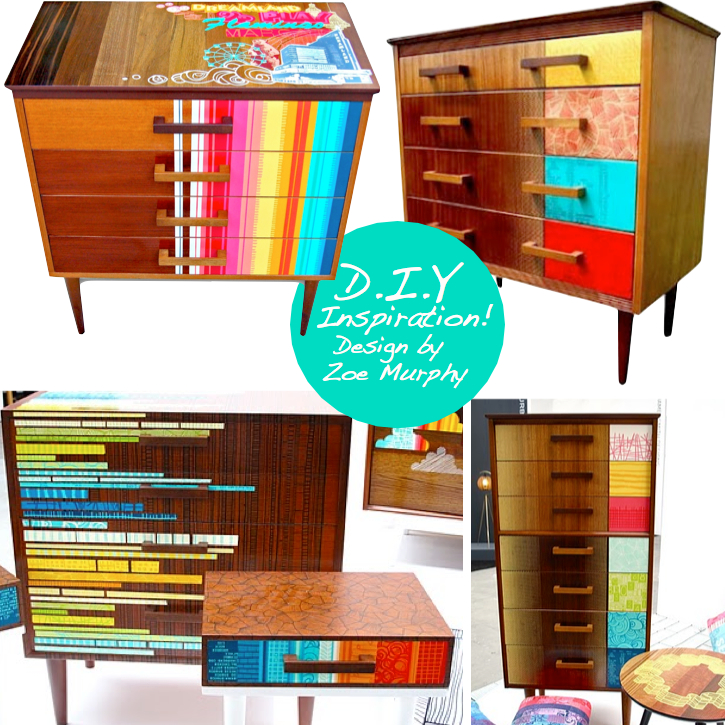 Inspired by Zoe Murphy's hacky & colorful aesthetic, read more here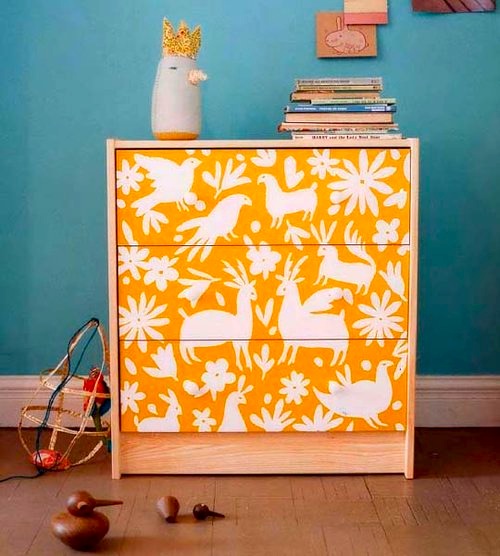 D.I.Y Idea from Designer Lena Corwin
Inside out dresser, via here
Awesome D.I.Y hack from ElleDecoration, TUTORIAL HERE!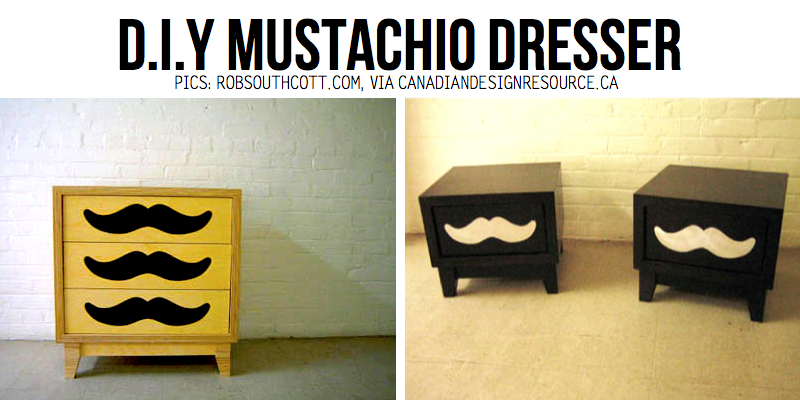 Mustache dressers by Rob Southcott, via here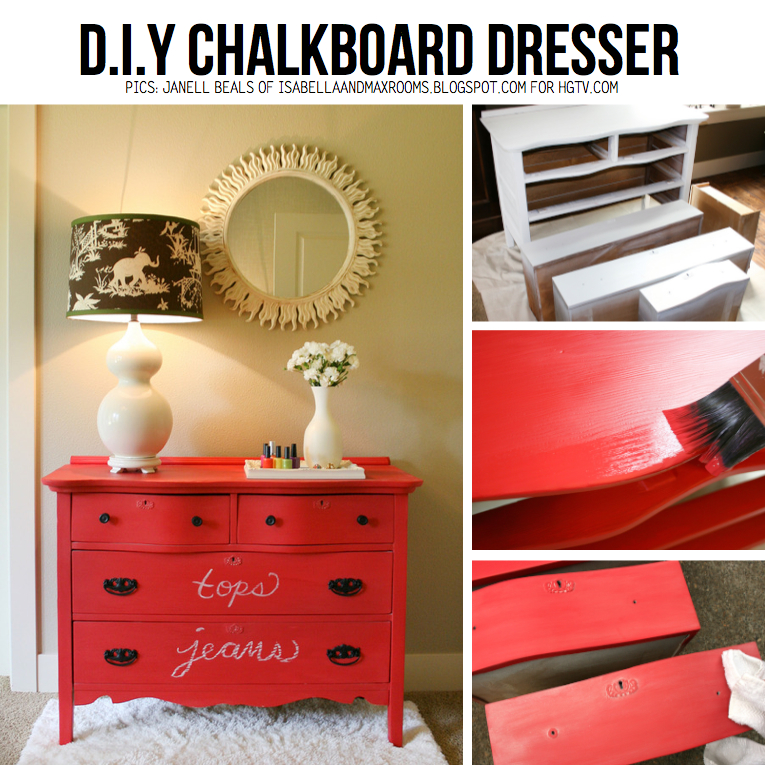 Red Chalkboard Paint
D.I.Y Dresser from Janell of Isabella & Maz Rooms, featured on HGTV, TUTORIAL HERE!
Good Luck Hacking!