D.I.Y Chevron & Wood
The trend for graphic chevron is still going strong! Hacky D.I.Y adaptations are all over the web, covering anything & everything from painted rugs to upcycled furniture. I've previously featured a round-up of DIY Chevron Ideas as well as a post full of 'Half-painted DIY', with some chevron thrown into the mix. For this post I decided to go kosher and dedicate this entire post to the awesome combo of Chevron & Wood – enjoy!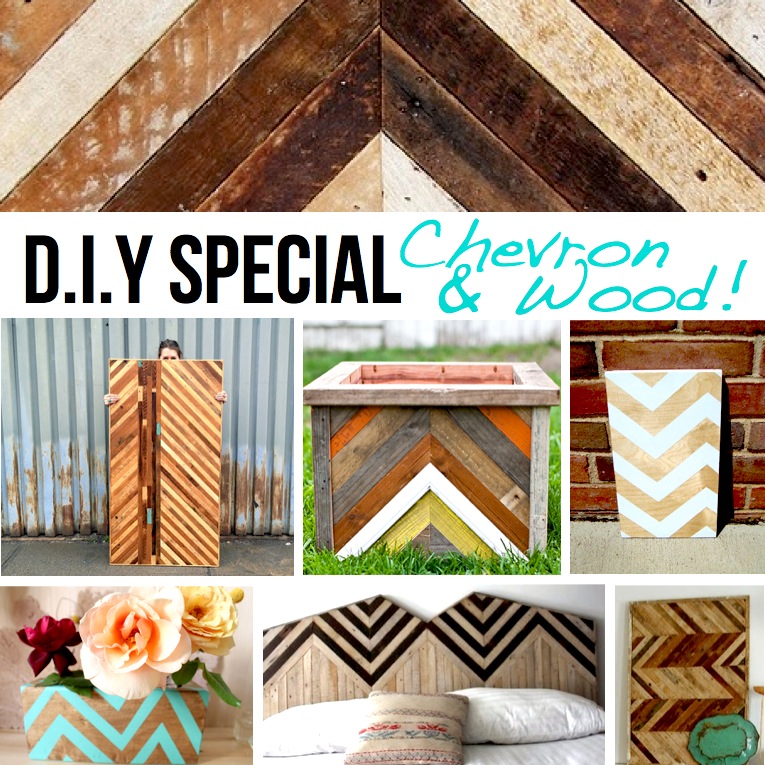 Working with the combo of chevron and wood, hacks can either 1.) focus on creating chevron pattern from the wood itself (in which a Mitre box is an essential tool) or 2.) painting onto wood (in which masking tape is the hero, allowing you to freely create your pattern). Painting is the easier hack, but working with the wood itself can create stunning results. Combining the two techniques in one and the same hack, well that is (as you're about to see from some of the examples in this post) just plain awesome!
Chevron wood art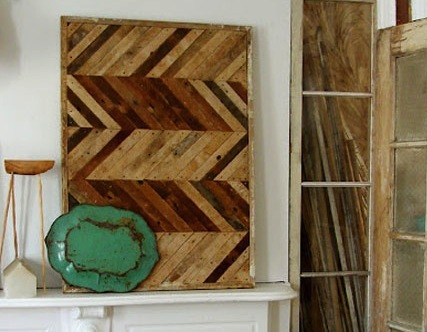 via here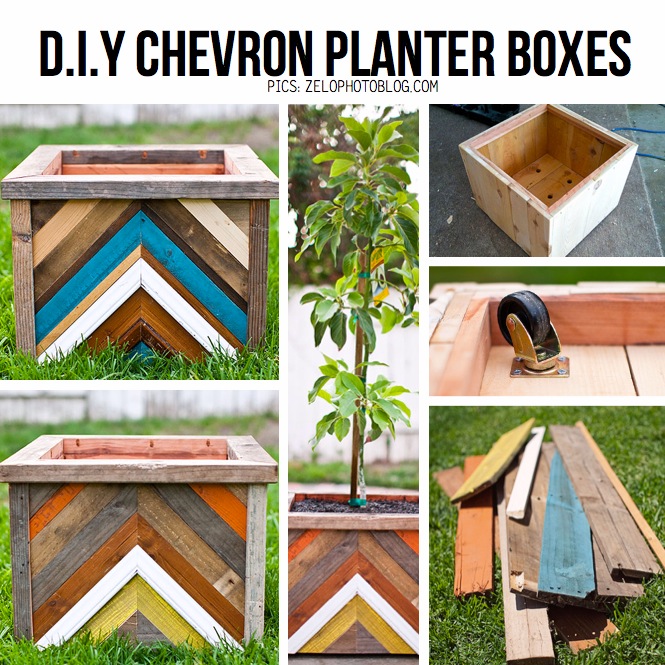 D.I.Y Reclaimed Scrap Wood Chevron planter boxes, TUTORIAL HERE!
Chevron Scrap Wood table by Ariele Alasko, read more here
Wooden Chip Chevron Ring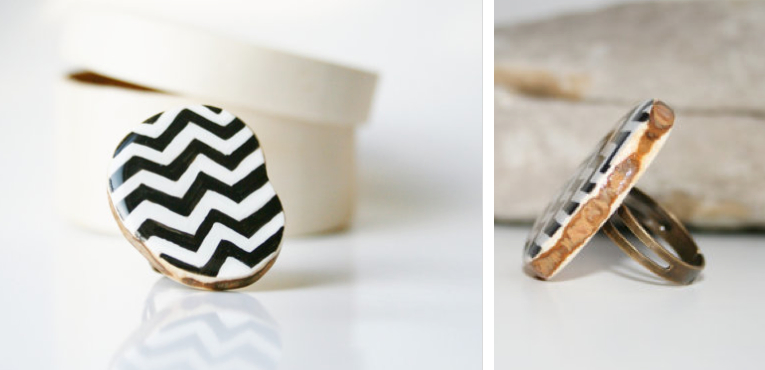 Chevron wooden chip ring from Etsy Vendor 'Starlight Woods'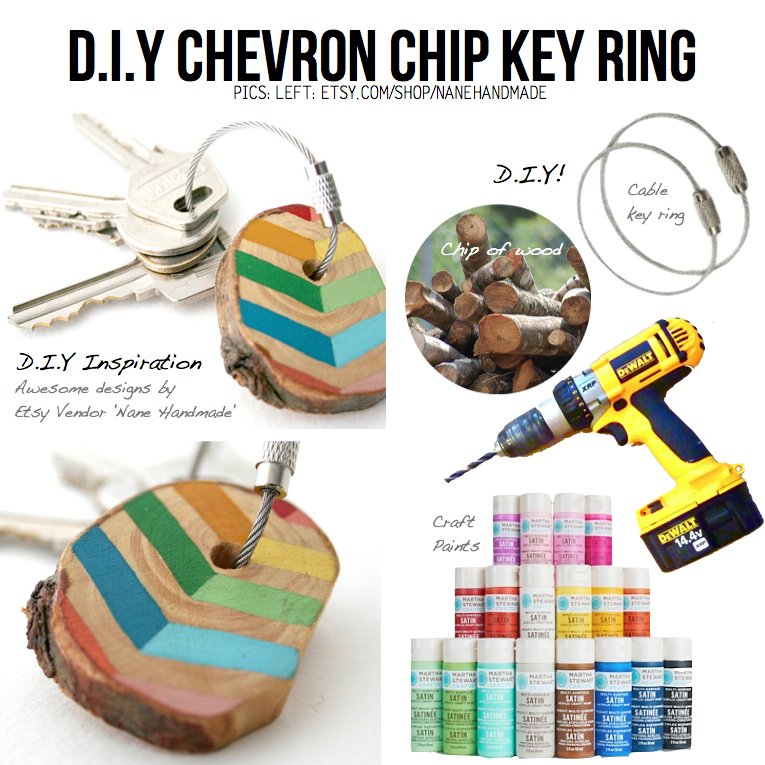 The awesome Chevron key rings from Etsy vendor Nane Handmade are a steal, only $15! However, if you have some scrap branches lying around in your back yard and feel like getting crafty, all you need to DIY is a chip of wood, a cable key ring, a drill and some craft paints!
Chevron painted wooden slab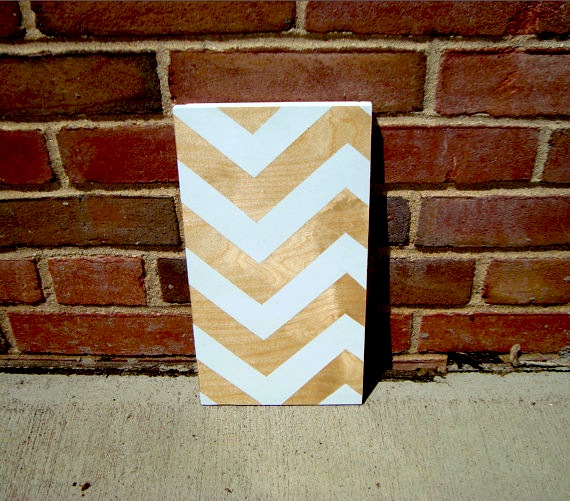 via here
Chevron flower pot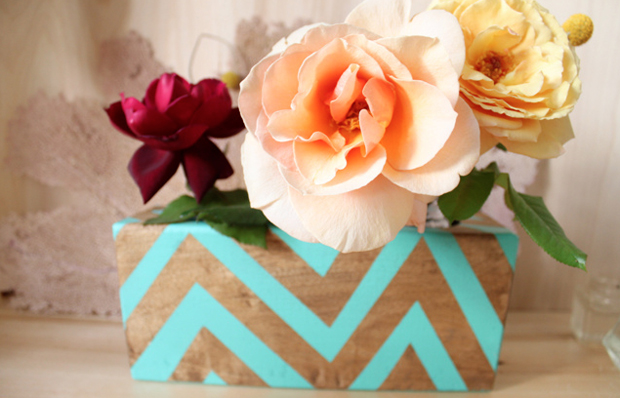 via here
via here
This awesome Venetian Blind upcycling project was spotted via DesignSponge, to re-create the look, a Mitre box
is essential as it helps you get those angled cuts right!
Etched chevron wooden ring
Reclaimed pallet Chevron Flooring
Chevron Wall in nook
via here
via here
Chevron Wood Necklace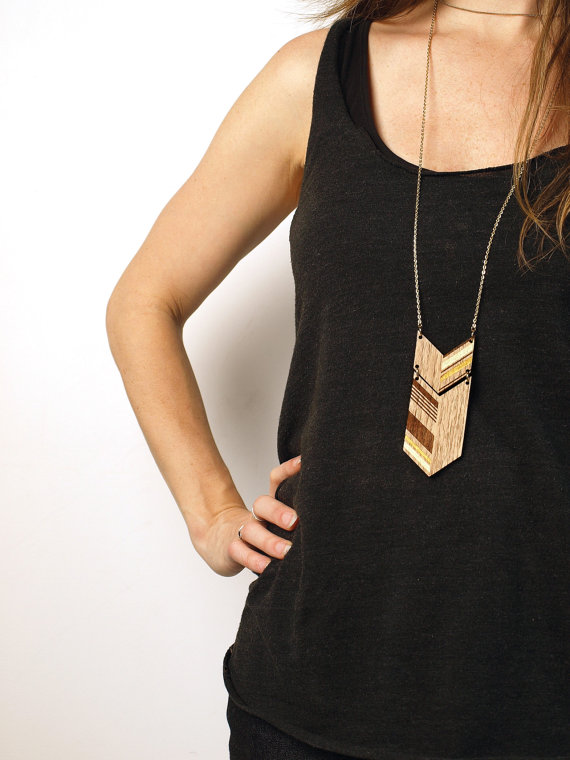 via here
Chevron Wood Table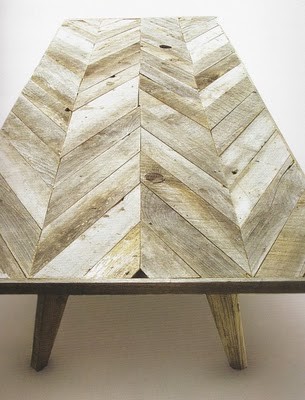 Hope the great hacks above got your D.I.Y juices flowing!
Good Luck Hacking!