Funky Chunky D.I.Y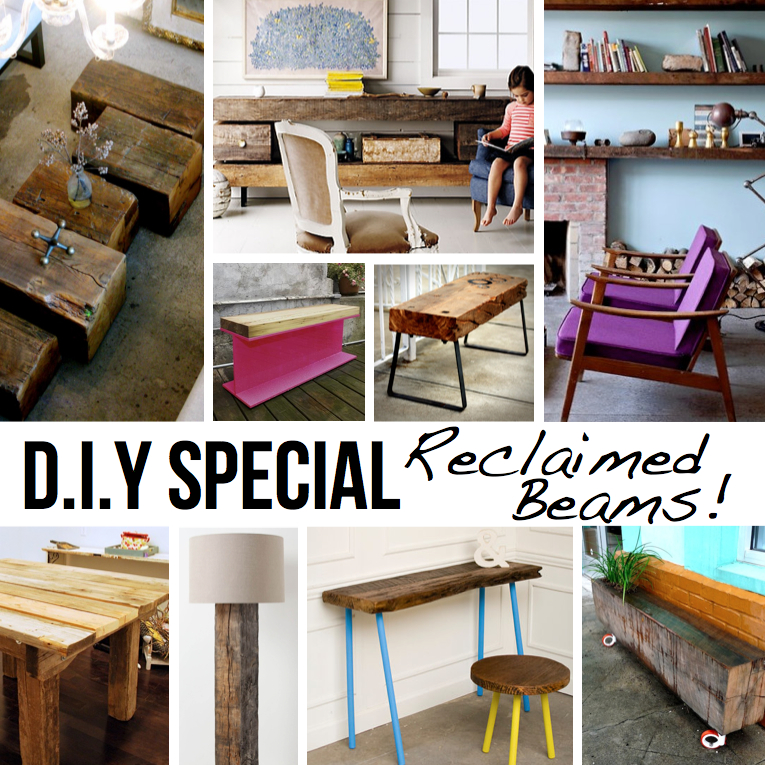 Tiimb-eerr! As old houses are continuously being remodeled, rebuilt or torn down there's a constant influx of old chunky beams to salvage, some are probably lying around waiting round the corner from where you live! Hacking and remaking the leftovers from old buildings not only has tons of environmental benefits (less transports, reducing landfill impact etc) but also allows tapping into the magic of history and heritage. This post features a bunch of hacky ideas to open your mind to the possibilities of beams – Enjoy!
For the ultimate statement piece, pair an old top with a contemporary bottom, go sleek modern inspired by Iron & Woodside or opt for a crisp bright hue like the blue legs from Etsy vendor Edies lab or the neon pink version from Katch Design Company.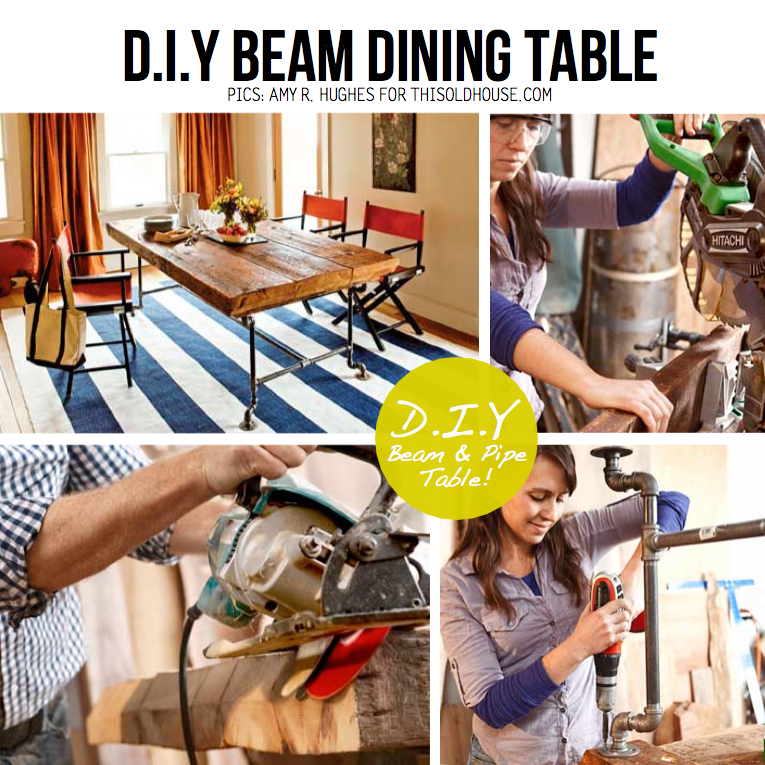 'This Old House' features a clever Beam+Pipe Dining Table design, DIY TUTORIAL HERE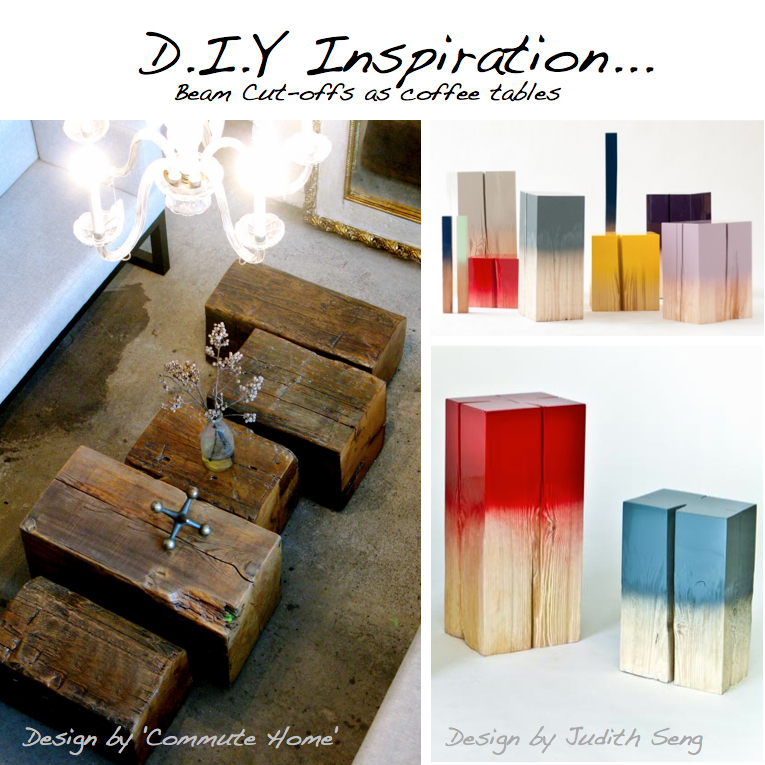 Natural beam cut-off table, via here – Dip-dyed tables from Judith Seng
Rollable Ceiling Beam Planter Bench from DiggersList, DIY TUTORIAL HERE!
Chunky Wood DIY Table from SweetPickins a.k.a Show & Tell, DIY TUTORIAL HERE!
Pics via here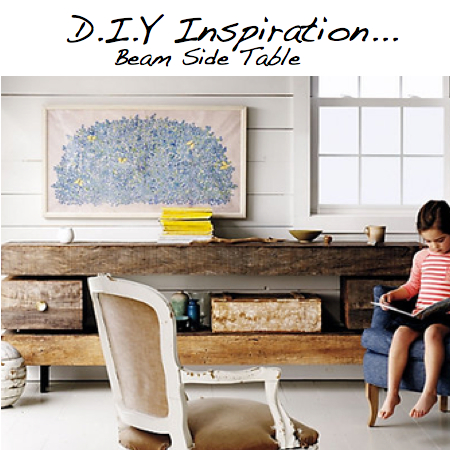 Beam Side Table, via ApartmentTherapy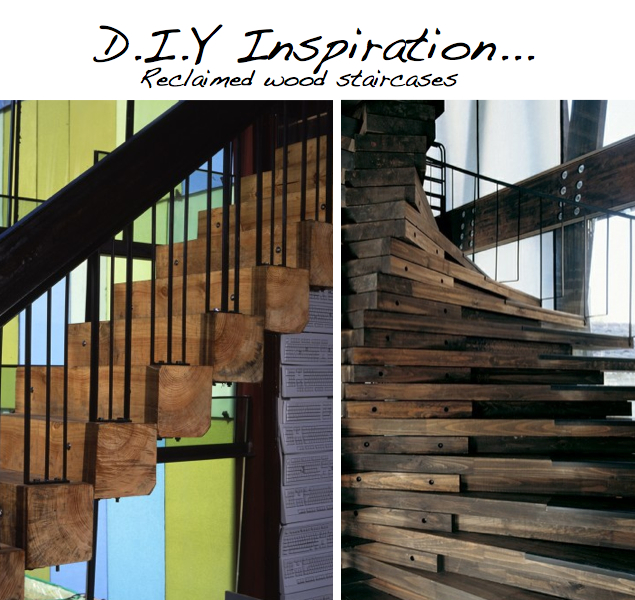 Ok, the reclaimed wood staircases is not a DIY for rookies..But they're inspirational nevertheless! Pic left from
'Scraphouse' by Jensen Architects
, Pic right
via here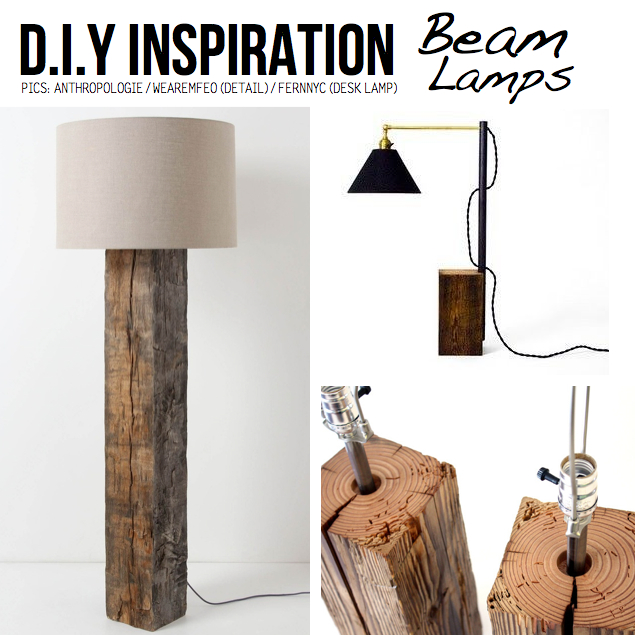 Beam, like the big one above from Anthropologie, are cool! It's a pretty straightforward hack, wiring doesn't have to go through the beam although that is the ways pro's like Etsy Vendor MFEO go about it, it could just as well run outside of it. The beam desk lamp from FernNyc opens up for a desk lamp remake, just replace the old desk lamp base with a chunk of wood!
Upcycling superstar
Piet Hein Eek
has lots of designs in which beams are used, like his
'One Beam bench'
and the
Chunky Beam chair (priced at whopping €7140!)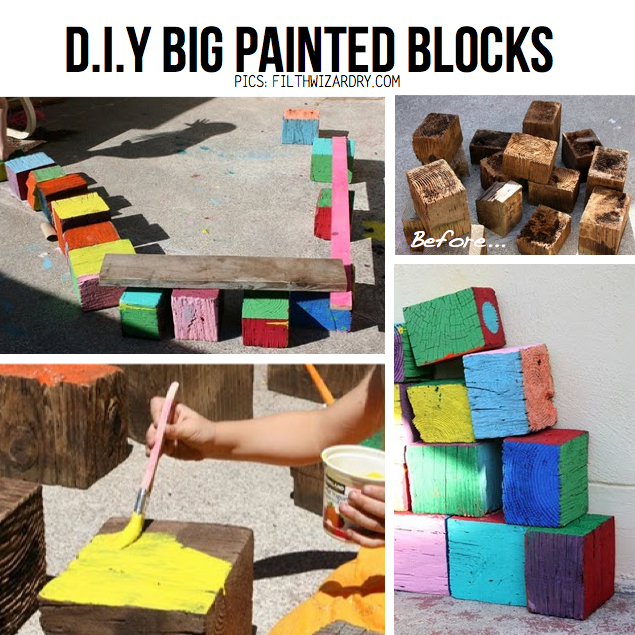 Lastly I project I find hugely inspiring…Painted Blocks, plain & simple! Read at blog 'FilthWidzardry', HERE!
Happy Hacking!