D.I.Y String+Nail Word Art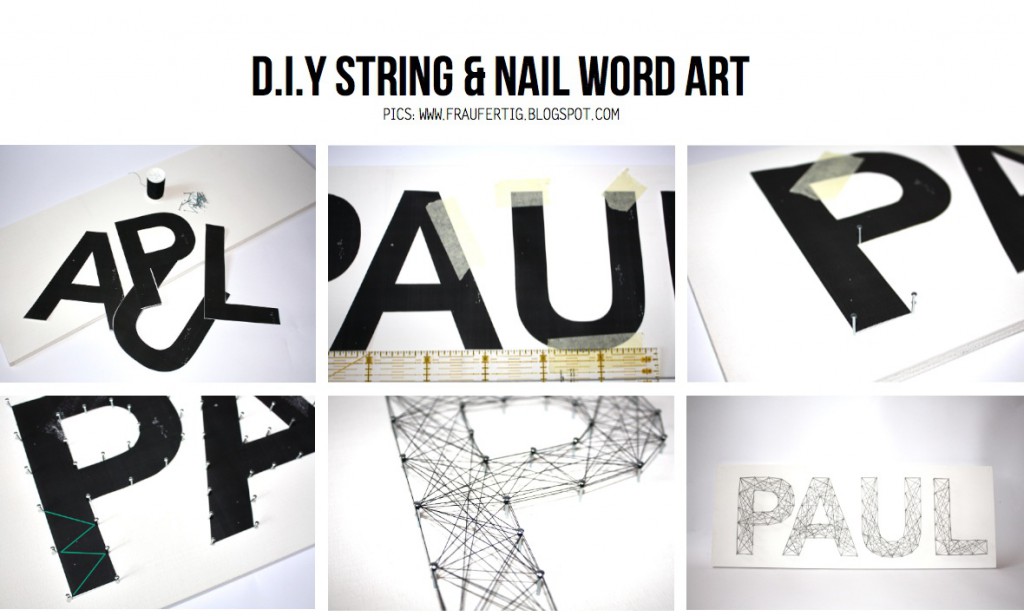 Nail & String word art projects have always been around, but the trend has been on the rise recent years, with projects featured in Anthropologie stores and other craft inspiration hubs. The German Fraufertig blog features an awesome illustrated D.I.Y tutorial to get you ready for some word art action.
Hack ingredients are the following: 1.) Wood back board cut to size and painted in color of your choosing 2.) round-head nails 3.) thread in your favorite color(s) and lastly, 4.) cut-out letters printed (from your computer) in a font you like. Tools you´ll need are a pair of scissors, a hammer, a ruler and some masking tape. These are the steps, as featured in the Fraufertig blog here:
Step 1
Grab your printed letter cut-outs, your painted wooden back board, your nails, your thread and get ready….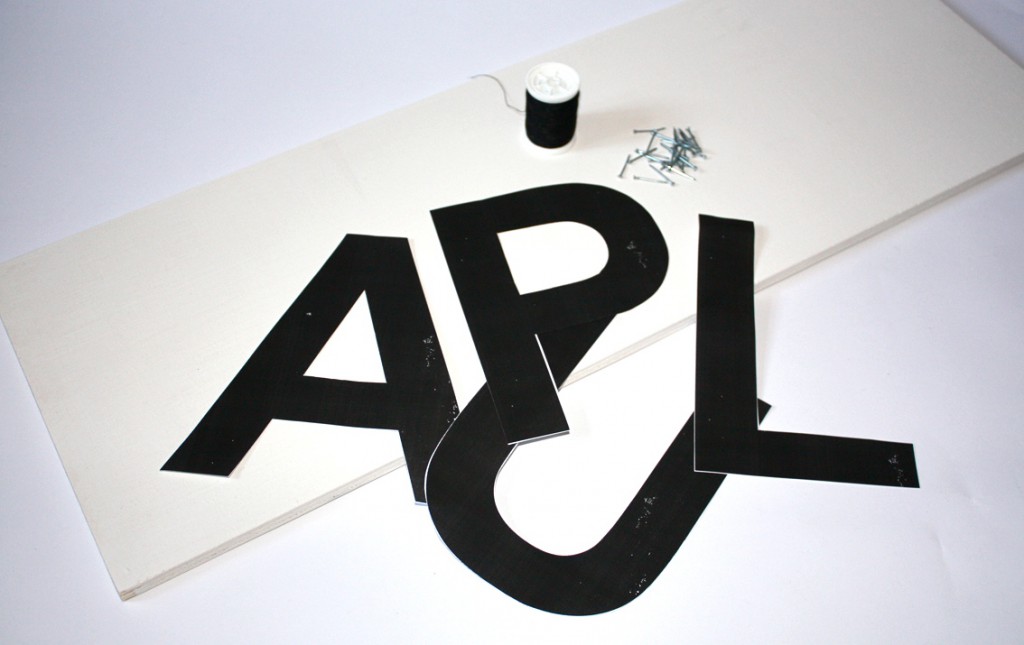 Step 2
Use masking tape to fixate the letters. For a neat look, make sure they´re spaced symmetrically.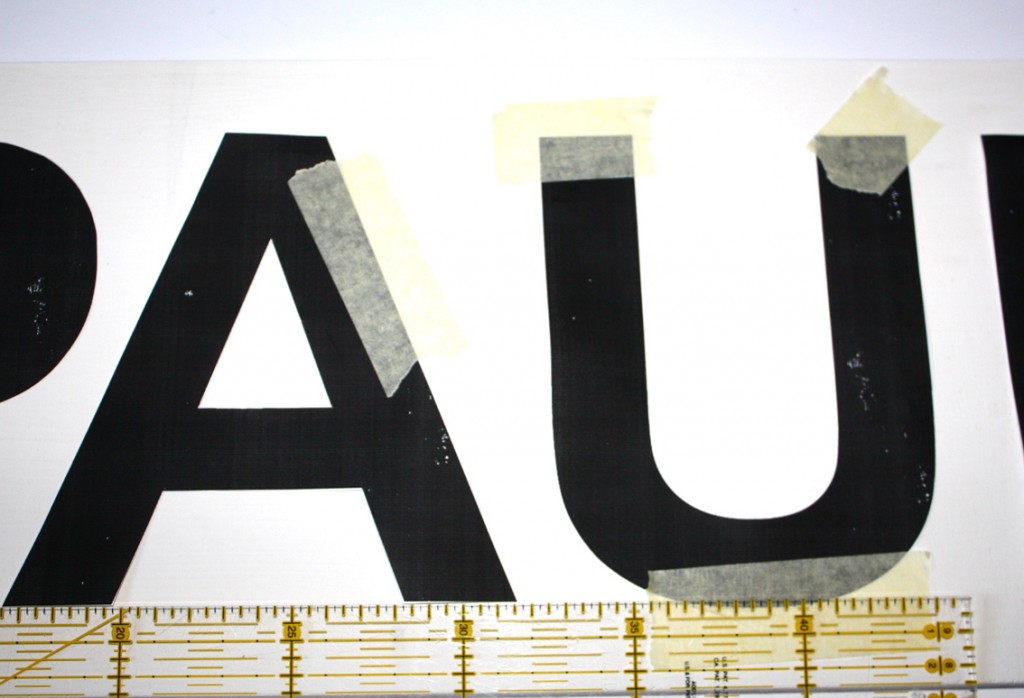 Step 3
Punch the nails into the outline of the letters.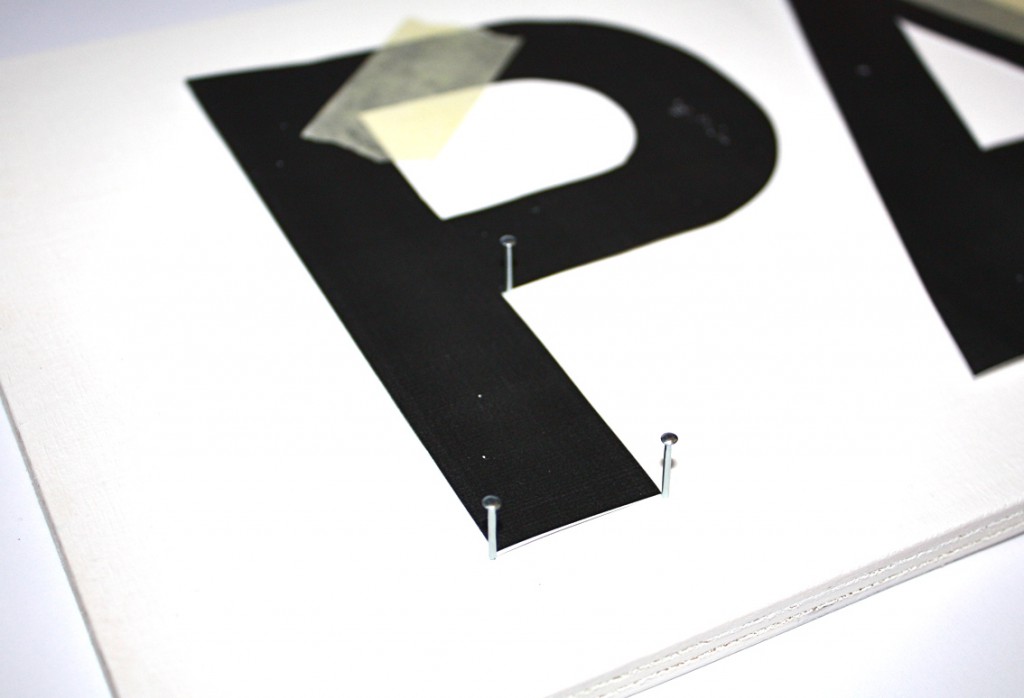 Step 4
When you´ve nailed the outline of the letters, remove the cut-outs, and start working that thread…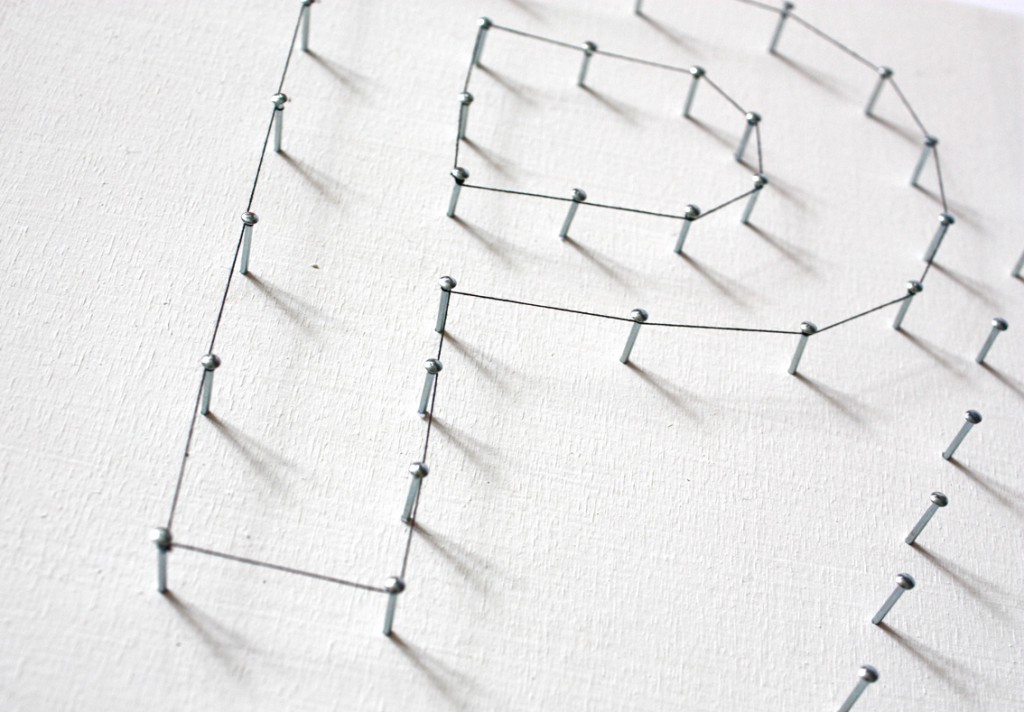 Step 5
Once you´ve got a threaded outer contour in place, go loco and create whatever pattern you feel like.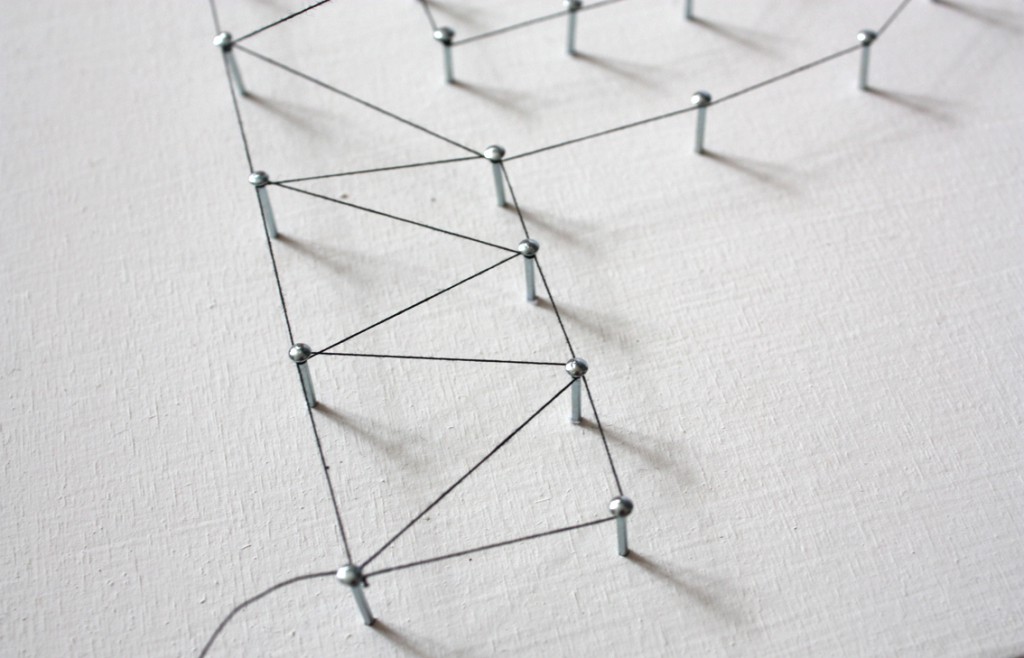 Step 6
If you have some patience, you could score this intricate, interesting look…
Step 7
Enjoy the awesome results!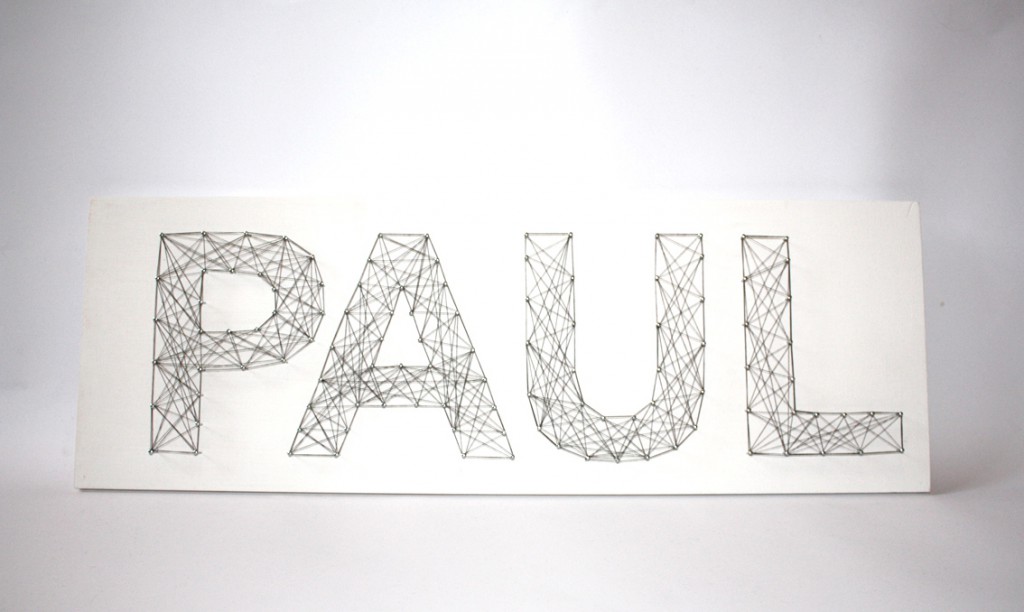 All pics are from the Fraufertig blog – Visit original blog post here!