D.I.Y Stenciled Pillows
Pillows, strangely we can´t seem to ever get enough of those. Their popularity might stem from the simple fact that they´re the key to any quick fix, new pillows it seems, have the visual influence to change a look of an entire room. But instead of going loco and buying new pillows, you can easily pimp your old ones with a little help from fabric paint & stencils…
In this post I´ve gathered a bunch of inspirational pics of stenciled pillows from around the blogosphere, along with links to hack tutorials, hope the selection will get your DIY juices flowing, this is the perfect weekend mini-makeover project – Enjoy!
Golden Coral
A beautiful & elaborate DIY tutorial on this pillow with stenciled coral pattern here.
Must-have monogram
Lovely tutorial for this tangerine number available here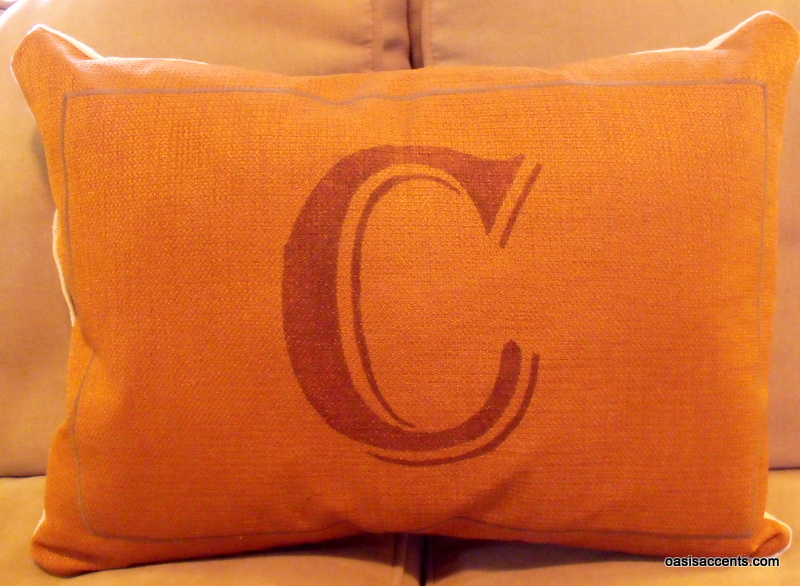 Pretty Pigeon
Awesome tutorial from blogger TiffanyRuda available here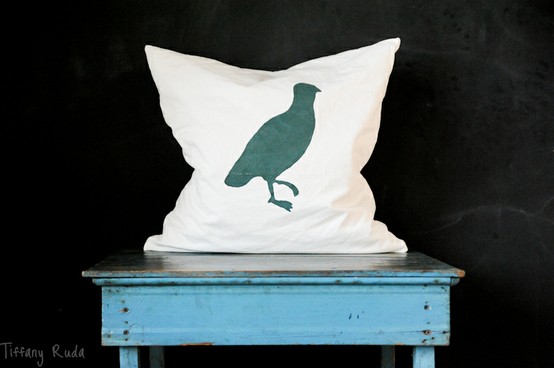 Oh-so-cute Owls
The stenciled owl pillow was spotted here.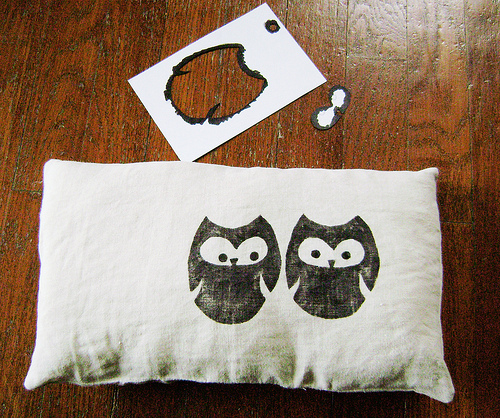 Pic from Flickr user Kamatrice
Fabulous in French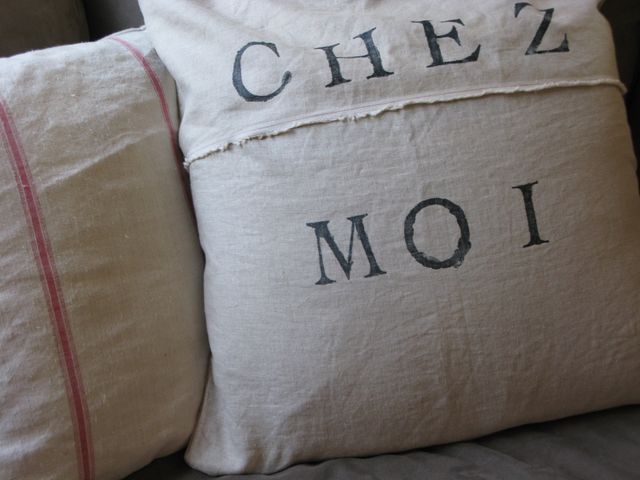 TheHeartofTheSeaHome.typepad.com
Fly with me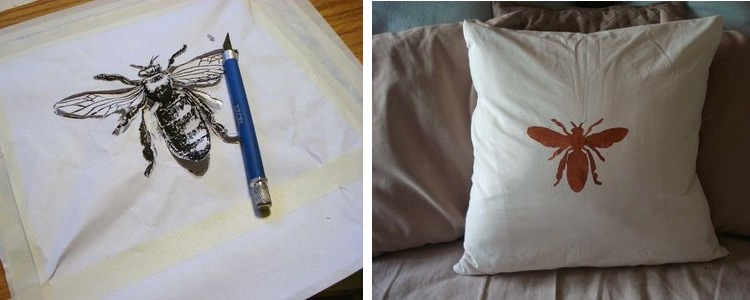 TheShabbyCreekCottage.com
Scrabble Pillows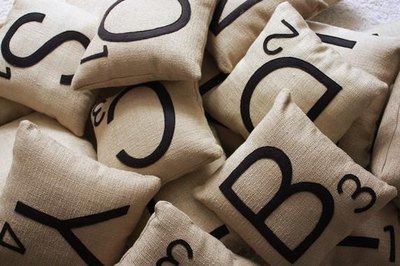 Words of wisdom
Wit & Whistle features a fabulous DIY guide on how to fill your old pillow with words of wisdom here.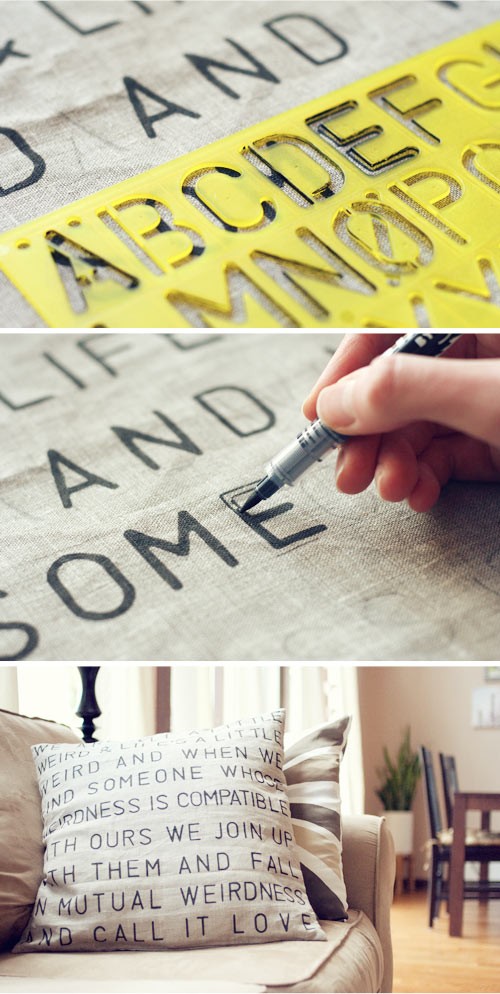 Urban inspiration
A tutorial for the stenciled vespa pillow available here
Pillow talk
Spooky Style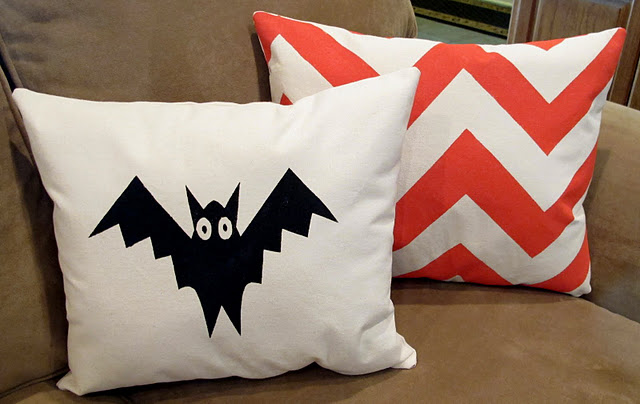 Lattice pattern
A great tutorial on how to achieve the geometric lattice print below can be found here.
Geometric
How-to DIY guide on making this stenciled geometric print here.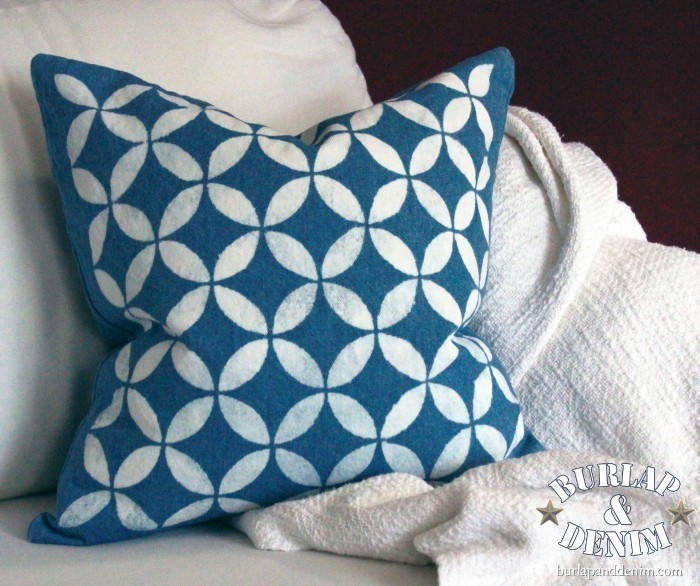 Good Luck Hacking!