Itchin' to be stitchin'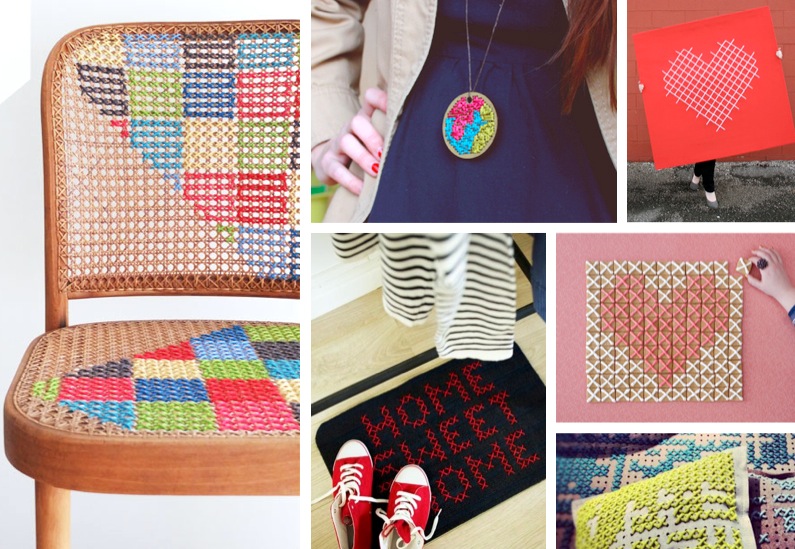 Oh boy have I gotten the itch for cross stitch! In my quest to find a cure, I've stumbled across the most amazing Cross Stitch DIY projects and tutorials, 10 of which I've gathered below. As awesome ideas tend to come from equally awesome people, tapping in to the stories behind the ideas comes highly recommended, you'll find them boosting your inspiration levels one exquisite stitch at a time – See links under each pic for full D.I.Y stories – Enjoy!
I'm nominating this clever project for 'Most clever hack of the year'! Aussie blogger Cintia of the 'MyPoppet' came up with it! Check out her D.I.Y TUTORIAL HERE!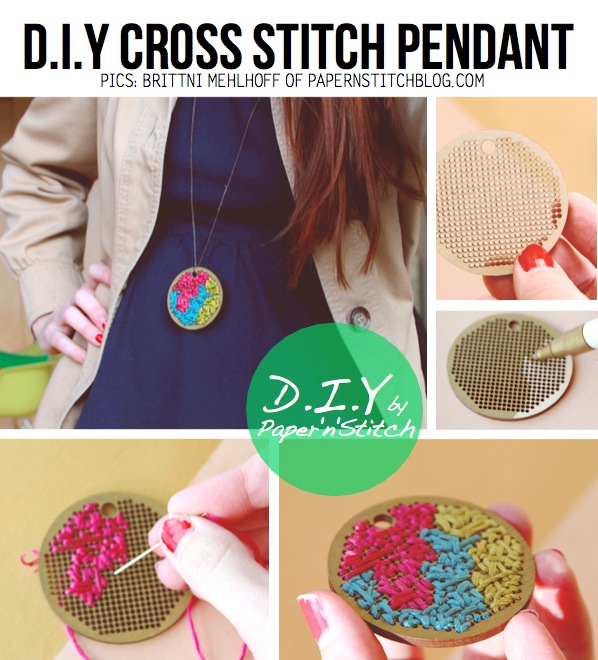 Brittni of awesome Paper'n'Stitch brings you the D.I.Y Cross Stitch Pendant, D.I.Y TUTORIAL HERE!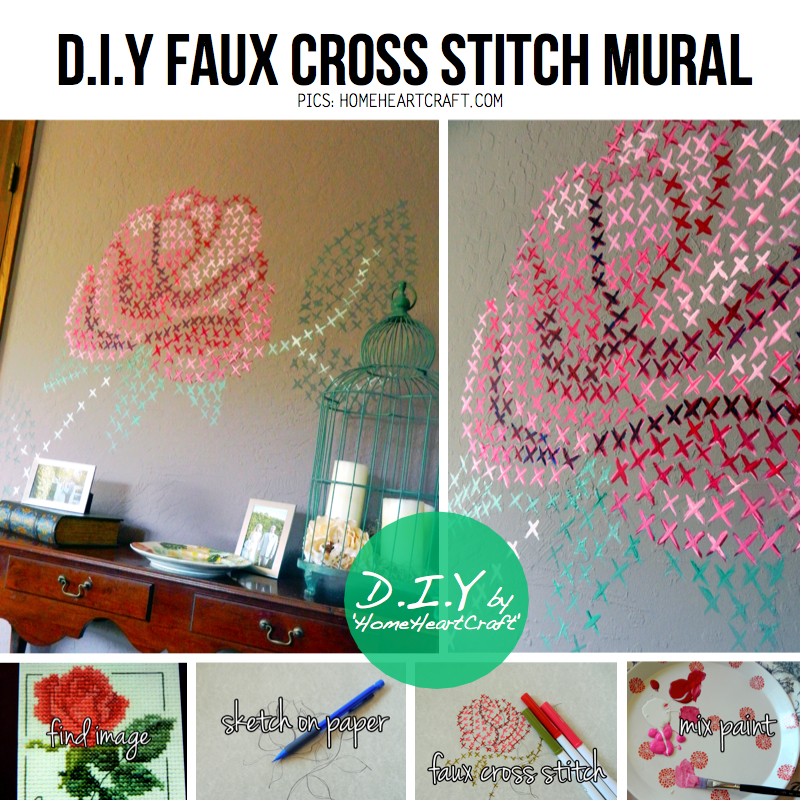 Honor of 'HomeHeartCraft' treats you this this stunning Faux Cross Stitch artwork! Check out her blog for lots & lots of great ideas, her tutorials all aim at "taking less than an hour and costing less than $25" – how awesome is that?! FAUX CROSS STITCH MURAL TUTORIAL HERE!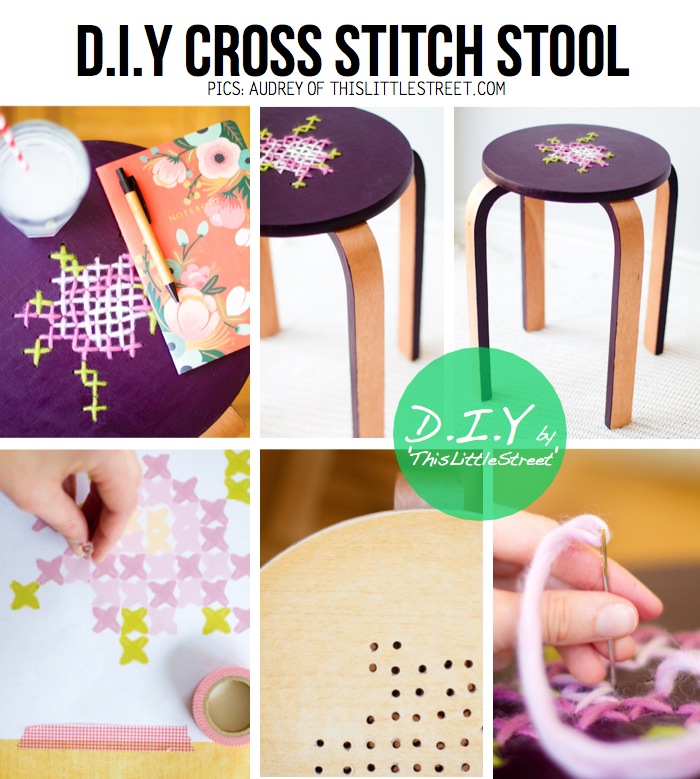 Cross Stitch stool, made by drilling holes into the wooden seat – Pretty neat! Thought up by New York based Audrey of blog 'This Little Street', D.I.Y TUTORIAL HERE!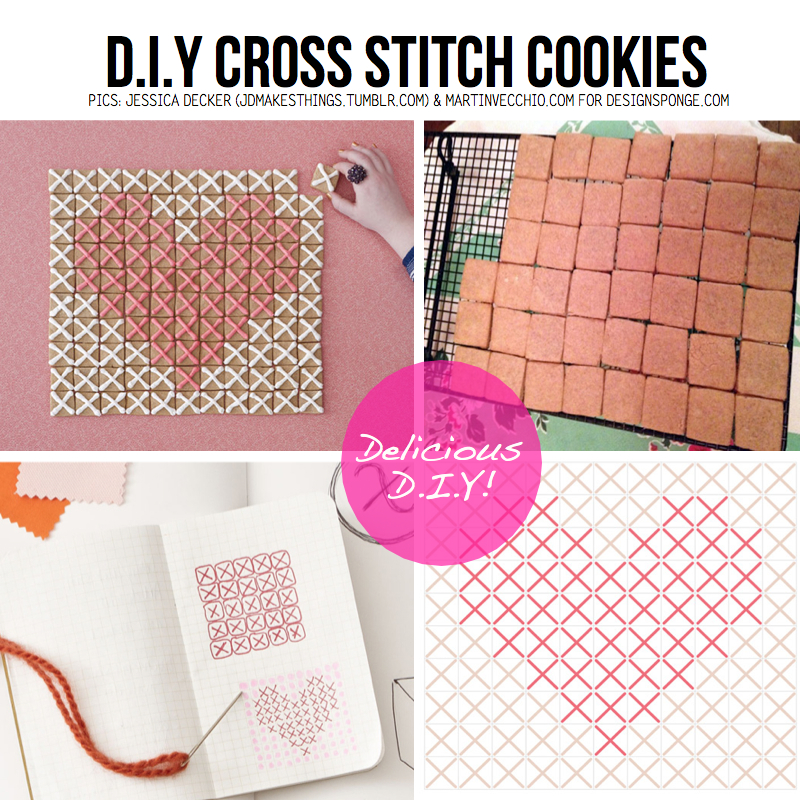 Awesomeness from Jessica Decker ("Miss giant cross stitch") for DesignSponge, TUTORIAL HERE!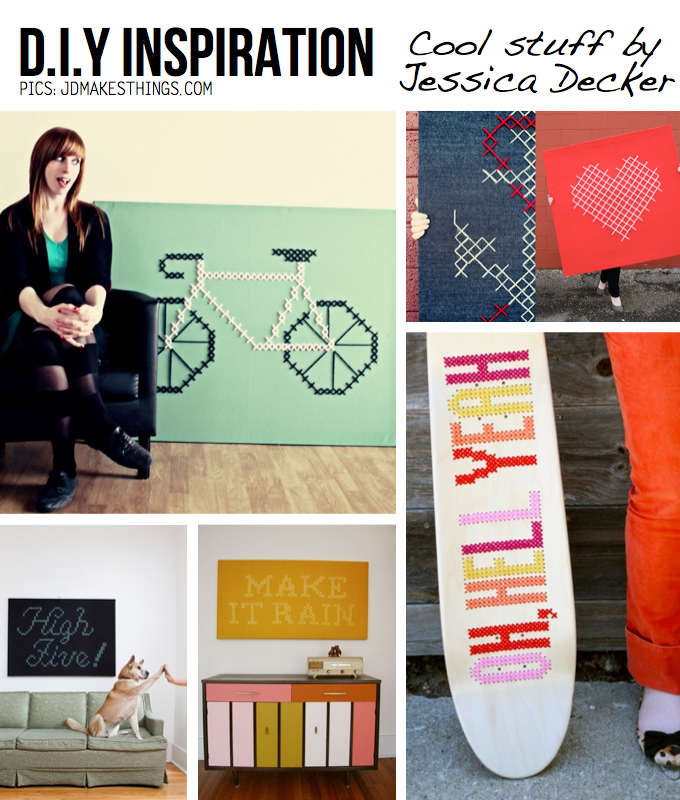 The cross stitch cookie maker, Jessica Decker, is perhaps the No #1 authority when it comes to arty cross stitch ideas, although I could never make anything quite as cool looking, I look to her for inspiration, check out her website HERE!
Let designer Charlotte Lancelot inspire some chunky cross-stitch D.I.Y!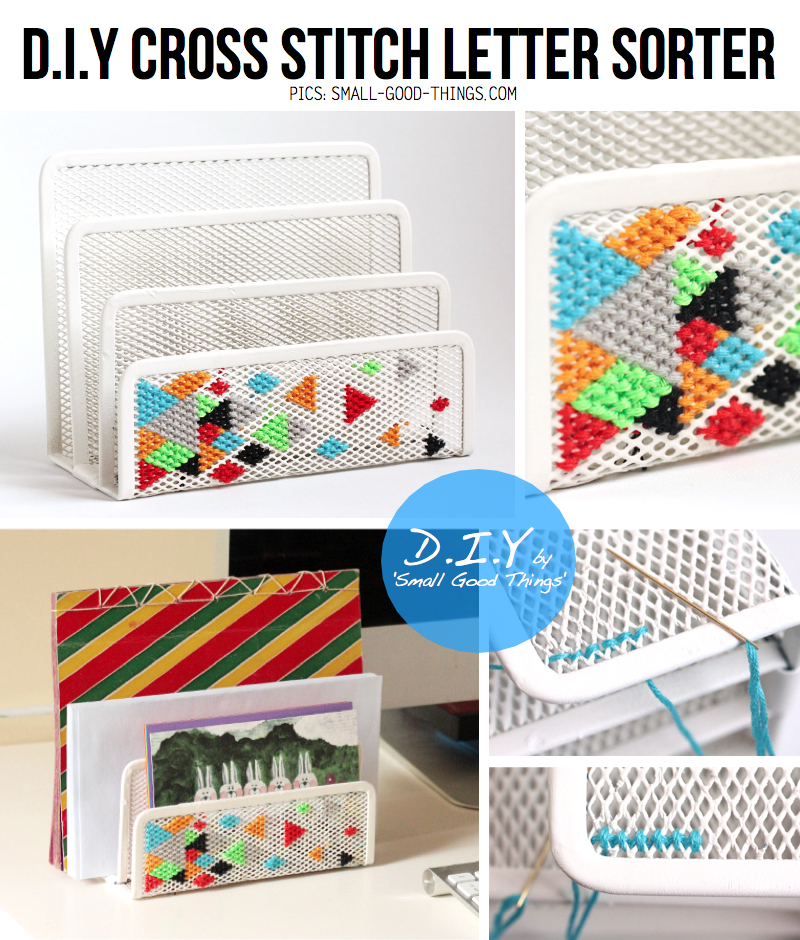 How awesome is this?! Blogger Emi of 'Small Good Things' blows my mind with her Cross Stitch Letter Sorter D.I.Y, check out her step-by-step TUTORIAL HERE!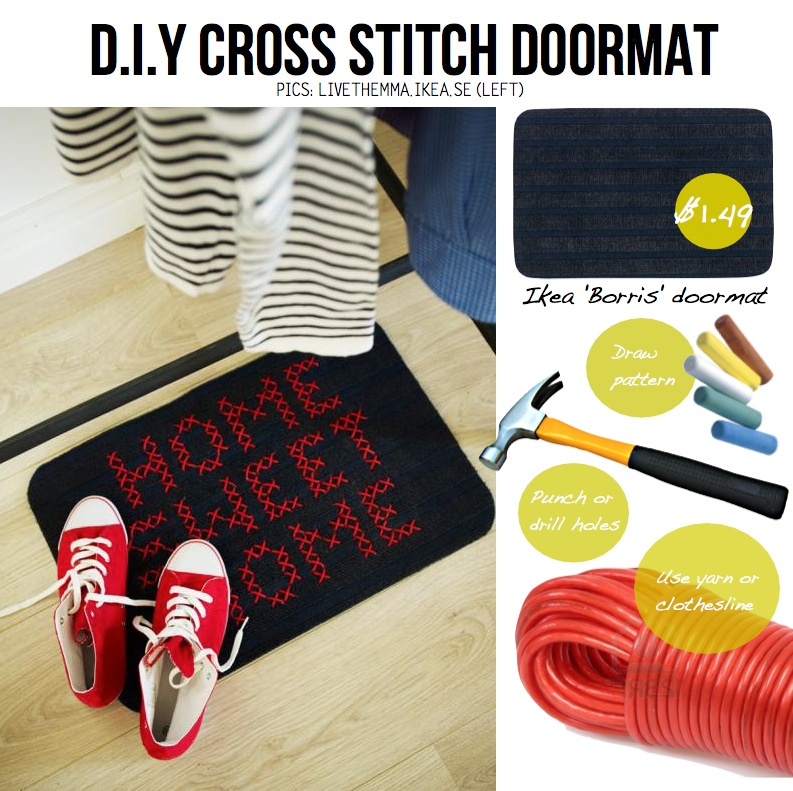 Give an $1.49 IKEA 'Borris' Doormat a serious style boost with a lil' cross stitch TLC! The idea was featured here, and suggests punching holes into the mat using a hammer and a nail and then using a sturdy nail to make the stitches with yarn, but I'm thinking clothesline could work too.
Sam of 'Have & Hold Design' made these awesome cross stitch tags for  'Uschi & Kay'  – Check out the awesome TUTORIAL HERE!
Thats' it for now…til next time,
Good Luck Hacking!