Put a cork in it…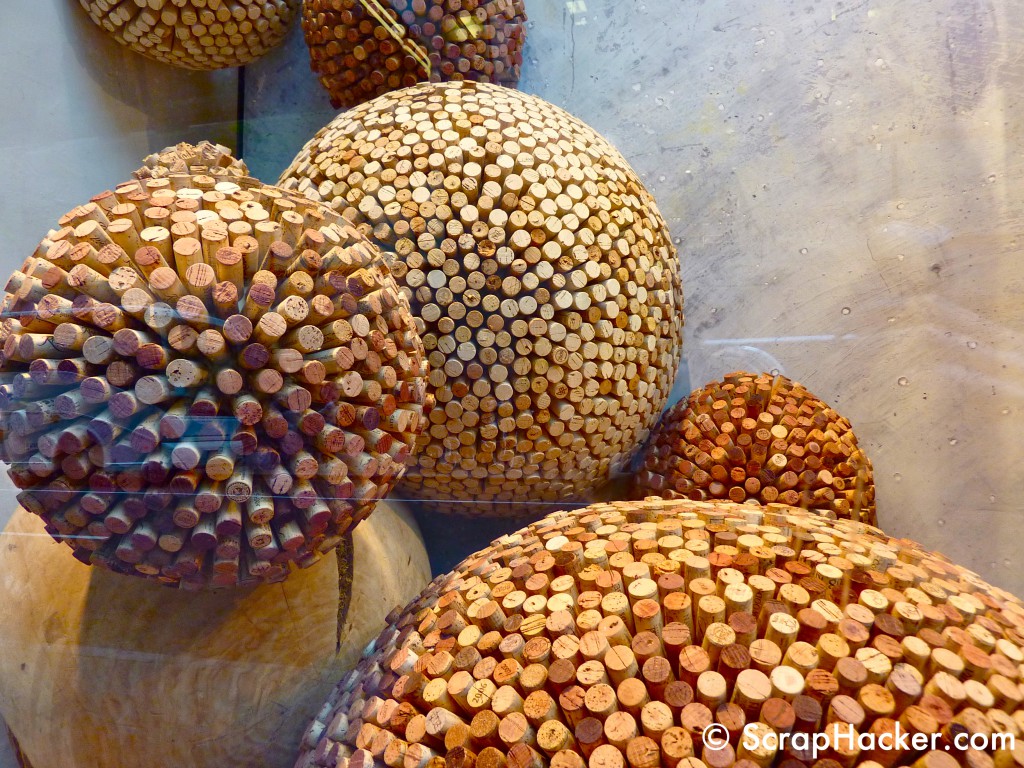 I saw some innovative and sculptural ideas on how to use old corks in a great window display of a Anthropologie store…I made me do some research. Did you know that cork has been used as bottle stoppers for more than 400 years? It is argued to be the best suited material to use as it contains a natural waxy substance, called suberin, which makes cork impermeable to liquids and gas, and prevents the cork from rotting, read more about cork here.
Although we all recognize a cork – how many of us actually know where it comes from? Here´s a clip to fill in that blank…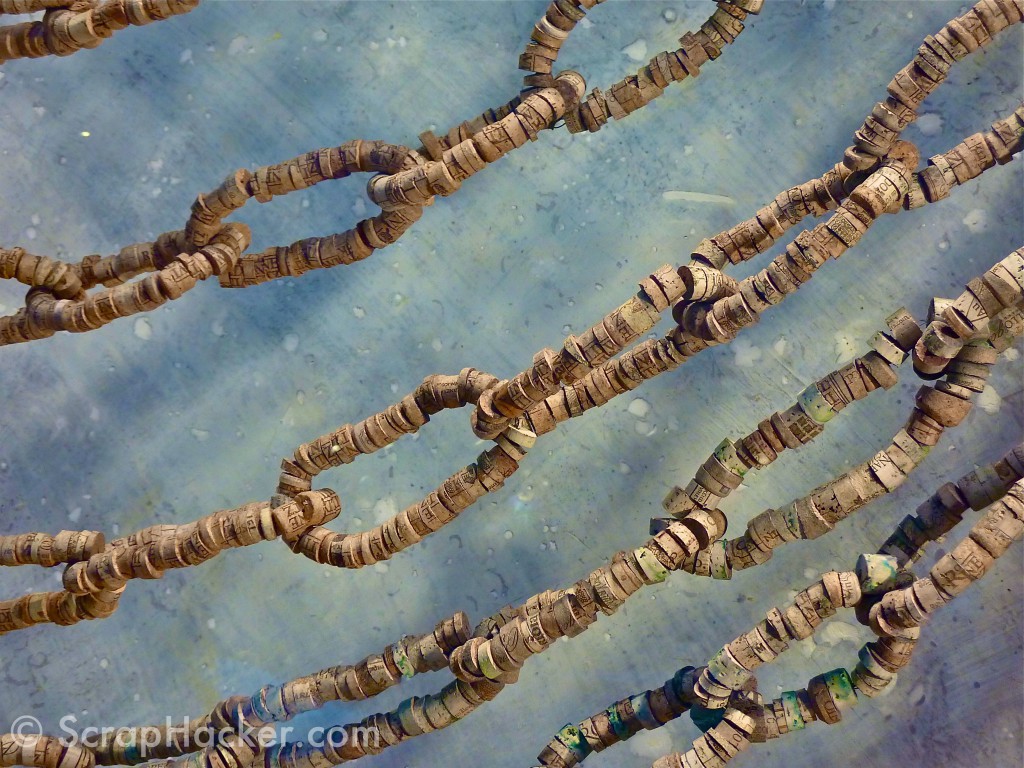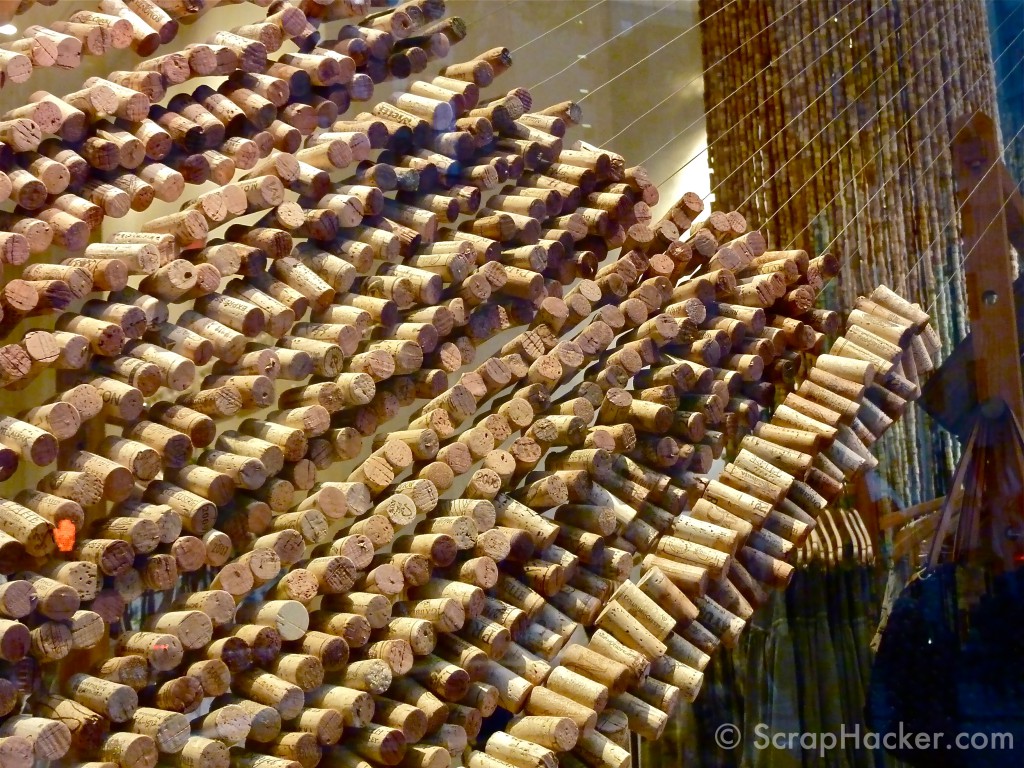 There are various uses for scrap cork (not all can end up as bottle stoppers and then in Anthropologie´s great window displays…). After bottle stopper have been punched out of the cork slabs, there is some leftover cork scrap. This scrap is grinded and then molded into large blocks and baked in ovens to make other cork products such as cork tile flooring and cork message boards!
See this great clip on usages of cork:
Knowing that…I think I appreciate the Anthropologie displays even more…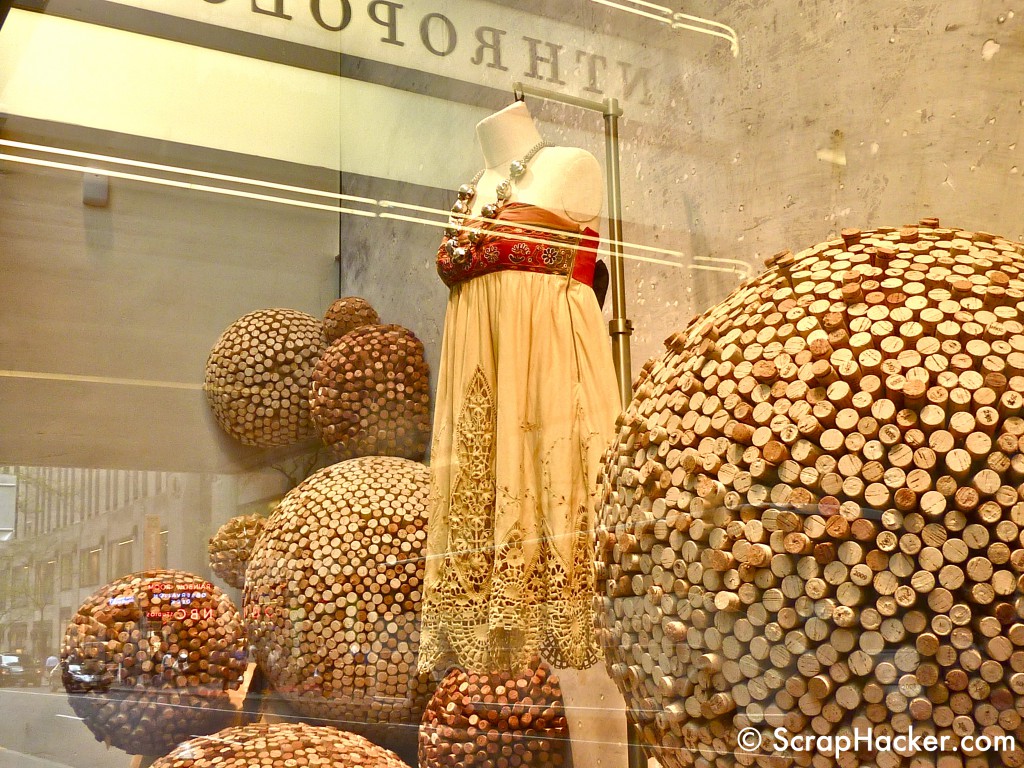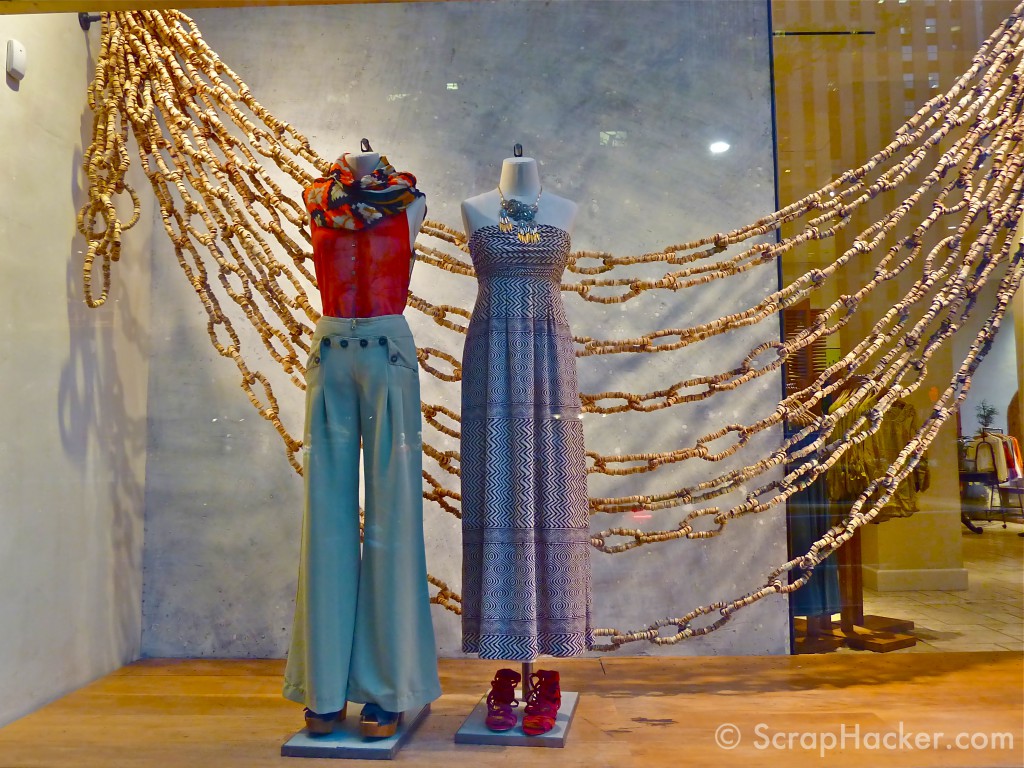 So, save your corks from now on, and but on your ScrapHacker glasses…This is a great tutorial from www.YourDailyThread.com
– what other creative new ways to use it can you come up with?
Good luck cork hacking!