D.I.Y Copper & Neon Bling
I think copper is really cool, it's one of those darling materials of mine. When browsing at my local hardwear store find myself admiring the shiny copper pipe, having that brief moment in the spotlight before disappearing into anonymous plumbing infrastructure. I've always had a weak spot for neon too. So, It's perhaps not that strange that I recently felt a compelling need for a match-making D.I.Y project which acquainted these two darlings of mine with each other. Some experimentation later and I ended up with some Copper & Neon love children: The D.I.Y Chunky Copper Neon Bracelets.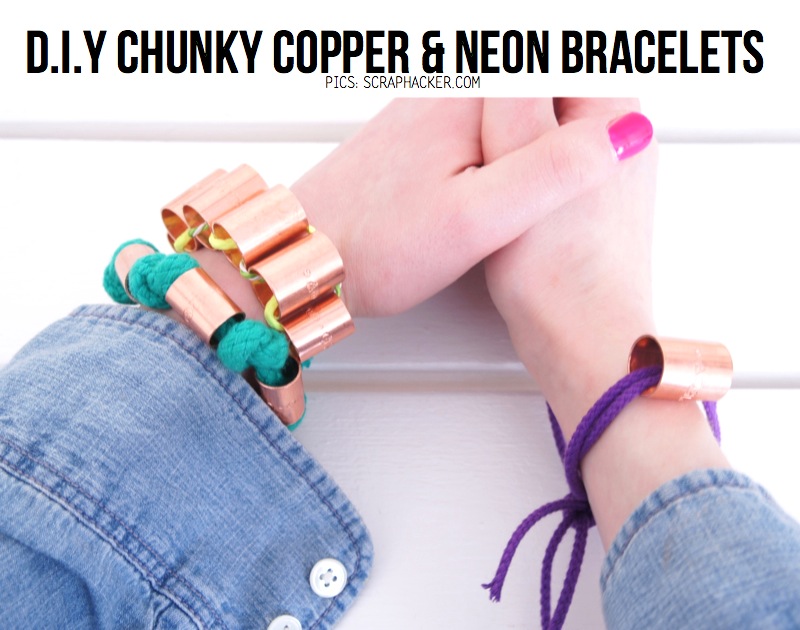 Funnily enough, a while after having completed my own D.I.Y, I stumbled across an extremely similar design idea by Matthew Williamson, and with a little more attention to detail you may well score a look similar to the awesome Tubular Bracelets (from S/S 2012 collection, priced at £140 and currently sold out). But for this D.I.Y tutorial you'll have to settle with my version…
What you need to D.I.Y
The hack is pretty straightforward, so I won't bore you with detail. Just make sure you stack up on some neon rope or ribbon and some copper tube bits from the hardwear store. In addition to that you'll need some scissors and tape.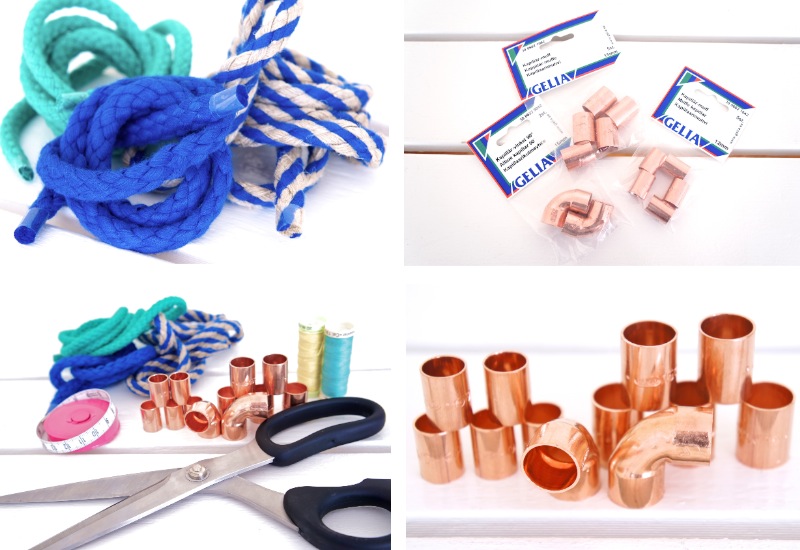 For the making process, I think you can derive the steps from the pics! I two different illustrated tutorials, each featuring one design idea each. The first one uses neon cord: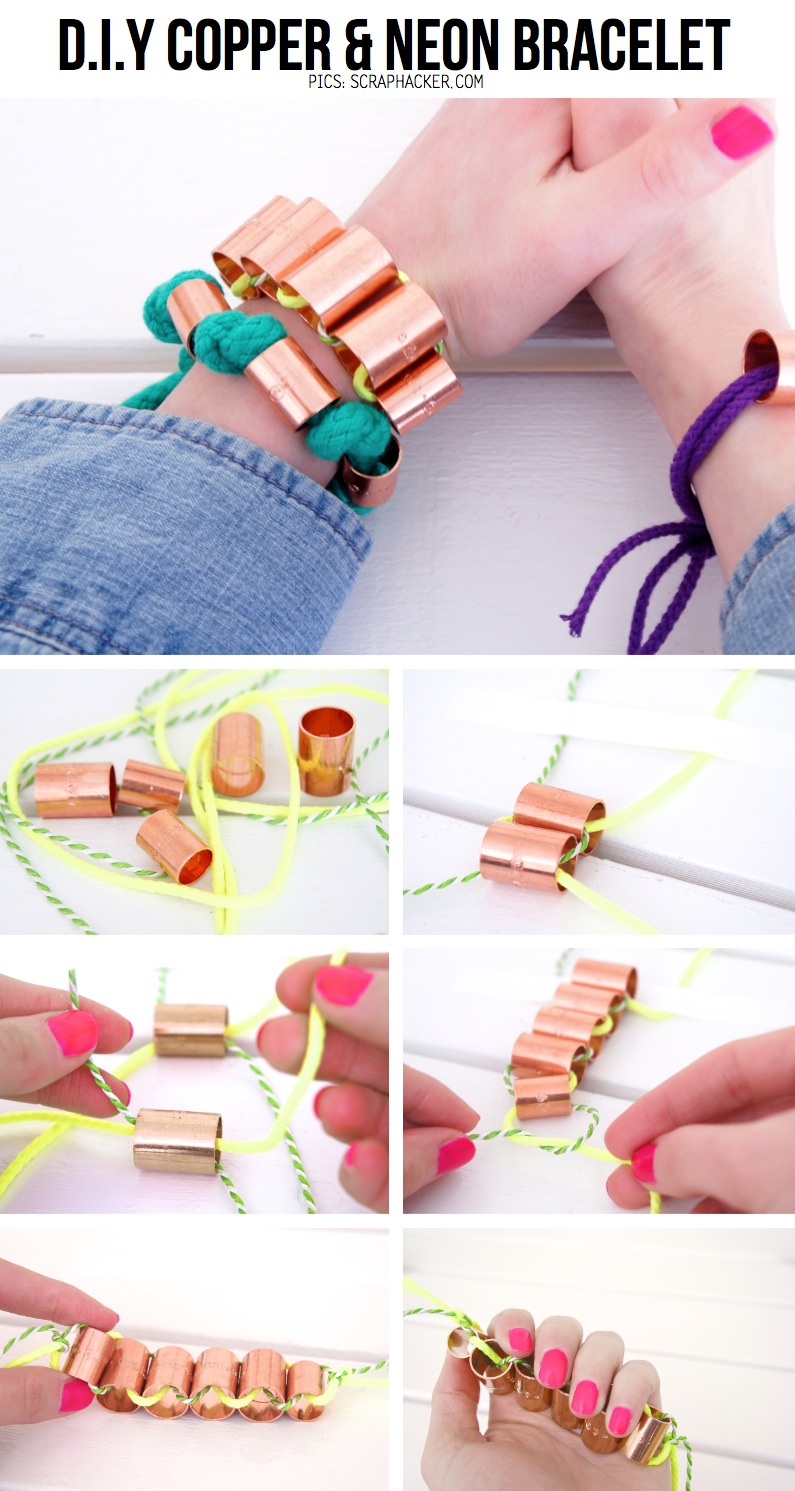 Another D.I.Y idea is simply using chunky rope and taking turns between basic knots and the copper bits, as seen below:
That's all for now…
Good Luck Hacking!