D.I.Y Color Block Pants
Let´s take cue from innovative D.I.Y blogger HonestlyWTF who remade an old pair of chinos into something rather stunning, simply by adding a touch of textile paint! This hack is a great D.I.Y (gift) idea as tons of jeans and pants are available in thrift stores (and at the back of your closet)…simply waiting to be re-invented and reinvigorated!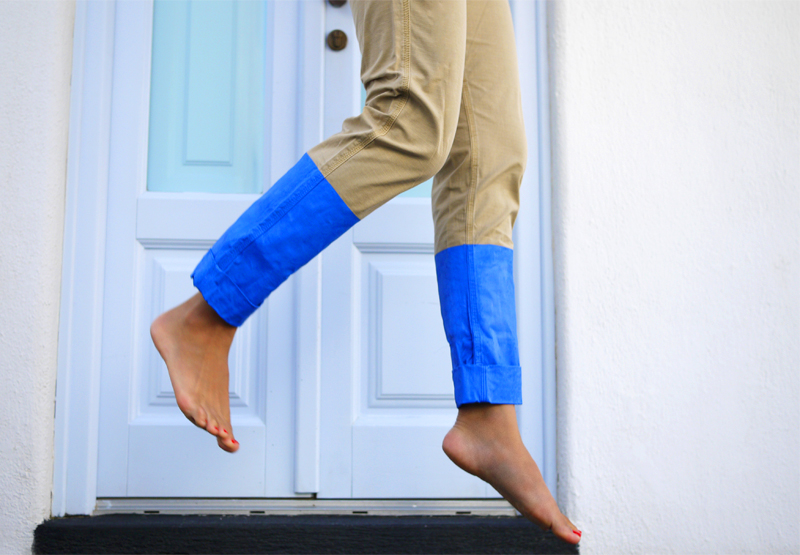 Check out the details of this stunning hack to get ready for some Scrap Hacking action…Hack description available here @ HonestlyWTF). Featured below are pics showing the broad strokes….Hack ingredients (as specified by HonestlyWTF) are: A pair of old boyfriend jeans or chinos, Fabric or craft paint, a Flat paintbrush, Small plastic tray, some masking tape….
Step 1
Take your pick of textile Paint. HonestlyWTF used Martha Stewart Crafts paint (in satin indigo), but I´m thinking this flourescent pink textile paint
would be an awesome choice too!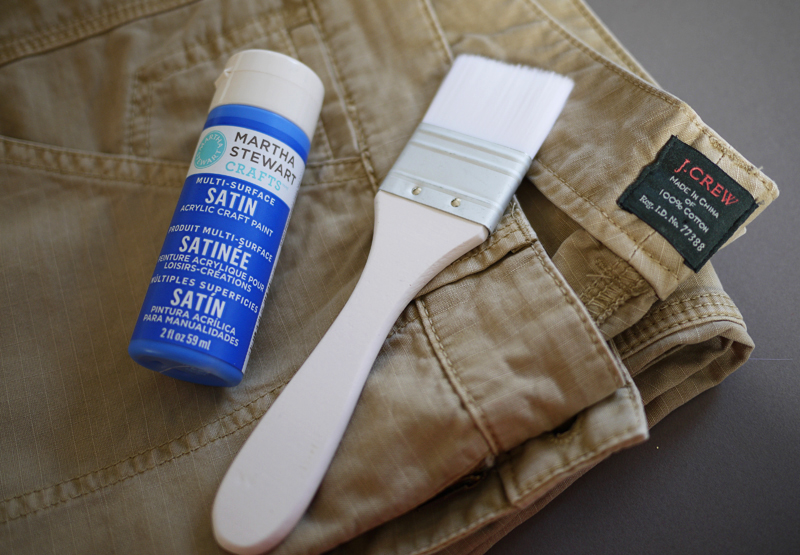 Step 2
Tape is fastened to the pants in order to get a clean straight line.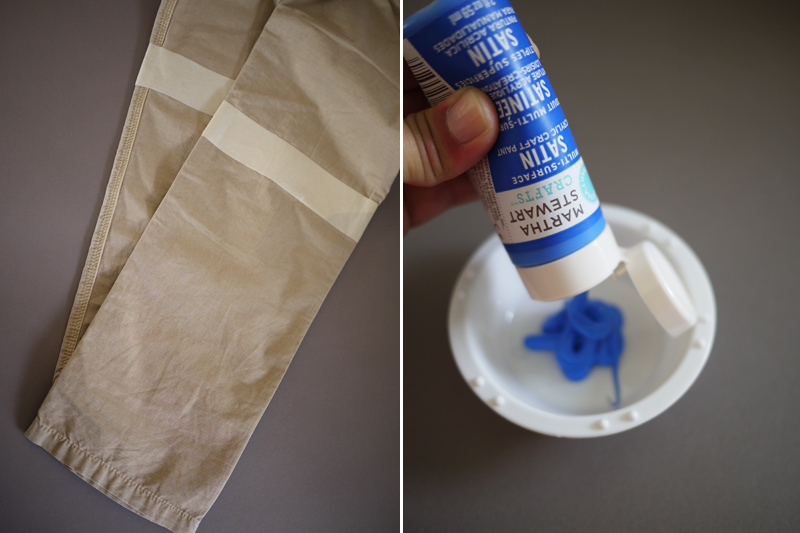 Step 3
The fun bit! Applying generous amounts of paint onto the fabric.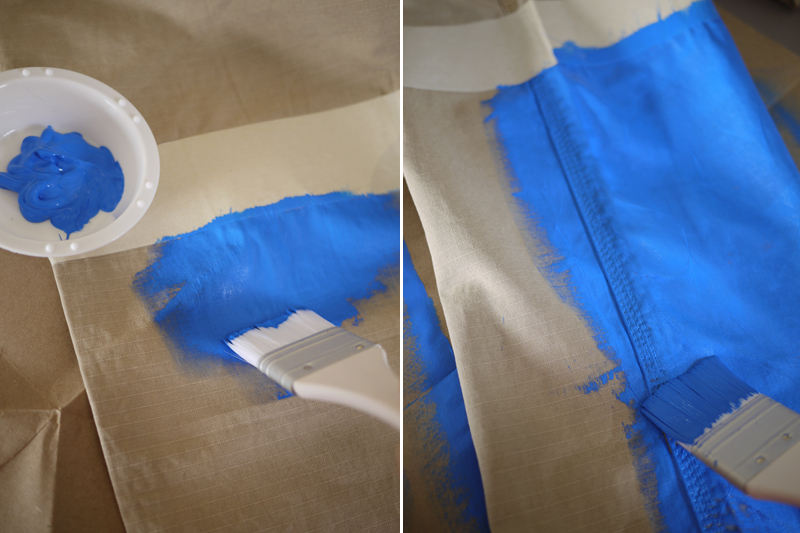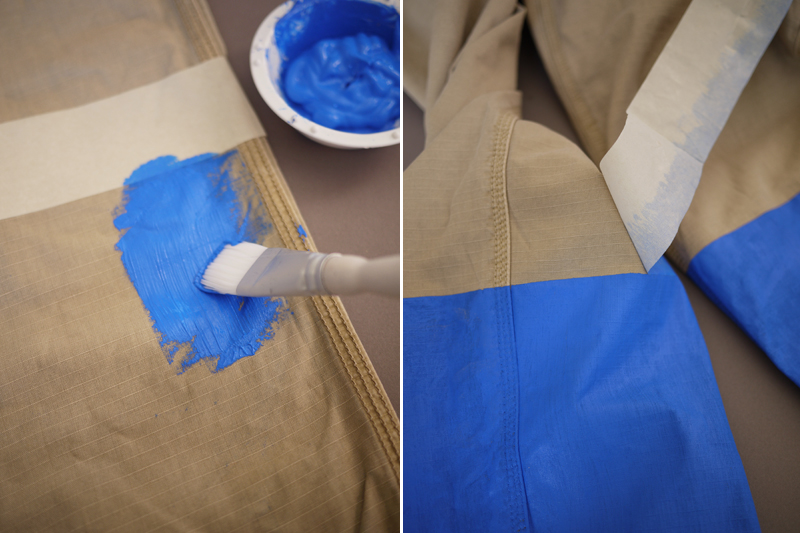 Step 4
Admire your work…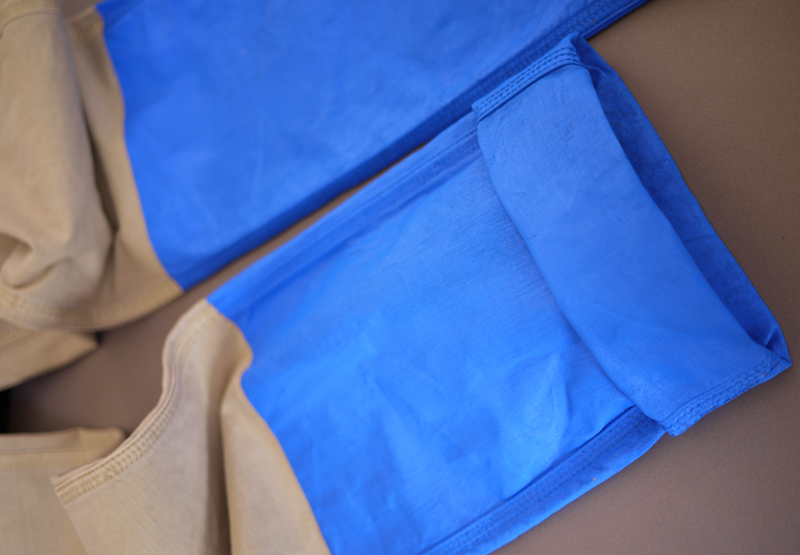 Step 5
Strut your stuff!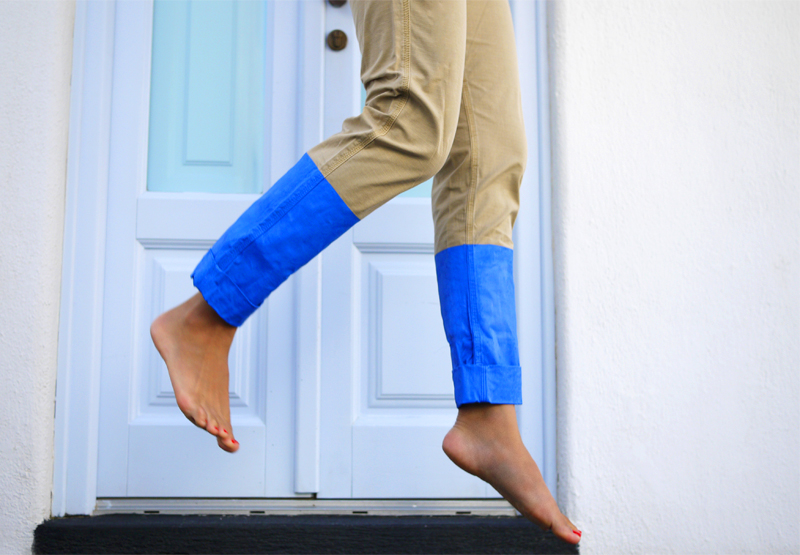 View detailed hack description at HonestlyWTF All pics from HonestlyWTF