Knobs´N´Stuff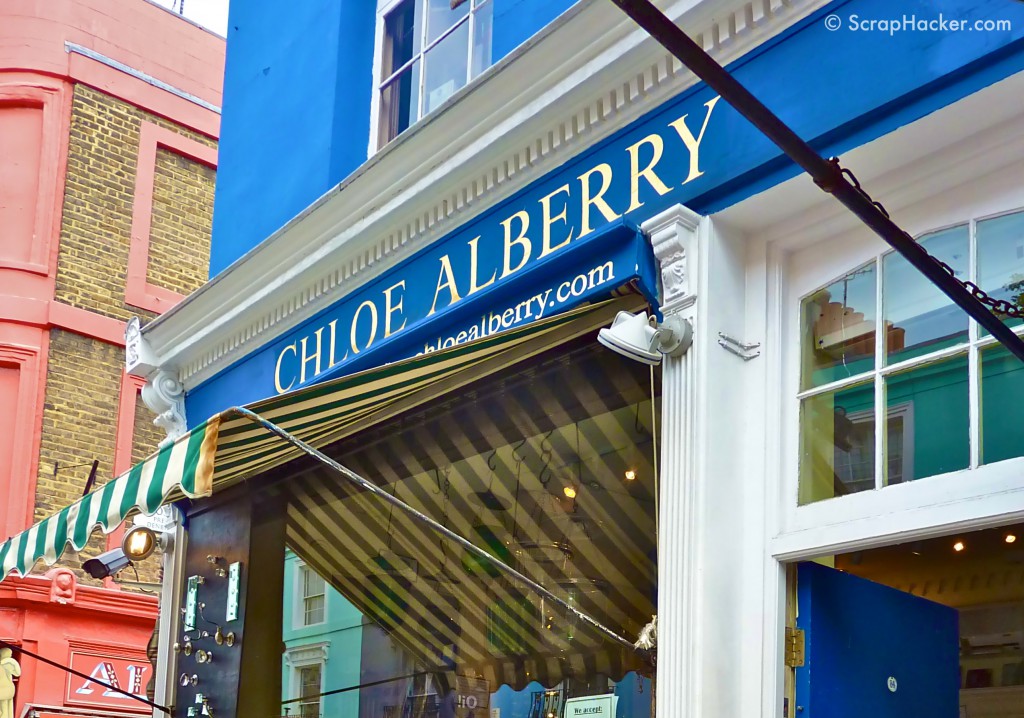 Chloé Alberry on Portobello Road is a great shop for scrappy chic ideas. The shop features a wider than wide assortment of door knobs, handles and bar pulls. The ones featured in the picture below has great D.I.Y potential!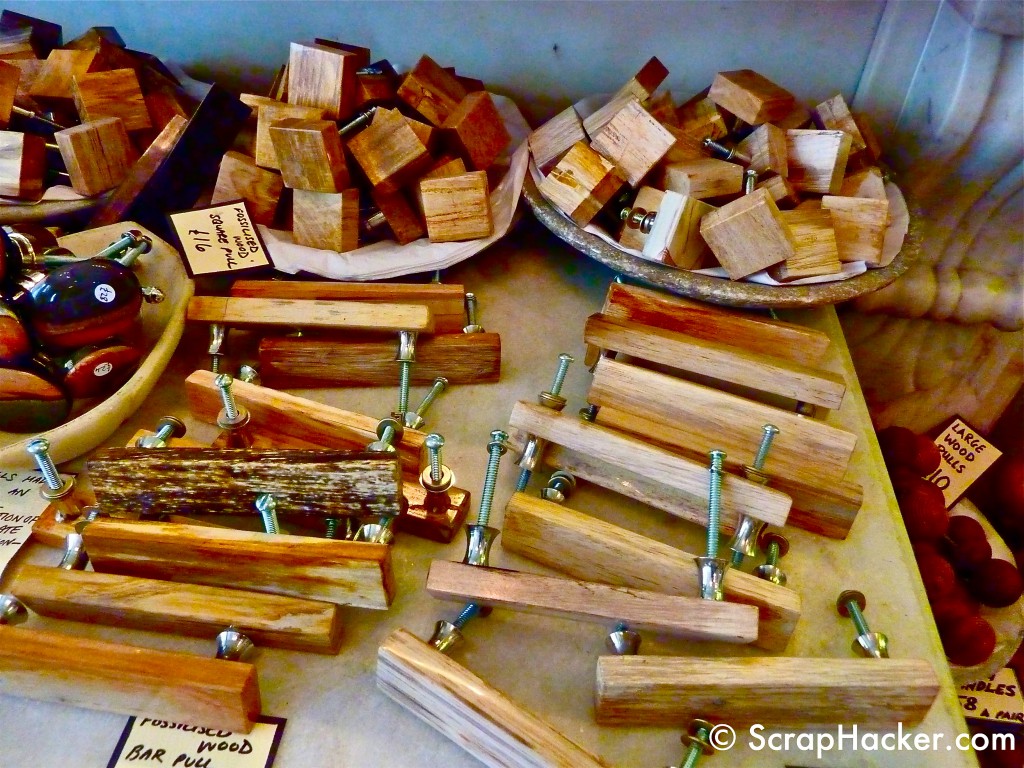 If you study the photo you will realize that the basic stuff you would need is as listed below:
A piece of scrap wood, perhaps from a felled tree with meaning to you and that you´d like to keep a part of
Some Glue, a drill and some imagination!
For example: A metal sleeve of say, 6mm inner diameter
For example: A slotted screw or threaded rod with a matching diameter.
There are many ways to create a working bar pull – use your imagination and I´m sure you´ll find a way! Thought i´d give you some more inspiration from the Chloé Alberry Shop while i´m at it – Enjoy!