Enlightened creativity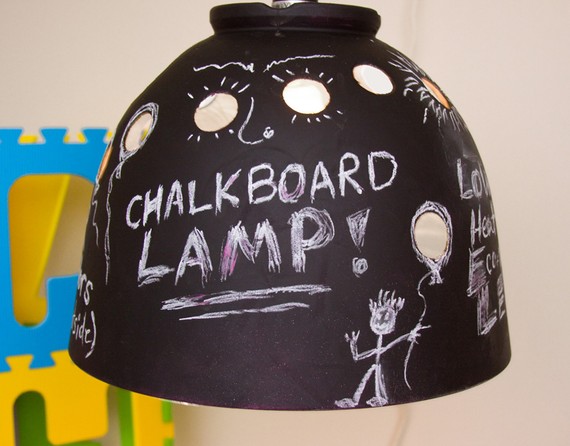 I´ve previously shared ideas seen at the Wes Bennett Etsy store, like the great upcycled gym room lockers…This is yet another of his great hacks – a chalkboard lamp which creates a great unexpected medium for creative expression…As always, every detail of Wes´ creation is cleverly hacked…The lamps are made from large, up-cycled planter pots & lighted from within using an ultra-efficient, 4 Watt LED bulb….
"The semi-random holes around the shade allow plenty of light onto the ceiling & walls while still giving you room to doodle in your favorite colors of chalk!"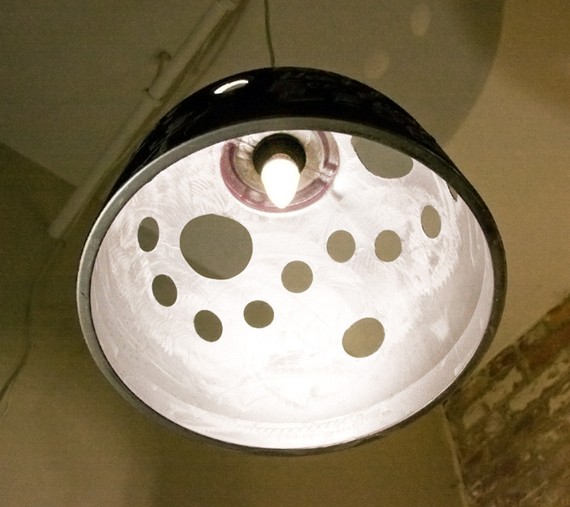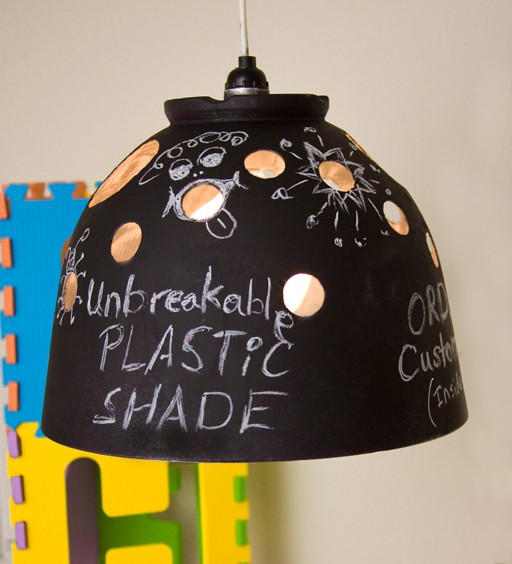 The inside of the lampshade is reflective silver to maximize light output, but can also be ordered in shades of metallic (or flat) purple, pink, blue & orange. The outside shell (with the chalkboard finish) can be ordered in black (as shown), chalkboard green & magenta…This is what I call great possibility for customization! Let Wes inspire your own D.I.Y creations or head to the Wes Bennett Etsy shop to place your order!
Read more @ The Wes Bennett Etsy Shop (where all pics are from)