D.I.Y Chalkboard ideas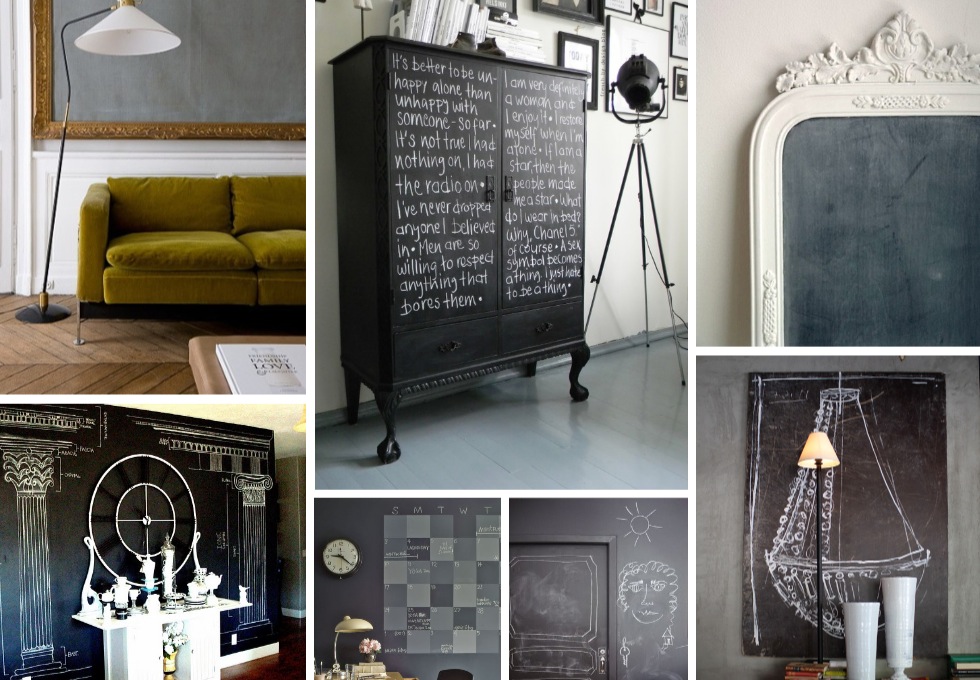 So yeah…I know this ain´t exactly new. But somehow, I can't seem to tire of chalkboard paint and it's multitude of creative applications. Although covering entire walls is pretty awesome, one of my personal favorite hack ideas is that of taking an old empty frame and add a chalkboard centre, either of basic cardboard or from a more sturdy Mdf-board. The result could be something like this….
Chalkboards with vintage frames
I summarized the hack ingredients below to get your D.I.Y juices flowing!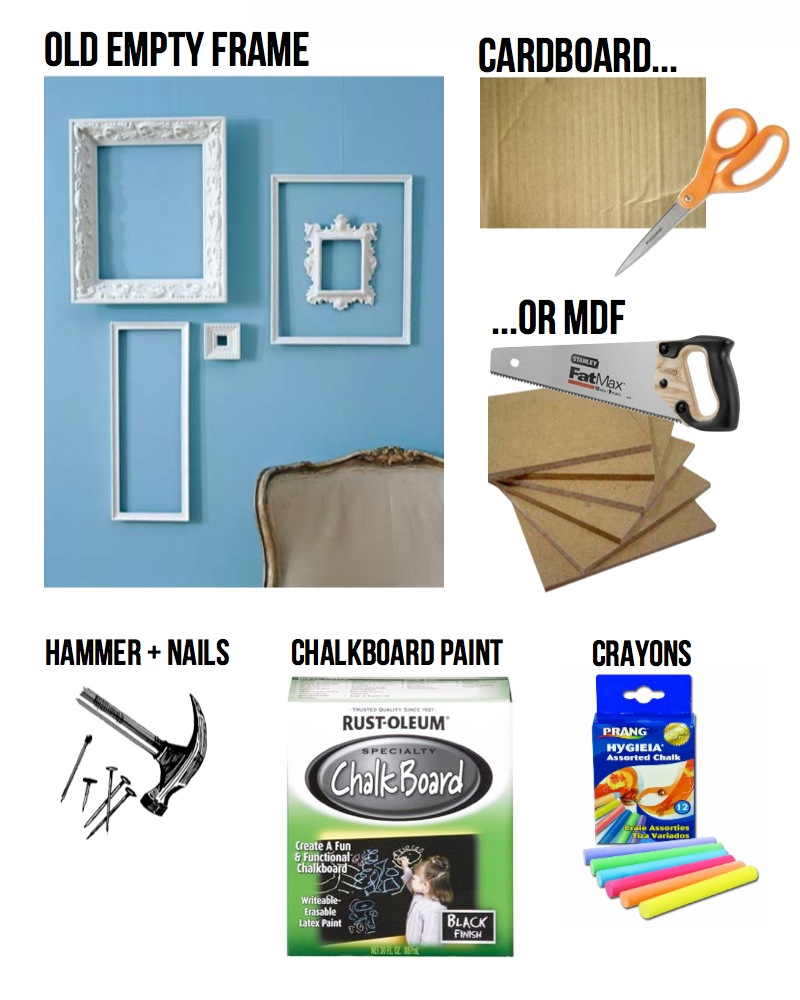 Some other awesome chalkboard D.I.Y's while I´m at it…
Wall Calendar
Check out the D.I.Y tutorial for this Martha Stewart Chalkboard Wall Calendar project here.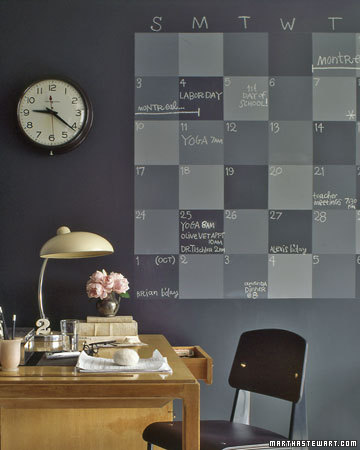 MarthaStewart.com
Chalkboard Bathroom Wall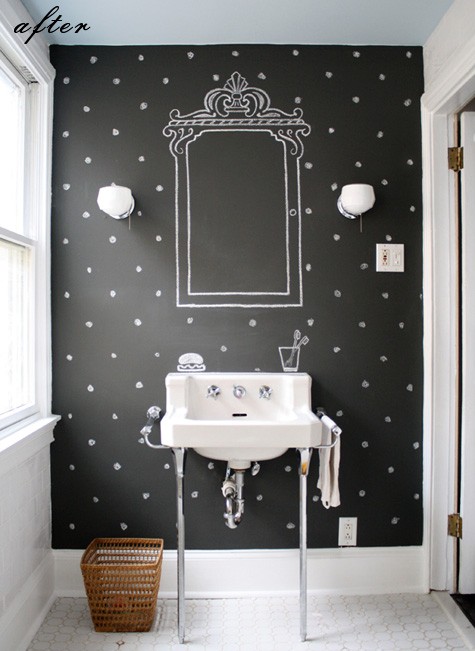 Design-conundrum.blogspot.com
Kitchen Wall with awesome art work…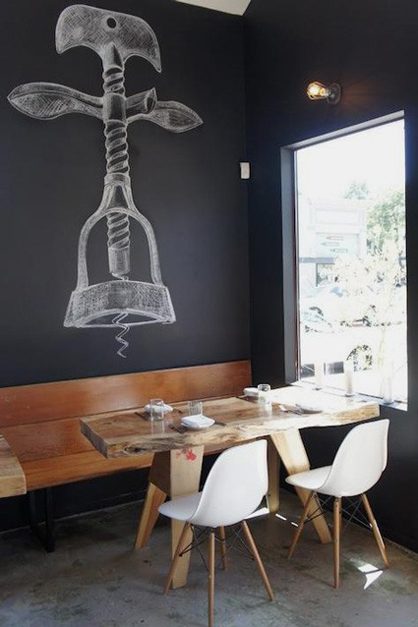 Design-conundrum.blogspot.com
Last but not least….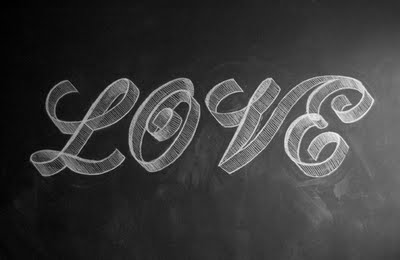 Goudasticks.blogspot.com
Good Luck Hacking!
PICS IN THE TOP COLLAGE CAME FROM HERE:
From ElleDecor via The Boo & The Boy
FrenchByDesign.blogspot.com
Pinterest.com/kamika
Citified.blogspot.com
RunningInStilettoslkn.com