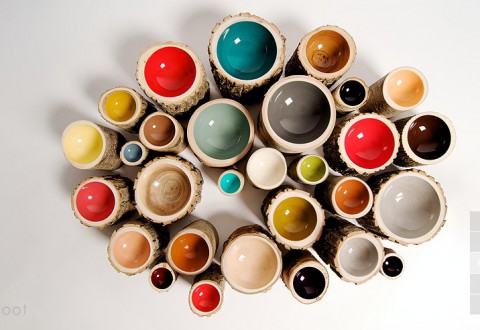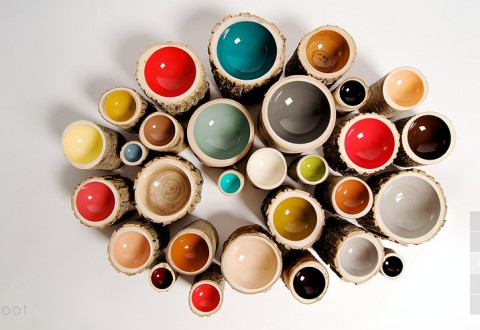 Doha Chebib is the designer behind these glorious Log Bowls which she designed for CABIN, a design exhibition by Canadian creative studio Motherbrand that explored Canadian symbols and myths. Chebib is part of the fab Loyal Loot Collective, alongside Carmen Douville, Dara Huminski and Anna Thomas. The collective is Canada based (Edmonton, Alberta) and met […]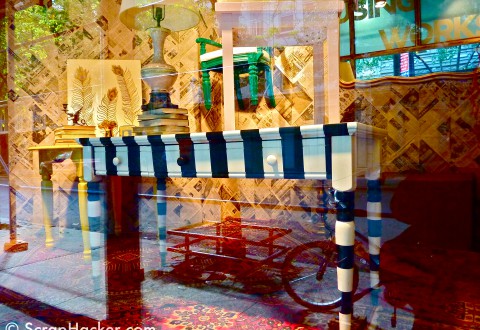 Housing Works is a lifesaving thrift store concept which I love. Donated and sold stuff pays for essential medical care for thousands of homeless and low income New Yorkers affected by HIV and AIDS. Housing Works are excellent communicators, both visually and conceptually, both in-store and online. They engage by making purpose and vision clear […]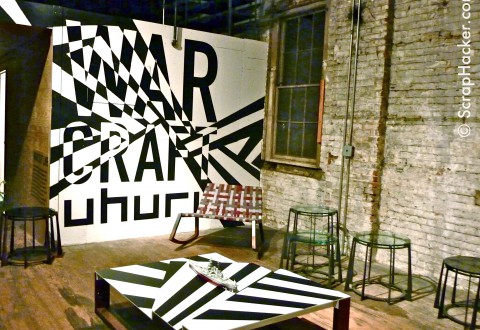 I stumbled across The great War Craft Line by Uhuru at the NDD Space on Manhattans East 3rd Street in May of this year. Immediately, I was struck by the genius of team at Uhuru, which have built the line from reclaimed teak from the upper deck of the decommisioned USS North Carolina, a battle […]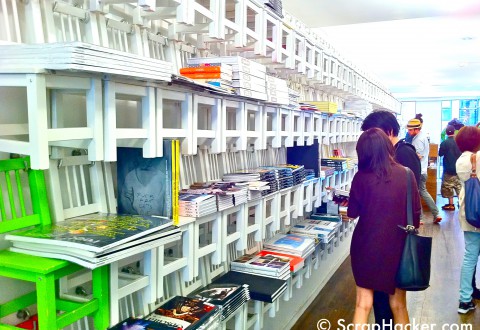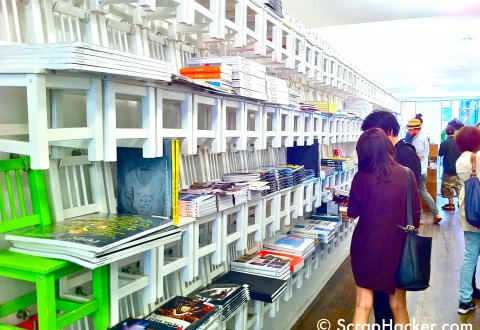 The team at Staple Design, owners of The Reed Space (and Reed Annex) on Lower East side Orchard Street (no 151) are doing a fab job. They keep it fresh by a steady stream of collaborations and happenings and have lately been teaming up with street art legend OBEY and been the organizers of a […]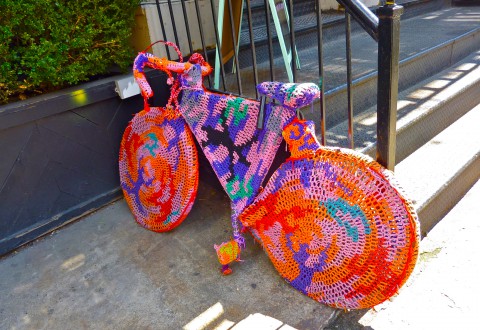 This stunning piece of eye candy was strategically parked outside of Swedish apparel brand Acne´s Greene Street store. For other great and wacko yarn hacks, check out the cool blog YarnBombing!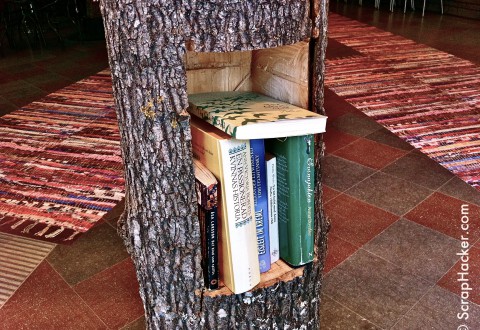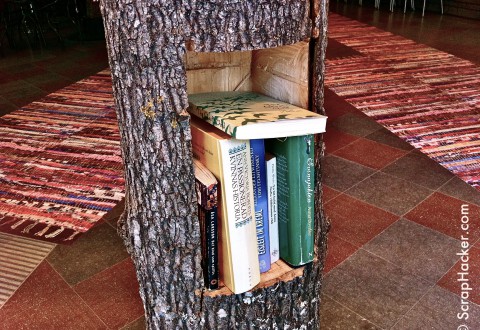 This hack was seen at a shopping mall in Stockholm. The design is straightforward, and super versatile. Just imagine a forest of funky tree trunk shelfs rising from floor to ceiling in your living room! Add a birdsong soundtrack to that to take the edge of your hectic urban days…If your not to keen on […]
This elegant hack is from Albert & Jacks (bakery and a lunch restaurant) in Stockholm. A simple marble slab on top of a bunch of wooden boxes. To bad the the design doesn´t include the possibility to open the boxes!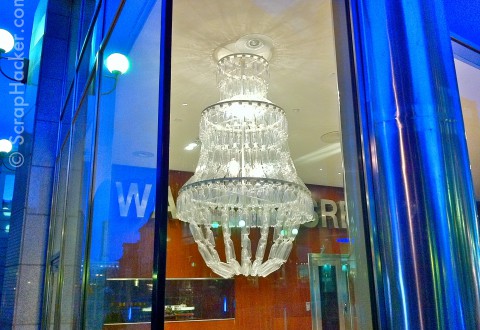 I saw this plastic-bottle chandelier in a window in Stockholm. Such a great hack! Check out the construction and DIY!